Power Our Play Programme
As the global pandemic continues, our charity-funded Play Programme matters more than ever to seriously ill children in hospital.
Being in hospital is already a worrying experience for children and young people, so adding in the restrictions and uncertainties of the ongoing pandemic undoubtedly heighten feelings of stress and anxiety.
Our charity-funded Play Programme provides our special play team with everything they need to make sure that every child in hospital has the chance to laugh, relax and have fun, during their hospital journey.
Arts, crafts & games
We're proud to fund games and activities to keep children relaxed and entertained during what can often be worrying hospital stays.
"The medical and nursing care was second-to-none, But the play team...they saved our sanity. It's such an important service and makes a huge difference to the healing of children at such a terrible time."

PARENT
Technology
Keeping children entertained during long hospital admissions, and allowing them to stay connected with friends and family at a difficult time.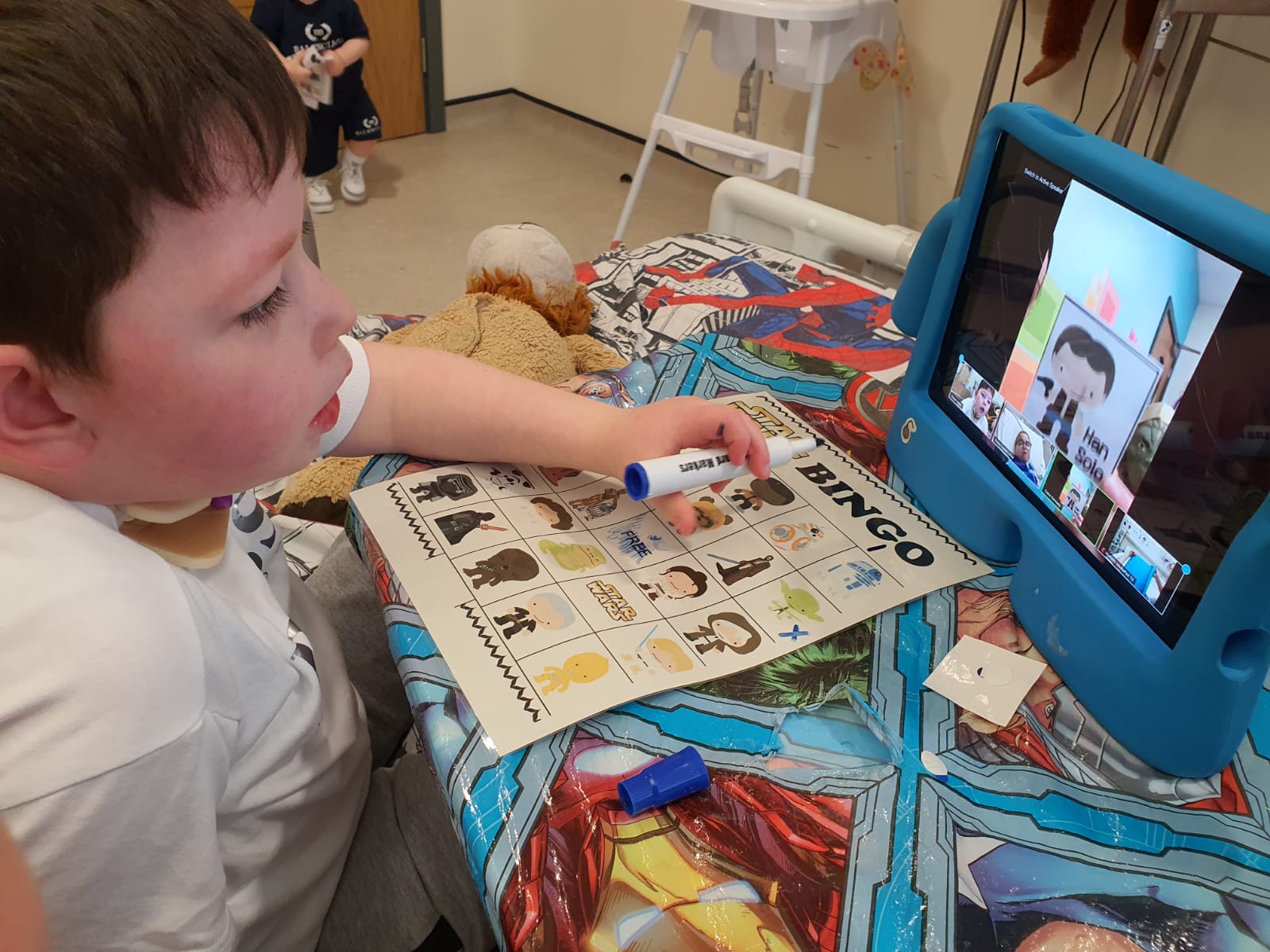 "We've had to adapt our play programme to keep all of the children safe during this time, and technology has played a key part in making that happen. Thanks to the iPads funded by Glasgow Children's Hospital Charity we can play Zoom bingo, have quizzes, enjoy storytelling, have surprise visits from superheroes – all through the iPads.

"Some of our patients have spent most of their lives in hospital. All their friends are here, which makes it even harder for them while they're shielding. Now that we have the iPads they can see each other, and it makes such a difference to see them laugh and play with each other again. It's a lovely way to keep their parents connected too."

claire kennedy, SENIOR HEALTH PLAY SPECIALIST
Sensory equipment
Helping to relax and distract children with complex needs, or upcoming medical procedures.
"The charity really did come to the rescue for us and the Play Programme on the ward was our saviour. Lillia spent many hours playing, enjoying the sensory tubes in the dark. These facilities offer an escape from treatment and allow children to take part in exciting activities that distract them. I will always support this charity knowing the amazing job they do for our children."

Parent
Therapeutic Play
Helping children feel less scared about their hospital visit, allowing them to learn about their conditions and treatments in a non-clinical environment using real and toy medical equipment.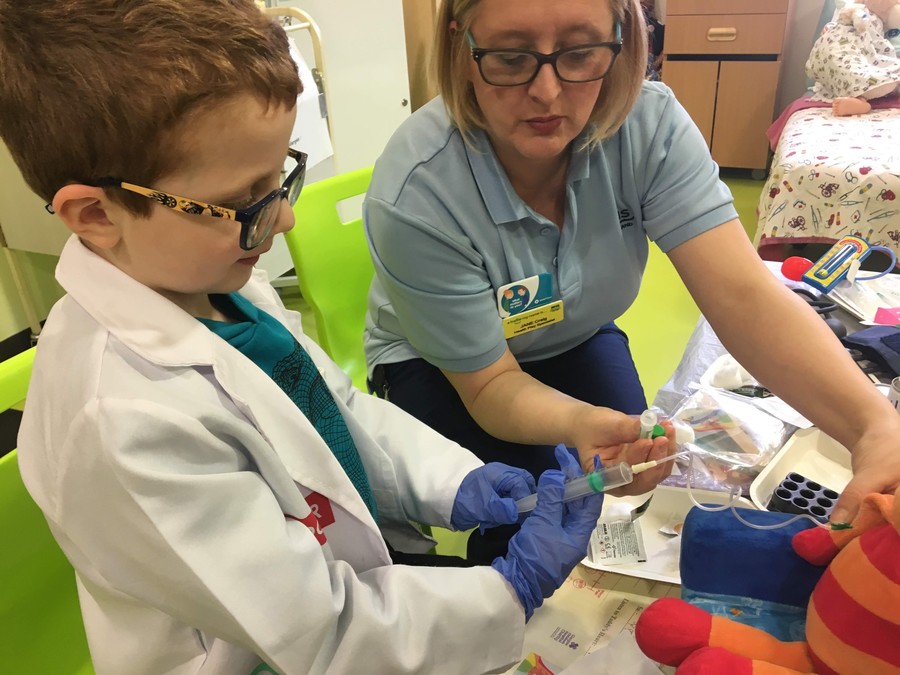 "Words cannot describe how invaluable the charity-funded Teddy Hospital and the wonderful play leaders have been in helping Fraser cope with the blood tests and endoscopes that he needs.
Time is taken to understand why we are there, and then the procedure is explained in a play environment with Fraser being fully involved in the experience. The use of real equipment where appropriate is a great opportunity for Fraser to see and understand why procedures are carried out in a certain way."

Alison, Fraser's Mum