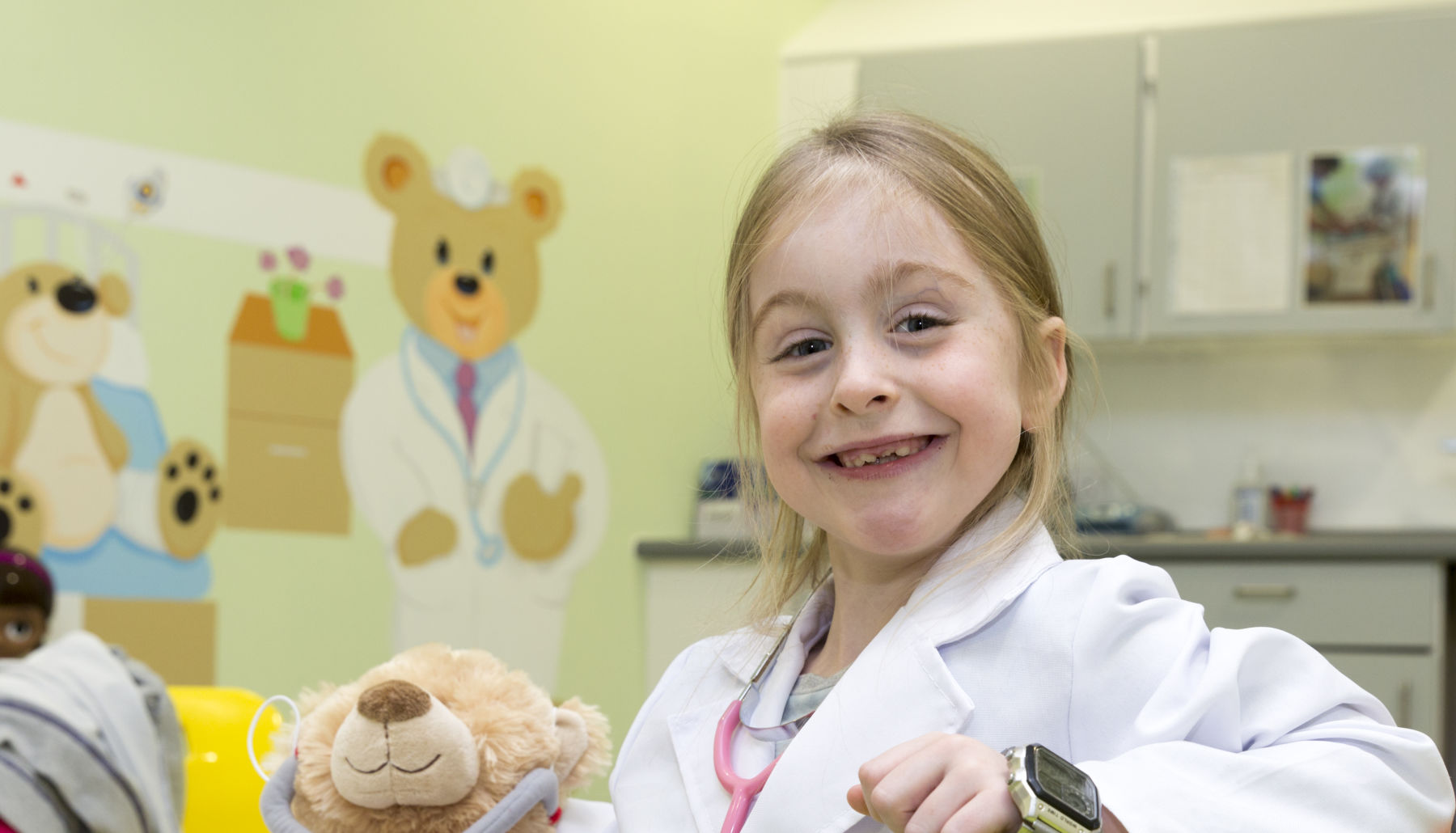 Support Our Play Service
Help to power our Play Programme at Scotland's busiest children's hospital
During the darkest and most difficult moments, our very special team of play staff and volunteers create joyful memories for children and their families in hospital.
It is our ambition that no child should ever be lonely or scared in hospital.
Each year, we fund an extensive programme of play and events ensuring that every child has the opportunity to laugh, play and enjoy their childhood, regardless of their condition.
"The medical and nursing care was second-to-none, But the play team...they saved our sanity. It's such an important service and makes a huge difference to the healing of children at such a terrible time."

Nichola, parent
Our funding includes the provision of:
12 play workers
11 fully-stocked inpatient play rooms
MediCinema
The Teddy Hospital
Our Kitten Scanner
Twice weekly visits from the Clowndoctors
A Teen Zone
A full calendar of fun events throughout the year
Being in hospital can be a very frightening and distressing time for young patients. With your help, we can relax and distract children and young people through the power of play - making their experience in hospital the best it possibly can be.
Help to power our Play Programme by donating today. Thank you.