Our Volunteers
We simply couldn't do the work we do without our fantastic volunteers!
Our volunteers come from all walks of life, and give their time in many ways to make our work possible at Scotland's largest children's hospital. Every day, people up and down the country give their time to volunteer with us - either out in the community or within the hospital itself.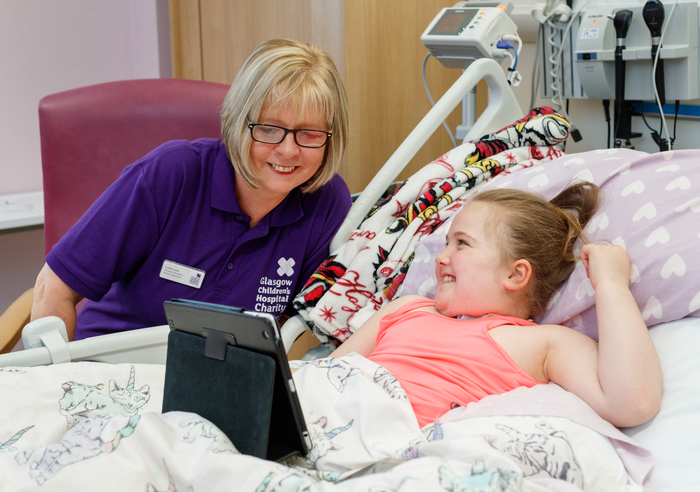 Within the hospital, our volunteers play an important part in helping our young patients and their families have the best possible experience. From entertaining children on the wards to helping families find their way, our volunteers are always on hand with a smile and bundles of enthusiasm.
Out in the community, we rely on our dedicated volunteers to help raise awareness of the extraordinary work that takes place at the children's hospital. Our volunteers also support a whole range of fundraising activities to ensure that we can continue to support young patients and their families.
To me, as a volunteer, you don't have to move mountains to make a difference. What I get from volunteering is a sense of doing something worthwhile. It's fun, I know that what I do is appreciated and I've met some lovely people.
John, Hospital & Fundraising Volunteer