Going the Distance for William and Niall
23 March 2023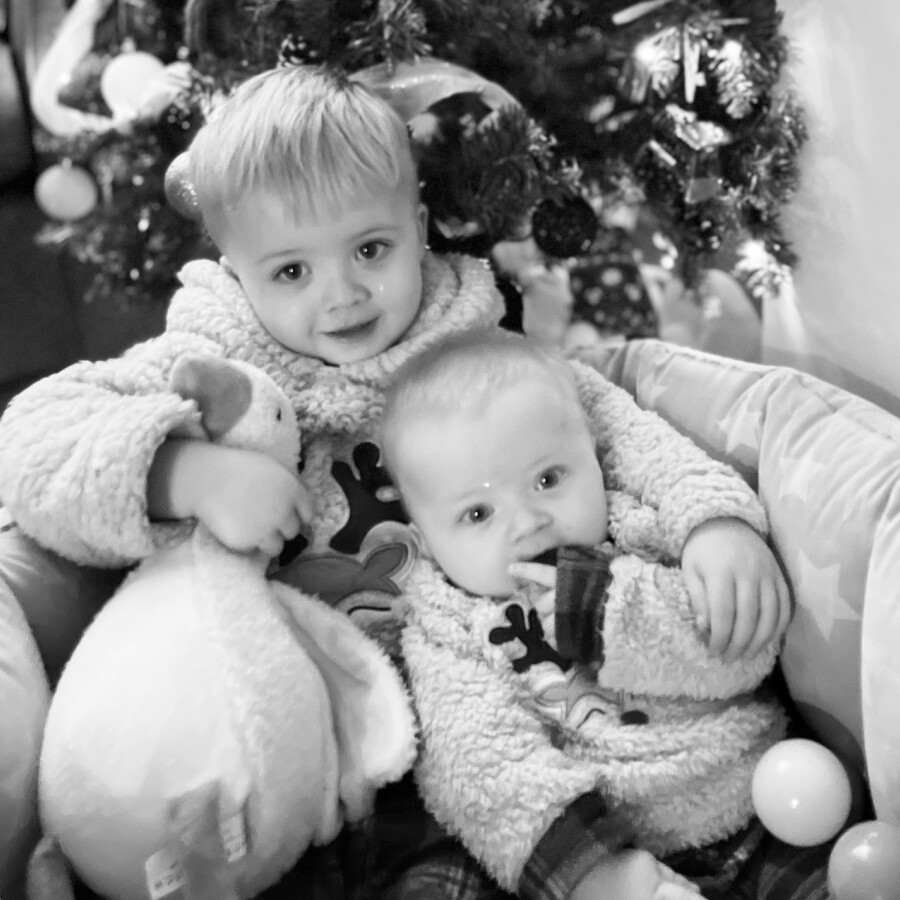 Hear from Mum Lisajane and Dad Richard who are taking on this year's Glasgow Kiltwalk together after the care their young sons received at the children's hospital.
William's Hospital Journey
'Our journey at Glasgow Children's Hospital began in July 2021, when our 18-month-old son William was referred to hospital with suspected croup.'
'Upon entering A&E, the specialist ENT doctors agreed that William had a severe case of tonsillitis and that he should stay in hospital until his tonsils could be removed.'
'William was regularly monitored through the evening and before going to sleep, all of his observations appeared normal'
'Upon falling asleep, however, the room filled with noise as every alarm you could imagine began blaring.'
'No matter what readjustments were made, the machines kept going off and William's oxygen levels remained dangerously poor.'
'The decision was made to put William on some oxygen and to remove his tonsils once it was safe to do so.'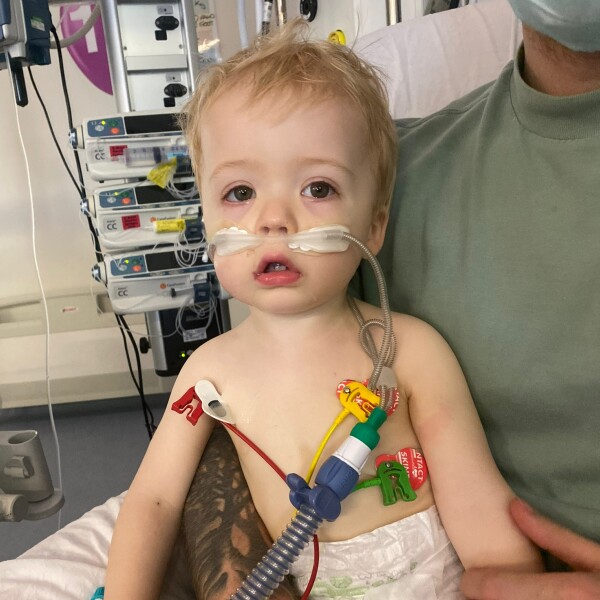 'After two days of William's oxygen getting lower and lower, he was eventually taken down to theatre for the operation.'
'We waited nervously up on the ward for hours. Eventually, three of William's surgeons came up to speak to us and said the words no parent ever wants to hear: "it was more complicated than we thought, your baby is on a ventilator. I am so sorry".

lisajane, william's mum
'The doctors explained that William had tonsillitis, adenovirus, pneumonia, 2 types of Covid, strep B and, most dangerously, that he had been born with Laryngomalacia and Tracheomalacia.'
'Unfortunately due to his infections and his small size it was deemed too risky to complete the tonsillectomy and their priority became to stabilise his airway.'
'When they took me to see him in PICU, it was the saddest sight I have ever laid my eyes on and something that will never leave me.'

lisajane, William's mum
'Luckily, William recovered well from his initial surgery and we were soon able to return home.'
'But in January 2022, William began showing some unusual breathing patterns and disturbed sleep and he was readmitted to have his tonsils and adenoids removed.'
'This time William was looked after by the High Dependency team and he has now been completely signed off by ENT Specialists.'
Baby Niall
'Unfortunately, when William's little brother Niall was born in June 2022, it was discovered that he also suffers from the same conditions as William. Wee Niall underwent his first surgery at just 11 weeks old.'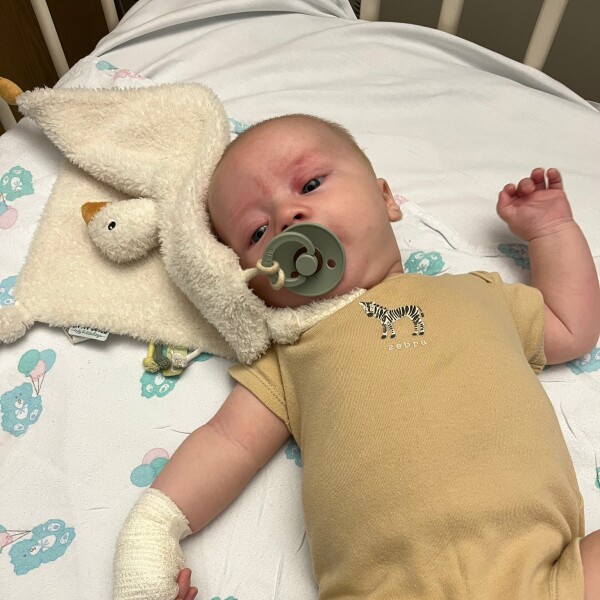 'When Niall is a little older he will also have his airways reviewed again for any further intervention and will have his tonsils and adenoids removed to decrease the risk of obstructive breathing.'
Charity Support
'The charity have been a great support to our family throughout our time in hospital.'
'William loved his regular visits from the Play Team who always brought him lots of toys and were a great distraction for him during long days spent in hospital.'
'He also visited the Teddy Hospital during his routine appointments and was even given a little sleeping bag for his fave penguin!'
'William was even a part of charity-funded research into tonsilitis.'
We're proud to fund Megan Clapperton's groundbreaking PhD research into tonsillitis – one of only a few researchers looking into tonsillitis in the UK!
When children like William have their tonsils removed in Glasgow, Megan takes them away to her lab at the University of Strathclyde to study – which is why her friends have nicknamed her the Tonsil Fairy!
By funding research like this, we can learn more about how best to test and treat tonsillitis, and help to prevent the need for surgery for young patients.
The Kiltwalk
'Richard and I are both doing the Kiltwalk in Glasgow this year as a thank you to all of the hospital heroes who've cared for our two boys.'
'It's extremely important to us to support the hospital in any way we can so that other families can benefit from the incredible care and support that we've experienced.'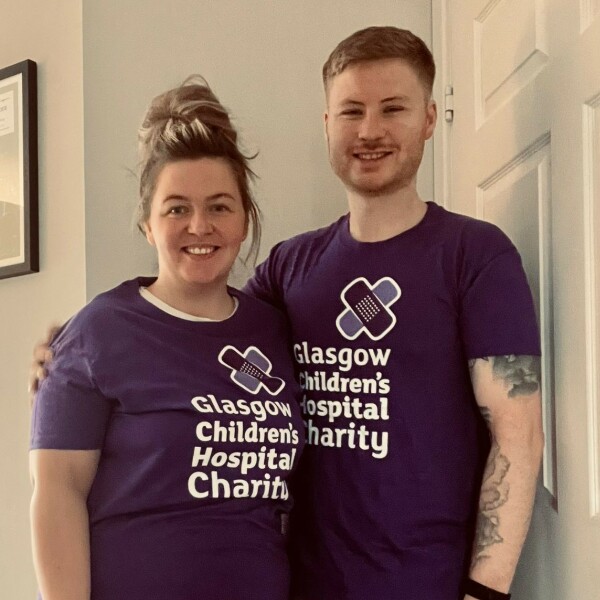 'Having both of your children in hospital is extremely stressful, but the support our family has received has been incredible.'
'They've answered every daft question, they've listened to our worries and a few have even given us hugs just at the right moment - you know that feeling when you just really need to be scooped up and told it's ok? That.'
'I'm so excited to give back to the people who have helped our family through our Kiltwalk fundraiser in April.'
'I'm feeling a bit nervous about the distance we'll be covering as I've had a baby less than a year ago, but I'm enjoying the training so far and it's reminding me just how far we've come as a family!'