Oliver Pedals for Play
29 March 2023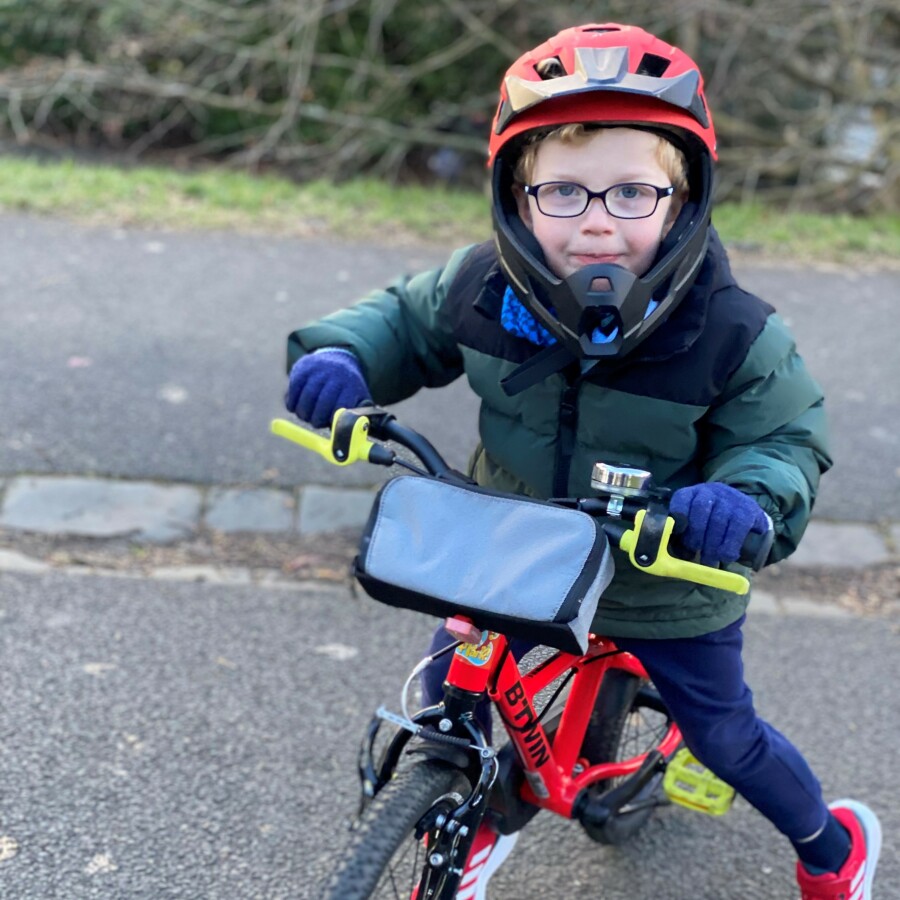 Four-year-old bike enthusiast Oliver has cycled 100km to raise money for Glasgow Children's Hospital Charity so that other children can benefit from the hospital's Play Programme like he did.
Oliver regularly attends the children's hospital in Glasgow for appointments, tests and procedures, and enjoys a catch-up with play specialist Shona — or as he calls her, the 'nice pink top lady'.
He has also used the charity-funded Teddy Hospital to help ease anxiety around operations and procedures.
When he became confident on his bike, his family decided to give back and explained to Oliver how he could help others!
His mum Courtney said: "He first found a love for a balance bike as soon as he could walk and hasn't stopped since.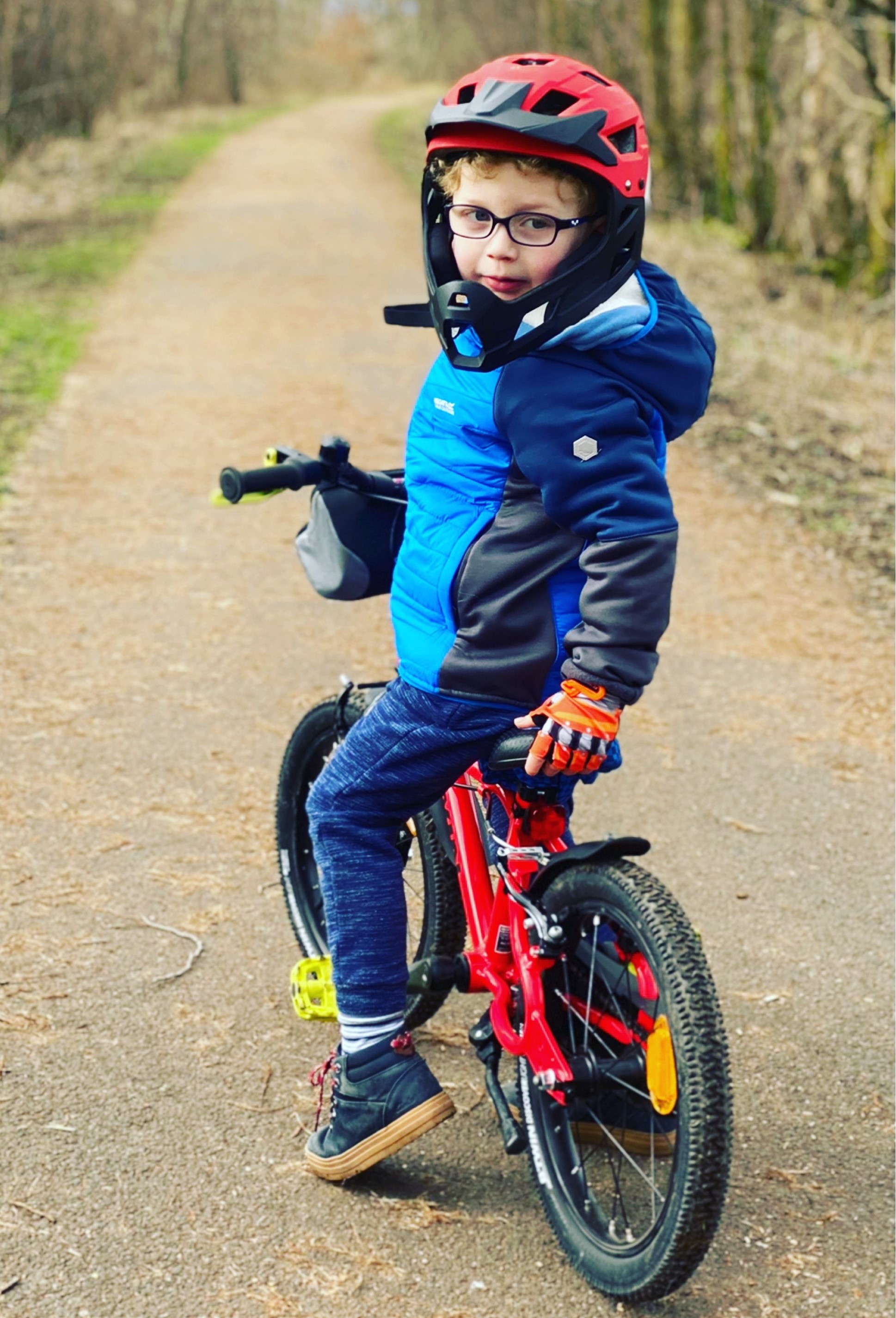 "He now confidently rides his pedal bike and we initially set a challenge of riding 50k for Glasgow Children's Hospital Charity, but he passed the 50k so quickly that we decided to double it to 100k. Oliver managed to raise £400 over the course of the month.
"Oliver started attending the children's hospital in Glasgow when he was just a few weeks old. He is still under a variety of departments, and over the years has had multiple long stays as an inpatient.
"During these times, we have always received amazing care and are forever grateful for everything which has been done for Oliver. The support all the staff have provided has been amazing."

Oliver's mum Courtney
As well as having Shona by his side, Oliver has benefitted from the Play Programme in other ways.
"During his stays, Oliver has been provided with lots of books, Lego, toys and art supplies. He was visited by Santa via video during Covid, too — all of that was provided by the charity.
"We wanted to give back so other children and families can continue to benefit from this too."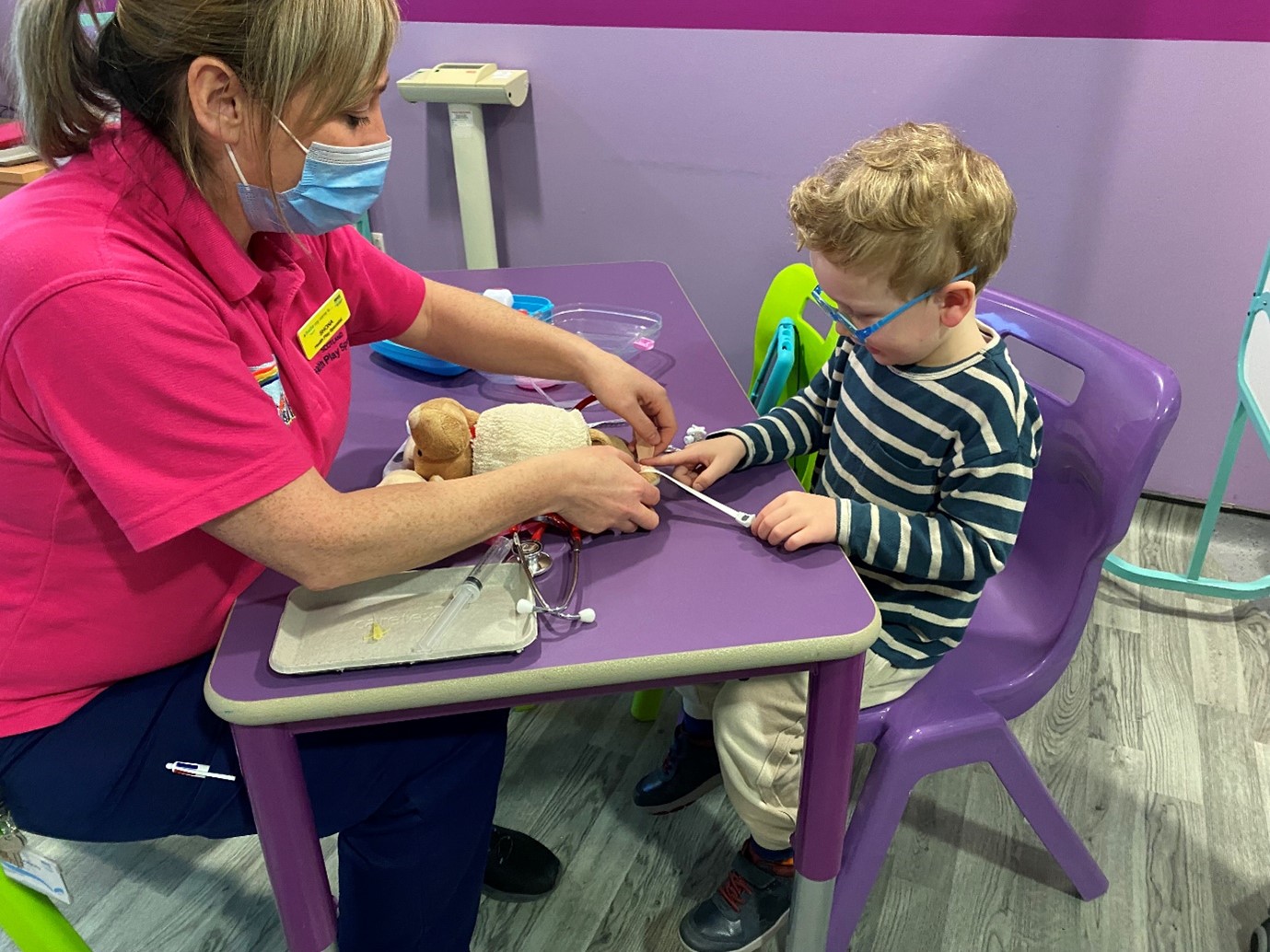 One recent stay sticks out as an example of the Play Team going above and beyond.
"In December, Shona came to visit Oliver every day on the ward when he was admitted for a week. She made sure he had lots of input, with opportunities to play and relax as well as provide support to help him understand why he had to wear an oxygen mask and cannula.
"Her support allowed me to take time out the room to get a little break whilst knowing Oliver was well looked after and cared for. Shona stayed for the hard parts and helped to comfort Oliver and myself, and she always knew the right things to say.
"Before Oliver's next overnight stay, she made sure the ward knew everything which was needed to make him feel comfortable and complete the testing with little upset.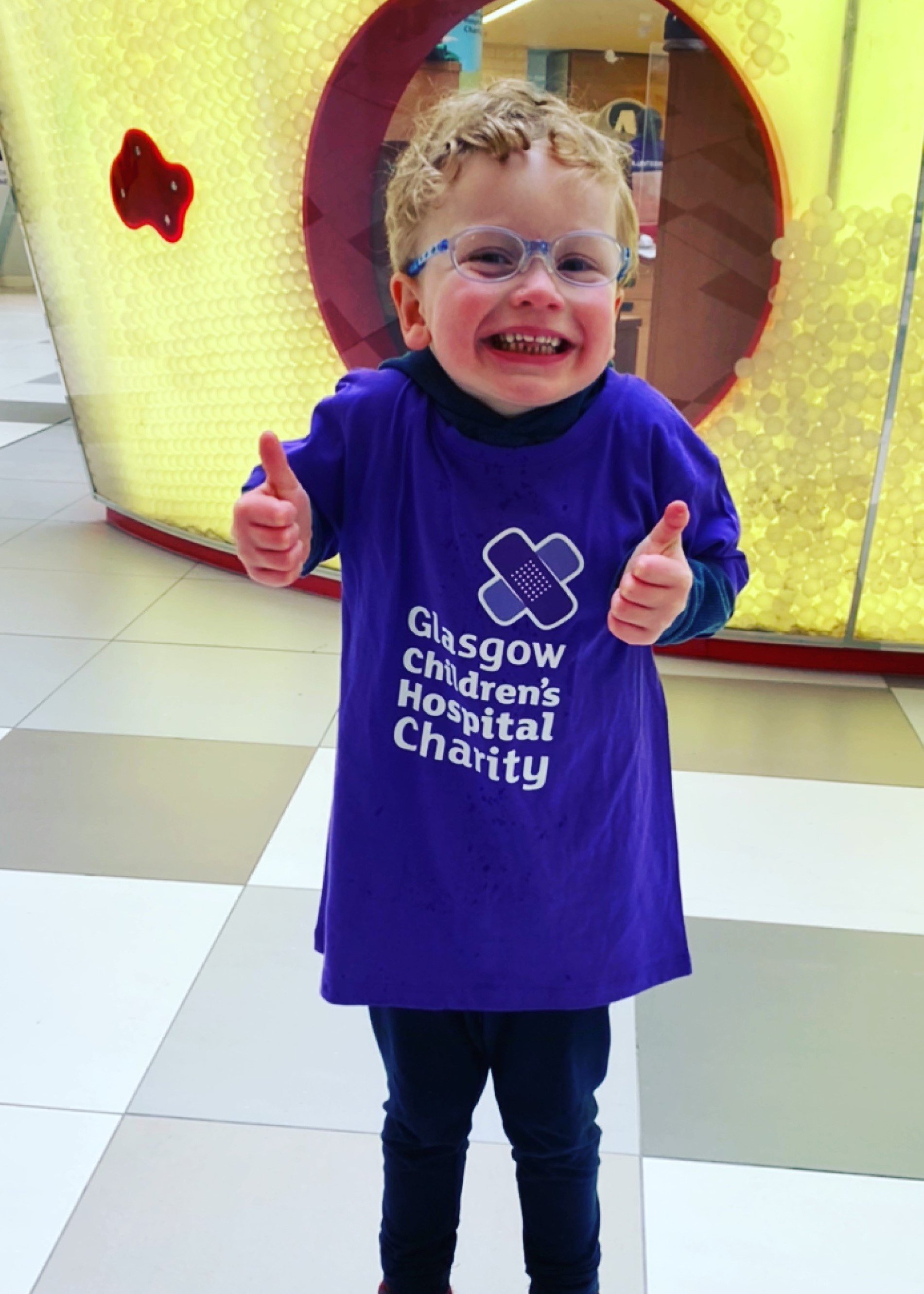 "Then she met us on the ward the day of the overnight stay armed with supplies, cuddles and words of support — and then came back first thing the next morning to support Oliver, allowing myself opportunities to have discussions with consultants.
"We will forever be grateful for the support and hope giving back a little can help another family feel supported too."