World Down Syndrome Day: Heroic Fundraiser for Super Ted
21 March 2023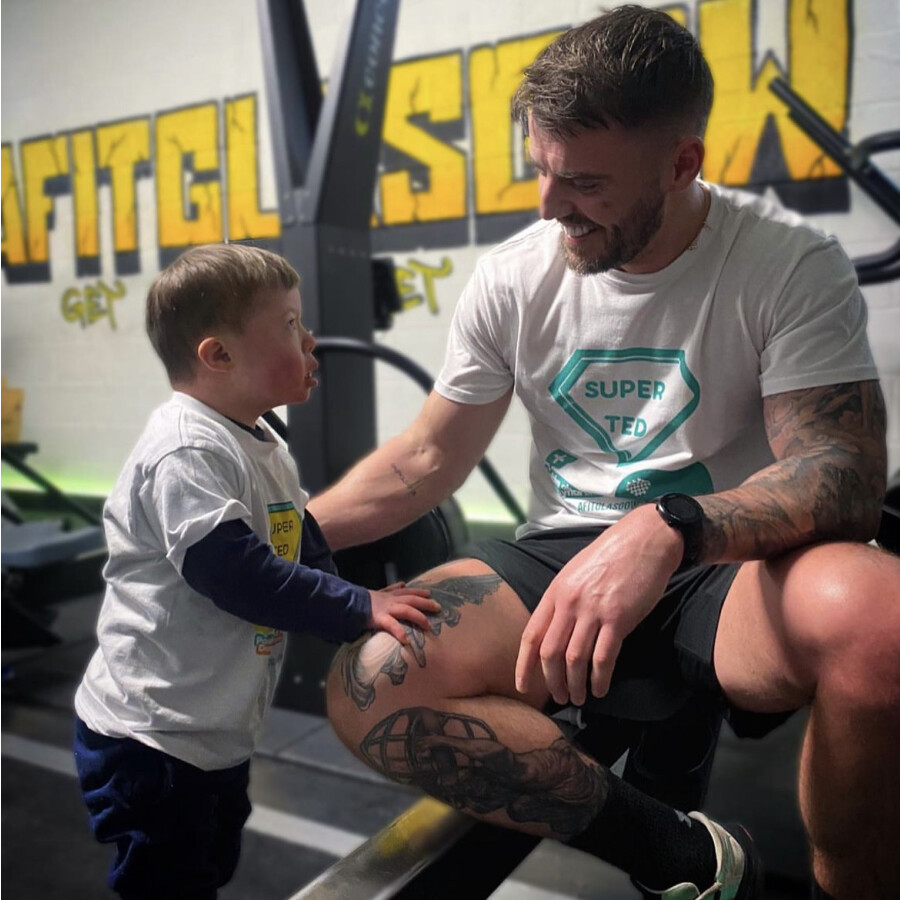 When Gerry learned his cousin Hannah's little boy Ted was in the paediatric intensive care unit (PICU), he was completely taken aback.
The last time he'd seen three-year-old Ted, who has Down Syndrome, he was wearing a wide smile and causing mischief at a family gathering over the festive period. Now, Gerry was shocked to learn he was seriously ill.
Ted was thankfully discharged a few weeks later, and so the cousins worked on a plan to put on an epic fundraiser for the PICU in the Royal Hospital for Children, as well as the organisation Positive About Down Syndrome.
"That was the first time I'd met Ted because of Covid. Hannah walked past with Ted, and he was just beaming, trying to get people's attention. The positivity coming off him was such a buzz," said Gerry, who owns the AFITGLASGOW gym near Polmadie.
"Just weeks later my parents told me Ted was in intensive care. I knew he had issues in the past and was in PICU before, but I couldn't believe the contrast from when I had seen him.
"Shortly after, I bumped into my aunt and uncle at the supermarket – Hannah's parents – and they were with Ted's two sisters. My uncle said things had been tough. I thought, 'what must it be like for Hannah and Ross?'
"I was determined to do something. They have done bits and bobs for charity before, and I jumped on board."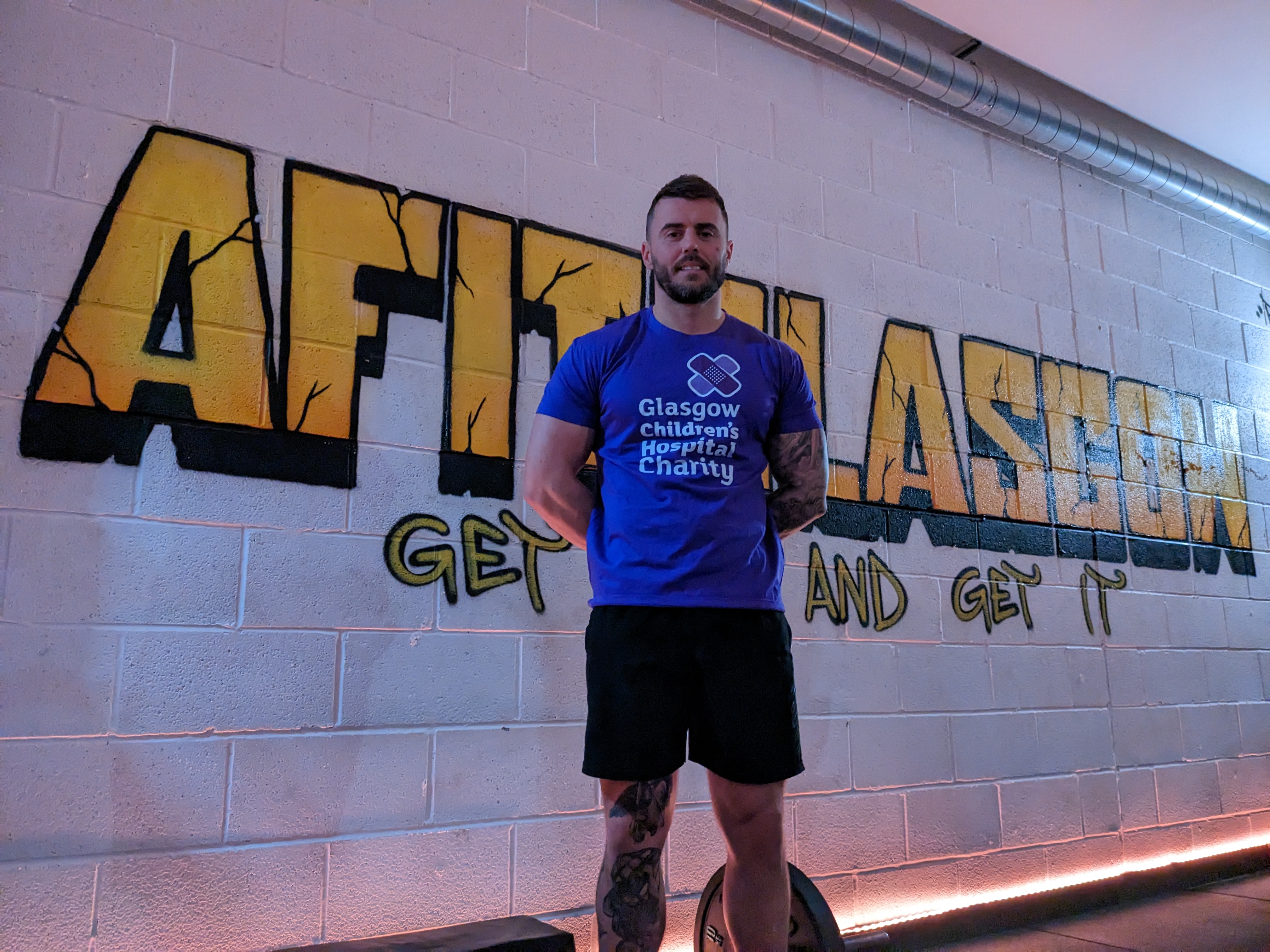 Charity-funded projects in PICU include the ground-breaking 'MoVE', or Moving on Ventilation Early, which allows parents to cuddle and play with children when they would otherwise be unable to leave their bed.
Hannah said: "Our wee super Ted is happiness and sunshine personified. He is the strongest and bravest person I've ever been lucky to know, which became even more evident when he spent a month in PICU at the start of the year battling a nasty dose of the flu. Unfortunately, this wasn't the first time Ted has visited PICU, however it was his longest and most critical visit.
"We will never be able to thank the wonderful doctors and nurses of the unit enough for saving our son's life — on more than one occasion. This is why we wanted to raise money for the unit: as a thank you and to help them to continue to provide the support they have given our family."
Two days before World Down Syndrome Day on 21/03, which references the extra 21st chromosome that causes the condition, Gerry took on a gruelling physical challenge around the same theme.
"We had a charity fun day in the gym with different challenges for everyone. I started with a 21k ski/row, so 10.5k on each, then into 21k on the bike, and finishing off with a 21k half marathon run. Eventually, I decided to up it to 80km all in, but other people in the gym did 21-themed challenges.
"I finished at Glasgow Green around the time of the buggy walk, so it all tied in. Other gyms near our unit donated ski and rowing machines for us all to use on the day, so it's a good community."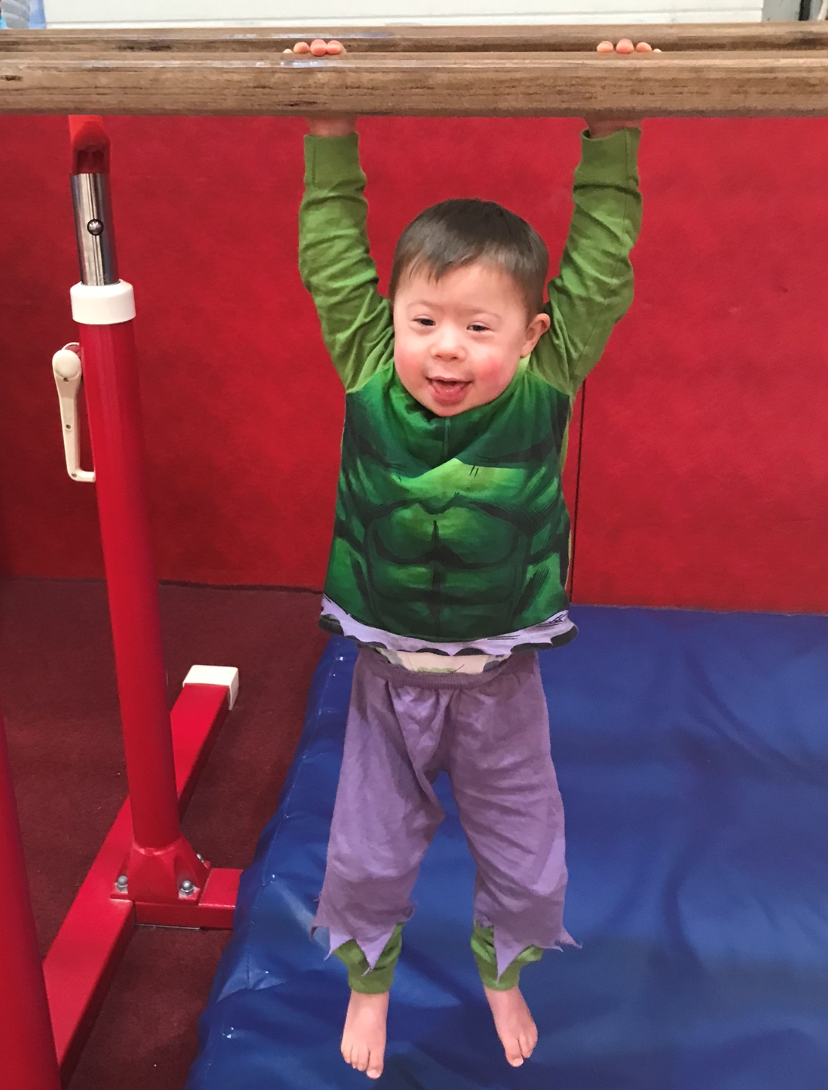 Hannah, meanwhile, led a buggy walk from Glasgow Green to the gym so that families with children, including Ted and his two sisters, could get involved too.
"We celebrate World Down Syndrome Day because we feel so blessed to have wee Ted in our lives," added Hannah. "Ted is full of love and happiness but also mischief and adventure. He has the most infectious smile. He loves Mr Tumble, his dad, his papa, music, singing, dancing and exploring outdoors. And of course, his grub!
"We wouldn't change a thing about our son, but a lot of preconceptions and attitudes related to Down Syndrome do need to change. In fact, we believe a world without Down Syndrome would be a colder and darker place.
"A child with an extra chromosome is nothing to be scared of. I think people often worry what will be taken away from their lives, but in our case, Ted has brought so much to ours. So much joy, so much happiness, and a unique perspective on life.
"I personally believe he's made me a better person. In a lot of ways, I wish I were more like Ted. The day is all about challenging outdated stereotypes and embracing all our differences.
"I'd like to thank everyone who did the challenges at the gym so much for their support and involvement. We were delighted to hear of AFITGLASGOW's plans to celebrate World Down Syndrome Day and raise awareness and funds along the way. We feel very fortunate and privileged to be surrounded with such amazing support."