Changing lives in PICU - 4 years of MoVE
12 July 2021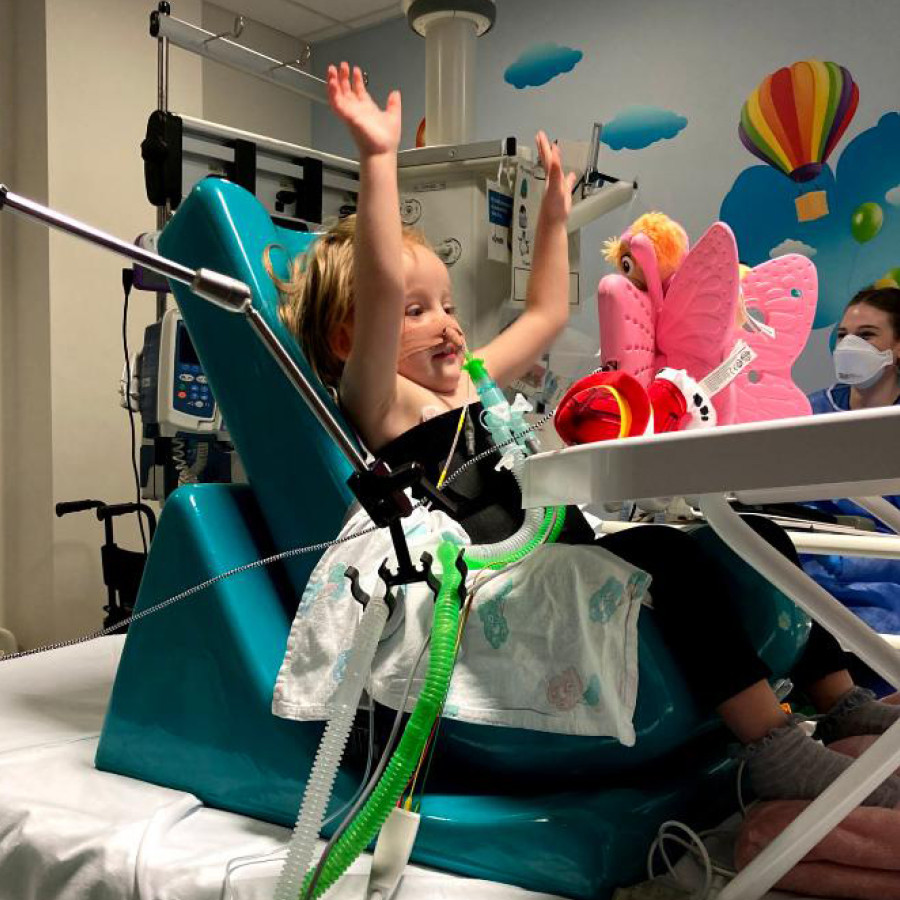 Four years since its inception, we are proud to be celebrating MoVE with our friends in the PICU – a pioneering charity-funded project in the Paediatric Intensive Care Unit that has helped to transform many lives.
What is MoVE?
MoVE stands for 'Move on Ventilation Early' and helps children to recover more quickly by getting them moving as soon as possible following their admission.
Thanks to funding from Glasgow Children's Hospital Charity, the MoVE project has led to children in intensive care having the chance to be cuddled, play, exercise from their beds, or even be taken for a walk round the hospital grounds. This is a dramatic change for young patients in Intensive Care who in the past would have spent entire days confined to their beds.
The project was the first of its kind in a children's hospital in the UK and its success has provoked the interest of many other PICU departments across the country to follow suit with similar initiatives.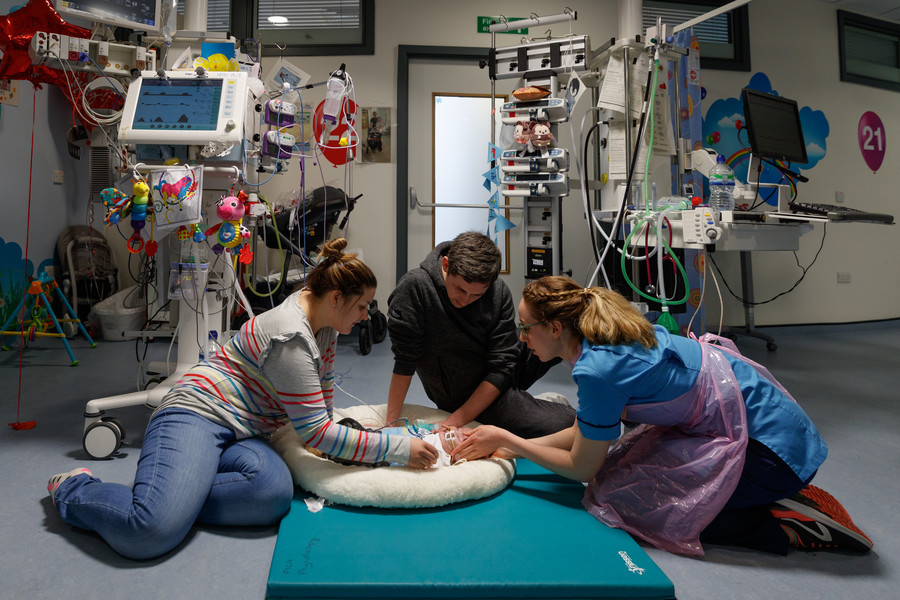 Celebrating 4 years of MoVE
PICU Physiotherapist, Ross Marscheider tells us more about the benefits of the project. He takes time to reflect on the challenges faced throughout the pandemic and offers an insight into the future of MoVE in a post-lockdown world.
"This week, I'm delighted to be coming together with fellow colleagues and families in our care to celebrate MoVE on the unit and look ahead to the future with positivity now that Covid restrictions are beginning to ease."
"During what can be their darkest days, adapting to life on an intensive care unit can be very daunting for the families in our care. Since its inception, the MoVE project has benefitted each of these families. It has been transformational in removing the perceived barriers to the environment, promoting family-centred care and providing a small sense of normality to families of critically ill children."
The Impact of Covid-19
"The pandemic created challenges for our team and most of all, our hospital families. Restrictions have led to MoVE activities being limited to within the bed space. While this has been an important part of keeping everyone safe and staff have done a fantastic job of keeping things as 'normal' as possible for our families, we hope to soon be able to extend our activities out with the realms of bed bays."
"Our team are hopeful to soon be in a position to resume our daily 'PICU Walkround'. During this time, we meet with each family to discuss the three activity goals set for their child. This could be anything from sitting up for cuddles while ventilated, to getting fresh air outdoors in the hospital grounds. Life can become very unpredictable for families in PICU, so adding an element of routine can be a welcomed addition to their week."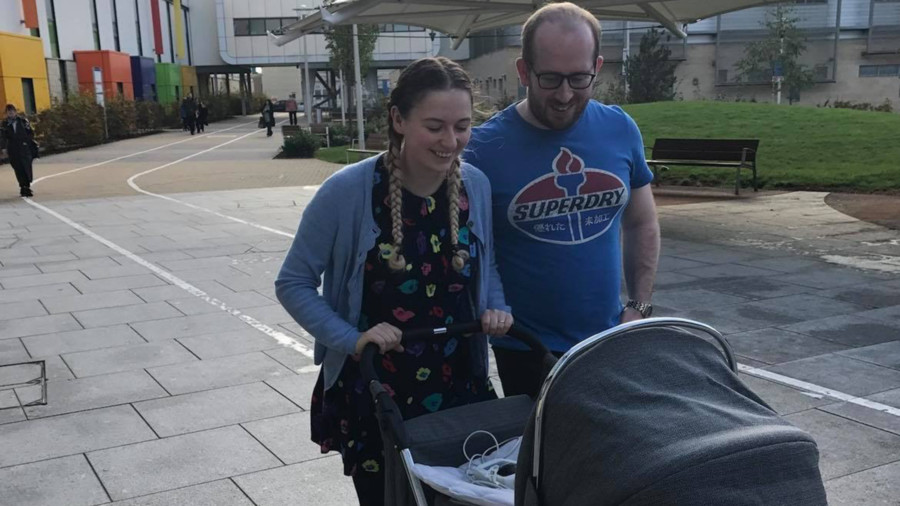 "Families sit at the heart of our team. We feel that projects like MoVE help a great deal in involving them at every stage of their child's journey through the PICU. Over the past four years, we have seen that this can often help to minimise the impact of trauma for the family too.
"It is a privilege to be involved in such an important project and, as we look to a brighter future in a post-pandemic world, our team here in Intensive Care are excited to see where we can take it in the years to come."
MoVE in Action: Precious Memories for Alba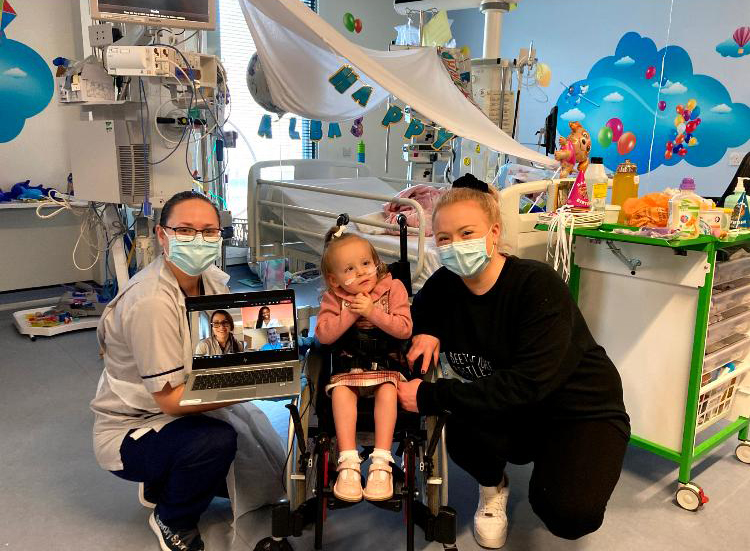 Hear Alba's story from Mum, Katie:
"My three-year-old daughter Alba is a frequent flyer of the PICU and the staff are our heroes. A complication during a procedure soon after she was born left her paralysed. Alba cannot walk and her speech is limited. Her respiratory muscles are also weak so even simple things like a cold can mean a long stay in PICU. We have been in intensive care between 1-3 times a year since Alba was born so it has become a home from home for us."
"I can't begin to tell you the difference MoVE makes for families like mine. It gives you time to bond with your child during unimaginably tough times and build a relationship with them. That is precious and priceless. Ross and his team have made the impossible possible on so many occasions."
"As you can imagine with Alba's medical needs, the Covid-19 pandemic, in particular, has been a cause of constant worry for us as a family. We spent 7 months in complete isolation and time in PICU with Alba too during the height of restrictions.
"Life in intensive care can be isolating as it is, never mind with increased restrictions which meant that extended family couldn't visit. That said, no matter how dark a place you were in, the staff still gave you the strength to carry on. Particularly Physio, Sarah. She's been by our side through every admission."
"Alba is a twin and boy does her brother Munro miss her when she's in PICU! Having them apart for their 3rd birthday during Covid was incredibly hard."
"I will always remember Ross and the team going the extra mile to help us make special birthday memories for them both. Thanks to MoVE, Alba was up playing basketball from her bed. An iPad was set up to let Munro watch from home and her room was filled with balloons and wee surprises."
"Everything the PICU teams do to create light-heartedness in a tough time is hugely appreciated. MoVE plays a huge part in that and I am pleased to hear that things can get back to a little bit more 'normality' again for families in the unit who benefit so greatly from simple pleasures like a wee walk outside. As someone who has been in the thick of it for almost four years, I know just how precious those steps can be."