Meet the Tonsil Fairy!
6 July 2021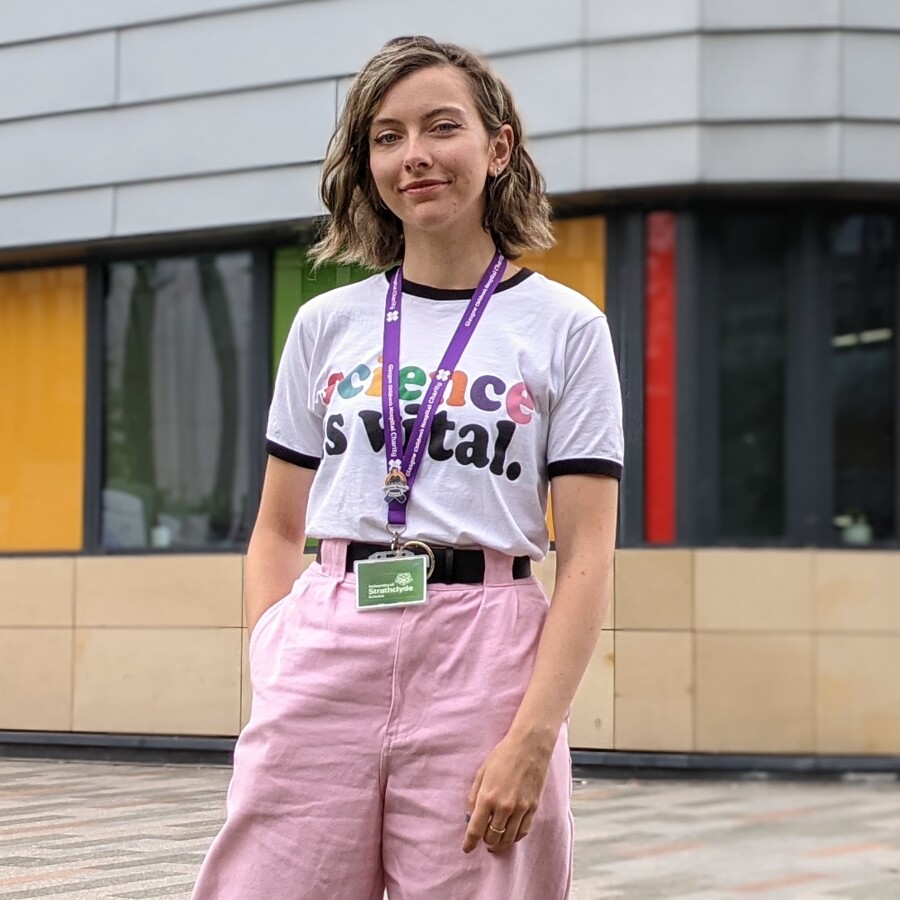 We're proud to fund Megan Clapperton's groundbreaking PhD research into tonsillitis – one of only a few researchers looking into tonsillitis in the UK!
Approximately 4 in 100 children have recurring tonsillitis - a very painful and upsetting condition that often requires surgery. Research can help us learn more about how best to test and treat tonsillitis, with the ultimate aim of preventing the need for surgery.

When a child has their tonsils removed in Glasgow, Megan takes them away to her lab at the University of Strathclyde to study – which is why her friends have nicknamed her the Tonsil Fairy.

Once in the lab, Megan uses one of the UK's only Mesolens microscopes to study the tonsils, which has enabled her to view detail that has never been seen before over this volume of data.

Megan's research has already attracted the attention of scientists from across the world. Today, she presented her work at the internationally renowned Microscience Microscopy Congress. This is an exciting accolade for Megan, as speakers are not typically invited to speak in the first year of their research. Congratulations, Megan!
With your help, we can continue to fund life-changing research for the children and families treated at Scotland's largest children's hospital. Find out more about the impact of your donations in 2020-21 by reading our Impact Update.