The Kiltwalk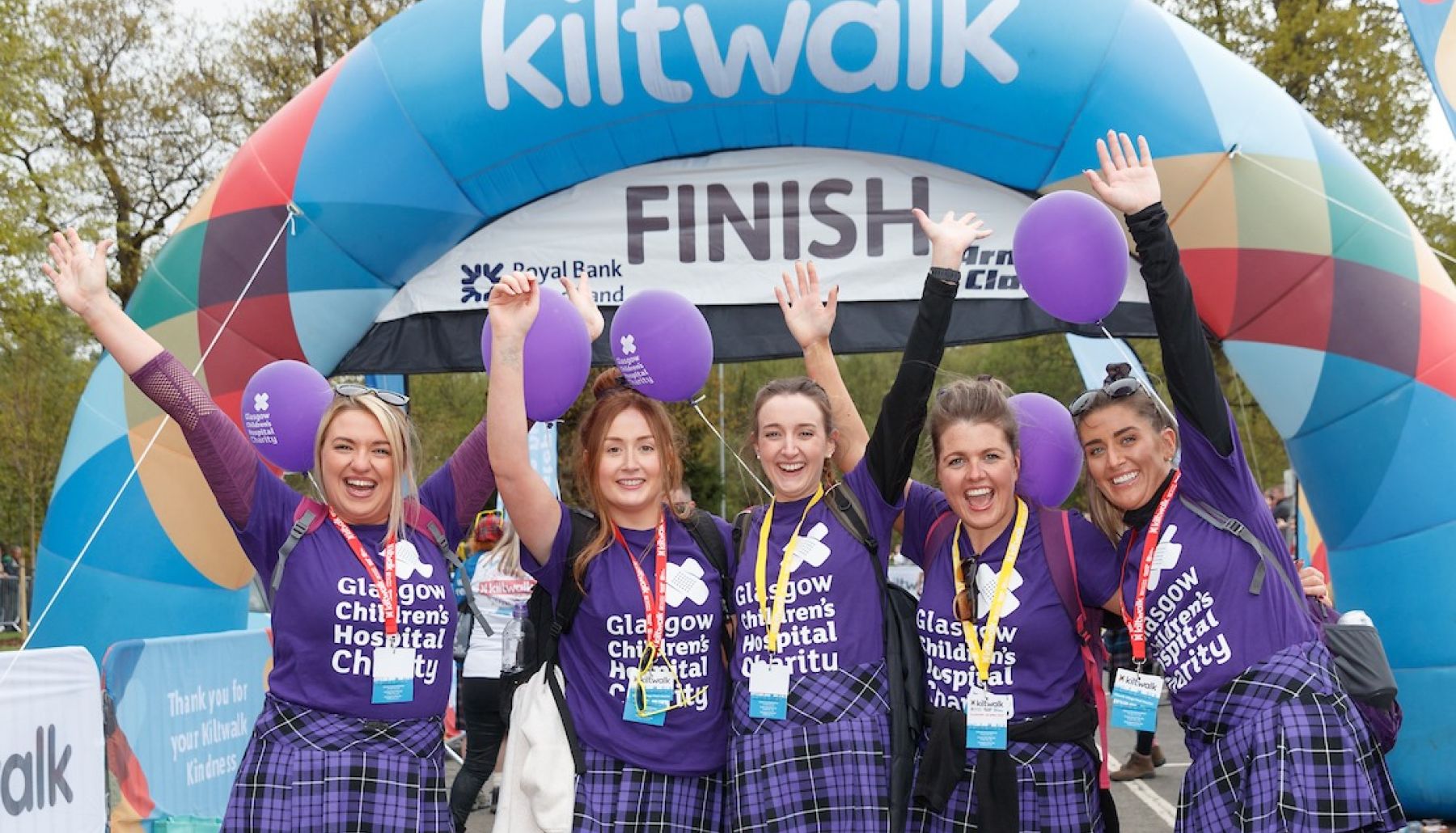 It's time to look out the tartan once more as the Kiltwalk is back for 2023.
Join Glasgow Children's Hospital Charity in Edinburgh, Dundee and Aberdeen this year in the country's biggest mass participation walking event.
Glasgow Kiltwalk is now sold out! Places remain for Aberdeen, Dundee and Edinburgh.
There are three Kiltwalk distances to choose from, with the exact distance varying by location:
Mighty Stride (around 20 miles)
Big Stroll (around 14 miles)
Wee Wander (between 3-5 miles)
Using our exclusive discount codes, you can request 50% off the entry fee of £20 for adults and £6.50 for children. That's just a tenner per walker and even less for the wee ones!
To request discount codes through Glasgow Children's Hospital Charity, visit our dedicated Kiltwalk event listings:
GLASGOW - 30/04/2023 > *SOLD OUT*
ABERDEEN - 04/06/2023 >
DUNDEE - 20/08/2023 >
EDINBURGH - 17/09/2023 >
Need more information on the Kiltwalk?
Contact us