NICU Journeys: Zac's Road to Recovery
19 July 2022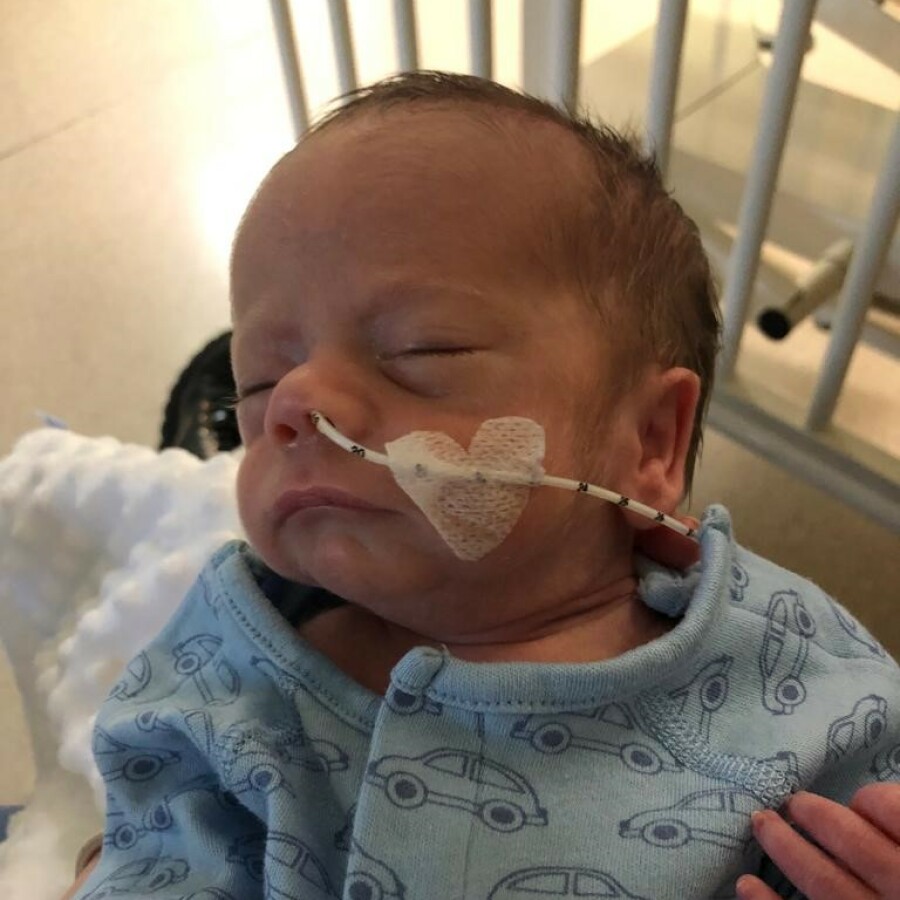 Hear from hospital mum Kirsty about Zac's journey from NICU to being back home with his family.
Life in Hospital
"Zac was born prematurely at 30 weeks due to his Mum suffering from pre-eclampsia. He was a tiny 2lbs 13oz so was immediately admitted to NICU at the Royal Hospital for Children (RHC) after he was born via emergency C-section. Since Zac was born so early, he needed help with his breathing, keeping his temperature regulated and was initially tube-fed before he learned to feed on his own."
"The neonatal team offered invaluable support at a really challenging time. We expected that we would have our baby and immediately get to take him home so it came as a shock that we had to spend our first days together on the neonatal unit."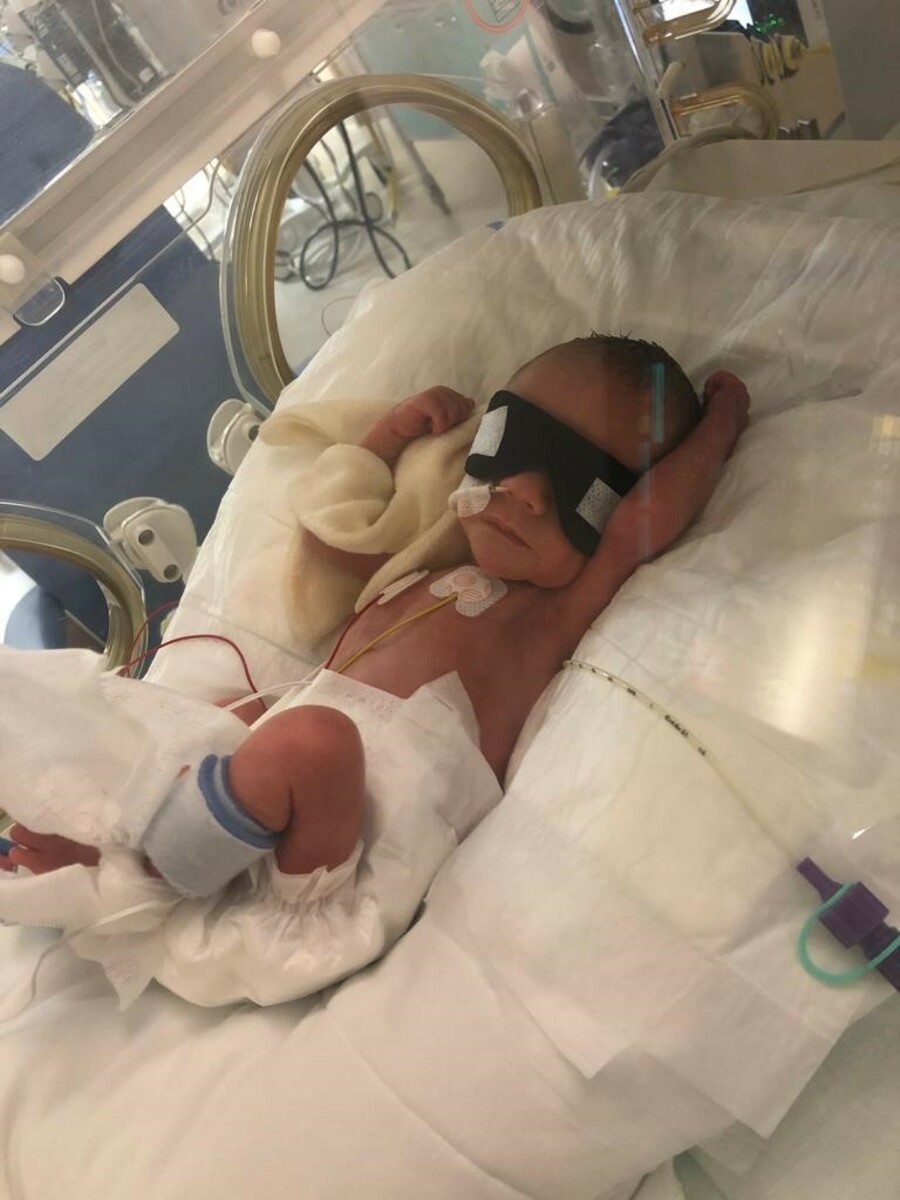 "The hospital environment was like a different world to us initially but everyone who looked after Zac took the time to explain to us what the journey ahead was going to look like."
The nurses on the unit are real life angels - they even helped to choose Zac's name!

Mum, Kirsty
"We're lucky that we also had amazing support from our family and friends who looked after us as new parents while they patiently waited for Zac to be discharged so they could meet him!"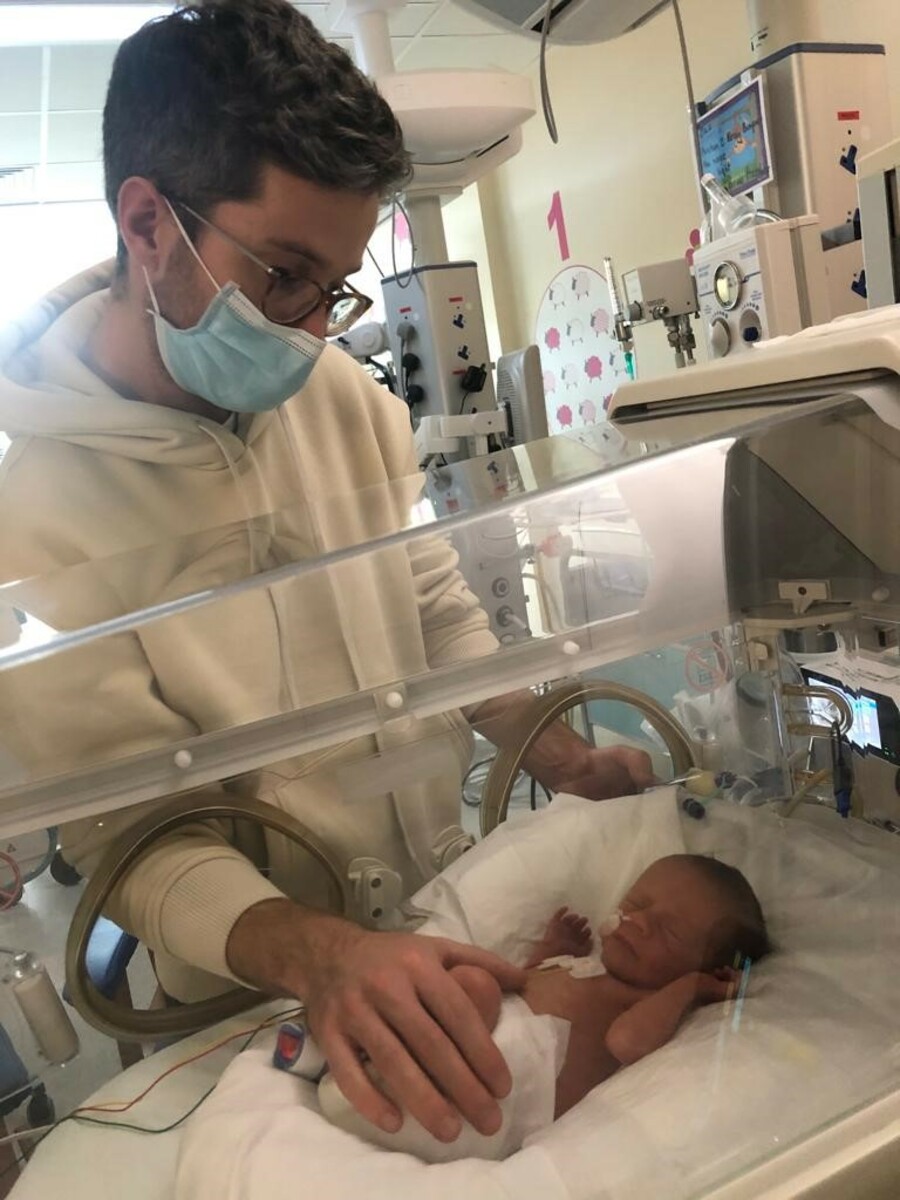 Life Back Home
"Zac spent one month in total in NICU and SCBU before finally being strong enough to be discharged to start our life at home as a family of three! Since being discharged, we have had outpatient appointments with the neonatal team and the ophthalmology team at the children's hospital."
"We are all doing great and have adjusted to life at home. We're making up for lost time! Zac has thrived more than we could ever have imagined and we know this is due to the amazing care he received from the hospital team at the start of his life."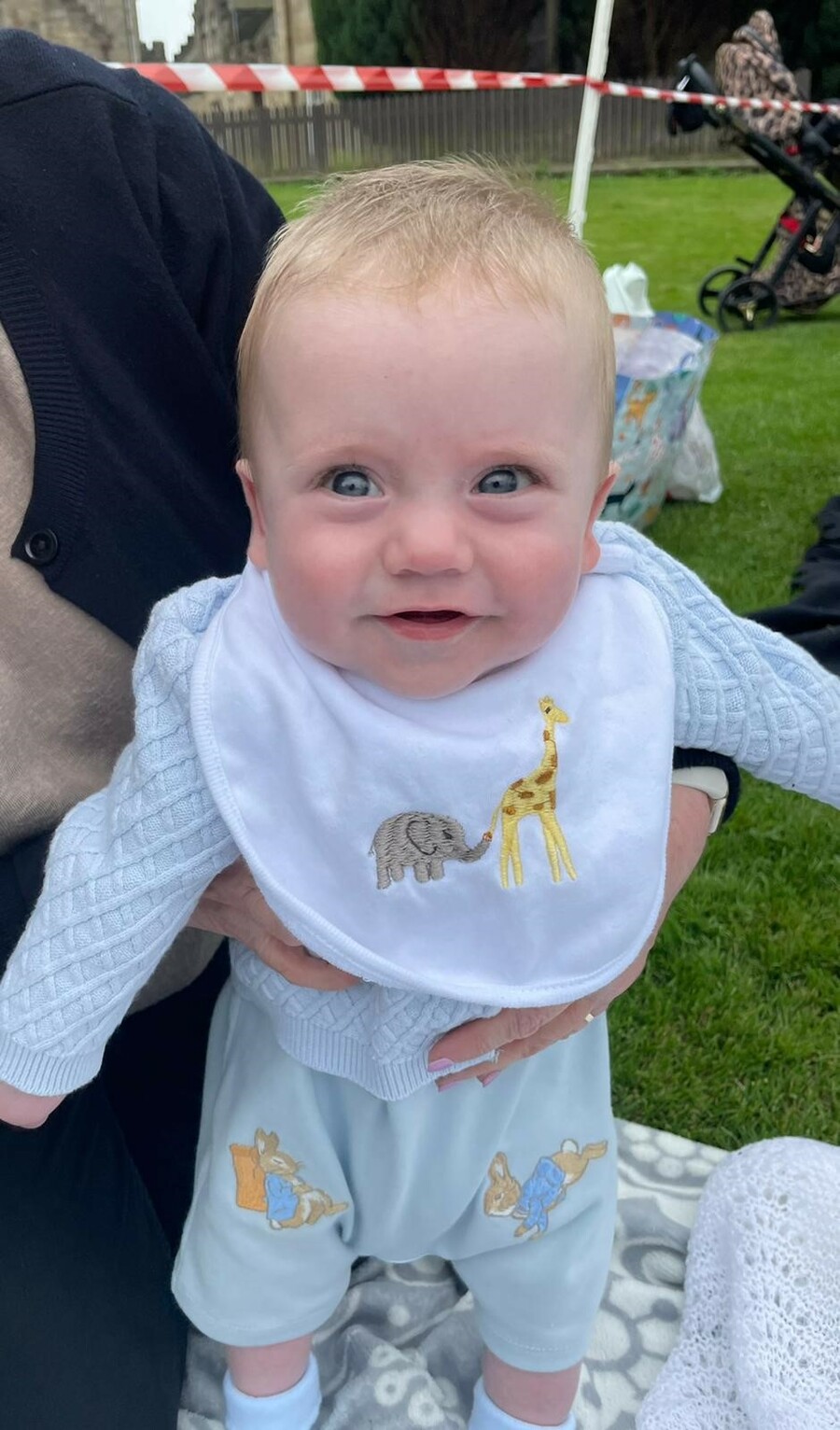 Life with a preemie baby is very special!

Mum, Kirsty
Our Impact
"One thing that I will always remember is the Cool Bags provided by Glasgow Children's Hospital Charity to help with expressing breast milk. Premature babies are too small to feed on their own so my breast milk was given to Zac via a tube into his stomach. The Cool Bag helped with transporting my breast milk back and forth to the unit - a small thing that made life that little bit easier!"
"Zac spent his first Christmas in hospital and thanks to the charity he was able to meet Santa for the first time on Christmas Eve! He was even given some presents - something that provided some joy during a difficult Christmas as a family."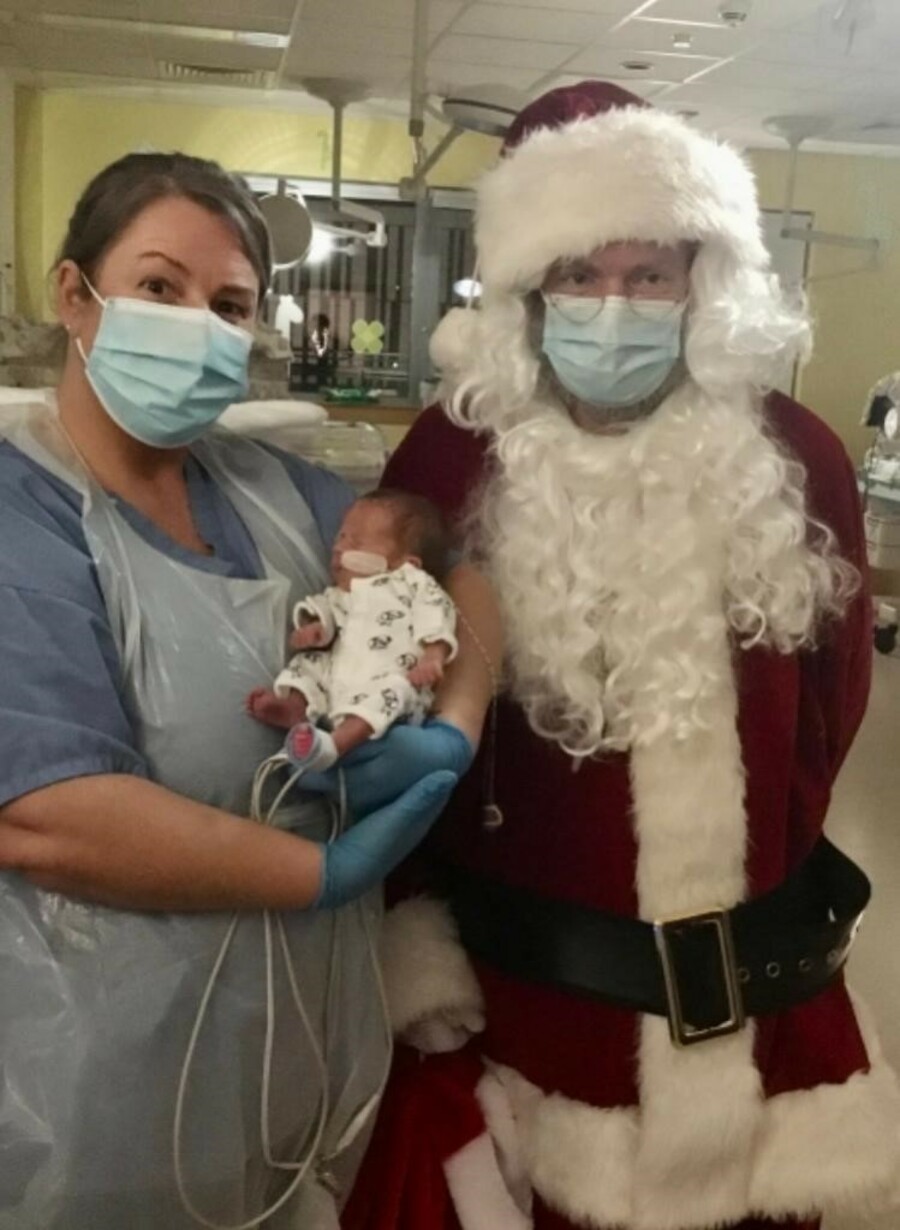 "Thanks to the charity-funded Inky Feet Project we have a memento to keep forever of Zac's time in hospital as we were able to take prints of his tiny feet. We loved showing these to our family and friends who hadn't yet met Zac and we will cherish them forever."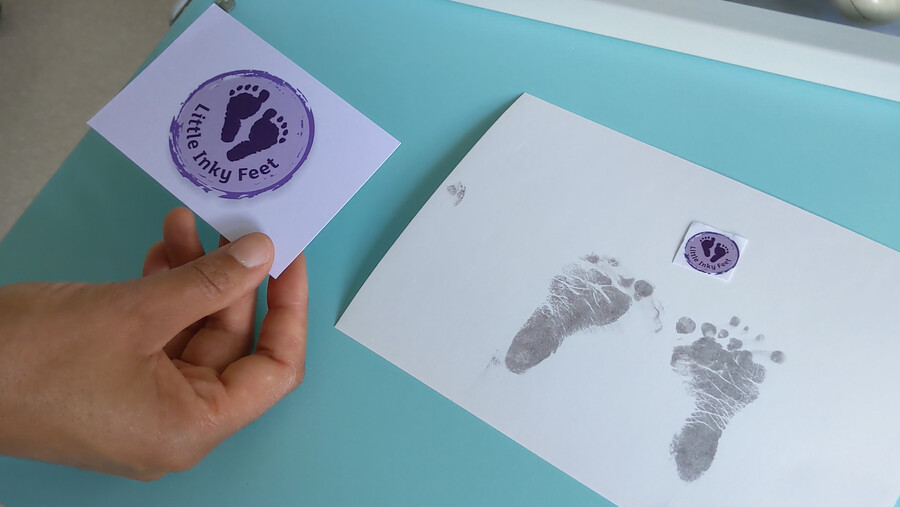 "Finally, we were provided with a pair of 'miniboos' (tiny comfort blankets) thanks to the charity. We had one for Zac to keep in his incubator and one for me to keep with me at night time. We then swapped the next day to ensure we had each other's scent close to us at all times - something which made being apart for so long that little bit easier."
Giving Back Through Fundraising
"We have experienced first-hand the support the charity provides to families with babies and children in hospital so we would love to give back in any way we can going forward, and encourage others to do the same!"
For Zac's Christening a few weeks ago, we gave out some of the Charity's trading items as favours.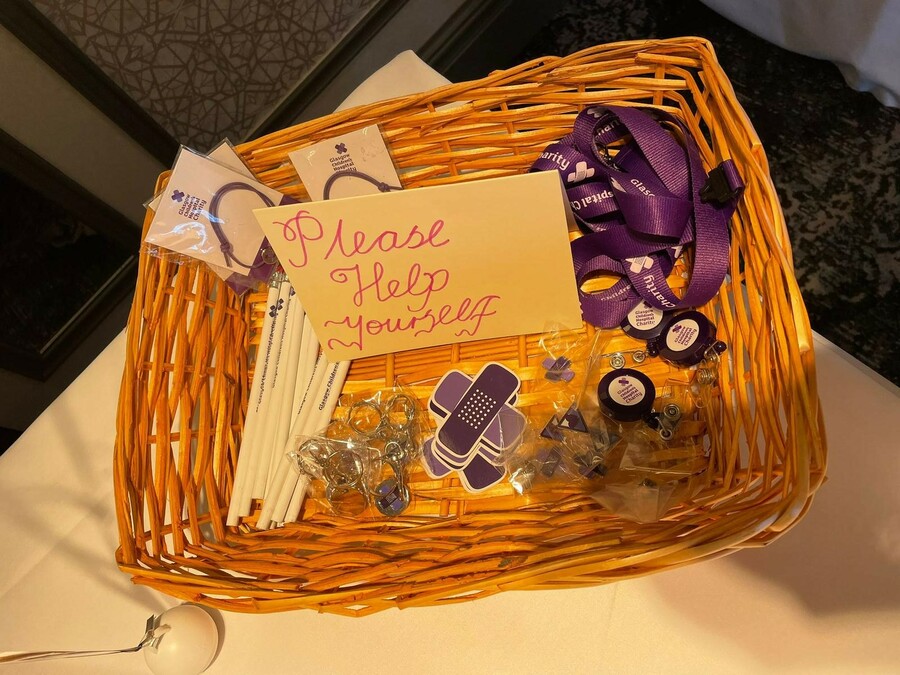 "As well as supporting through purchases on the charity's online shop, Kirsty, Zac and their family are all signed up to take part in our 20th Anniversary Sponsored Walk & Fun Day on 4th September!"
Sponsored Walk and Fun Day
Feel inspired by Zac's story? Sign your family up to our 20th Anniversary Sponsored Walk and Fun Day here.
EVENT DETAILS
Sunday 4th September 2022, 10AM-4PM
3km and 10km routes available that are both fully-accessible and wheelchair friendly.
Adult - £14, Child (5+) - £8, Child (4 and under) – FREE
After crossing the finish line, enjoy our Family Fun Day back at Kelvingrove Park and show off your medal! Even if you're not taking part in the Sponsored Walk, everyone is welcome to join us for celebrations at the park afterwards until 4pm.
Enjoy live entertainment from our brilliant performers

Soak up the atmosphere and get family photos

Help to raise funds with our child-friendly fundraising games and activities