Making Memories With Inky Feet
5 February 2020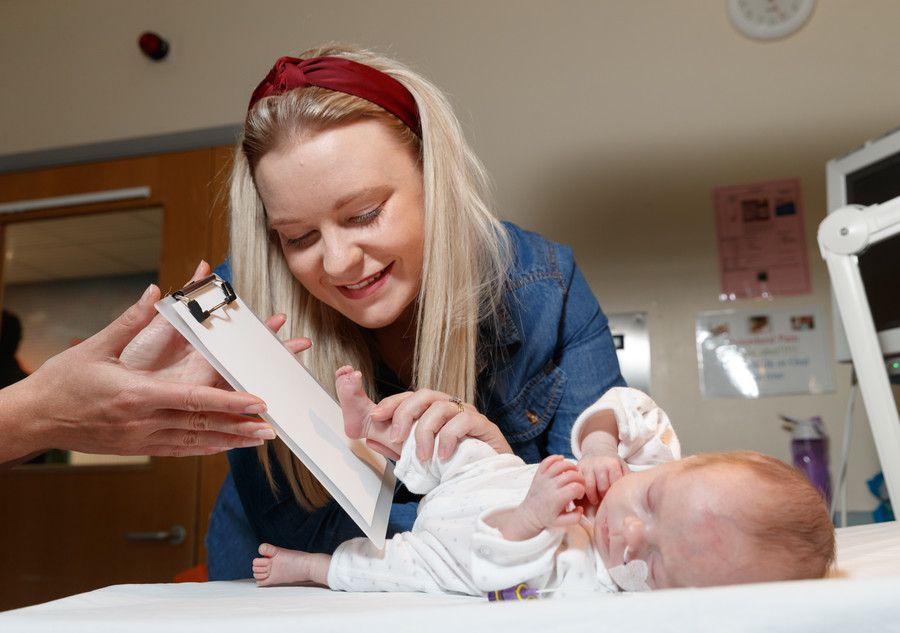 Families of sick and premature babies are getting the chance to make special memories, thanks to a creative initiative funded by Glasgow Children's Hospital Charity at the Princess Royal Maternity Hospital.
The project has been developed by Dr Lorna McKerracher, a trainee neonatologist, along with a passionate team of nursing staff at the PRM.
Lorna said: "Having your newborn child admitted to the neonatal unit can be extremely stressful and upsetting. Parents are separated from their baby and the bonding process can be more difficult. Memory making is one way that families can process their experience in a positive way."
The new 'Little Inky Feet' project is funded by Glasgow Children's Hospital Charity in partnership with NHSGGC and offers each family the chance to safely capture their child's first footprints, which can then be used in pictures, cards, jewellery and even tattoos at a later date. So far, over 100 families have taken up the offer.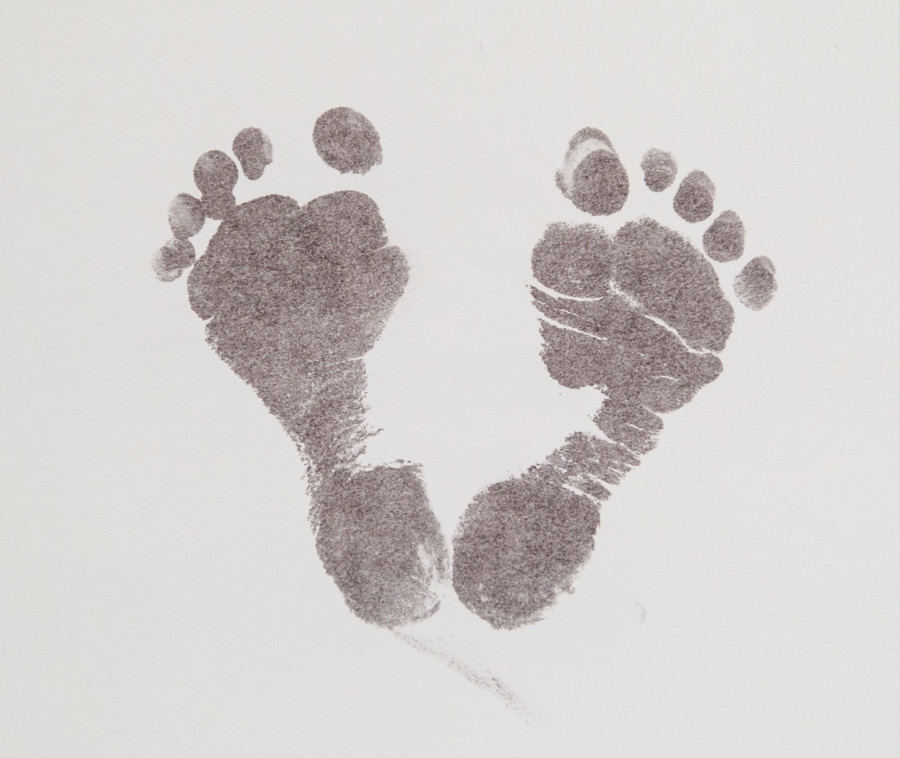 Lorna added: "The Little Inky Feet' project is very simple, but we've seen it really does help parents' anxiety in the first few days and weeks and gives our mums and dads a precious keepsake they will always have to cherish. Our fantastic neonatal nurses help the parents make the prints themselves and support them through this fun activity.
"Parents can understandably feel apprehensive about touching their baby especially if they are being cared for in an incubator, but making footprints can help them feel more comfortable with this, enabling them to bond with their little one more easily. Once they have their baby's footprints, it's up to the families how to use them – and they've come up with so many creative ideas!"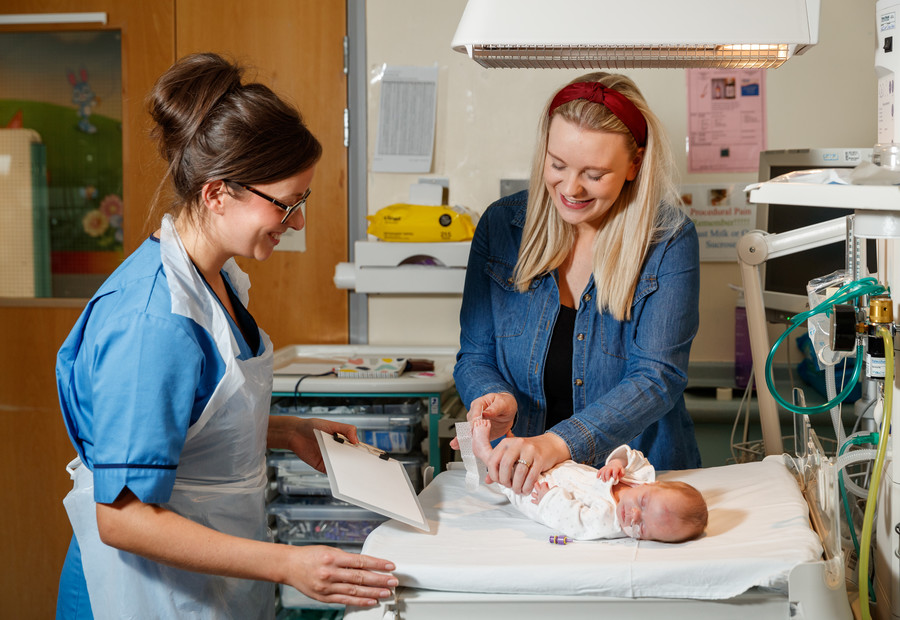 Lorna and her team were instrumental in securing funding from Glasgow Children's Hospital Charity to ensure every family with a sick or premature baby at the Princess Royal maternity could benefit from this special gift. The project was recently presented at the 3rd International Family Integrated Care Conference in Leeds.
One couple to benefit from the project was Louise Colella (29) and her husband Paul (30) from Clarkston, Glasgow, whose baby Anna was born 10 weeks early on 2 August last year.
"When you are first in neonatal things are all very uncertain, but this was a lovely thing to do. When your baby is born so early, you get to see your baby grow in front of your eyes, so it's great to have these prints to see just how tiny she was. The nurses were really supportive and guided us through what to do.

"It's been great to look back at her original footprints and be reminded of how far she has come.We feel so lucky to have these prints and it will be really nice to let Anna see them when she is older, just to understand more about her early entrance into the world!"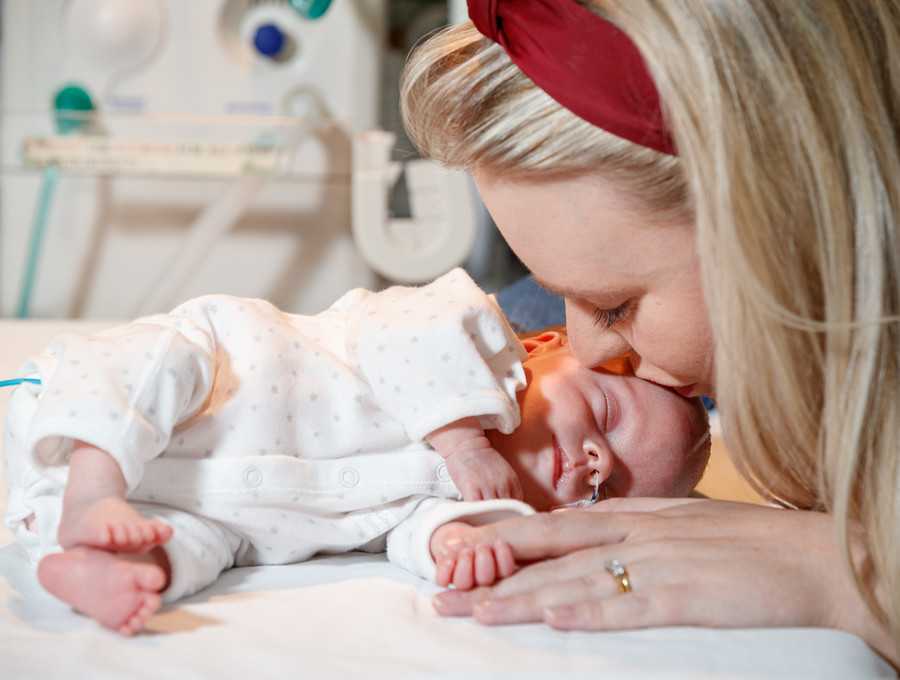 Supporting Tiny Babies
Glasgow Children's Hospital Charity supports all three of NHSGGC's neonatal units at the Princess Royal Maternity, the Royal Alexandra Hospital and the Royal Hospital for Children where almost 2,000 babies are cared for each year.
Our latest fundraising appeal is aiming to raise £250k to fund state-of-the-art-medical equipment to support sick and premature babies cared for in these units.
Kirsten Sinclair, Chief Operating Officer, Glasgow Children's Hospital Charity said: "We are committed to supporting tiny babies and their families in Neonatal Units across Glasgow and the West, to ensure that they receive the best possible care and experience.
"We are proud to fund this very worthwhile project at the Princess Royal Maternity Hospital, and hope that Inky Feet will continue to provide comfort and reassurance to families during some of the most challenging times of their lives.
"Families in Glasgow's neonatal units, their babies and the teams who care for them inspire us every day, and through our latest fundraising appeal, we hope to do everything we can to support them through their hospital journey."
We need your help to support our tiniest and sickest babies in Glasgow's neonatal Units. To support our Neonatal Appeal, please donate via the link below. Thank you.