Storytelling Time!
4 February 2020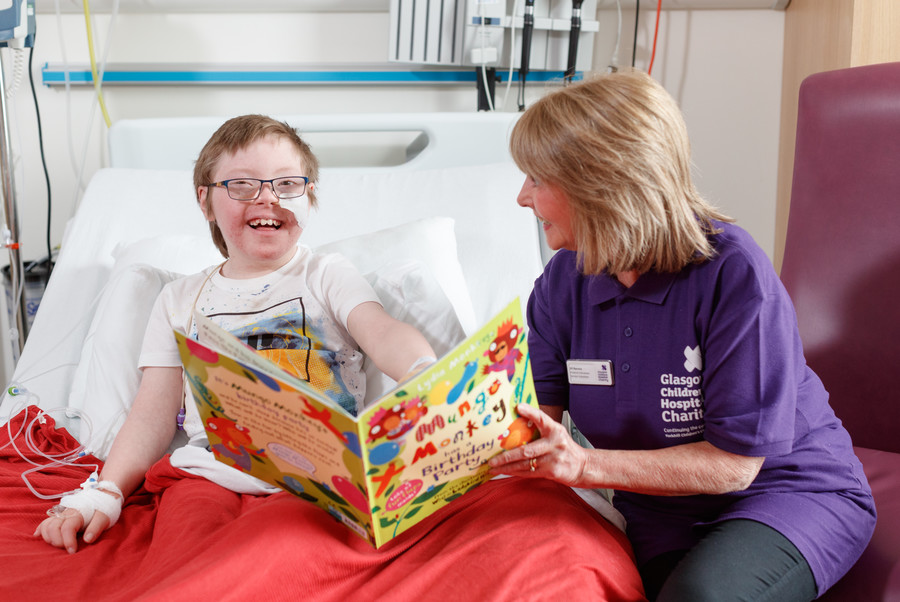 We are celebrating National Storytelling Week by bringing joy, laughter and a welcome distraction to our boys and girls in hospital through the magic of stories.
Children are being treated to extra special activities and stories from our fantastic Read for Good Volunteers as part of our National Storytelling Week celebrations.
As well as having the chance to get creative through imaginative play, young patients are also being gifted books to take away and read with their families.
The Power of Play
All play activities which take place at Scotland's busiest children's hospital each day, are funded as part of Glasgow Children's Hospital Charity's Play and Entertainment Service.
This service provides a full calendar of fun and engaging events throughout the hospital, a Hospital Play Specialist on each of the 12 wards, and a full stocked play room.
"We have come to the conclusion that Nathan enjoys the hospital too much as he always asks to visit. This is a testament to the exceptional work that the Charity does in the hospital with the Play Team, Support Services, Teddy Hospital and Volunteers which make hospital stays a more positive experience for children, and a less stressful time for parents."

Lesley, parent
Through our Play and Entertainment Service, young patients have the chance to enjoy interactive play, books, toys and games to bring some normality to unfamiliar and stressful environments.
By funding a programme of events and activities which distract and relax patients, we can help to create a more positive hospital experience.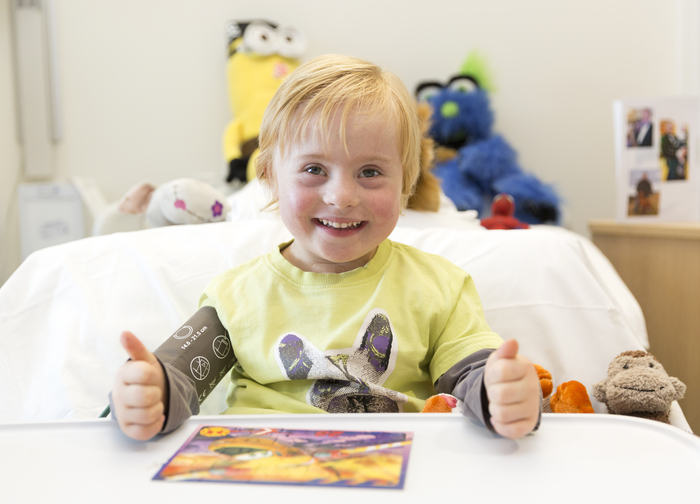 Help Our Patients Play
We rely on donations to ensure that we can continue funding toys, staff and resources to deliver play in hospital.
You can make an extra special donation today or sign up to give a regular monthly gift to support children and their families throughout their hospital journey.
A £5 donation can help to fund our special hospital events throughout the year
A £10 donation can help to keep a Play Room fully stocked with books, games, arts and crafts
Donating £4 a month, will ensure that we can continue to fund our pay programme on an ongoing basis to give our patients a positive hospital experience