Fundraising in Full Bloom
19 July 2022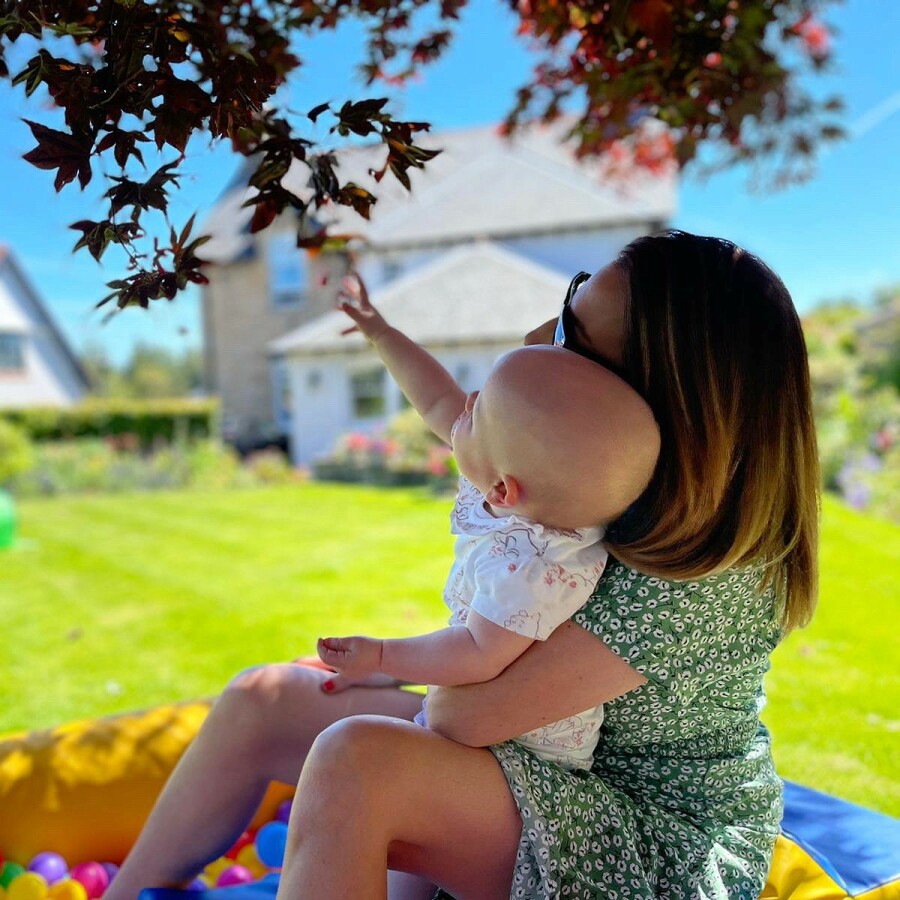 From ultramarathons in the desert to gaming marathons from the couch, we are blown away by the myriad of different ways our amazing supporters raise funds for children in hospital.
In fact, we've seen so many different methods we've created a list from A-Z to inspire others!
For green-fingered Caroline, it was her blooming garden that inspired her.
By selling flowers from hydrangea bushes in her garden, she's helped to support future families whose children may require treatment in Glasgow's neonatal intensive care units (NICU) and special care baby units (SCBU) like her own daughter, Scarlett, now one.
Caroline exceeded even her wildest expectations with over £1,000 raised – and had to give her garden time to catch up!
She told us: "I've been blown away by the reaction to our fundraiser! I've met so many lovely people and heard so many inspiring stories as a result. I've also had people just donate as they've heard our story and wanted to support.
"I took a bit of a break from orders to let the flowers catch up and now I'll be able to sell more through the summer months."
Of course, there is a personal story behind why Caroline chose to fundraise for Glasgow Children's Hospital Charity.
"When Scarlett was born it was such an eye opener of the level of care provided to tiny little lives. I always knew that sick babies and children required a lot of support, however when you see for yourself the amount of equipment and care delivered by the team, it is incredible.

Scarlett's Mum, Caroline
"Scarlett arrived very unexpectedly at 31 weeks. I went into Maternity Assessment with backache and Scarlett was delivered by emergency section at 7.30am the following day.
"The NICU team at the Royal Hospital for Children were in attendance at her delivery and she was immediately taken upstairs to the ward. There was a brief delay in getting her to breathe but we heard her cry within a few minutes of her birth, which was the best sound I've ever heard!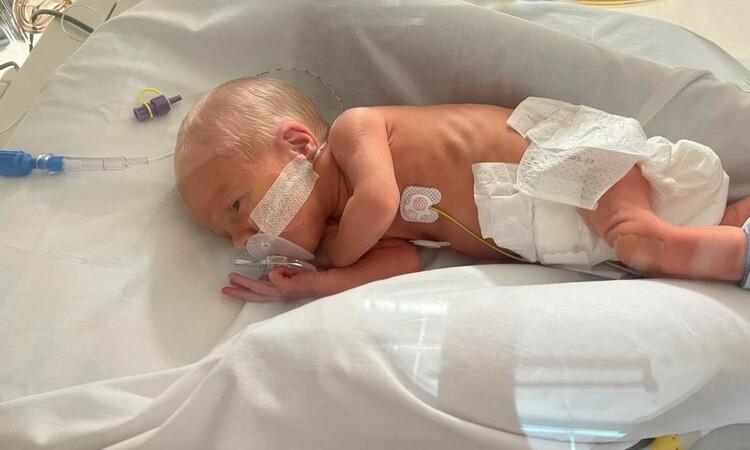 "It was such a worrying time for us but the support and reassurance from the team really helped us get through it. I really wanted to give something back to say thank you.
"I've always been a flower addict and love gardening. They make me feel happy and there is something special about homegrown flowers! I usually gift flowers to friends and family over the summer, so I thought other people would like them too."
We have funded a number of projects for premature and seriously ill babies and their families. Caroline found the Charity-funded MiniBoo comforters, which allow a newborn to smell their parents when close contact isn't possible, particularly helpful.
As many parents will know, an early arrival can mean some ups and downs during the course of the stay in hospital, both for the family and their baby.
"Unfortunately, I took a turn for the worse and haemorrhaged pretty badly. I needed several days in high dependency and was not well enough to go and visit Scarlett until that evening.
"I remember being wheeled up on my hospital bed and being made to feel so welcome by Scarlett's nurse, who explained exactly what was happening.
"In the NICU, John and I were trained on how to care for Scarlett so we could become involved in looking after her. It made us feel much more useful and less like spectators! Skin-to-skin contact was also very much encouraged so we had plenty of bonding time.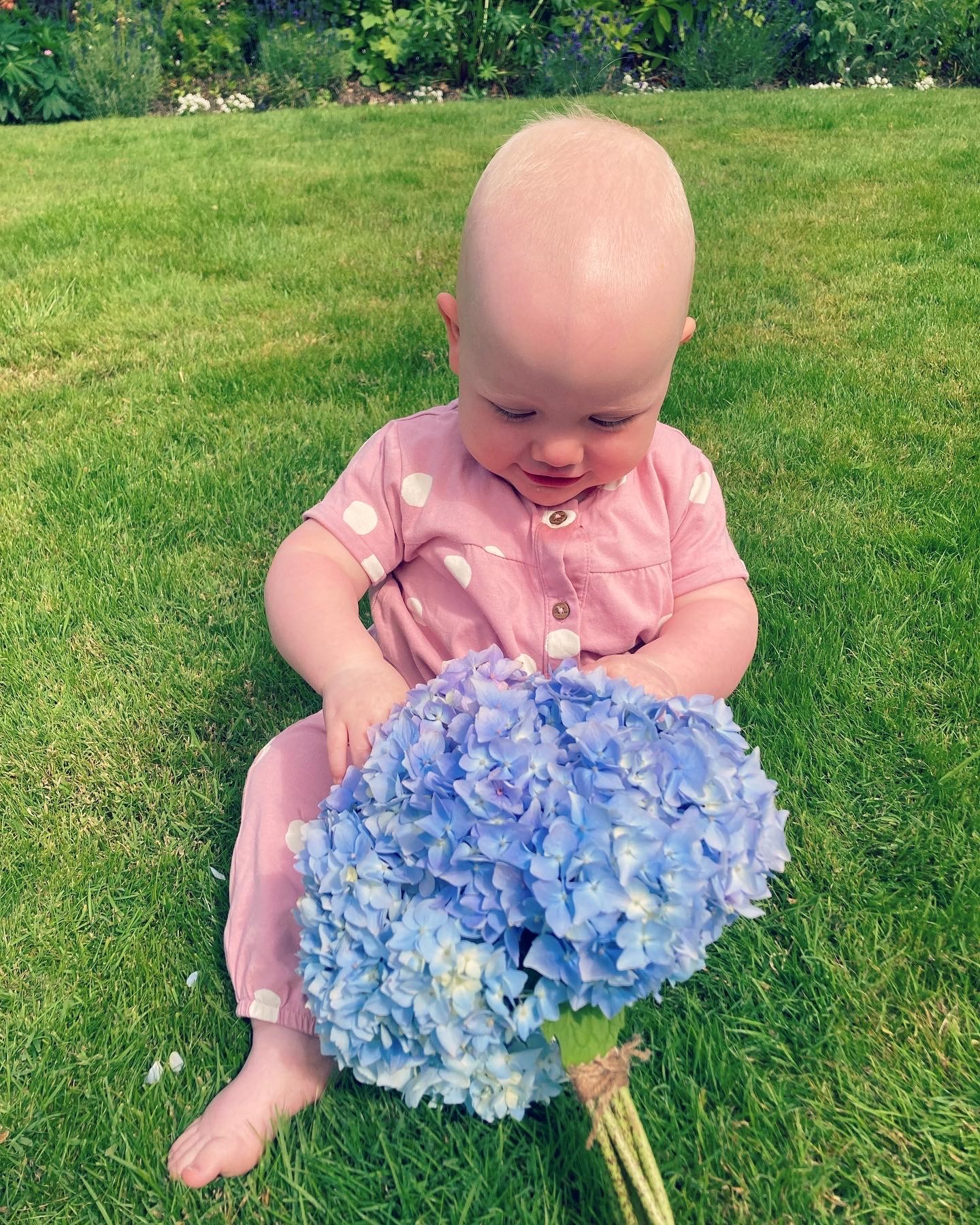 "It really was very special to be able to experience that, despite Scarlett being hooked up to so many machines. Everything was designed to give us as normal an experience as possible. Each bed area has built-in screens so parents can have some privacy with their baby.
"After eight days in NICU, Scarlett was stable enough to graduate upstairs to SCBU. This meant she was able to maintain her own body temperature and only needed minimal breathing support. The focus on SCBU is growth, feeding and getting babies ready to go home.
"We did well upstairs until a bit of a blip at around 34 weeks when Scarlett, who had been off oxygen for several days, started to struggle and had to go back onto a Vapotherm, a form of respiratory support. She stayed on this for another eight days but despite that she began to latch on and feed successfully.
"Her weight gain was also good, so we were discharged after five weeks. Since coming home we've experienced all the normal baby adventures and it's been the most amazing year of our lives, even with the constant sleep deprivation!"