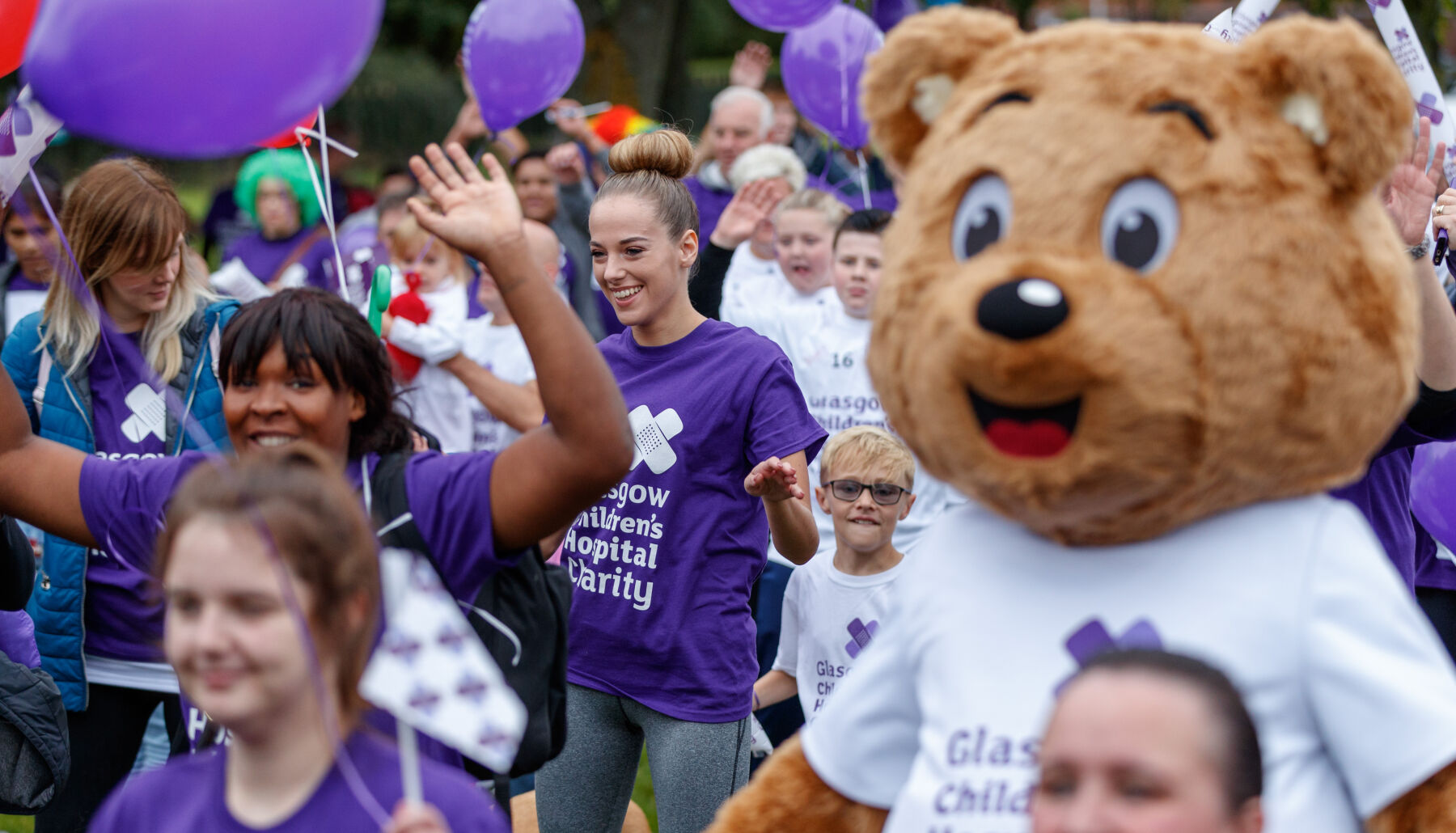 Our annual Sponsored Walk & Fun Day is back! Walk alongside your heroes at Kelvingrove Park.
Kindly sponsored by:

Our biggest fundraising event of the year is back and this time, we're proud to celebrate 20 years of your incredible support for our hospital community.
We are aware of an issue currently affecting our sign-up links and are working on resolving the problem. Please try again later, and don't hesitate to contact us if you have any questions.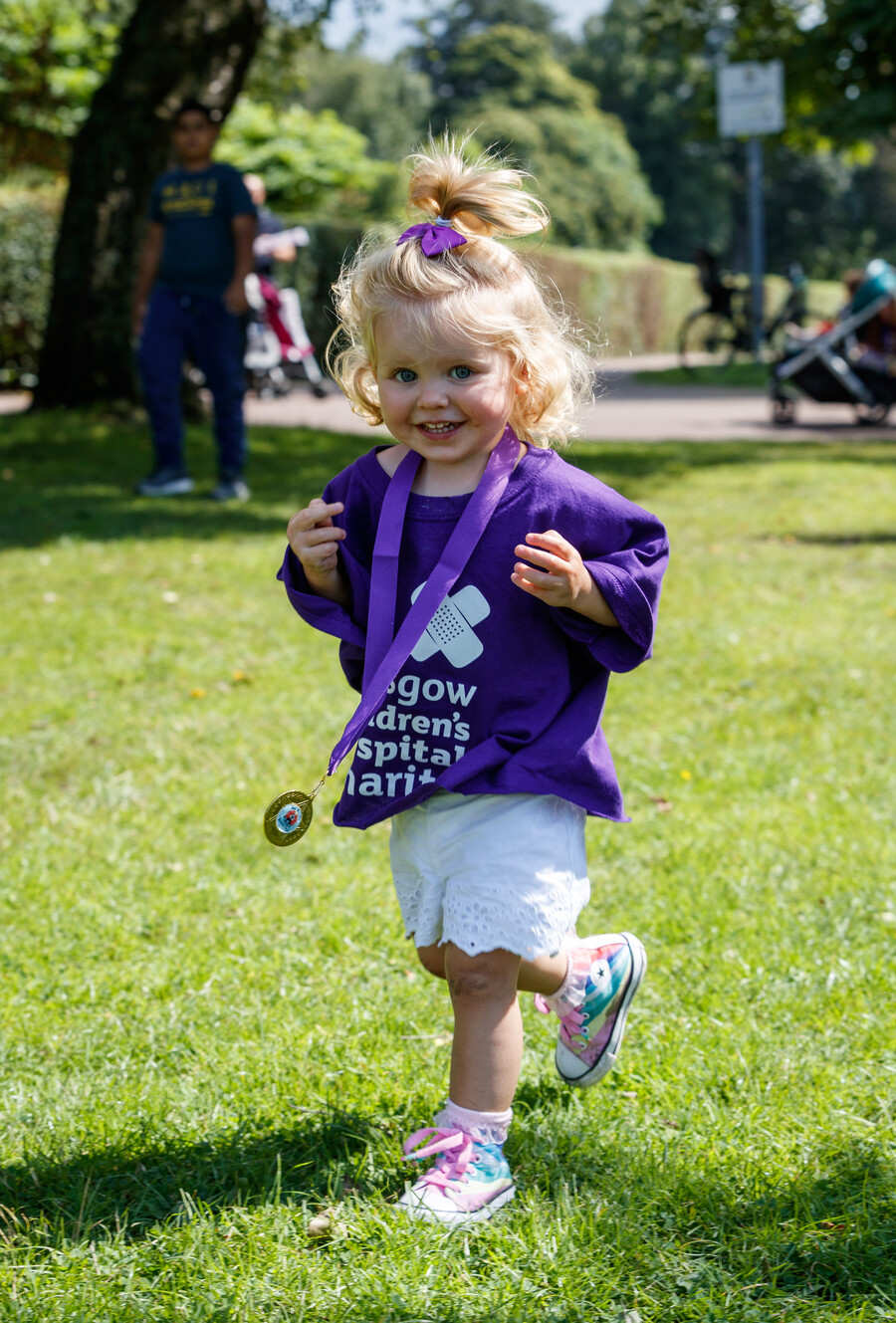 Walk our 3k or 10k route
With both routes setting off and returning to the idyllic surroundings of Kelvingrove Park, you'll soak up the excitement of Glasgow's West End in a fully accessible and wheelchair-friendly course.
Start time - 10am for the 10k and 10.15am for the 3k (registration opens from 8.30am)
Location - We'll set off from the ash football pitches at Kelvingrove Park (Royal Terrace entrance)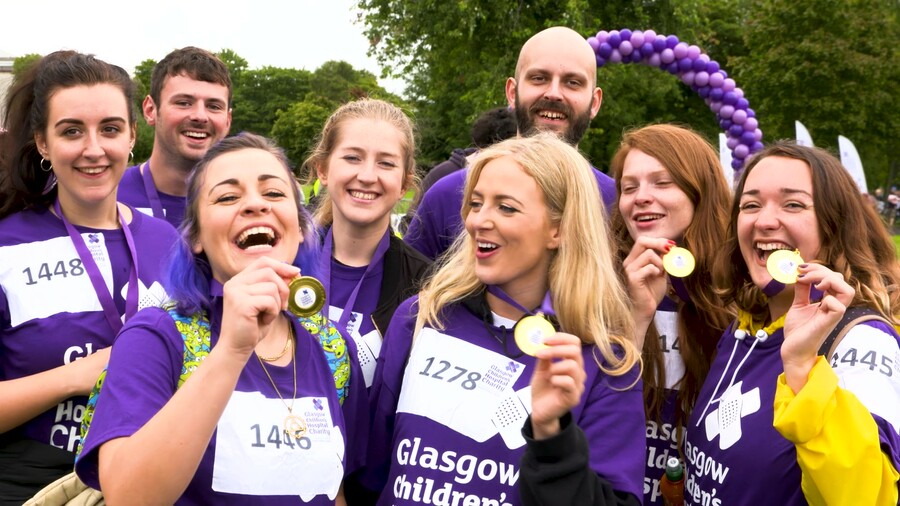 Route Maps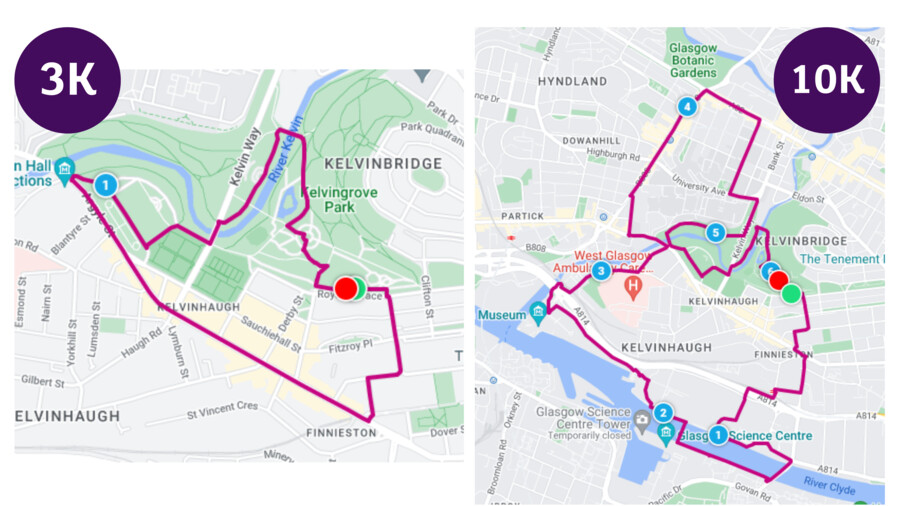 Enjoy our Family Fun Day
After crossing the finish line, enjoy our Family Fun Day back at the park and show off your medal! Even if you're not taking part in the Sponsored Walk, everyone is welcome to join us for celebrations at the park afterwards until 4pm.
Enjoy live entertainment from our brilliant performers
Soak up the atmosphere and get family photos
Help to raise funds with our child-friendly fundraising games and activities
The difference you'll make
It's thanks to people like you that, 20 years on, we're still there for every family when the lights go down each day after another difficult day in hospital. We can't wait to celebrate this special milestone together with you.
NHS Staff Go Free!
Our hospital heroes go above and beyond for our young patients and their families every day. To say thanks, we're offering FREE NHS ENTRY to our Sponsored Walk. Please get in touch for more details.
Book Now