Oscar's first Christmas at home
18 December 2020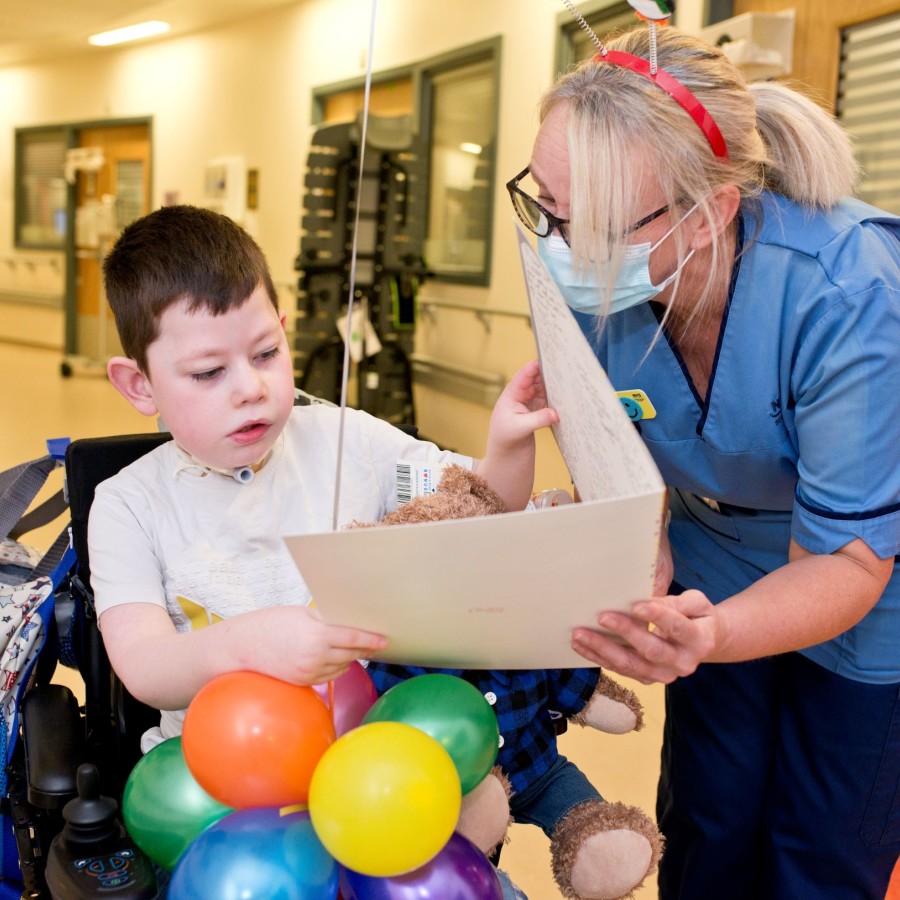 Five-year-old Oscar has spent almost his entire life in hospital and everyone at Glasgow Children's Hospital Charity knows him well. This week, he has finally headed home for his first-ever Christmas.


Oscar Edgar has been a patient of the Royal Hospital for Children since his birth in April 2015 and has an undiagnosed neurological/muscular / respiratory condition which means he was ventilated until he was four and a half. He is unable to eat or speak, but understands everything around going on him and has recently learned to walk.
As a long-term patient, Oscar and his family have greatly benefitted from projects and support services funded by Glasgow Children's Hospital Charity during their time in hospital.
"The charity's Play Programme was adapted when the pandemic hit to make sure kids didn't miss out on having fun while in hospital. They funded iPads and took as many activities as possible online. Oscar enjoyed seeing his friends on the iPads and winning prizes. The Zoom games and calls made a massive difference to our days as it gave us something to look forward to."

megan edgar - oscar's mum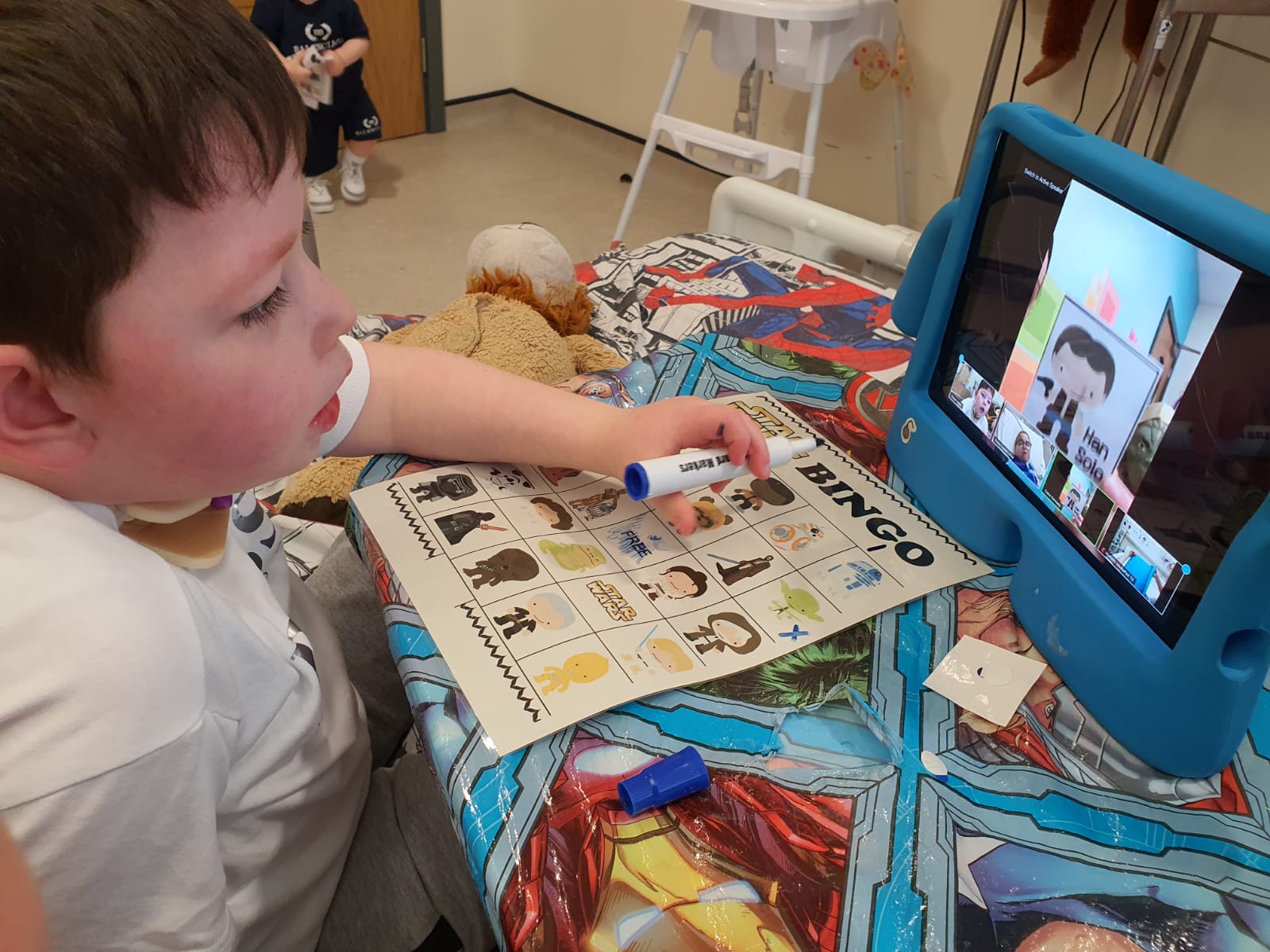 We are proud to raise money to enhance care and hospital experiences for children like Oscar from across Scotland. As well as supporting the children's hospital, we also fund enhancements in all three of the city's neonatal units, and related paediatric services like Skye House – a specialist unit at Stobhill for young people with serious mental health conditions.
Just last Christmas, Oscar took his first steps at our Christmas party - funded thanks to your incredible support.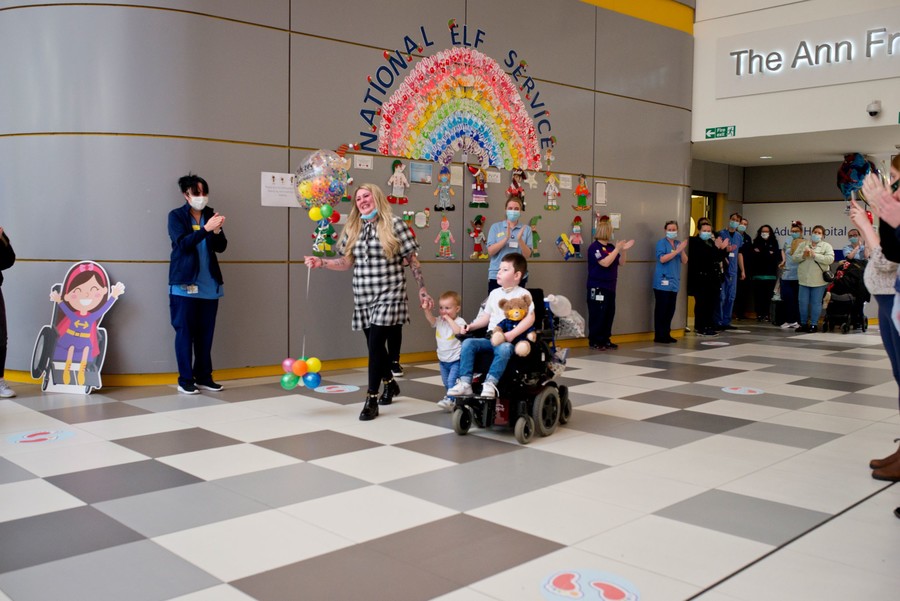 While delighted to have Oscar home for Christmas after sometimes thinking the day would never come, his mum Megan says they were sad to leave the hospital that's been home for so long.

She said: "Everyone in that hospital loves Oscar and he loves all of them. From the doctors and nurses to the cleaners and catering staff – even the staff in the shops know Oscar because we've been there so long. It took us two hours to go round everyone and say goodbye.

"We honestly thought the day would never come. Oscar's had the last rites on more than one occasion and the staff were there to support me every time. So now, to get him home a week before Christmas is like a dream come true.

"The thing I'm most excited about is being at home with him and my other son Theo (21 months) on Christmas Eve and waking up here and opening our presents together. That will be so special."
"Glasgow Children's Hospital Charity have made our journey so much easier and I'd just like to say thank you to everyone who donates and helps to raise funds to help wee ones like mine. It really does mean the world."

megan, oscar's mum