Scotland Captain Brings Festive Cheer with AR26 Charity
17 December 2020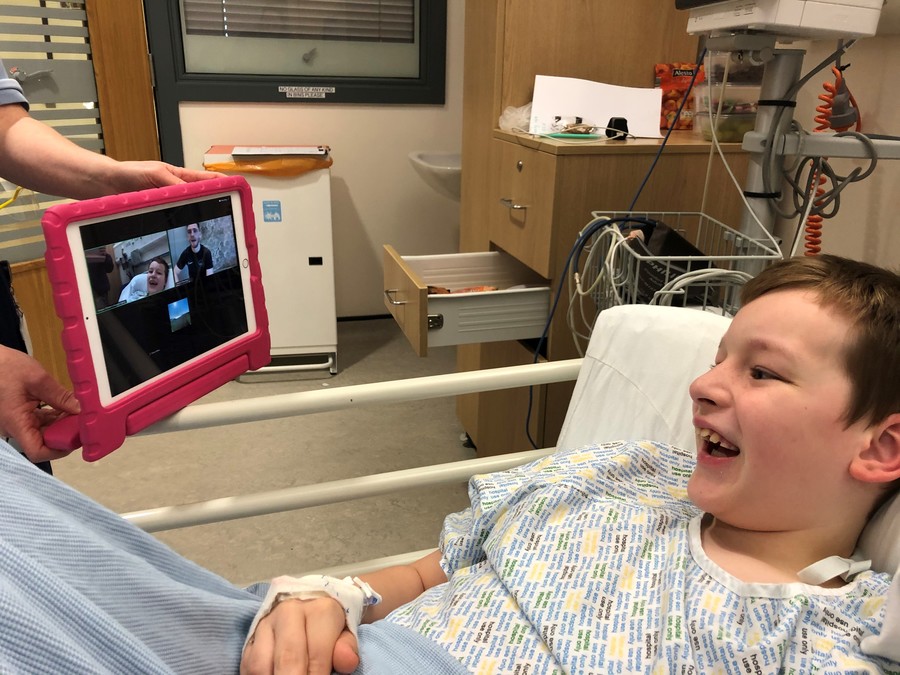 AR26 Charity brings festive cheer to Glasgow Children's Hospital Charity
Young patients were delighted to meet Scotland Captain, Andy Robertson, when he visited virtually for Christmas.
Children had the chance to talk about football, their hobbies, and Christmas in special video calls organised by Glasgow Children's Hospital Charity and AR26 charity.
Glasgow Children's Hospital Charity was also delighted to receive a generous £1,000 donation from AR26 Charity as part of their 26-day advent calendar Christmas campaign. This gift will help us make time in hospital over Christmas a little easier for seriously ill children and their families, by supporting our Play Programme and support services for families.
"Our 26-day advent calendar Christmas campaign has been the perfect way to launch AR26 Charity, directly supporting young people and their families across Scotland this Christmas. We are thrilled that door 19 involved us donating £1,000 to Glasgow Children's Hospital Charity to help support families with young patients spending Christmas in the Royal Hospital for Children, Glasgow.
The AR26 team were delighted to take on Glasgow Children's Hospital Charity's Race to the North Pole 5K challenge to deliver the donation in style and our founder, Andy Robertson, was also honoured to pay a virtual visit to the young people in hospital."

Amanda Nisanci, Head of Partnerships at AR26 Charity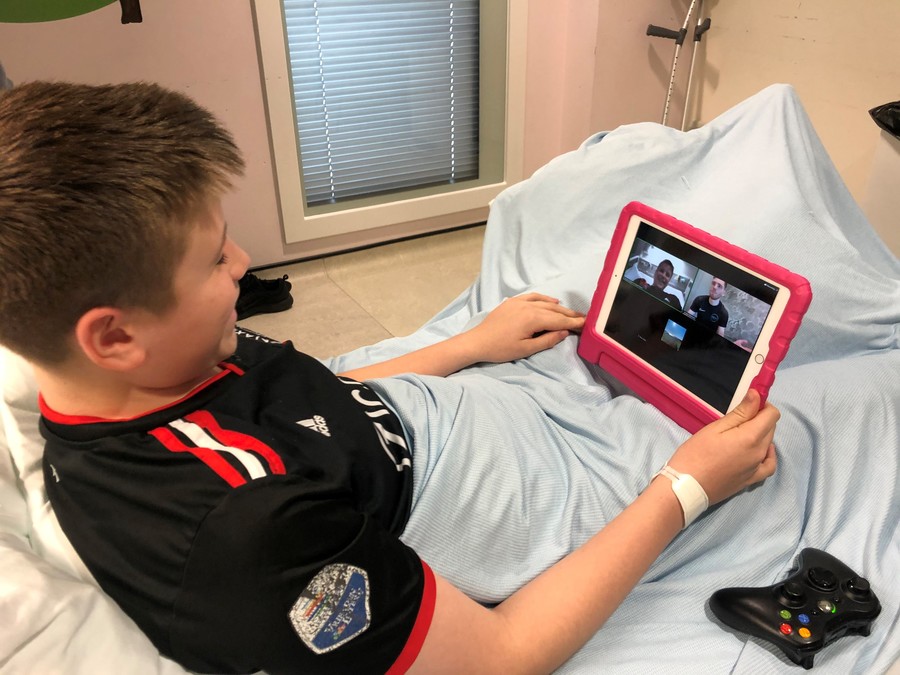 "Christmas can be special, but for many families, the financial pressure or health uncertainties can make it a very stressful and worrying time," he added. "Through our Christmas campaign we hope to provide some additional support and meaningful experiences for families this festive season by donating to some amazing charities and projects each day in the run up to the 25th. If we can bring a smile to even just one person's face this Christmas, then it will all be worth it."

Andy Robertson, AR26 Founder