MediCinema Volunteer
We're looking for confident volunteers to join the team at our MediCinema!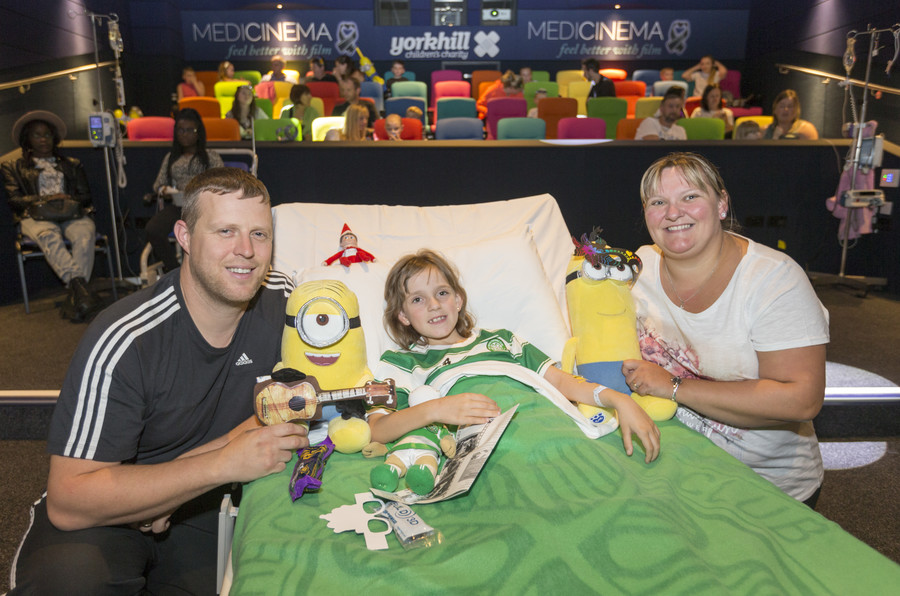 About this role
MediCinema is one of our fantastic projects at the hospital - a cinema complete with big screen showing the latest releases. A visit to MediCinema gives our patients a chance to escape from the clinical environment of the wards and be immersed in the world of movies.
Patients are invited to attend screenings, along with their family members from The Royal Hospital for Children and the adjacent hospital for adults, The Queen Elizabeth University Hospital. Patients can come to the cinema in their beds or wheelchairs, supported by MediCinema nurses.
Screenings for children and young people and for adults take place on different evenings of the week and MediCinema volunteers may be asked to cover adults or children's screenings depending on requirement.
To be accepted for this role, you must:
Be aged over 18
Pass a PVG check and occupational health screening
Follow all current hospital regulations and follow all hand hygiene procedures.
Supply two satisfactory references
NB - Gel nails and nail varnish cannot be worn if you are accepted for this ward based volunteer role. This is due to infection control regulations.
What we're looking for
ESSENTIAL REQUIREMENTS


Confidence and being pro-active in interacting with children and young people as well as adult patients
Able to relate to people in a friendly and calm manner
Ability to empathise and to maintain complete confidentiality
Adaptable, flexible and willing to learn
Tactful and diplomatic, especially in stressful or emotional situations
Creative, confident and enthusiastic
Polite, courteous and reliable
What we can offer you
Volunteering experience
An interest in film and cinema
Experience of working in a healthcare environment
Time requirements
We ask you to commit to one 3 hour shift every week (Monday, Tuesday, Wednesday or Thursday evenings 5.15pm – 8.00pm approximately, dependent on length of the film)
A set shift is available but the day will depend on the requirements of the cinema manager, and volunteers may be assisting with screenings for children and adults. We encourage our volunteers to be flexible and alternate between days where required.
Apply for this position