Amelie's Story
In 2014, Amelie was diagnosed with an aggressive tumour and bravely faced three years of treatment to keep it at bay.
Amelie's family's world changed in October 2014 when her eye started to swell out of the blue. A series of scans and biopsies determined that Amelie had an aggressive and rare tumour in her eye socket.
Written by her mum, Iona, Amelie's story is one of true determination and courage:
"Our five year old daughter Amelie has had the most infectious laugh since she was a baby. She is feisty, headstrong and fun loving, and her bravery makes us proud every day.
The normal procedure to fix her type of tumour is surgical removal. However, with the tumour attached to Amelie's eye, it would mean removing her eye and potentially her socket. This would leave her severely impaired and permanently disfigured, which would be a heart wrenching decision for us to have to make.
In December 2014 Amelie started treatment in the hospital's oncology and haematology ward, which is known as Schiehallion. She was left bloated and her appearance changed along with her eye, which had swollen to the size of a golf ball. Sometimes she'd look in the mirror and say:
"My eye looks funny. Why do I have to look like this?"
Amazingly, she started to respond and the tumour began to shrink. We were delighted and after six months it was decided that Amelie was fit and well enough to come off treatment.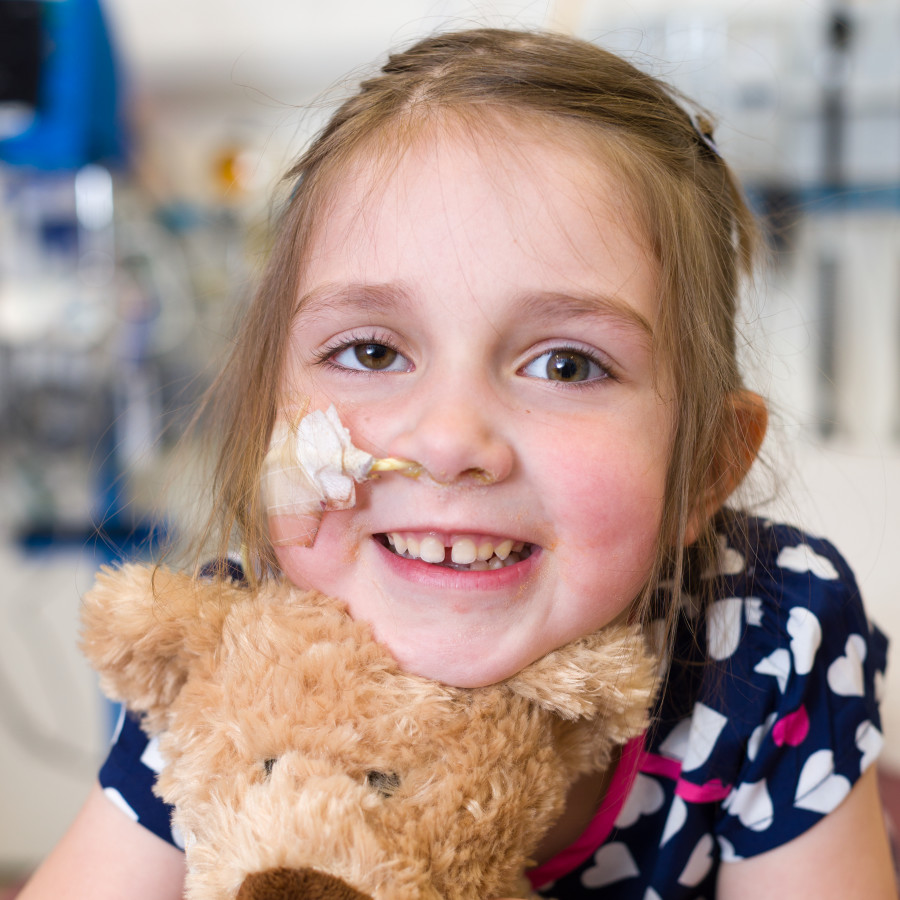 The saddest anniversary - Amelie's tumour returns
We went back to living a normal life. However, by November 2015 – one year after diagnosis- Amelie's eye started to swell again.
The tumour had returned. She was automatically put back on the previous treatment, but we were devastated to learn that Amelie had developed an immunity and it no longer worked.
We were offered a brand new type of chemotherapy which only had a 50% chance of working, but it was the only option we had.
"It is the most difficult thing in the world to see your child suffer. Knowing that there is no cure. Living from scan to scan."
Amelie's brothers are old enough to understand what is happening and are fantastic with their little sister, but it's been a big challenge to maintain a normal family life. Being in this situation affects us all as a family, emotionally and physically.
Hospital has become such a big part of Amelie's life. When Amelie started school she'd ask the other boys and girls, "where are your tubes?" and "what hospital do you go to?" because she thought everyone was just the same as her.
Our fight for Amelie continues each and every day. She is our very own little superhero.
Iona, Amelie's Mum
Why Your Help Matters
Amelie's current treatment has reduced the size of her tumour, but we have no guarantee that it will continue to work in the longer term.
While Amelie has now finished treatment, should her tumour return, there are no other treatments to try.
That's why her family proudly supported our Schiehallion Appeal to bring more of the latest cancer treatments to our children's hospital, to give children like Amelie the best possible chance in her fight.
What £5 a month can do…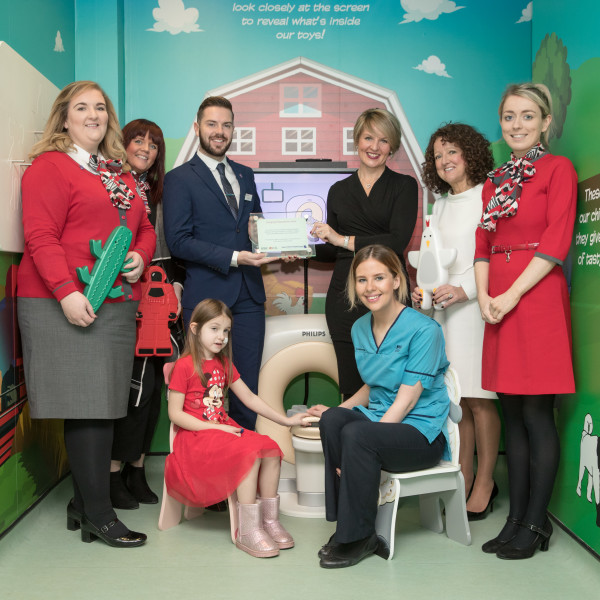 Thanks to you, we funded this Imaging Preparation Suite to help children like Amelie
Amelie is just one of thousands of patients who will benefit from the Kitten Scanner.
Where your money goes