Clowndoctor Visits
We're proud to fund our family of Clowndoctors who help to distract and relax patients during their hospital stay.
Hospital environments and medical procedures can be frightening and intimidating for children, whatever their age and whatever their condition.
Just as real doctors heal, treat and tend to physical ailments, our Clowndoctors aim to cure sad faces and heal smiles through uplifting and playful interactions.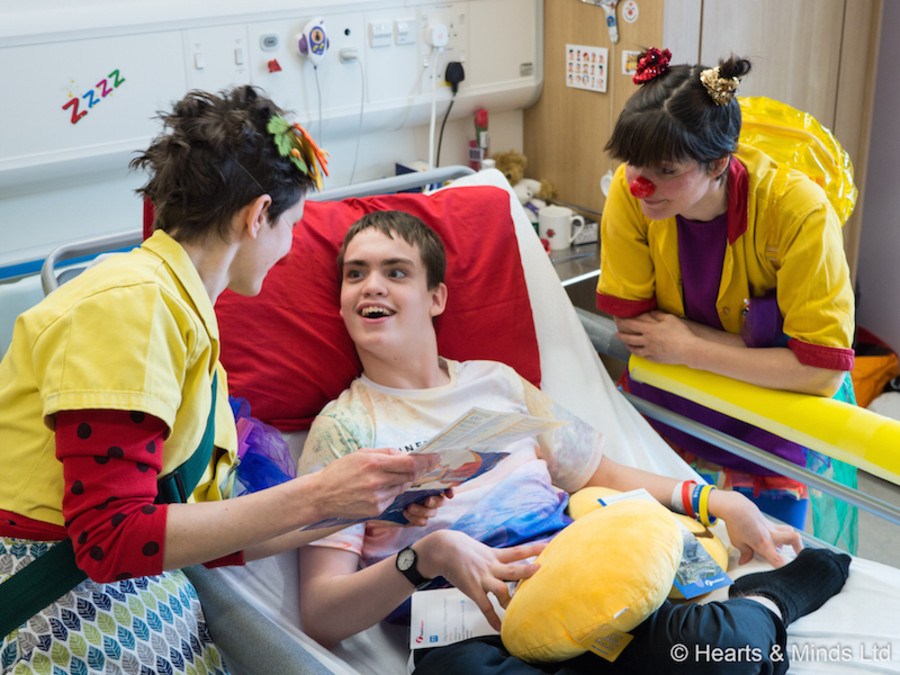 "I always thought the children in ICU would be too sick to see or enjoy the Clowndoctors, but I watch them working and I'm amazed at the responses."

Lead Nurse, Intensive care unit
Fear of pain, the unknown and focusing on anxious thoughts can make hospital stays unpleasant, but through their extensive experience our Clowndoctors can help to transform these stays.
We are proud to fund twice weekly visits by the Clowndoctors at Hearts & Minds, who help our young patients to:
overcome feelings of powerlessness, anxiety, isolation and boredom
improve their self-esteem and self-confidence
tackle communication, social and physical challenges
cope with painful, distressing or confusing treatments and procedures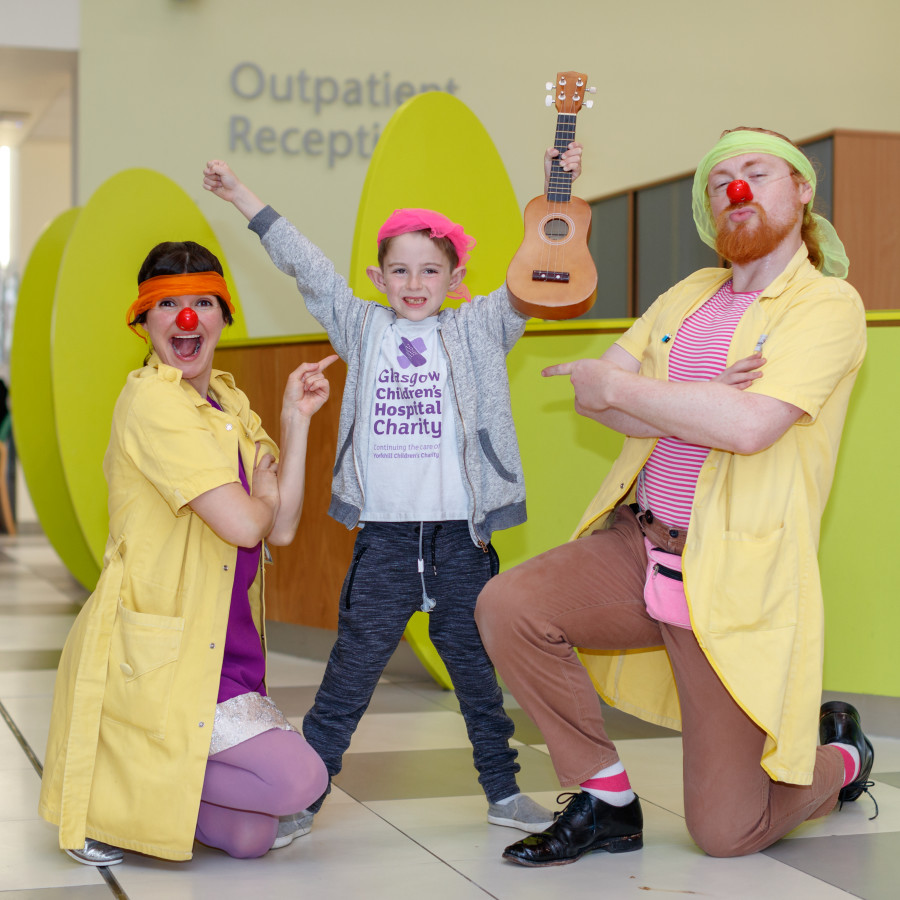 The minute he clocks eyes with them he smiles and starts to giggle, for someone who doesn't do very well meeting new faces or noise you can see how happy he is. The clowndoctors do an amazing job - massive well done to them all.
Mum of a 7 year old visited by the Clowndoctors
What £3 a month can do…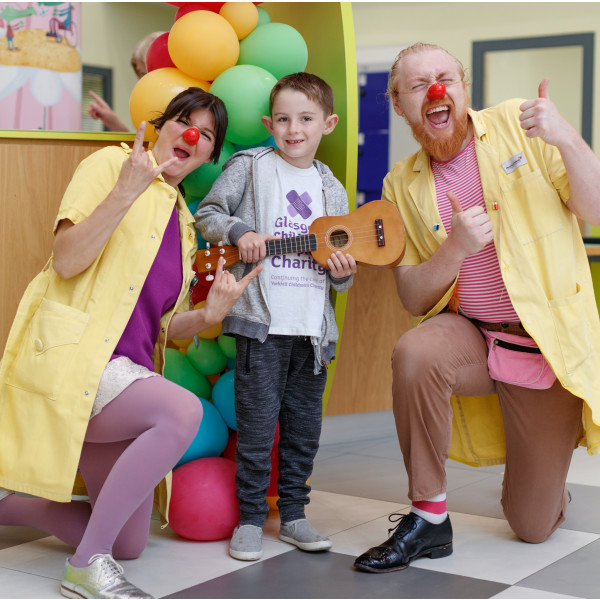 Help to Power our Play Programme
We rely on your support to make our Clowndoctor visits possible
Find out more