Delivering Milk for Tiny Babies
Glasgow Children's Hospital Charity is proud to have funded the expansion of Scotland's only Donor Milk Bank Service to care for the tiniest and most vulnerable premature babies.
We are proud to work in partnership with the NHS to deliver safe, screened donor milk to premature babies across the country who so desperately need it.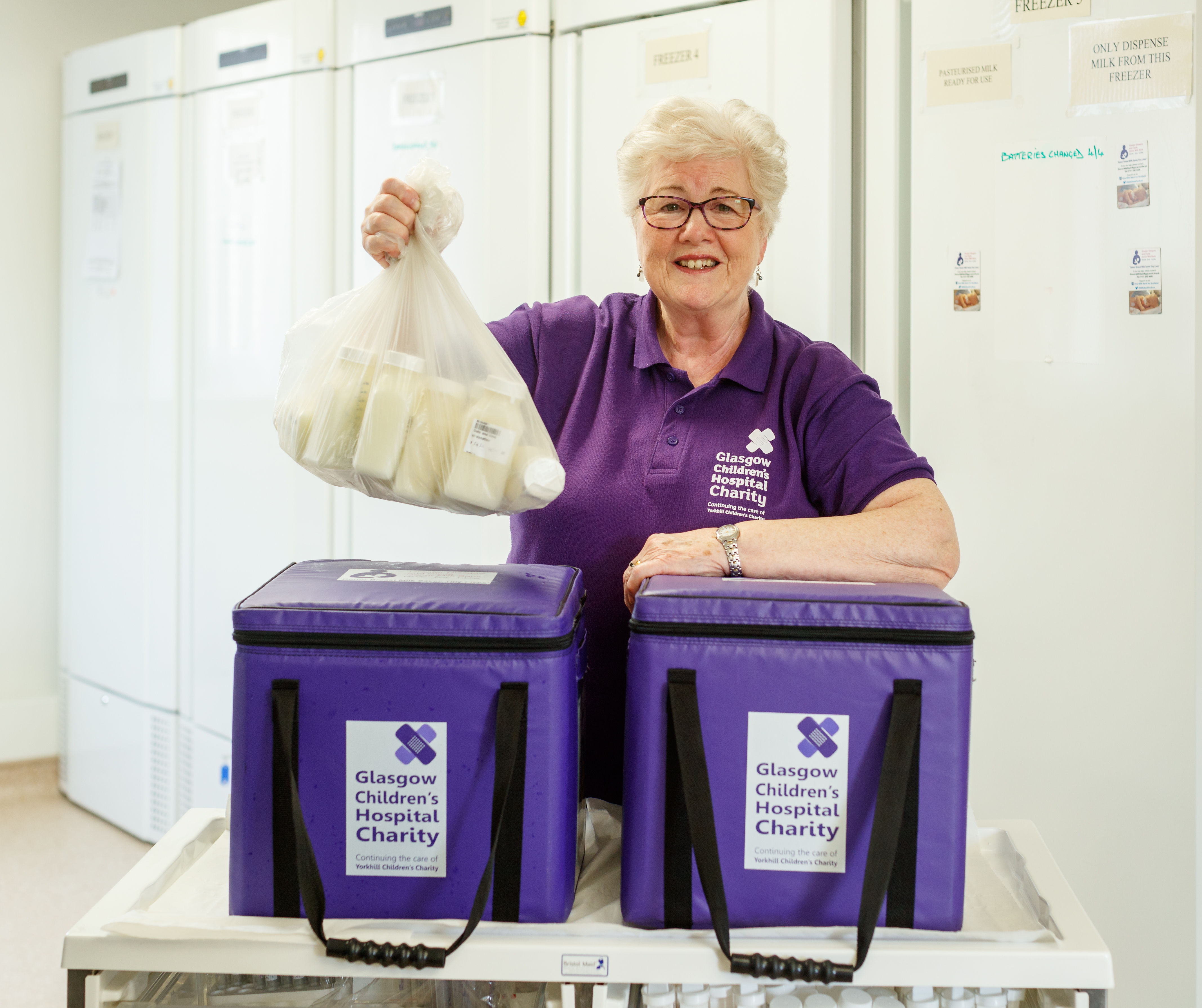 Nearly 4,000 babies are born premature in Scotland every year.
For babies who are born early, their organs and immune systems have had less time to mature, making them at greater risk of infection which can be fatal in their critical early days.
"I've got to be grateful for all the volunteers and the mothers who donate their milk, because without that Roxy wouldn't be able to feed. It has really been a blessing to have that for her."

kim, parent
Often breast milk is the only thing premature babies can tolerate. However when new mothers have had a shortened pregnancy, it is likely that their breast milk hasn't had the chance to fully develop.
When a mother's own breast milk is unavailable, donor milk is the next best option - particularly for a baby that is premature.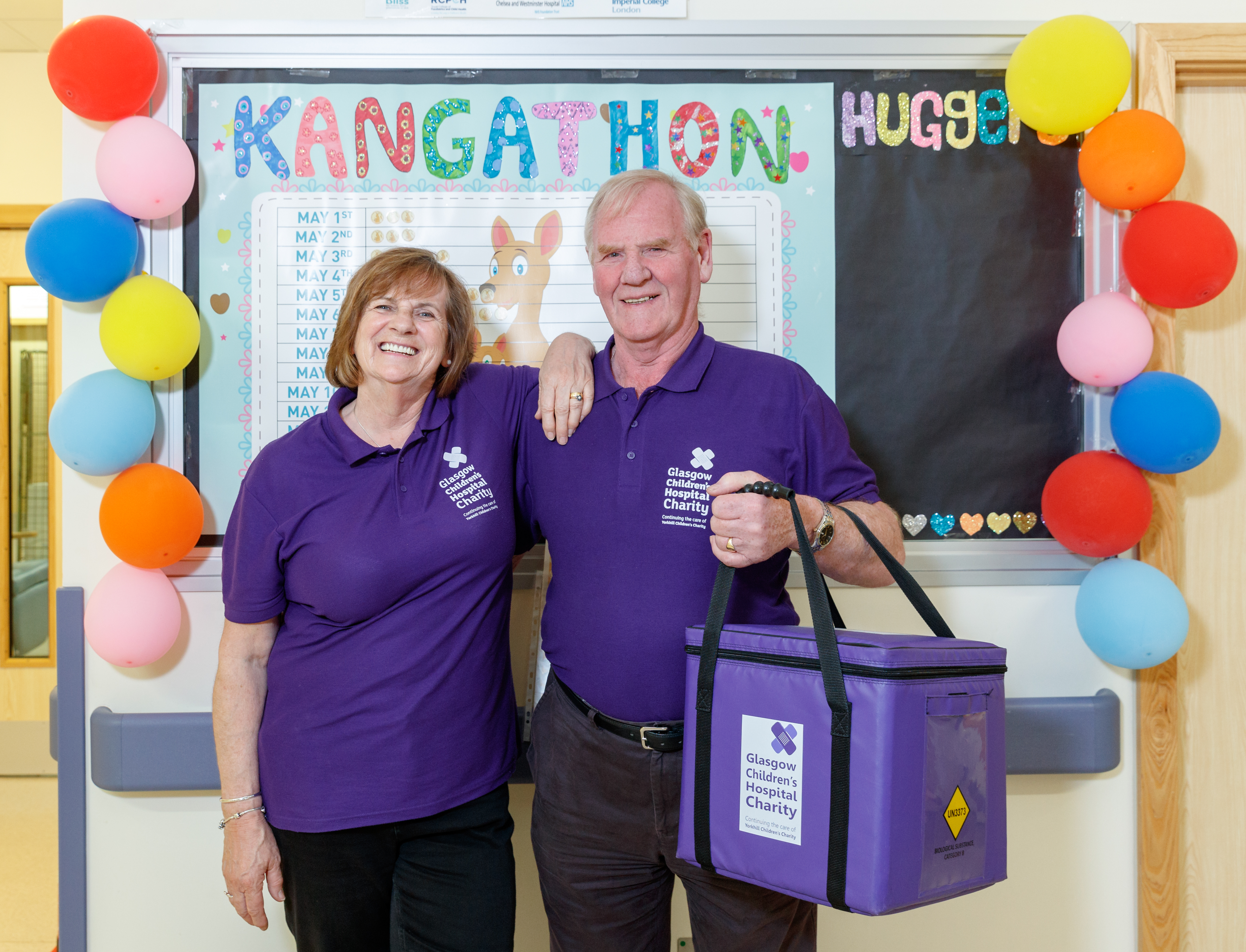 Glasgow Children's Hospital Charity's volunteer drivers travel all over Scotland collecting and delivering milk anywhere from the Borders to the Highlands, to ensure that neonatal babies have access to this life nurturing resource.
Donors express and store their milk in the appropriate temperature at home and then it is collected and delivered by our volunteer drivers to the Royal Hospital for Children for pasteurisation.
The donor milk can then be used within the hospital itself, or can be sent around the country to various hospitals, health-care centres and to mothers at home.
I've always believed in volunteering, and have helped in hospitals in the past. During the summer we had a baby on Mull and we had to take milk down to Oban. One of the parents came and met us at Oban and the donor milk went over on the ferry.
Kenny, Volunteer Driver