Team Blake Scores Big Donation
19 January 2023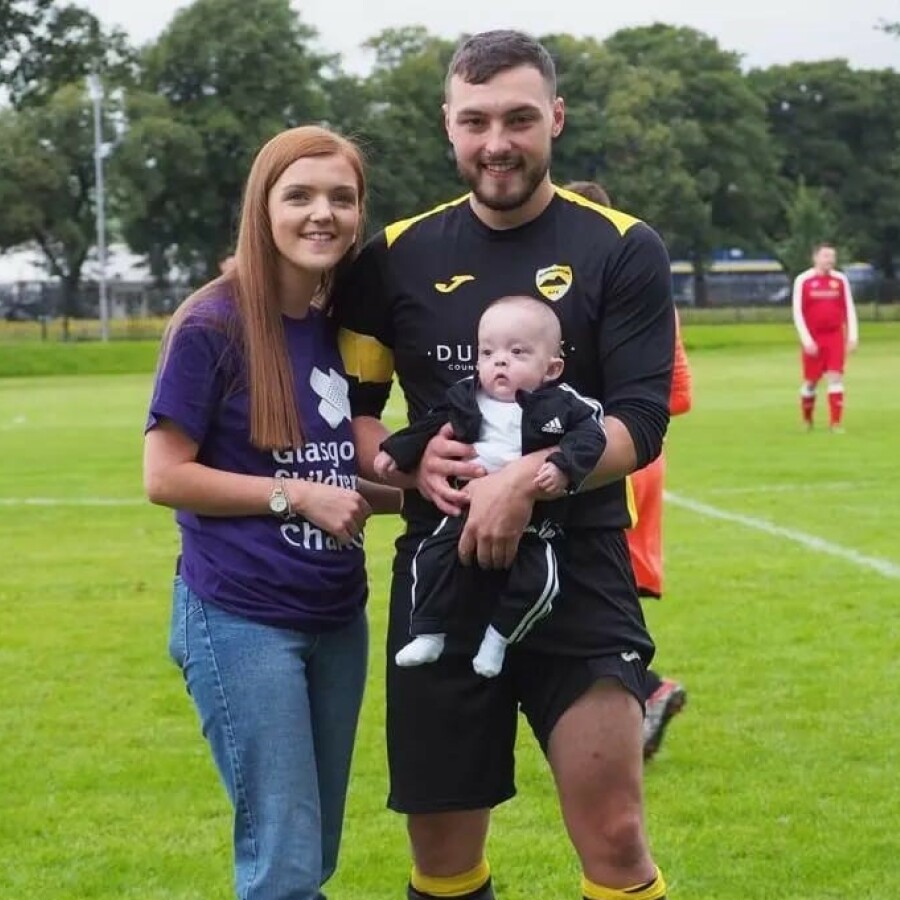 A huge thank you to hospital parents Dean and Rebecca who have raised over £4600 for us through organising a charity football game and climbing Ben Lomond.
The couple wanted to give back to the hospital staff who saved their little boy Blake after he was born 12 weeks premature.
Blake's Hospital Journey
'After many complications during my pregnancy, Blake made his dramatic entrance into the world at 28 weeks on the 26th January 2022 with the help of two amazing midwifes in the Royal Alexandra Hospital (RAH) in Paisley.'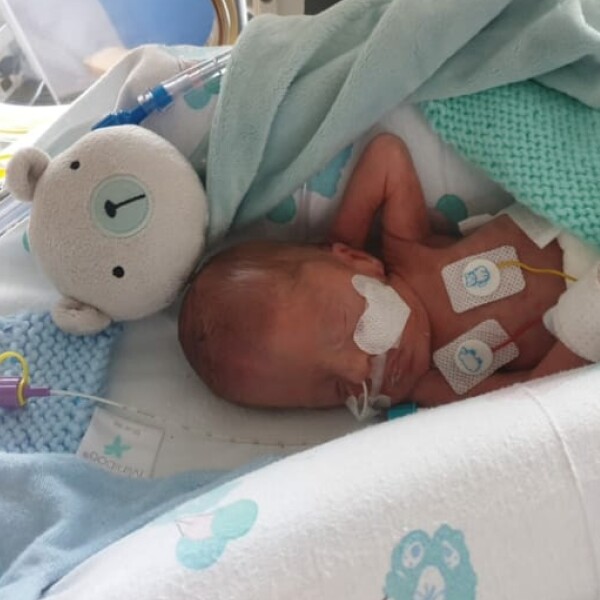 'Born 12 weeks early, Blake was very small weighing just 2 pounds 6 ounces. He was allowed to have a delayed cord clamp and then was whisked away to NICU where he spend a few days on CPAP and then onto high flow.'
'Our son spent the first precious weeks of his life within the RAH and the incredible staff didn't only look after him, but also looked after us.'

BLAKE'S PARENTS, Dean and Rebecca
Our Support
'Charity-funded projects like Little Inky Feet were such a comfort to us. We did Blake's inky feet as a surprise for his daddy as he had to be at work that day!'
'The charity also provided two miniboo comforters to alternate between Blake and myself.'
Miniboos are comforter blankets developed to help babies bond with their parents while they are separated from them in Neonatal Intensivce Care Units.
One blanket (known as a 'boo') is typically given to Mum who keeps this close to her chest, and another is kept inside the baby's incubator. The blankets are then swapped regularly between the baby and their mother to allow them to feel close to one another.
'As first time parents with a baby in NICU, this was a scary time in our lives as we just didn't know what to expect. These little touches from the Charity really helped us through a hard time.'
Getting Blake Home
'During Blake's NICU journey he got transferred to Glasgow Children's Hospital as one of the nurses had discovered he had a hernia and would require surgery at a later date.'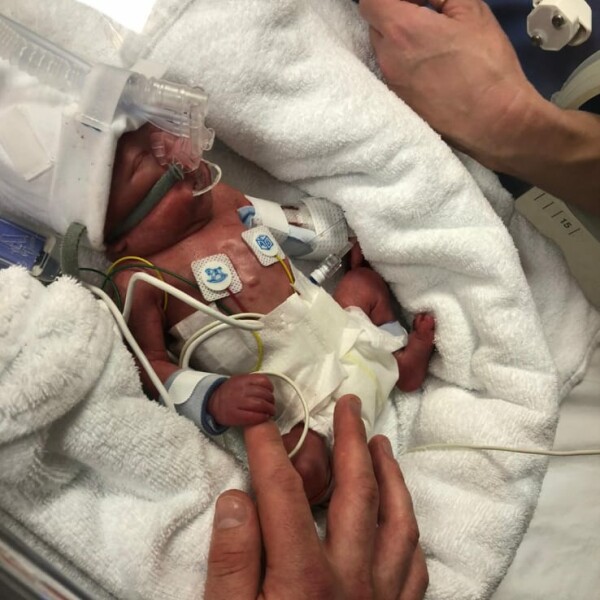 'When his surgery came around, the staff were nothing but nice and really helped us through such a daunting time as it is so hard seeing your child being taken away for surgery.
'We finally got Blake home after 8 1/2 weeks in hospital with the support of home oxygen.'
'Now, a year on, Blake is about to celebrate his first birthday and is thriving at home without his oxygen!'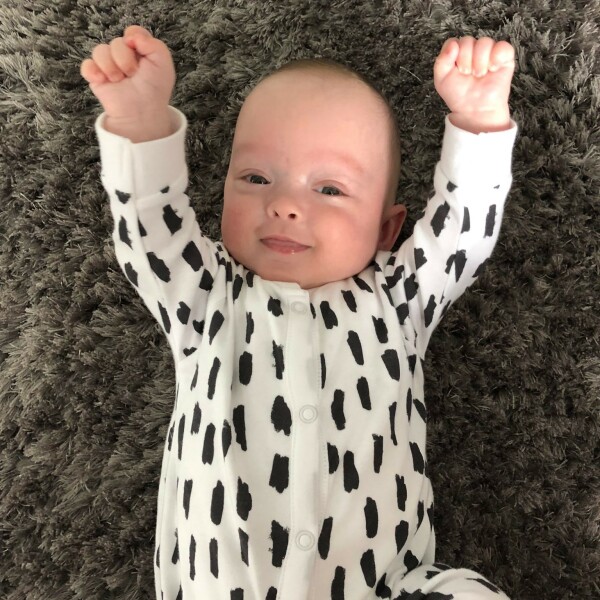 'We will be forever grateful for everything each member of staff did for us as a family and will never be able to thank you all enough.'
'After seeing all the little ones in hospital needing so much care and attention, we felt inspired to try and help in any we could. So once Blake was well enough to come home, that's exactly what we did!'

Dean and rebecca
In August 2022, Dean and Rebecca organised two fundraisers for us, the first was a charity football game and the second was a sponsored climb of Ben Lomond.
Charity Football Game
'On the 6th August, we hosted our first charity football match on Dumbarton Common.'
'At 10am, over 30 players turned up for what was a superb day of football and fundraising, with lots of supporters cheering on from the sidelines.'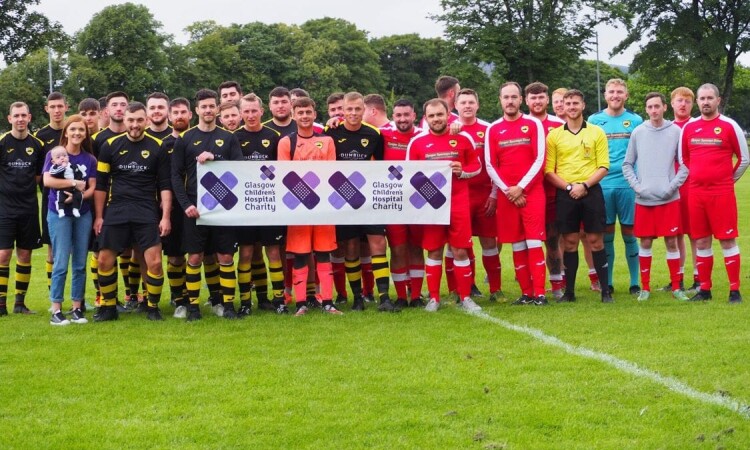 'Thank you to Walters of Clydebank Ltd for the very kind donation for the fantastic looking trophy and a big shout out to Dumbarton A.F.C for allowing us to use their strips and match balls.'
'It was such a success, we're already planning the next charity game for 2023!'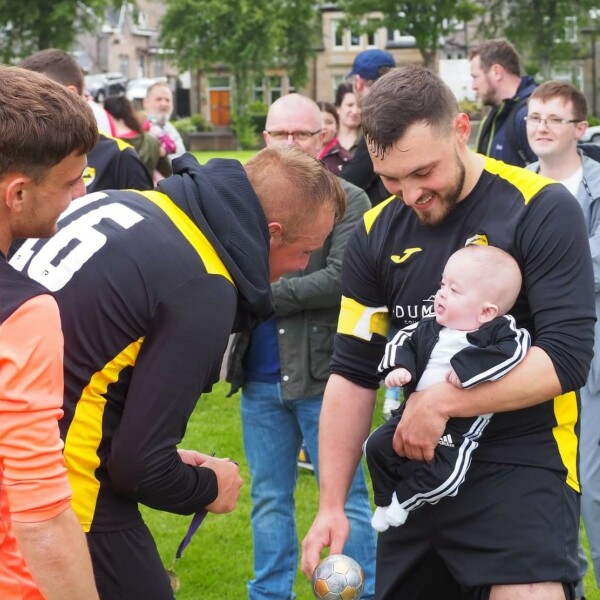 Ben Lomond Climb
For the second part of their fundraiser, Dean and Rebecca completed a sponsored climb of Ben Lomond with their family on the 20th August 2022.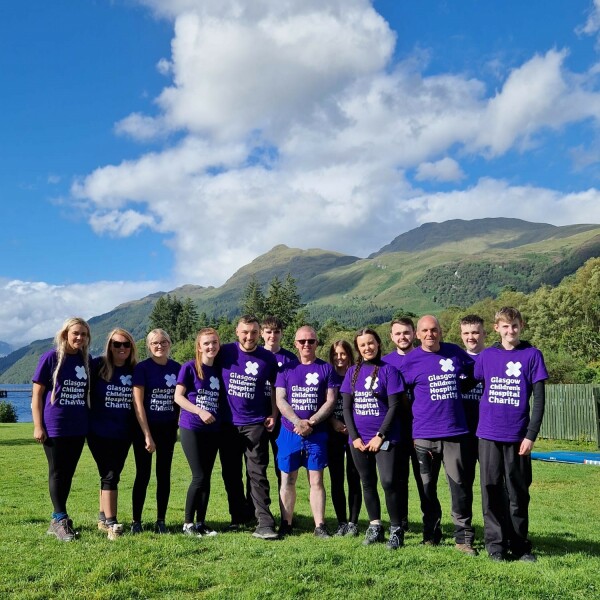 'It was an amazing effort from everyone involved, and we all made it up and down in one piece. The long climb was all worth it for some amazing views at the top - we definitely take for granted just how beautiful bonny Scotland is!'
Final Total
After both of their fundraisers and lots of donations from family and friends, Dean and Rebecca managed to raise a phemomenal £4606.53 for the charity!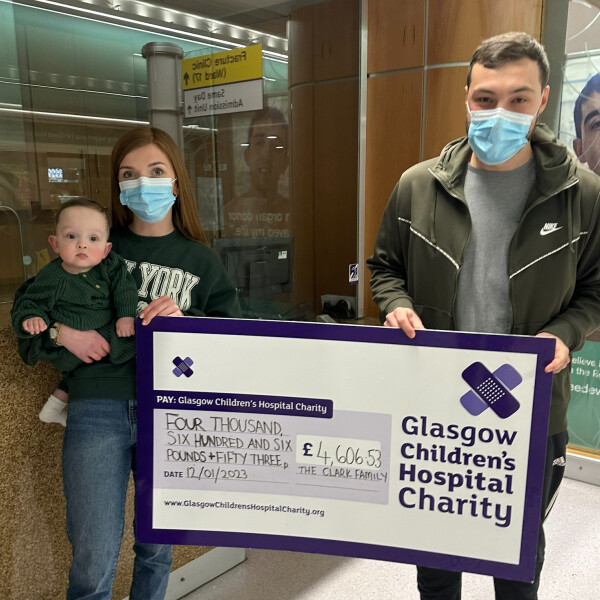 'Thank you to Glasgow Children's Hospital Charity and to all of the incredible nurses and doctors for supporting our family through such a difficult time and for saving our little miracle boy.'
'Thank you to Glasgow Children's Hospital Charity and to all of the incredible nurses and doctors for supporting our family through such a difficult time and for saving our little miracle boy.'

'A big thank you to Chivas Brothers Dumbarton who matched a donation of £500 and donated their own £500.'
'It has been a seriously hard year for myself and Rebecca, but seeing Blake develop and becoming bigger and stronger with his own little character has made it all worth while.'