Helping families to bond in NICU
19 April 2021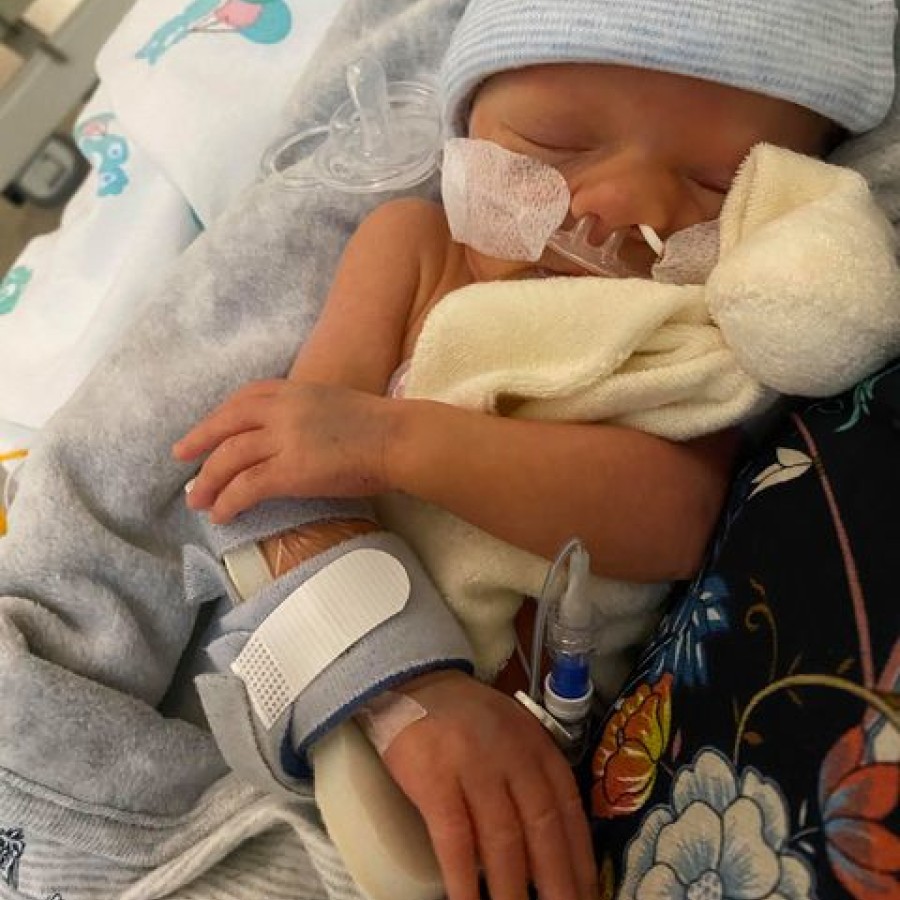 A baby's sense of smell is one of the first to develop after birth. For a baby inside an incubator in a Neonatal Intensive Care Unit, developing this initial bond with Mum and close family members can be especially challenging. Hear how our charity-funded Miniboo comforter blankets can help.
What are Miniboos and how do they help?
We are proud to have funded the Miniboo project across all three of Glasgow's Neonatal Units in 2017, and they continue to support families today.
Miniboos are comforter blankets developed to help babies bond with their parents while they are separated from them in Neonatal Intensivce Care Units.
One blanket (known as a 'boo') is typically given to Mum who keeps this close to her chest, and another is kept inside the baby's incubator. The blankets are then swapped regularly between the baby and their mother to allow them to feel close to one another.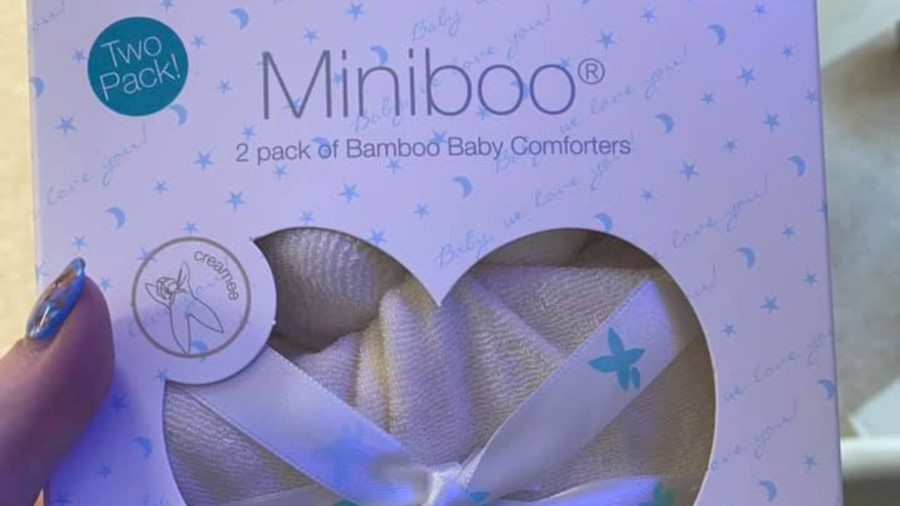 The project was funded to help Neonatal staff to:
aid bonding and attachment for families
support families who find themselves separated from their babies while in NICU by decreasing levels of stress for the baby and family
support Mums with their lactation and progression to breastfeeding
Brodie's Miniboo Story
Hear from Mum, Leona on the incredible impact of our charity-funded Miniboo project during her son Brodie's neonatal journey:
"The Miniboo comforter let me get some sleep at night while Brodie was in NICU. I could smell Brodie and he could smell me. He still sleeps with his 'Boo' today!
"We've been those parents sitting by a bedside in the Neonatal Unit for 12+ hours a day. There are endless touch and go moments. Machines are breathing for your child. All you want to do is give them a cuddle but you can't. No parent should ever witness a NICU but, in this case, it saved Brodie's life."
"Brodie was a preemie and has VACTERL Association. This affects his back, bottom, heart, trachea-oesophageal fistula (TOF), Oesophageal Atresia (OA), and causes continuous kidney and bladder issues. He has had 5 surgeries so far, and many still to come. We are regular visitors to the children's hospital, so know all too well the incredible work the charity does to support families.
"Skin-to-skin bonding is so important when you're not able to spend 24/7 with your new baby due to illness, surgeries, and other care needs.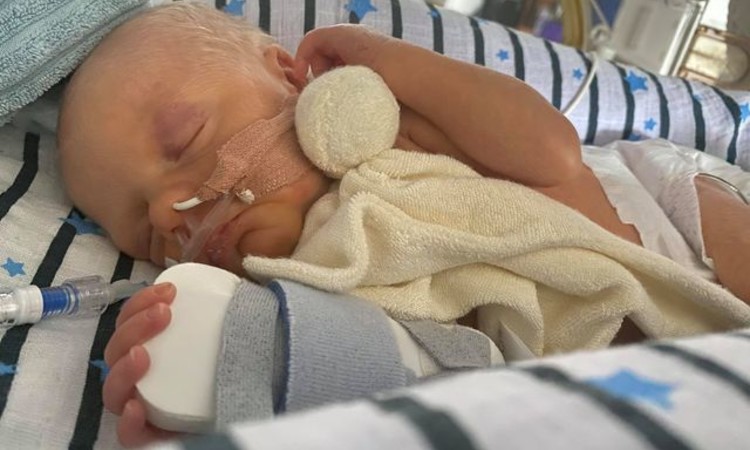 "Attachment is crucial, and I think the Miniboos were definitely a huge part of our bonding progress. Whenever Brodie and I were apart, we each had our own "Boo" to hold and smell so that we could always feel like we were together. We then swapped them every day so the smell was always fresh.
"This may seem like such a small thing. I can assure you though, as a Mum who has been through the heartbreaking months of being apart from your newborn baby, these Miniboos mean the world."