Walking for Holly and Jamie
18 January 2023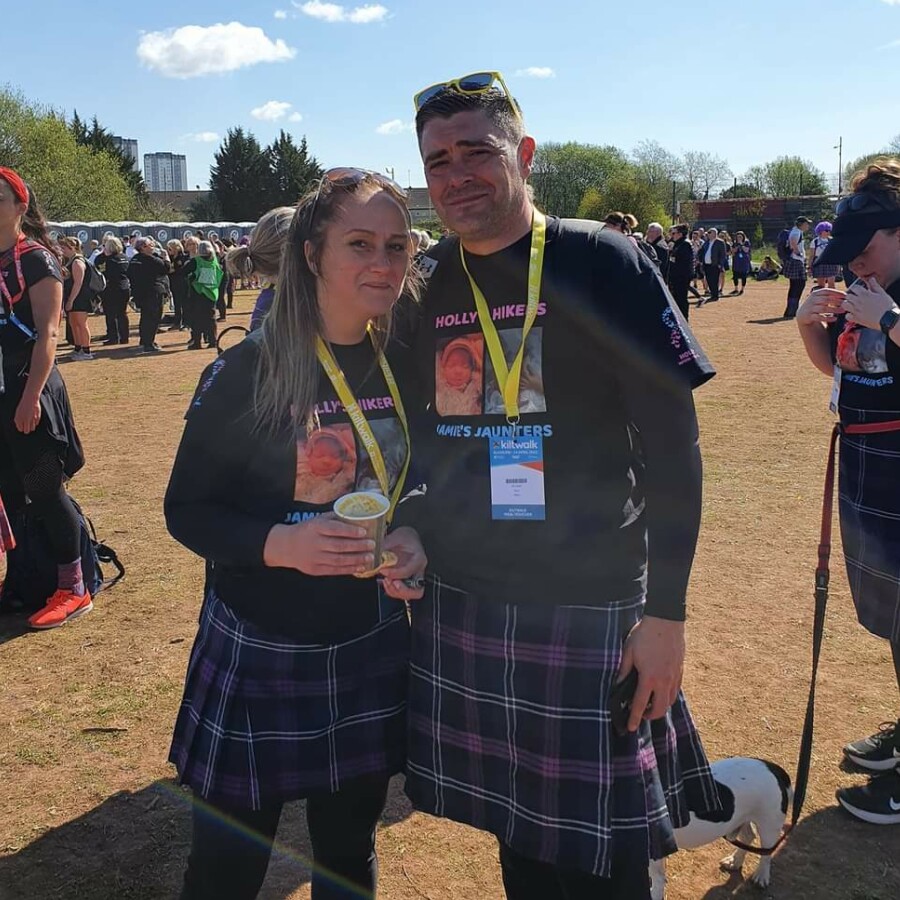 This year's Kiltwalk will be Sally and Gary's sixth time walking for Glasgow Children's Hospital Charity in memory of their special babies, Jamie and Holly.
'My partner Gary and I spent a lot of time in the neonatal unit in Glasgow as all five of our children were born premature.'
'Hannah (now aged 22) was born at 24 weeks, Evan (now aged 13) was born at 36 weeks, and Jackson (now aged 10) was born at 30 weeks.'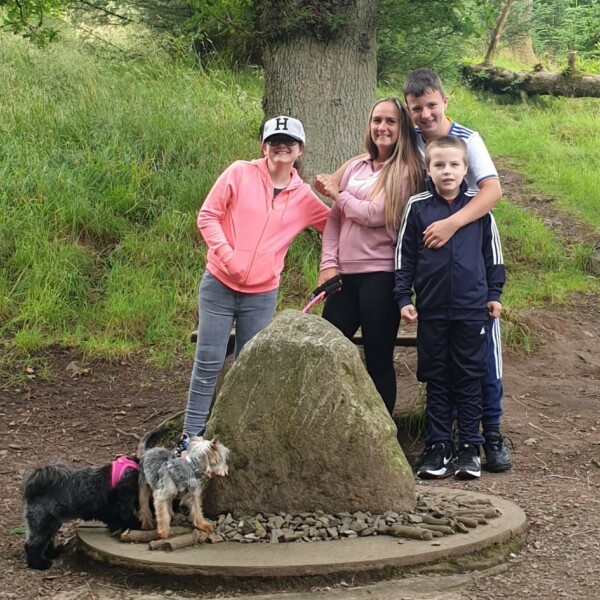 'On the 18th November 2010, we sadly lost our baby Holly due to complications of prematurity.'
'On 22nd March 2021, I gave birth to Jamie. Unfortunately, he was also very premature weighing just 1lb 7oz.'
'He battled bravely for 7 weeks but sadly passed away on the 9th May 2021.'

'After losing Holly (left) in the same way, it was awful to have to experience this tragedy again with Jamie (right). We are utterly devastated but still so very grateful for the care and compassion we received in Glasgow's Neonatal Unit.'

Sally Mcbride
Since losing Holly and Jamie, Sally and Gary have remained committed to raising funds to help other families struggling in similar situations.
'Every year, our family now walks the Kiltwalk in both Holly and Jamie's memory as Holly's Hikers/Jamie's Jaunters.'

In 2022, Holly's Hikers/Jamie's Jaunters managed to raise a total of £10,409 for the Neonatal Unit in Glasgow after the Edrington Group double matched the team's Kiltwalk funds.

'I just wanted to mention my fitness and well-being group Born To Be Alive as without this amazing team I'm not sure if I could have faced the world yet. Last year, some of our team walked with us, and others created their own pit stop complete with DJ, music, drinks and snacks. Many of the team sponsored us and shared out story. This group is based in Knightswood and is run by Eilidh Jones. They have helped us so much!'

Sally mcbride
Our support for Bereaved Families
Glasgow Children's Hospital Charity are committed to supporting parents like Sally and Gary facing the immeasurable pain of losing a child.
When the unimaginable happens and a child passes away, memory-making can become a very treasured part of their family's journey.
One way we do this is by providing memory boxes from their child's time in hospital and creating a cast of their baby's hands and feet - items which Sally now describes as 'treasured memories'.
For Sally and her family, supporting Glasgow Children's Hospital Charity is very important:
'The charity is amazing. Even though we suffered terrible loss, we were looked after. The staff on the unit were so kind and caring. They do wonderful work and save so many tiny babies. The work they do is so amazing, it actually inspired me to work for the NHS myself so I am currently studying at Glasgow Caledonian University to become a paramedic.'

Sally mcbride
Be a Kiltwalk Hero
Take on the Mighty Stride, the Big Stroll or the Wee Wander on April 30th and raise money to help support families like Sally's when they need it most.
General entry fees have been reduced to just £20 for the 23-mile Stride and 14-mile Stroll, while it's just £12.50 for adults and £6.50 for children for the three-mile Wander.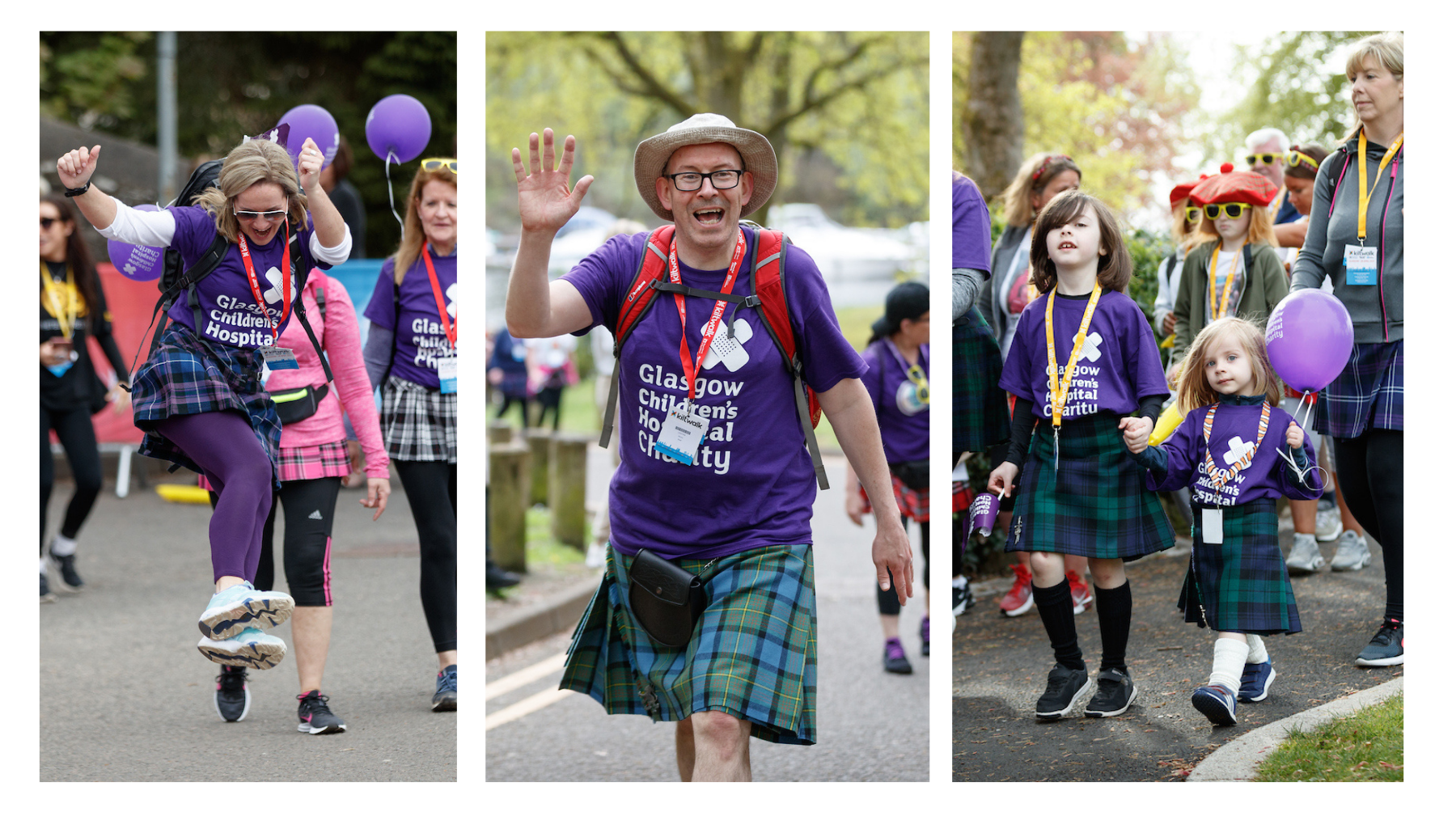 That's not all though, as anyone walking for Glasgow Children's Hospital Charity can use our special 50% off codes to sign up - that's just a tenner for adults and even less for the little ones!
If you're not interested in the discount then click here to sign up directly through Kiltwalk's JustGiving page. Otherwise, follow the link below, pop in your details and we'll be in touch!