Financial Help for Families
11 January 2023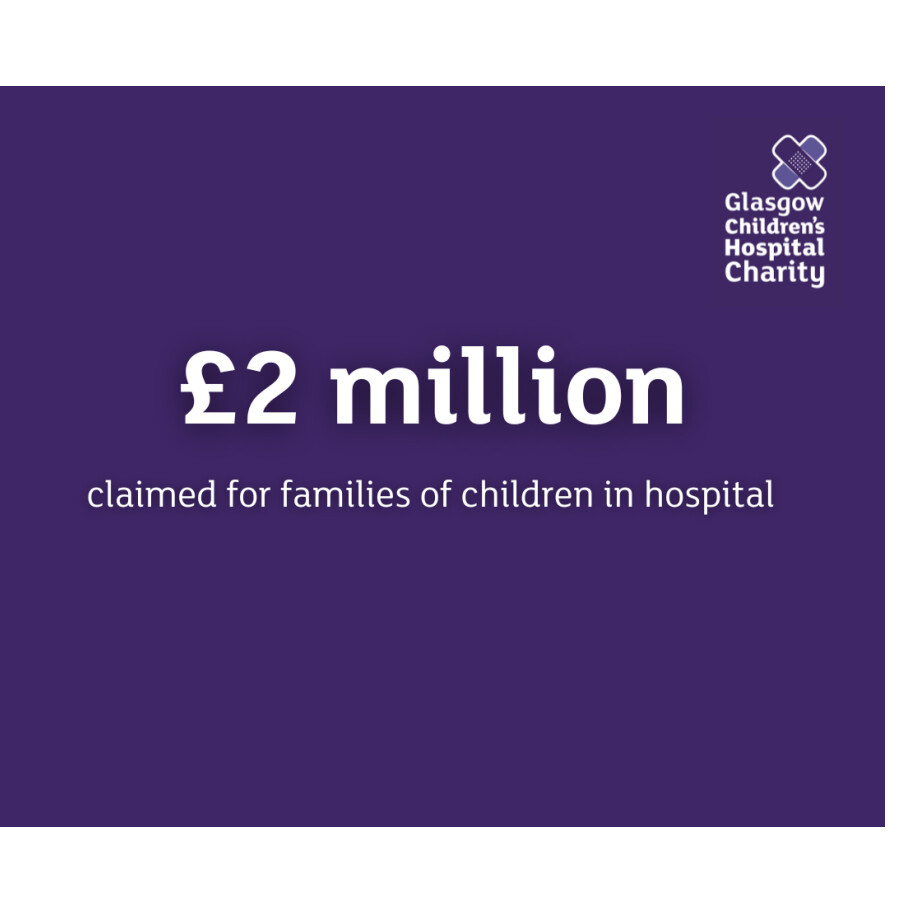 The Charity-funded Financial Inclusion Service at the Royal Hospital for Children reported a huge increase in money recovered for families amid the cost of living crisis.
The service recouped £2million for families with children in hospital in 2022 – equalling the 2021 total with another three months still to report.
After recent rises in fuel, energy and food prices, last year's average total recovered for families was around £800,000 per quarter, a 60% increase from £500,000 per quarter in the previous financial year.
66 new families turned to the Financial Inclusion service from July to September and 55% of those are in poverty, a 10% increase compared to figures for April-June.
Funded by Glasgow Children's Hospital Charity and delivered by MoneyMatters, the service helps hospital families recover money via benefits, grants and discounts to which they are entitled, but do not currently receive.
Claire* used the service when her son was in the hospital's mental health ward for six months.
With the help of her advocate, she has recovered over £23,000 per annum, along with non-financial aid such as making the family's home and garden a safer environment for her son and help with transportation to and from school.
"I was so consumed with my son I was struggling," Claire admitted. "Then with the realisation I wasn't paying my bills properly, I didn't know how I was going to cope.
"Sometimes I looked at my bank account and wondered: 'How will I get to the hospital today?'
"It was the mental health team who mentioned going to the Family Information Centre and I spoke to them. They then got in touch with Glasgow Children's Hospital Charity and MoneyMatters to use the Financial Inclusion service. I was assigned my advocate and from then on, my life changed.
"They helped me back on my feet and have been so supportive. They helped me realise I was getting nothing I was entitled to, went through every single form with me and phoned everyone that needed to be phoned.
"I'm in a better place and I'm more confident. Everything they have done for me has been so important. Even now, I know I can still rely on them and I'm so grateful to the charity for providing this service."
Kirsten Watson, CEO of Glasgow Children's Hospital Charity, said: "These stark figures and Claire's moving story show the impact of the cost of living crisis on our hospital families.
"It's heart-breaking to think a parent might have to consider the cost of petrol or food before deciding to visit their child in hospital, but that is the reality for some of our most vulnerable families.

Kirsten Watson, Glasgow CHildren's Hospital Charity CEO
"By funding the hospital's Financial Inclusion service, we're ensuring fewer families are having to make that choice."