NICU JOURNEYS: Millie the Miracle
17 November 2022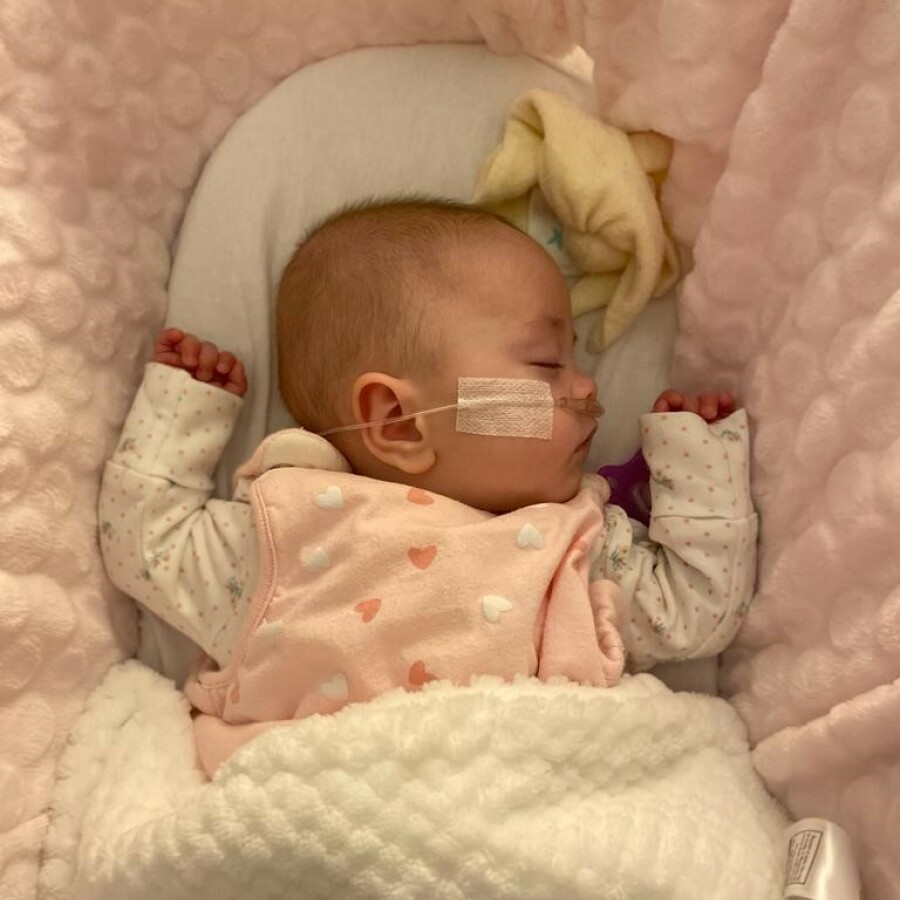 Every year, almost 2,000 tiny and vulnerable babies are cared for in Glasgow's neonatal units at the Royal Hospital for Children, Princess Royal Maternity Hospital and the Royal Alexandra Hospital. Babies just like Millie. Hear her remarkable story from Mum, Steph.
'Our journey with Glasgow Children's Hospital began in October 2021 when I had my daughter delivered via emergency section due to severe ill maternal health caused by Covid.'
'Our daughter had to be delivered at 26 weeks as I was only producing enough oxygen to keep our baby alive and not myself. I was put into a medically induced coma and I didn't get to meet our daughter Millie until 5 days after she was born.'

Millie's mum, steph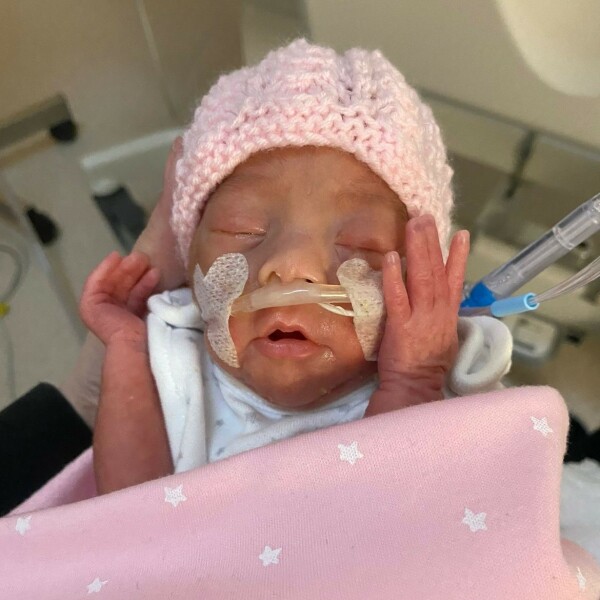 'Thankfully for the charity funded project vCreate, I was able to see pictures and videos of her which did help massively.'
vCreate is a video-messaging service we fund in the neonatal units at the Royal Hospital for Children, the Princess Royal Maternity and Royal Alexandra Hospitals To give families some reassurance around their little one's Intensive Care admission when they can't be there in person.
'I became obsessed checking my emails to see if I had any new pictures or videos, when you are being sent these things it's like a little weight lifted off your shoulders that you know everything is OK.'
'A video was always my favourite so I could properly get my wee fix of her until I got to be by her side. The nurses sure know how to tug at your heart strings with their video skills!'
'NICU life is the hardest rollercoaster I've ever been on in my life, and without the support of the amazing nurses I don't know how I'd of coped. They aren't only looking after our babies, they are looking after us as parents as well, and quite a lot of them wiped away my tears on several occasions.'

Millie's mum, Steph
'I have to give a special mention to Sarah Warren. Sarah was the first nurse to look after our girl, and the first nurse I met when I finally got to meet Millie.'
'Instantly she made me feel so at ease, she has such a calming nature and she instantly just made me feel at ease, I knew our girl was in the safest hands.'
'Millie spent 11 weeks in NICU before we were able to take her home. We didn't manage to get her home for Christmas last year, so this December is super special for us!'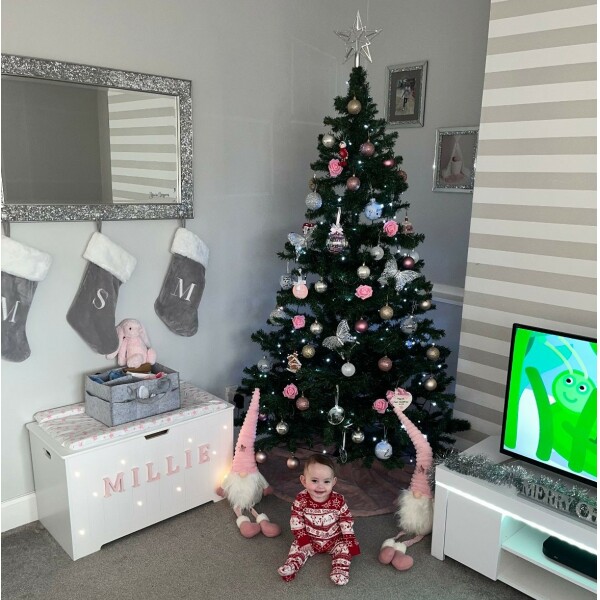 'Prematurity awareness is so important to us because it's something we never really knew about until we were flung in the deep end, and now we know so much.'
'I think it's something everyone should know about and know how serious having a premature baby is, because you never know when it could be you or someone you love going through this life.'
Steph and Millie recently helped raise funds for Glasgow Children's Hospital Charity by taking part in our Sponsored Walk in September. You couldn't miss Millie's Pom-Pom hat!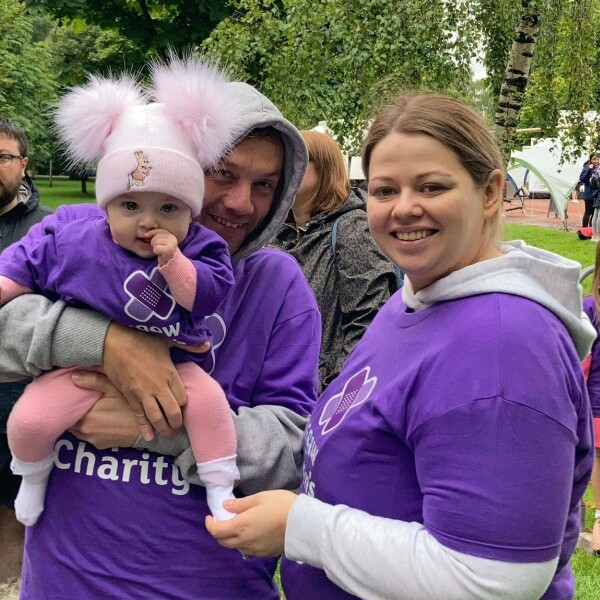 'To any parents going through it all just now, my best advice would be treasure every moment. We wish the time in NICU away desperate to have our babies home, but time passes so quickly and they change in the blink of an eye. So soak up every single moment.'

Millie's mum, steph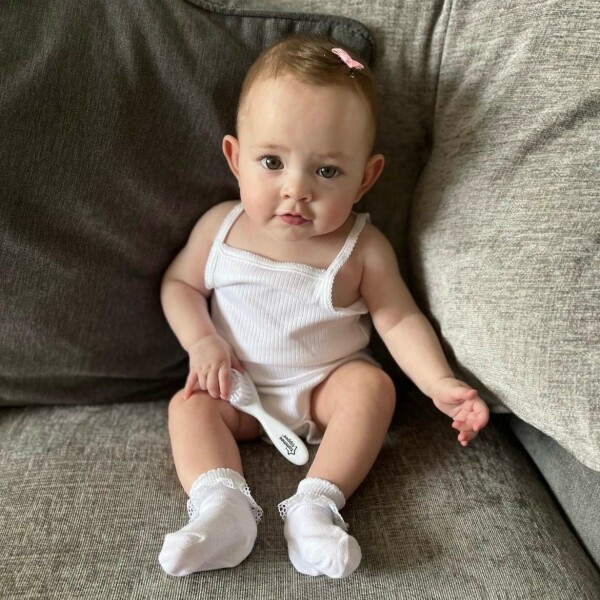 'A lot of people think the journey is over once you have your baby home, and it's just not that simple. It's a long road ahead for most! Millie has chronic lung disease and we have lots of hospital appointments and check ups just to make sure she's continuing to do well, she truly is our little Millie the Miracle.'