Thank Ewe! Hospital family raise thousands through sheep dog trials
26 August 2022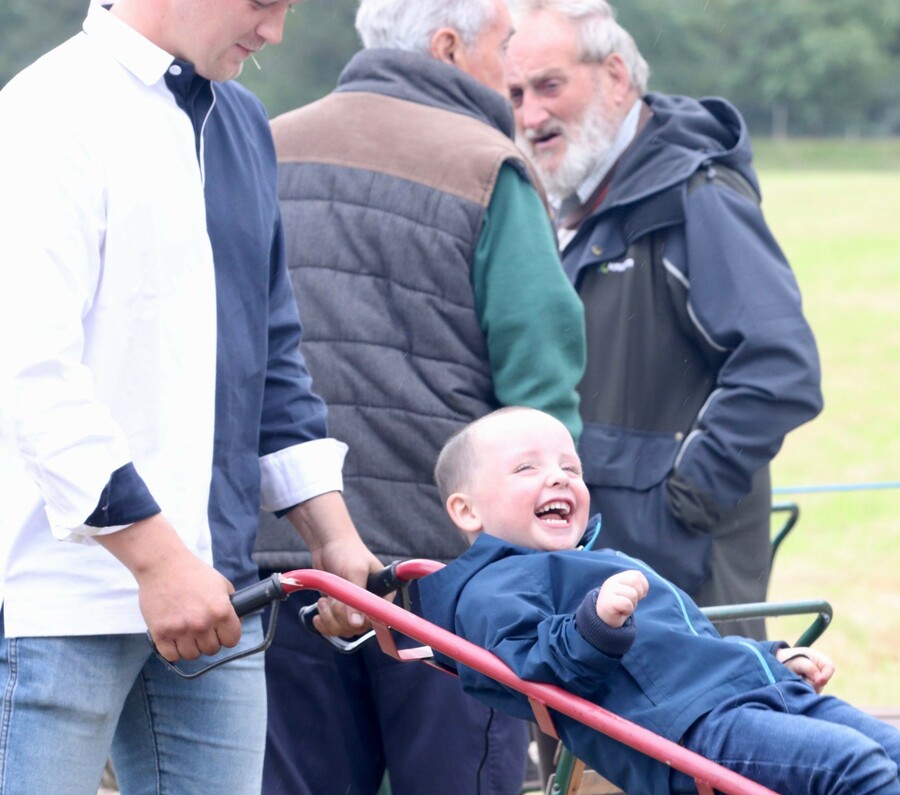 Thank you to hospital mum Becca and her warrior son Callum for fundraising an incredible £17,100 for the charity!
Three-year-old Callum and his family managed to raise the huge amount through their recent sheepdog trials which included a massive raffle and an auction.
Callum's Hospital Journey
'It still doesn't feel real what happened to our little boy. To me, it sounds like a story I would read in a magazine.'
'Callum is three now but became unwell when he was two. We had all been working on the farm with sheep then 48 hours later he started to feel unwell with what we thought was a stomach bug.'
'It became progressively worse so we took him to our GP who then got him admitted to our local hospital and we were there for two nights before being transferred to Glasgow.'
'Callum had contracted Ecoli which had then led onto a condition called HUS (Hemolytic Uremic Syndrome).'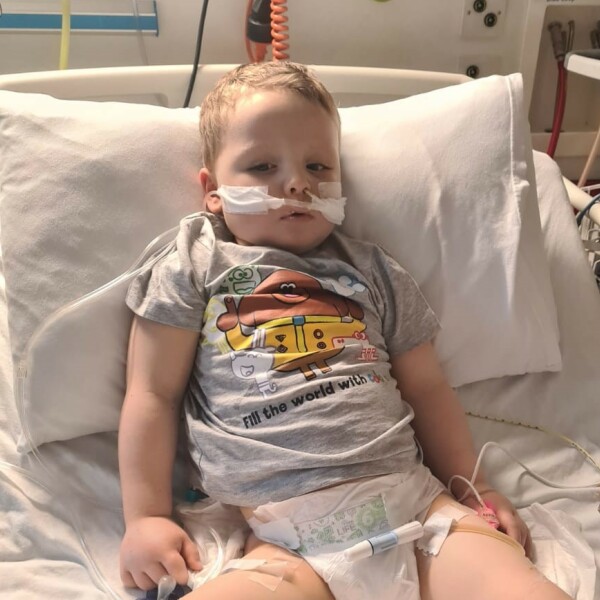 'HUS affects your red blood cells by making them clot and then burst. This affected his kidneys first which then caused him to go into kidney failure and require dialysis. He had two failed operations trying to get the dialysis catheters to work and on the third time it was eventually successful.'
'I will never forget going to theatre to see him after the third operation. There was a crowd of doctors and nurses outside his recovery room on standby as everyone thought he would need to go to ITU (Intensive Therapy Unit) after this. I am a nurse so the site of all those people put me into major panic.'
'Callum then started dialysis but a few days later he had a major stroke and was paralysed down the right hand side of his body and couldn't speak.'
'After his stroke, we spent weeks in the hospital for rehab. In total we were there for ten weeks. All the staff who cared for us were incredible. The hospital is an amazing place, but our experiences there also showed us what a horribly sad place it can be for some.'
'We were lucky Callum regained his speech and is now running about back on the farm with his Dad!'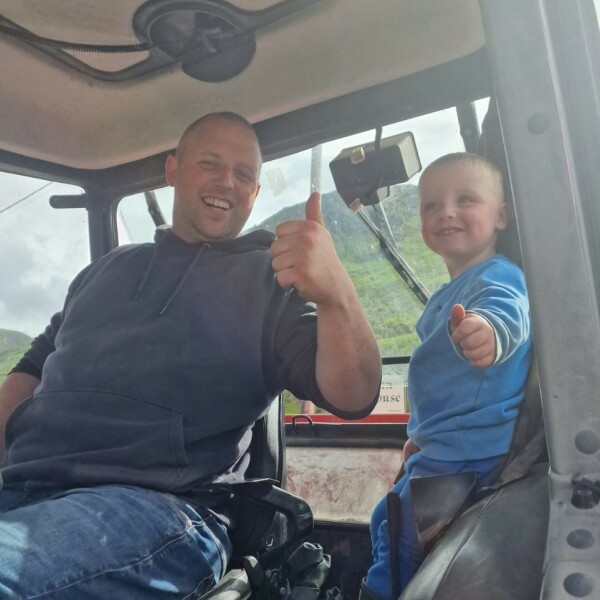 Support
'Both our families were a great support and we felt supported by a wide range of people in particular the farming community with people we didn't even know getting in touch.'
'Callum loved going to the charity funded MediCinema. He loved it so much that it was the first journey he made walking independently!'
'He went to watch paw patrol the movie twice and was laughing and shouting out in excitement which was so heart warming to watch.'
'We wanted to fundraise to give something back to the hospital. The play team were brilliant and gave Callum so much of their time and toys.'
'They would even take him for a short spell so I could have a break. He especially loved helping them decorate the Christmas trees.'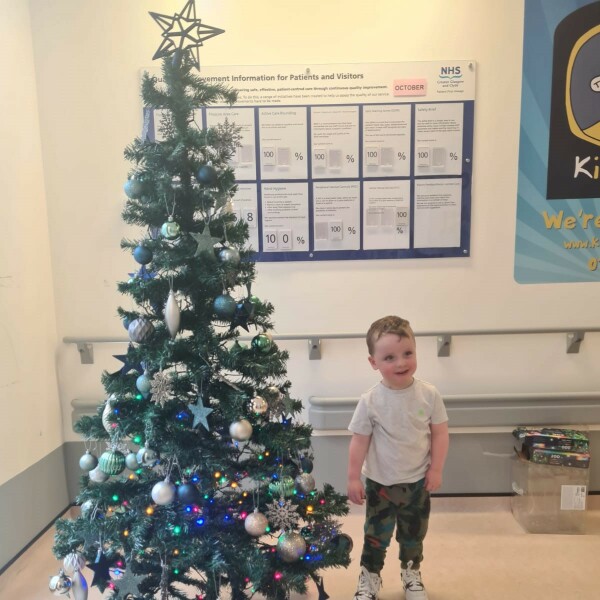 'We also hope the money helps families who are in similar situations to the one we were in.'
Thank you so much to Becca, Callum and to everyone who donated!