'Warrior Boy' Harry
23 June 2022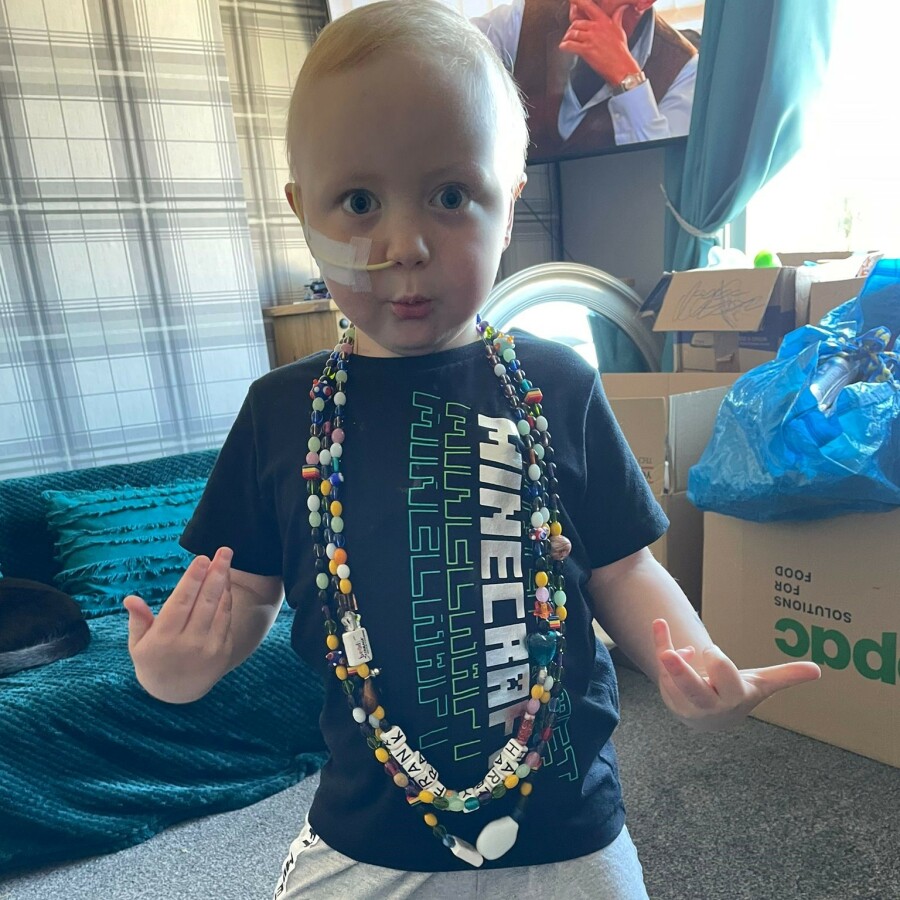 We spoke to Mum Elaine about her 'Warrior Boy' Harry and his incredible hospital journey.
Harry has Multi System Langerhans Cell Histiocytosis, a very rare condition affecting around 50 children a year. Over the last 16 months, Harry has been receiving chemotherapy treatment under the care of the Schiehallion Team at the children's hospital. Despite his health problems, Harry has remained 'an absolute warrior of a boy'.
Day One Nerves
"Harry received his diagnosis just after his fourth birthday. He was soon admitted for his first chemotherapy treatment and Hickman line to be fitted and I remember us both being very scared. We had never dealt with anything like this before and our family had no idea how to answer Harry's many questions. Thankfully, the hospital team were there to help from day one.
"From the second we got Harry's diagnosis we were inundated with support from the hospital."

Mum Elaine
All the services have been amazing for Harry, but the charity-funded play team has been particularly helpful whenever he had to undergo certain procedures. On his first day in hospital, members of the play team came along to chat to Harry and gave him his very own 'chemo duck', who became a great comfort during his 16-month-long treatment!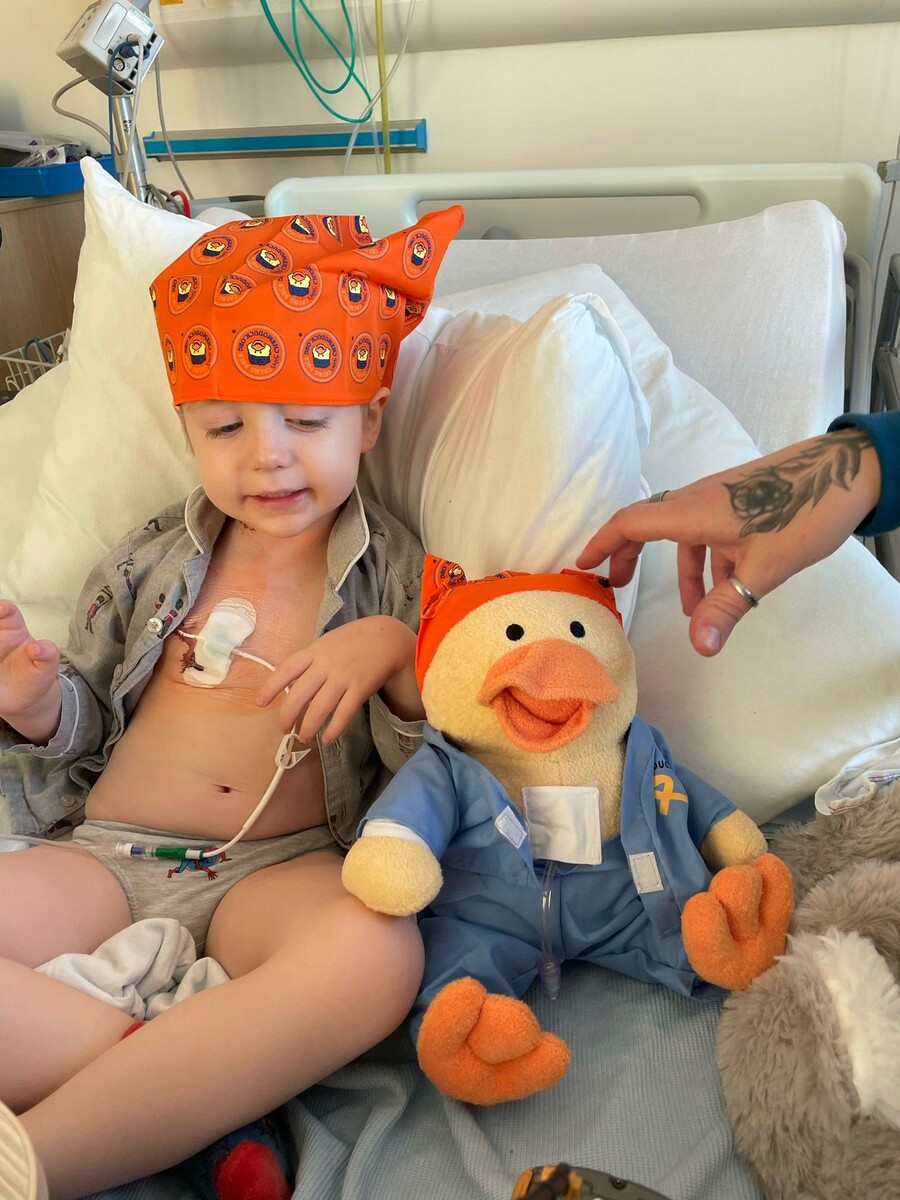 At the beginning of his hospital journey, Harry struggled with a huge phobia of needles. To help combat these fears, Harry was able to visit our Teddy Hospital. At the Teddy Hospital, children become more familiar with their condition by examining and treating their teddies using real and toy medical equipment through structured play with our Play Specialists.
By giving children the chance to learn and explore through play, our Teddy Hospital helps to reduce anxiety and worry surrounding hospital visits. These visits were transformative for Harry as it helped him to feel less anxious going into treatments.
"It's strange looking back on it all now and just how much he's changed!"

Mum Elaine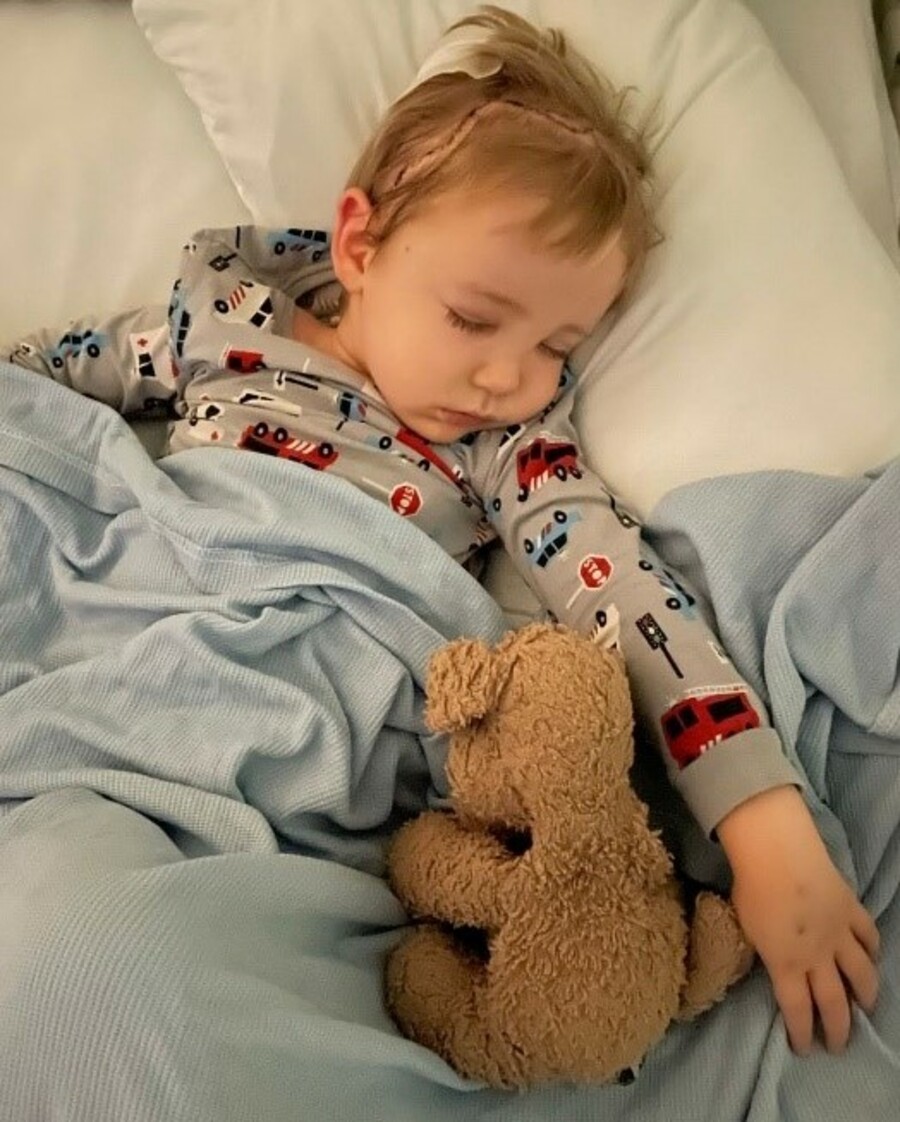 Nurse Julie
"The very first time Harry came into the ward, it was a screaming match to even get near his dressing. Over time, thanks to the patience and empathy of the nurses and doctors taking care of Harry, hospital visits became much easier."
Elaine tells us that Harry has a favourite nurse on the ward called Julie.
"Julie's trusting relationship with Harry has made a huge difference throughout his treatment. Her hard work and care for him has made such a difference to his journey and we will be forever grateful. Every chemo visit is always met with "will Julie be there!?"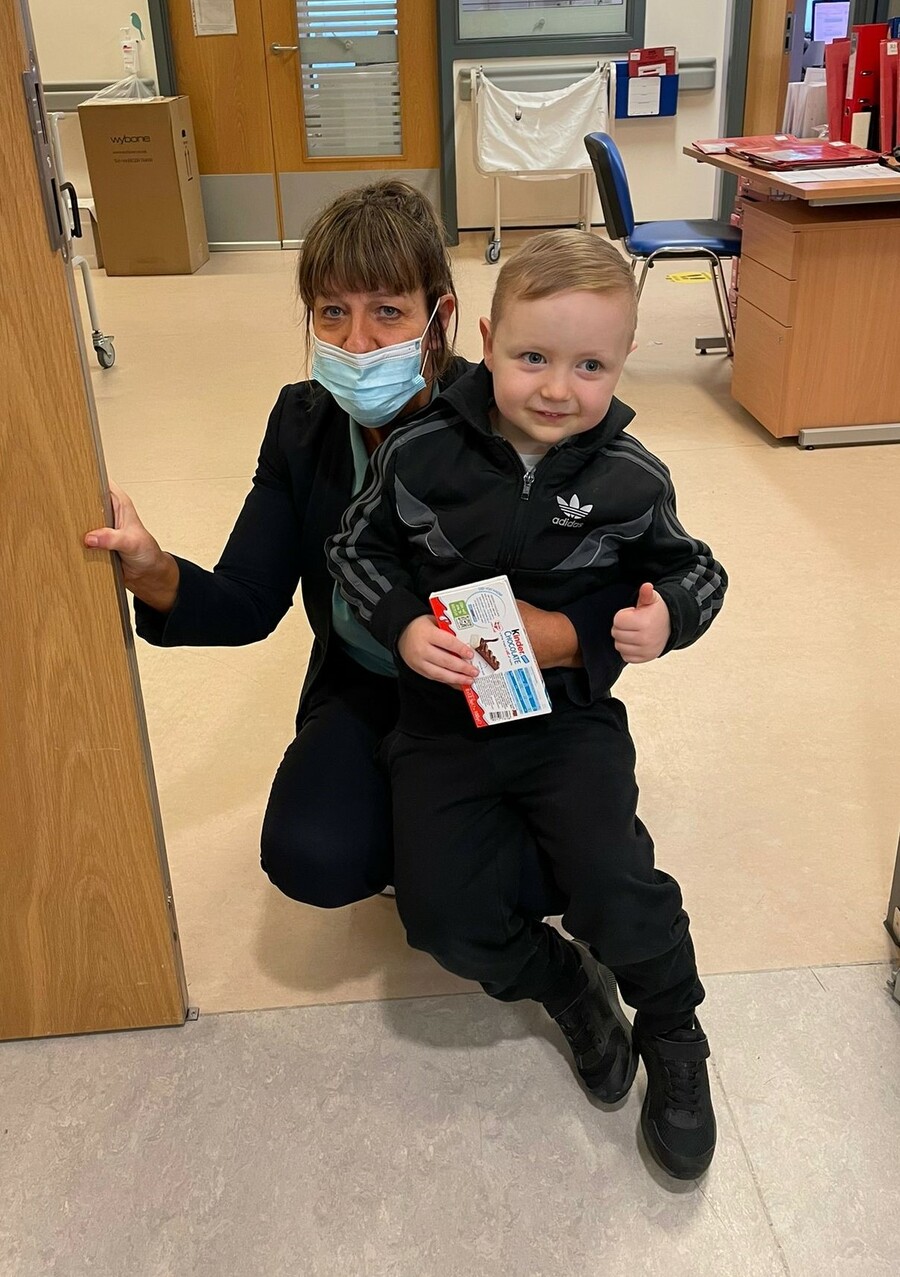 "Harry is an absolute wee star, his wee face brightens up all our days. It's been a pleasure to care for him and his lovely family."

Nurse Julie Aikman
Final Scans
"Despite being admitted with Covid recently, Harry got over it fairly quickly, and is doing really well now. He had his final scans a month or so ago and Dr Murphy has finally given us the all clear after 16 months of chemotherapy!"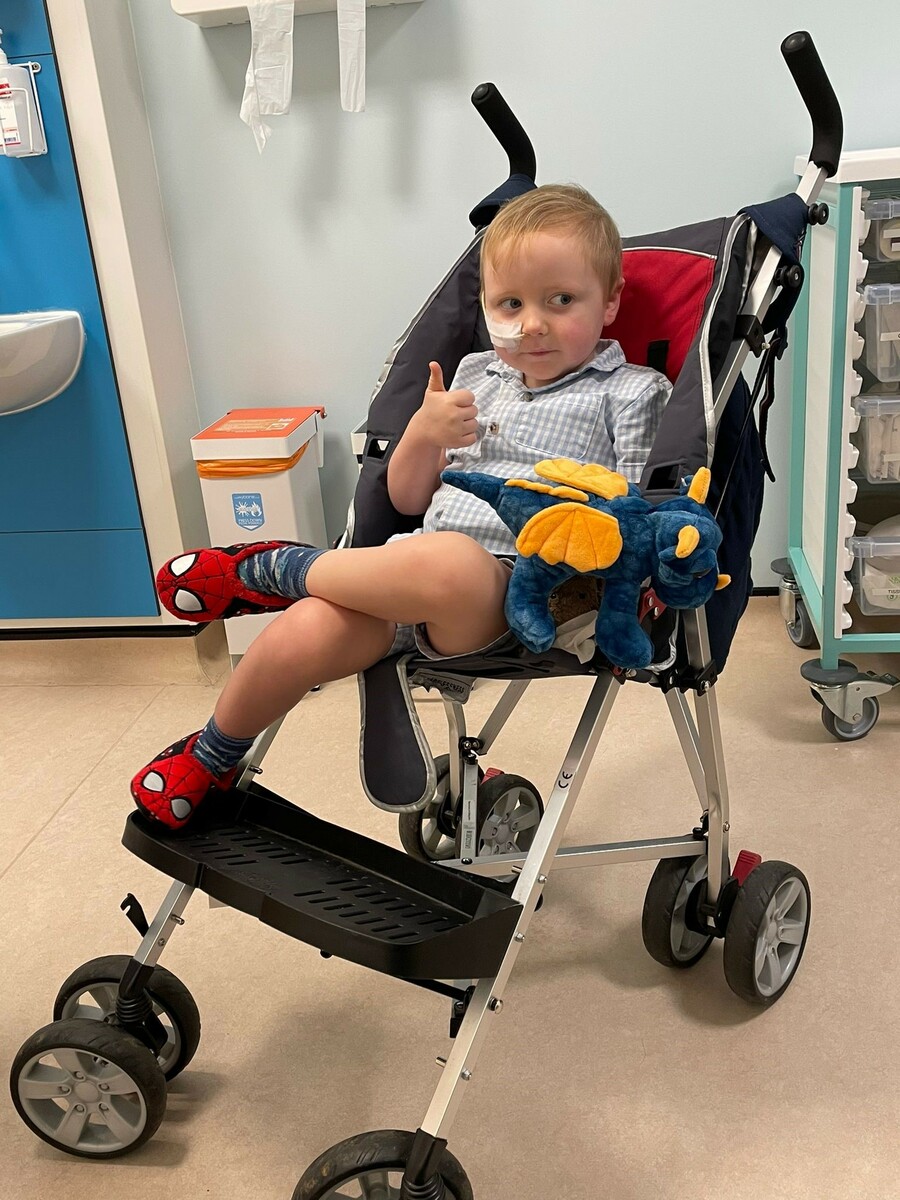 Support children like Harry in Schiehallion
Every year, more than 100 children will be treated in the Schiehallion ward for cancer and blood disorders. Your donations can help to ensure that they receive the best possible care during their darkest days.