Charity Partnership: Glasgow Warriors Launch New Jersey
24 September 2021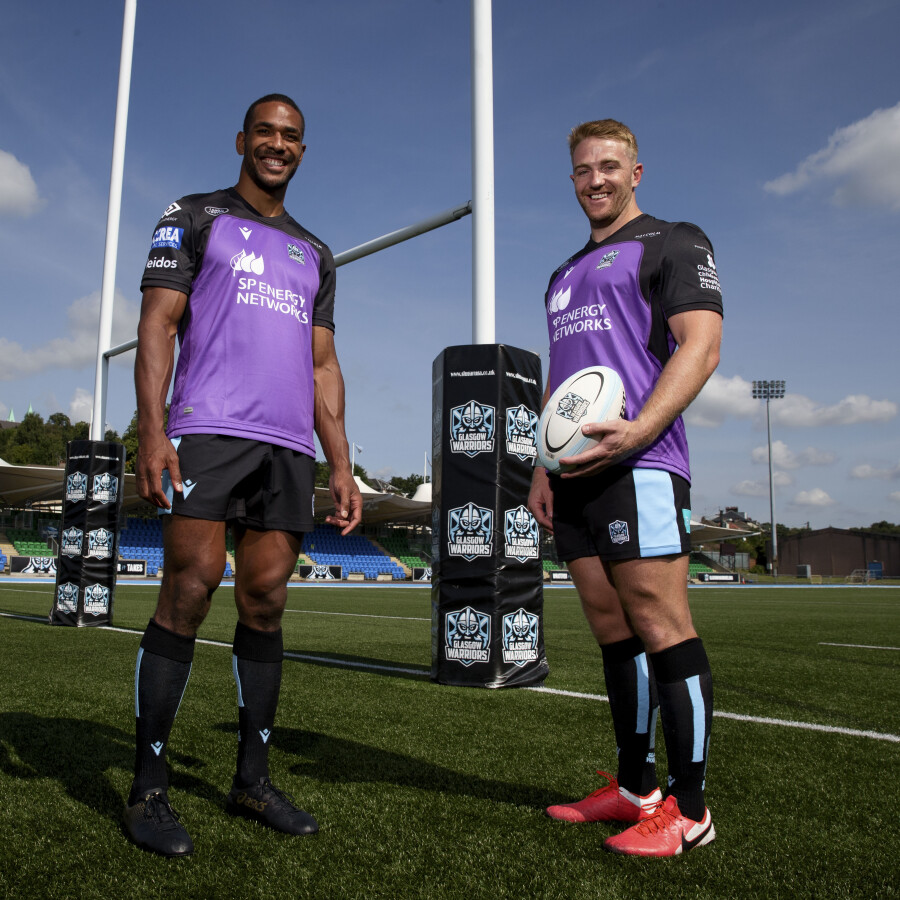 The new jersey will see players show their support for Glasgow Children's Hospital before each match at Scotstoun, with the club proudly supporting its Official Charity Partner since 2018.
Supporters will soon be able to purchase the new training jersey from the Scottish Rugby Store on Queen Street and online. Every purchaser will also have the option to donate to Glasgow Children's Hospital Charity through a donation link.
Glasgow Warriors centre/wing Kyle Steyn was full of praise for the initiative and the work of the club's Official Charity Partner, saying: "All the boys absolutely love being able to support Glasgow Children's Hospital Charity.
"When you think about the organisation as a whole, they're just incredible – the strength that some of the children have in the face of their own personal battles is inspirational, backed up by families who are devoted to helping their kids."

kyle steyn, glasgow warriors player
"The staff and the workforce there are so visibly passionate about their jobs and helping the kids in their care, and it's a privilege for us as a club to be involved with them as an organisation.
"It was incredibly disappointing to not be able to be able to get along to visit them over Christmas last year for obvious reasons, so it's awesome to be able to wear the purple jersey this season for our warm-ups.
"Whatever tiny bit we can do to support the charity is our privilege. The players and everyone at the club are really looking forward to working closely with the Charity over the rest of this season, and this jersey helps us to raise awareness of all the fantastic work they do."
William McGowan, Head of Partnerships & Events at Glasgow Children's Hospital Charity added: "Glasgow Warriors players and fans have shown such generous support over the years, doing whatever it takes to raise vital funds for our young patients, families, and our NHS heroes at Glasgow's Royal Hospital for Children.
"We are delighted to see their wonderful support continue with this exciting kit launch, which will help to raise awareness of a cause so close to the hearts of many players and fans."

william mcgowan - head of partnerships & fundraising