Riley designs our Festive Hospital Heroes Christmas card
5 October 2021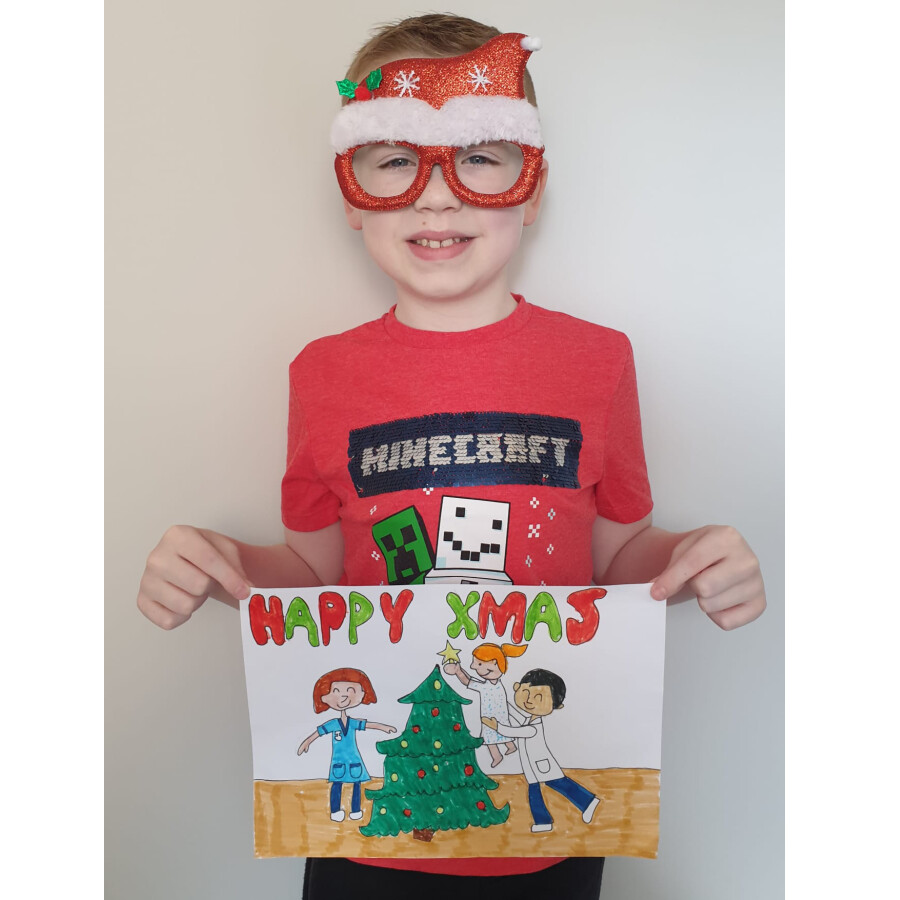 Our 2021 Christmas Card has been designed by 10-year-old Riley. Hear about his incredible journey from Mum, Louise:
If the last eighteen months have taught us all anything, it is that nothing can prepare you for life's uncertainties and the sacrifices involved. Sadly, families of seriously ill children like mine, know that feeling all too well. I can say for certain, that your generosity will mean the world to families in hospital this Christmas.
Riley's Recovery
This year, while we watched the uncertain world whizz by during a pandemic, my husband and I sat by the bedside of our son Riley, every day for five months awaiting good news. In that time, Riley went through nine life-changing operations and spent a month in Intensive Care.

His recovery relied on a team of doctors, nurses, physios, occupational therapists, The Play Team - you name it. I want you to know that by supporting Glasgow Children's Hospital Charity, you were a vital part of that team too and I'll never be able to find the words to thank you.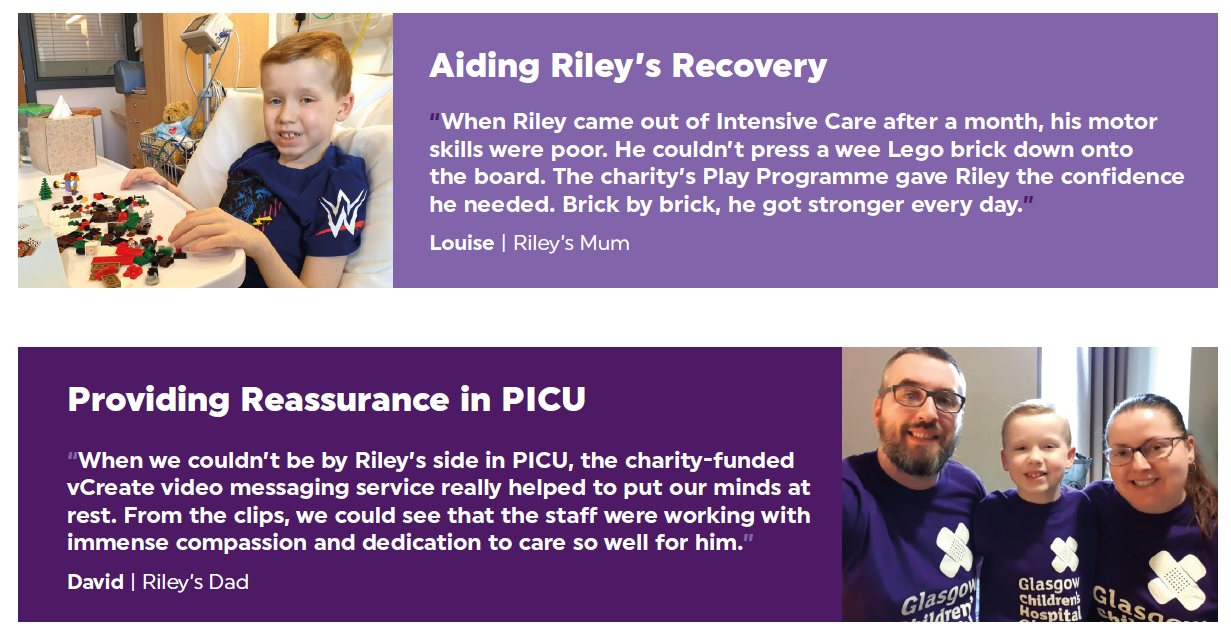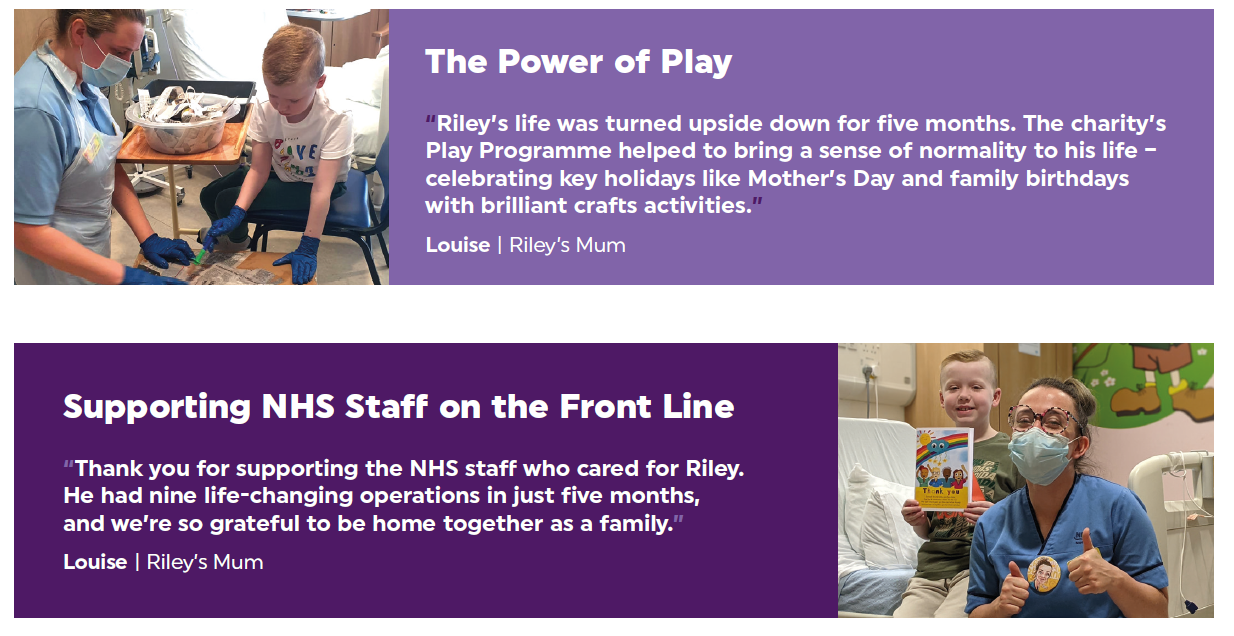 Your kindness helped our son navigate through the most uncertain time in his life and recover more quickly through the charity-funded Play Programme.
Riley really enjoyed designing this year's Christmas card, named 'Festive Hospital Heroes', which celebrates the incredible people who cared for him throughout his journey and all of the health care workers who will be spending this Christmas looking after others.

Thank you for supporting families like mine in hospital this Christmas, and for bringing us hope during our most difficult days.

Louise | Riley's Mum