Lights, Camera, Action - MediCinema Reopens!
22 June 2021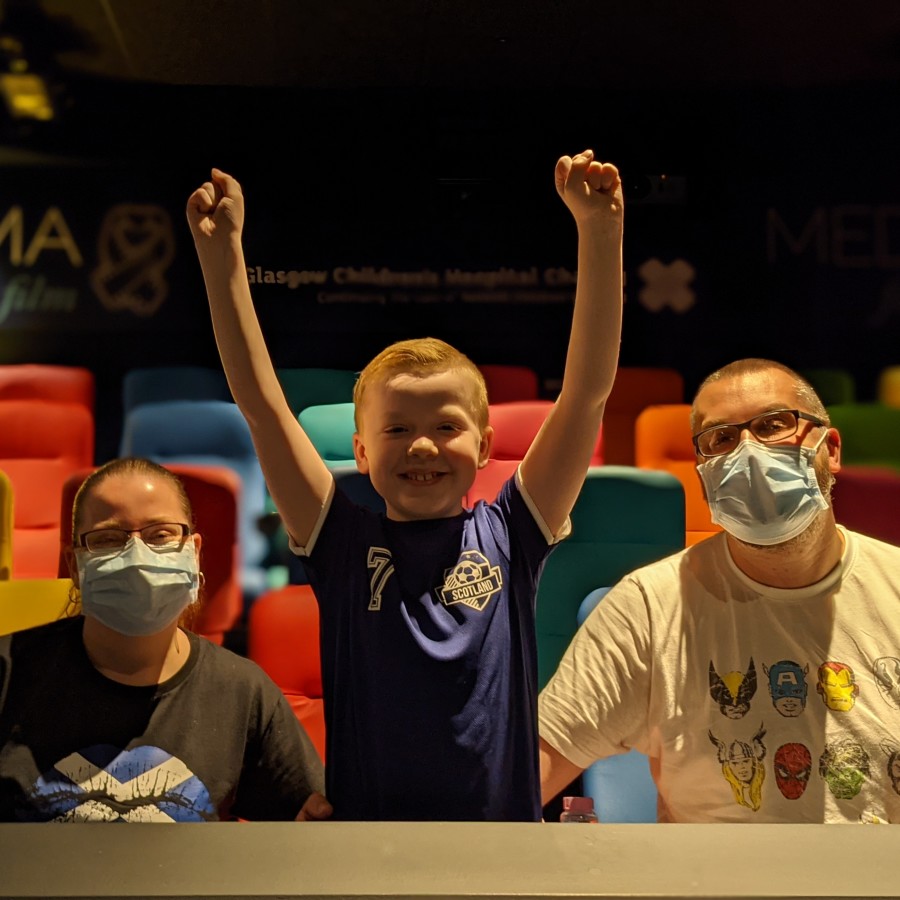 Young patients have been excitedly swapping their beds for cinema seats once again, as the hospital's MediCinema has now re-opened for its first screenings since December 2020!
Primed in the front row alongside Mum Louise and Dad David, Riley visited for a private screening to watch the latest Disney hit, Raya and the Last Dragon.
Louise told us:
"This was such a special treat for us as a family. For a few hours at least we felt 'normal' again. Because Riley has been in so long and we have been living on-site too, there's not been a chance to do normal family activities like this. Everyone has been missing going to the cinema, not least of which Riley, who loves the whole movie experience."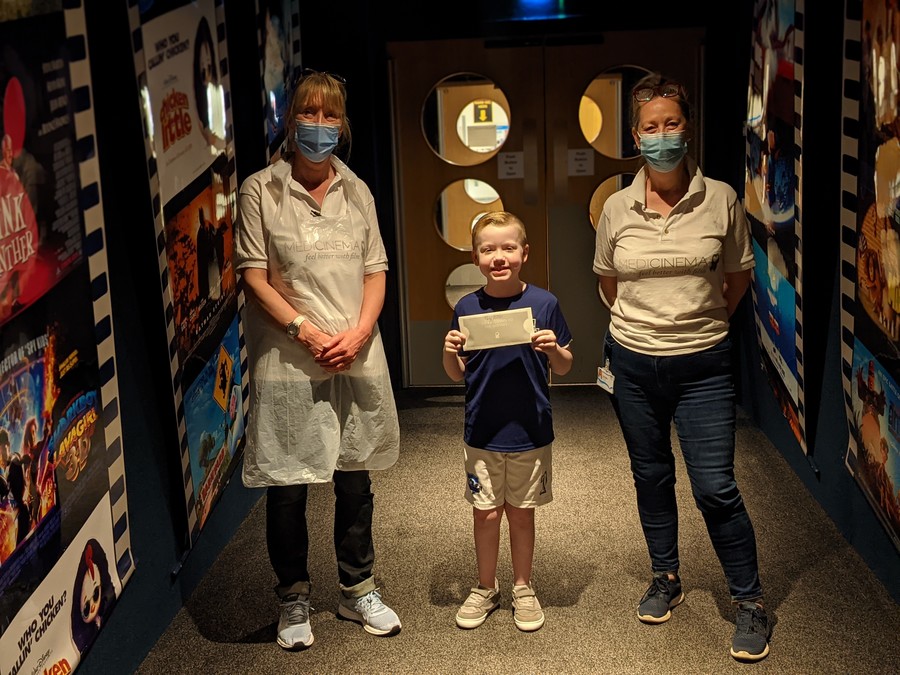 "We were blown away when we saw the MediCinema at first – it looks like a real cinema and is right here in the middle of the hospital. We were able to forget everything else for a few hours; it was lovely. Thanks to everyone involved for making Riley's day."

louise, riley's mum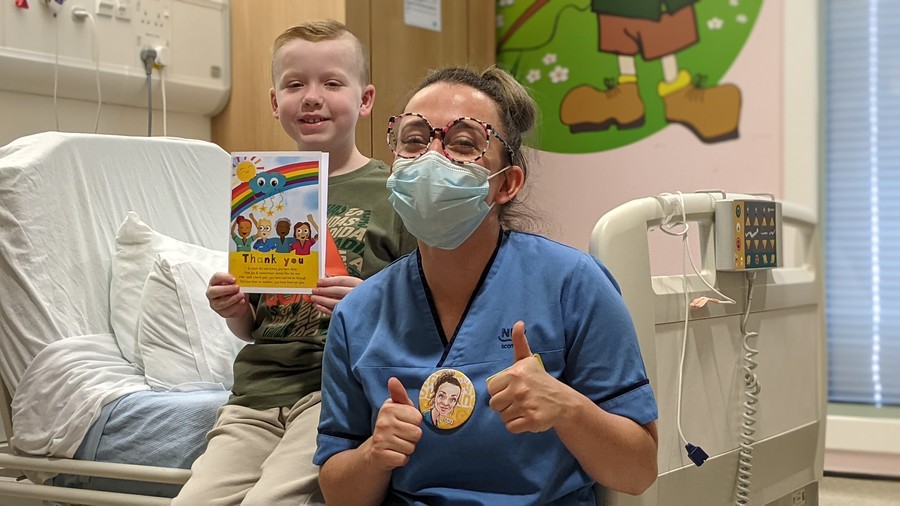 Riley has been in hospital for over five months. Click here to read about Riley's journey so far and how your donations have helped him in his recovery.
Kirsten Watson, CEO, Glasgow Children's Hospital Charity said:
"We are proud to fund all paediatric screenings at the Royal Hospital for Children, providing a welcomed distraction and a sense of normality for families during their hospital stay."

kirsten sinclair, ceo, gchc
"Being in hospital during the pandemic has been particularly difficult for young patients, so we are delighted that children like Riley are now able to enjoy the excitement and magic of a trip to the MediCinema once again."