Helping Families Cope - Ella's Story
12 June 2021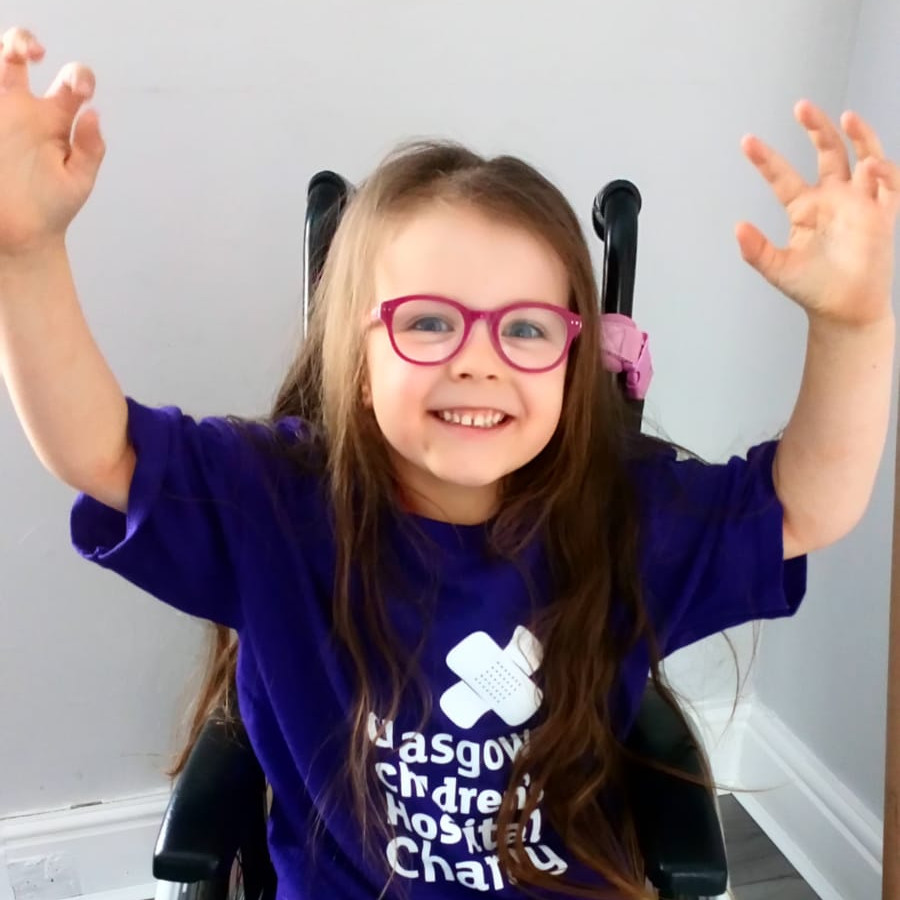 4-year-old Ella was diagnosed with Bilateral Hip Dysplasia when she was three years old. Hear how your generous donations have made her journey that little bit easier while in hospital.
Ella's family found out that both her hips were fully dislocated and had likely been like that since birth.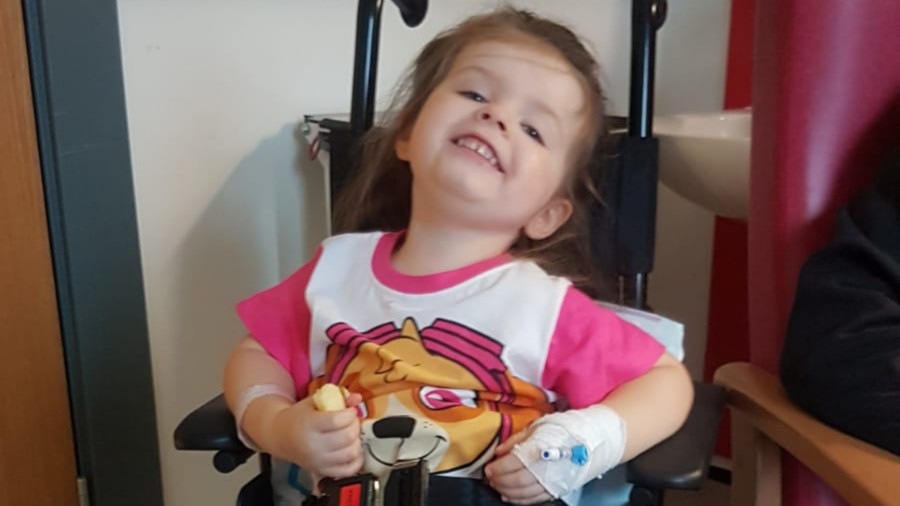 "We were absolutely devastated for Ella and had no idea how much this would impact
her life at such a young age."

mum - kerry
Ella has since had several long operations and spent a long time in a hip spica cast. Despite this, she lets nothing stand in her way and your generous donations have helped Ella throughout her hospital journey.
Mum, Kerry tells us more:
Making travelling easier
"We were given a specially-adapted car seat, funded by Glasgow Children's Hospital Charity. Getting a child in and out of a car seat is tricky at the best of times but with a hip spica cast, this became a whole lot harder.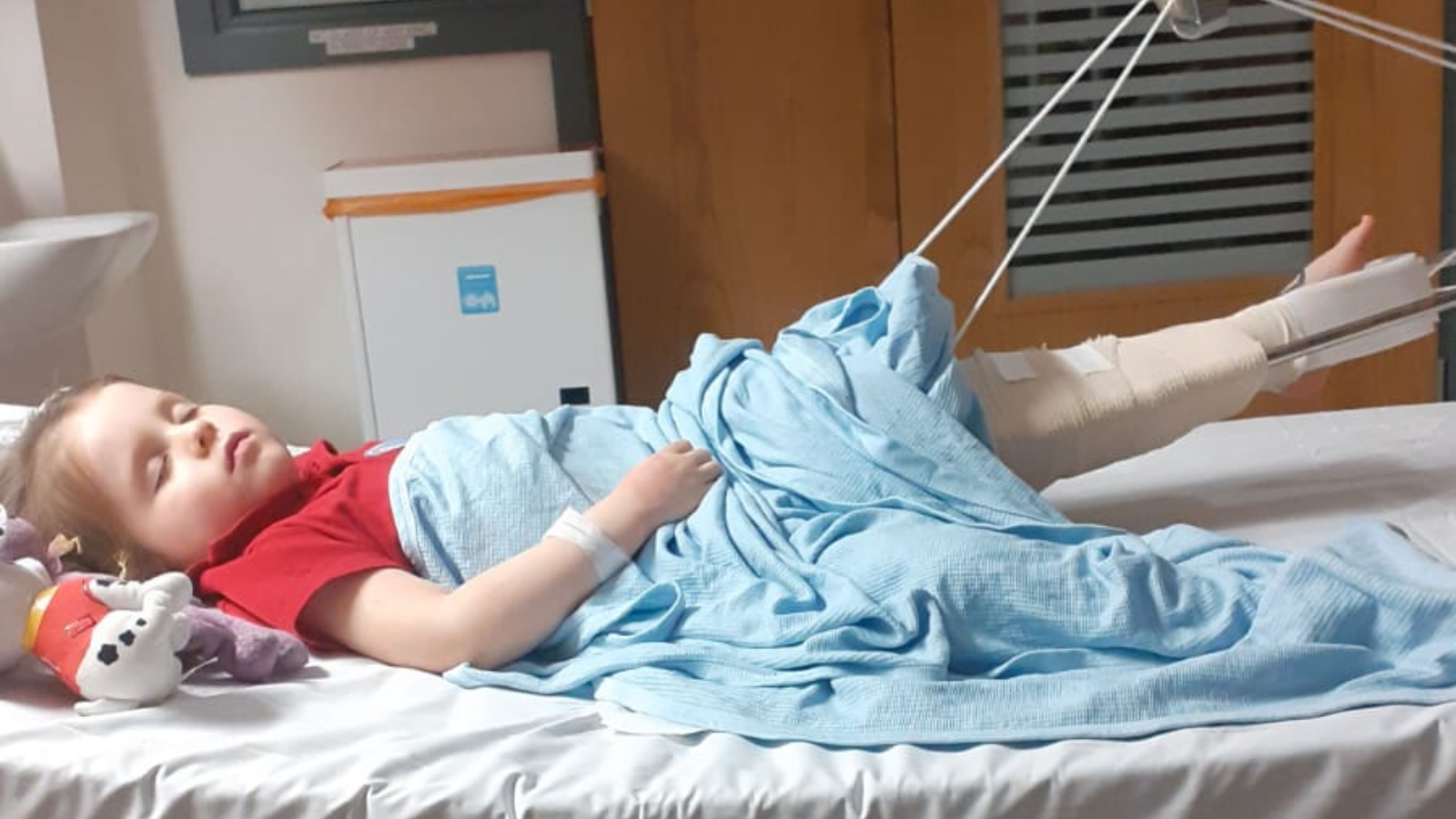 "When Ella was first diagnosed, we hadn't even considered how much this would impact our day-to-day lives, so it was amazing to be told we would be given a seat. It was one less thing for us to worry about leading up to surgery."
The Power of Play for Ella

"You can sometimes find yourself waiting a wee while to be seen for clinic appointments and this can become tiresome for kids. Ella loves the interactive games in the Atrium, funded by the charity - they help to keep her distracted and entertained. In fact, she loves them so much that after her first surgery, it was the only thing she wanted to do so we spent a lot of time down there.

"During her stays in hospital, the Play Team would come round with colouring and things for her to do which she really loved. All these things make a massive difference to families in difficult times and we are extremely grateful for everything."