Charity-funded Toolkits Support Children with Autism
15 October 2020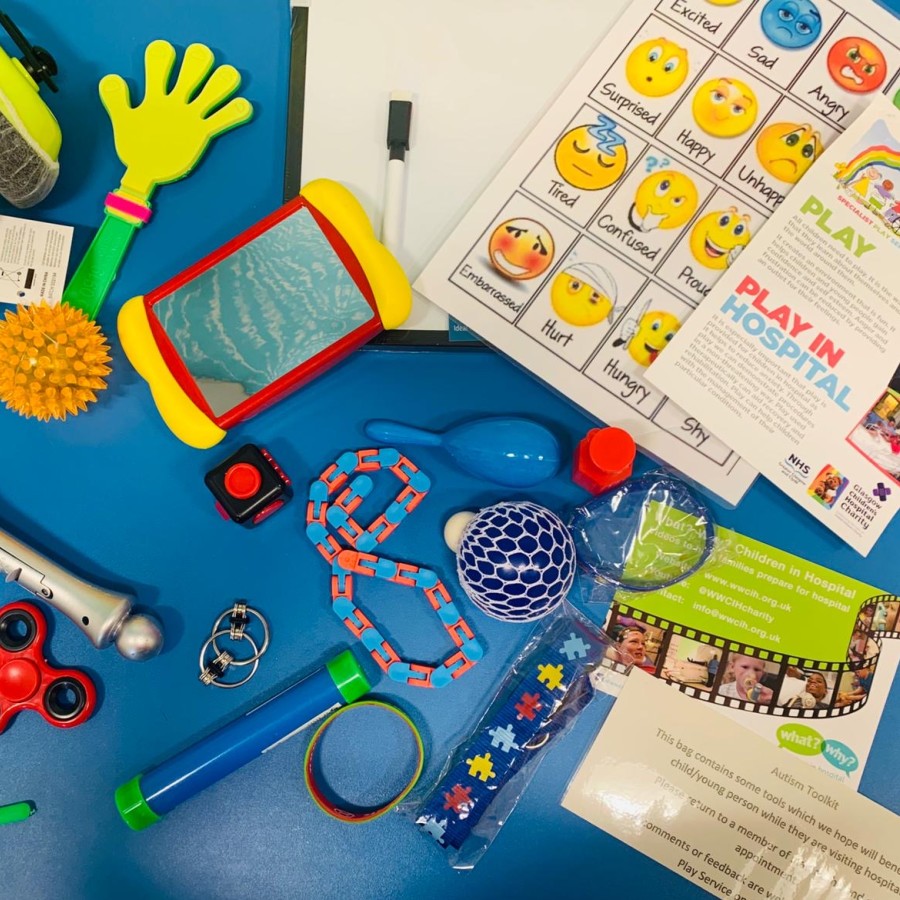 A hospital admission can be challenging for any child but for children and young people with an ASD diagnosis (Autism Spectrum Disorder), adapting to this new environment can be particularly difficult.
The Specialist Play Service team at the children's hospital have been working on this fantastic initiative to help support this group of patients. The team approached us for possible funding for this project and we were delighted to be able to support them. The ASD Toolkits help to relax, distract and entertain children and young people through the use of specially-developed sensory and communication tools.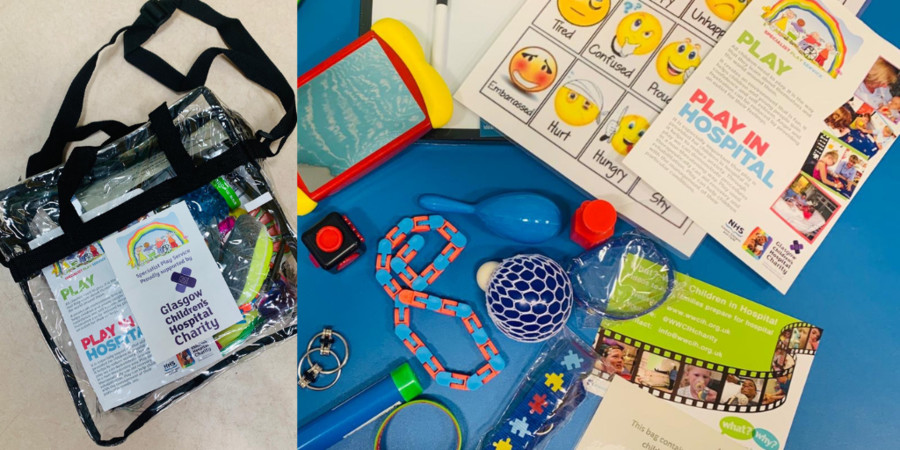 Each year, we fund an extensive programme of play and events ensuring that every child has the opportunity to laugh, play and enjoy their childhood, regardless of their condition.
"It's lovely to feel kids like Juliette are being considered in a hospital setting as it can be challenging and distressing. Her favourite items were the fidget cube, spinner and the mini maraca which all helped to distract her during her stay."

Jemma - Mum to young patient, juliette


The new initiative was created to enhance provision for children and young people with an ASD diagnosis at the children's hospital.
It is hoped that the initiative will not only help to alleviate anxieties for patients and their families throughout their hospital journey, but also educate and inform staff about the importance of each patient's individual needs.



"Some children with Autism are sensitive to noise, light, sound and textures so everything in these toolkits has been specially selected to support with these specific needs. We've had great feedback so far and I'm proud to have been part of developing this project."

Lynn Mclaughlin - health play assistant