Pedal It Purple for Lily
14 October 2020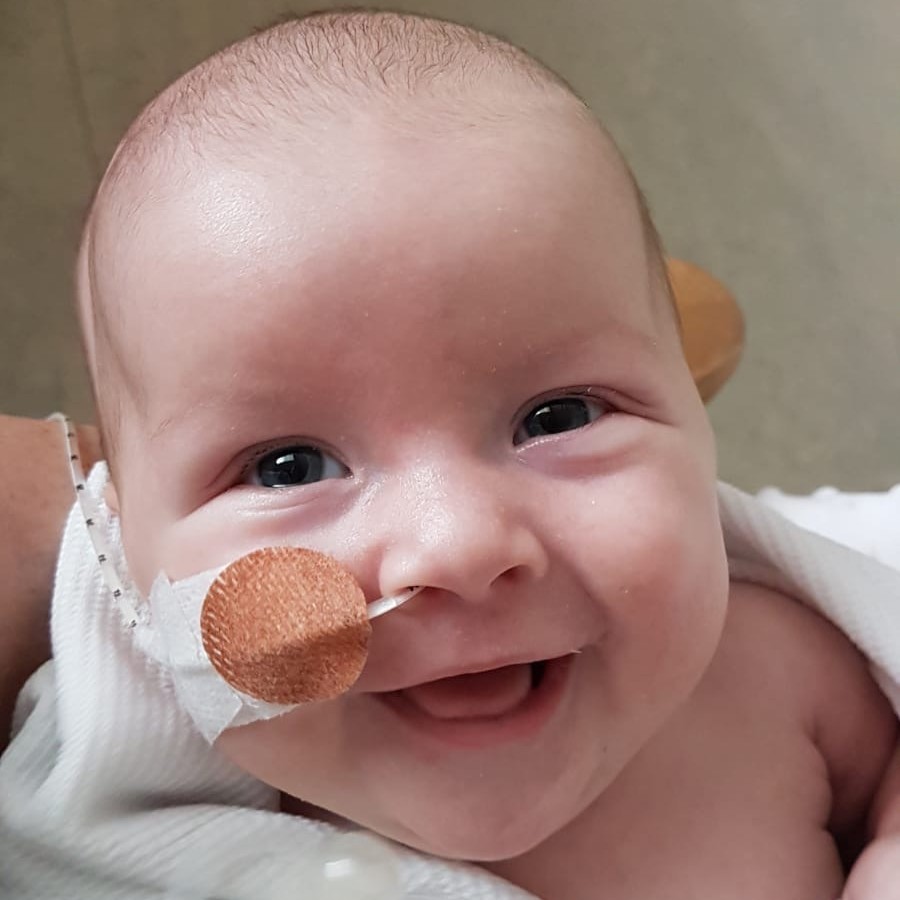 "I remember holding onto Lily's tiny little finger before surgery. She looked deep into my eyes as if to say 'Help me Mummy'."
Within 8 weeks of Lily being born, she had been through two critical operations at the children's hospital. Mum Nikki and her family are taking on our Pedal It Purple challenge this month to thank their heroes. Nikki has even been pedalling on a static bike with Lily in her arms!
Nikki tells us more about their journey: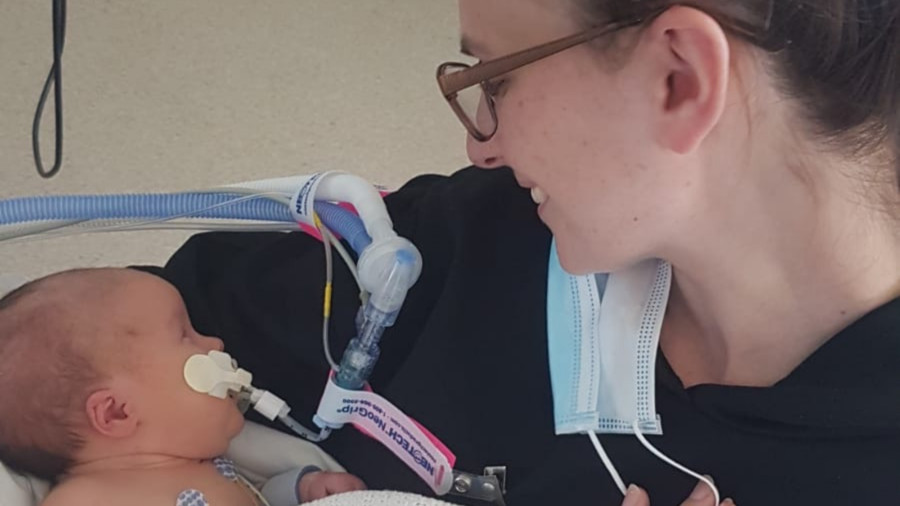 "You see these things on the news but never do you think it will happen to you, especially during the height of a global pandemic. Lily didn't cry when she was born and was put on a ventilator straight away – a Mother's worst nightmare. She was born with a huge mass around her stomach. We didn't know how her tiny wee body would be able to cope with this but the teams looking after her were incredible.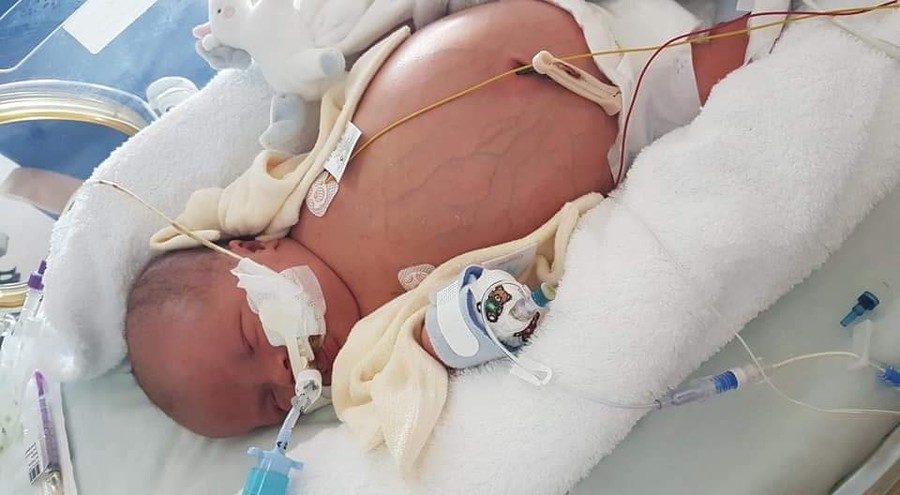 "At 2 days old, she had her first surgery to remove the 1 kilo tumour. I can't really find the words to describe how terrified we were but our wee fighter pulled through.
"Just as we were starting to enjoy 'normal life' at home, Lily was blue lighted from our home in Larbert to Glasgow at 8 weeks old. Due to Covid restrictions, I had to follow the ambulance in my Dad's car. All you want to do in that moment is check that your baby is okay. I just tried to stay calm for my daughter Ellie who was in the car with me but mid-journey, the ambulance took off along the motorway. My heart sank. Worst of all, there was nothing I could do."
"Her stomach had swollen back up. Her bowel had completely blocked. My baby was struggling to breathe. I just broke down at that point. We had no idea what was going to happen. Within 24 hours of being admitted, Lily had another life-saving operation, which thankfully was successful."
"The little things kept us going during that time. Thanks to funding from the charity, the ward would send us wee video messages when we couldn't stay with her. This really helped to bring a bit of light to our mornings. Our older kids would say: 'Can we watch Lily's video now?' It helped them understand."

nikki - mum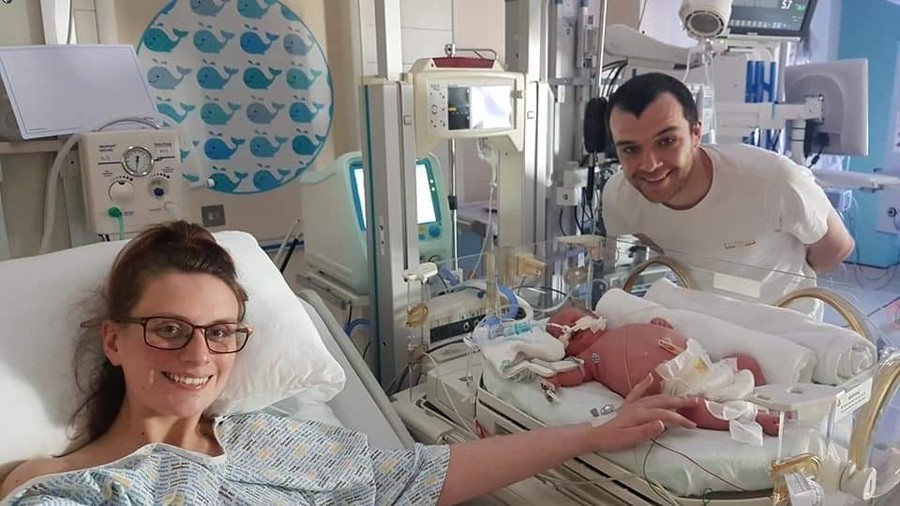 "Our hospital journey is far from over and Lily has lots of complex health conditions that we are learning to cope with at home. One thing is for sure though – we do not know where we would be without the teams who saved her life. We're giving it all we've got in the Pedal It Purple challenge to make a difference and we'd like to encourage anyone who can to do the same. It's great fun and you get a real sense of achievement out of it."