Wee Clara's Big Walk
16 July 2020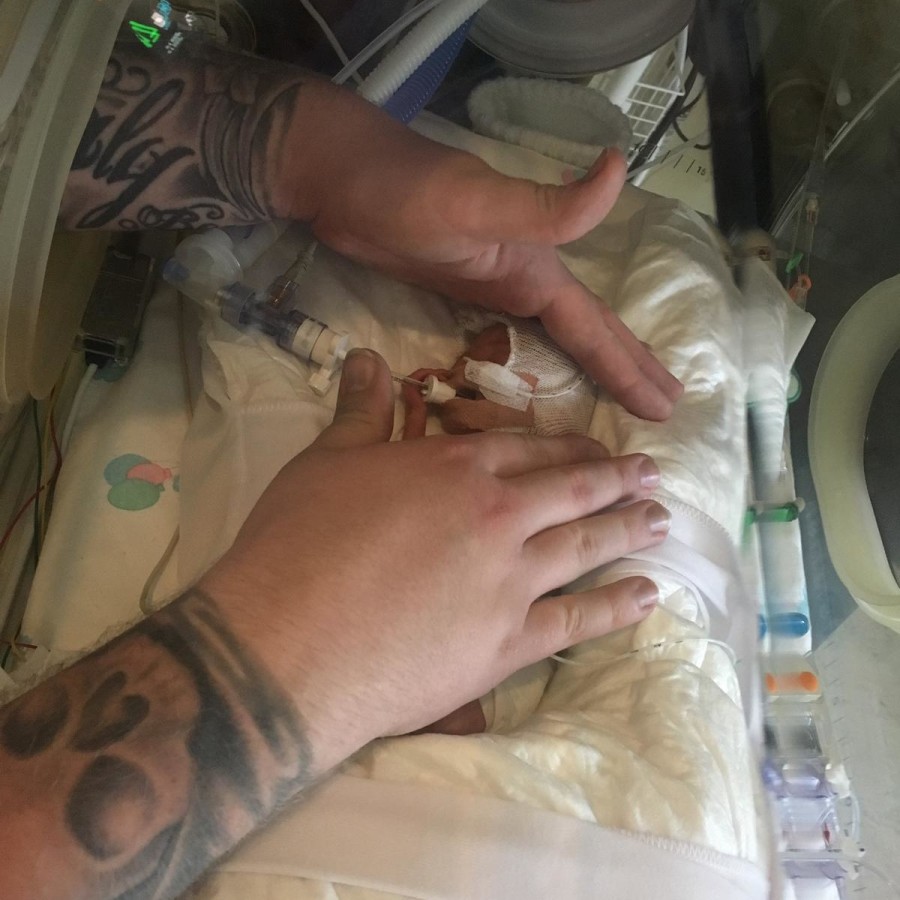 Three year old Clara has defied all the odds, and is now helping us Lap the Map to fundraise for the heroes who saved her life.
Clara spent the first 6 months of her life in hospital, after being born 16 weeks premature, weighing a tiny 1.3lbs.
Her parents Sophie and Corey, often had to take things minute-by-minute, as their beautiful baby Clara faught with all her strength to make it home with them.
"Nurses said that premature babies usually follow a pattern, but Clara was a little more complex, they hadn't had a baby like her before. I was terrified but it was reassuring to know they could save such tiny babies."
Since leaving the Princess Royal Maternity Neonatal Unit, Clara has defied all the odds to meet some remarkable milestones.
Her parents were told that Clara would never walk due to the Global Learning Delay caused by her prematurity, however their determined superstar Clara decided to write her own rules.
Last year, Clara and her parents signed up for the Charity's Oor Wullie's BIG Walk, and their goal was for Clara to walk a few steps over the finish. After lots of help from her Physiotherapists and Speech & Language Therapists, on the day Sophie and Corey held Clara's hand as she walked over the finish line. They couldn't have been prouder.
"She walked right over the finish line. I still get butterflies thinking about that day for what she had achieved, after so many months of practicing. I have no words to describe that feeling."

sophie, clara's mum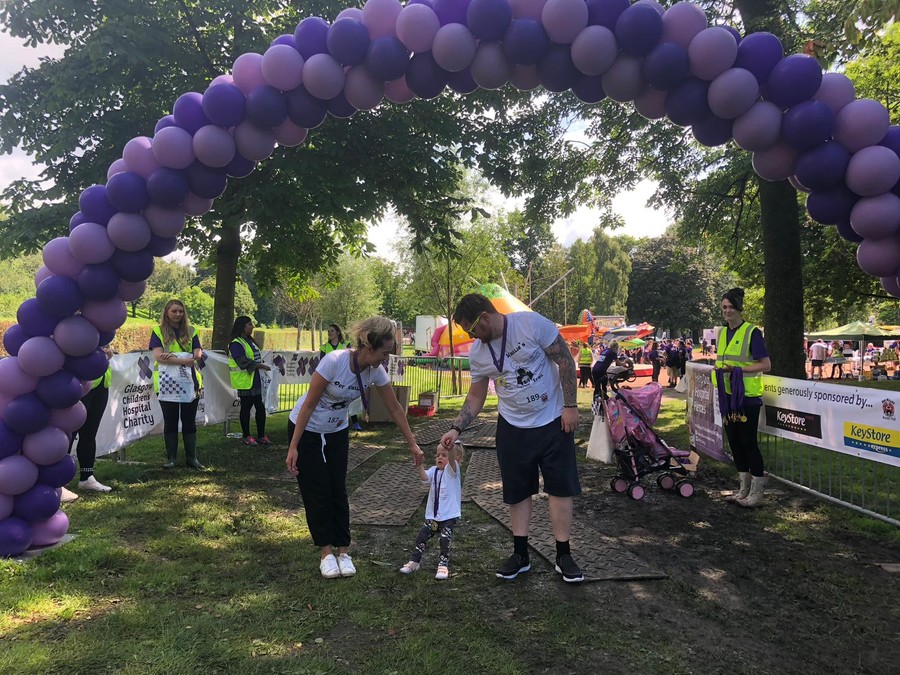 But taking those steps with some extra help from her Mum and Dad wasn't enough for Clara. A few months later at Christmas time, Clara took her first steps unaided and there has been no stopping her ever since.
Now 3 years old, Clara will be walking 24 miles to fundraise for our Lap the Map challenge. The number of miles represents the week of pregnancy that she was born.
"One reason that inspired us to get involved with this challenge was Coronavirus. All of the big sponsored events that would normally happen for Glasgow Children's Hospital Charity have been cancelled. We just wanted to help them at their time of need, just like they'd helped us at ours.

"Looking at Clara now, and the progress she has made has made us the proudest parents in the world. She takes everything that life throws at her in her stride, and she is a true inspiration to us and everyone she meets.

"We are so lucky to have her, and to be able to give back to the charity which helped us - we are forever in their debt."
Having raised over £2,000 already, there is no stopping Clara. Her strength and determination is nothing short of inspiring, and we are so grateful for her family's support.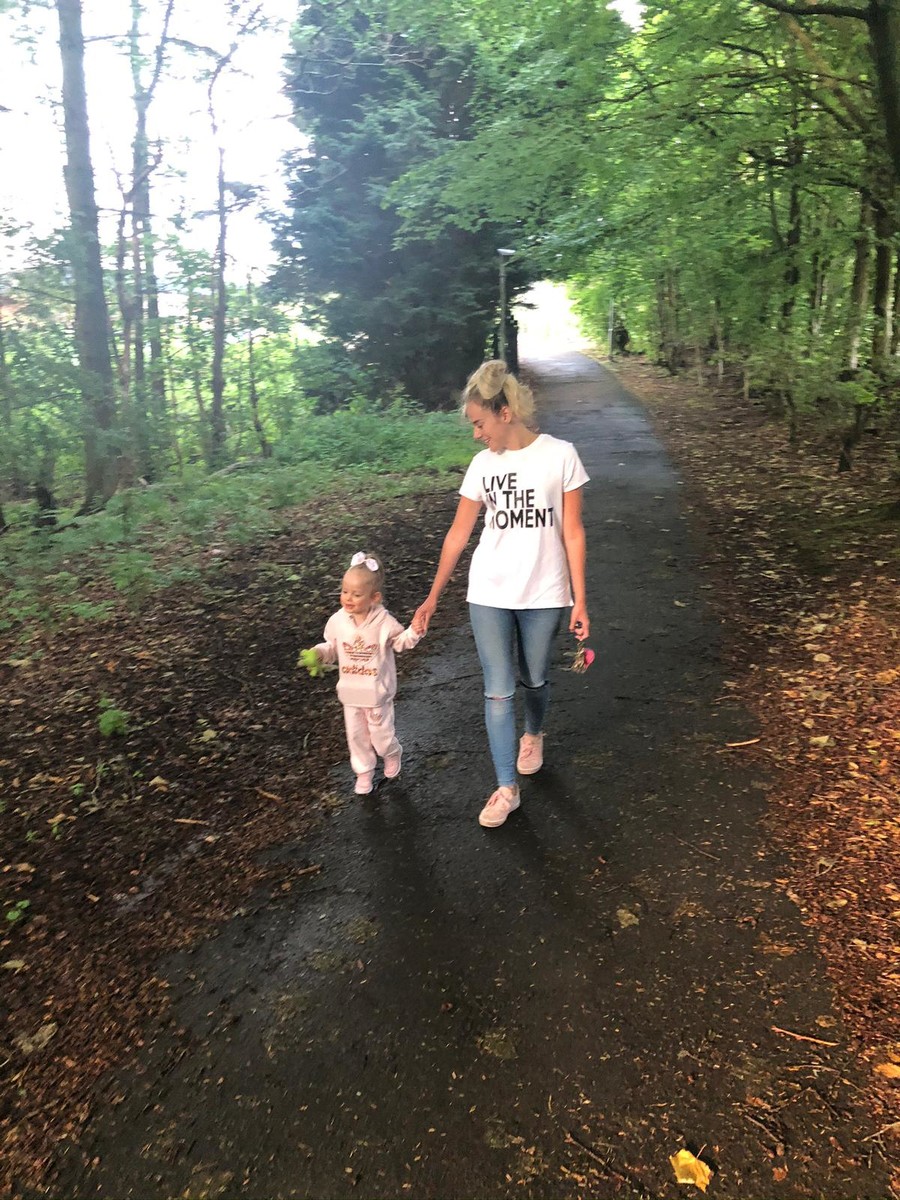 Without the generosity of supporters like Clara, Sophie and Corey, we simply couldn't do the work we do to give young patients and their families across Glasgow and the West the best possible hospital experiences.
We rely entirely on fundraising and donations to ensure that we can continue funding life-changing projects like our Play Programme and Family Support services at the children's hospital and neonatal units in Glasgow.
There's still time to join hundreds of incredible supporters like Clara for Lap the Map which is running until 31st July. Click the link below to register now!