Play Programme Vital for Suzi
17 July 2020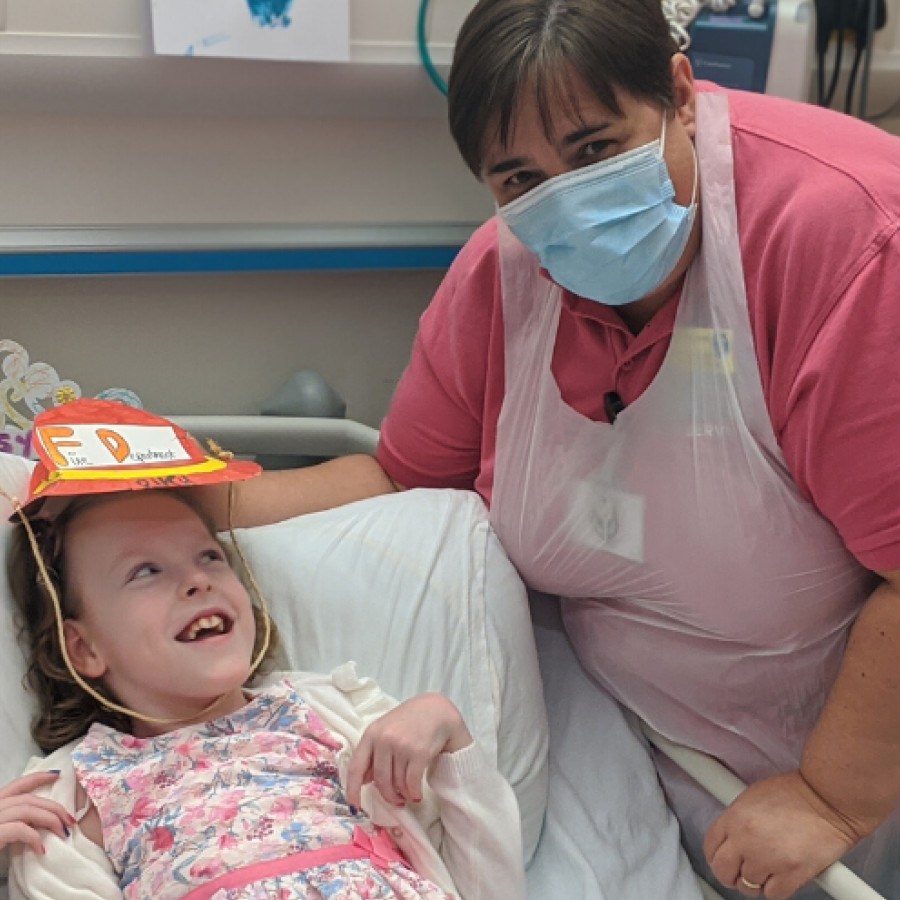 Our charity-funded Play Programme is vital for many young patients and their families who face long stays in hospital. It helps to relax, entertain and encourage children through structured play. Find out how it has helped Suzi during her recent 10-week stay.
Margaret, Suzi's Mum tells us more:
"The Play Team is a vital service for children in hospital. I just love seeing my wee darling laughing and smiling with them. They manage to give her some distraction from her suffering and we've relied greatly on this incredible team over the years.
"Suzi has spent the past 10 weeks in hospital. In that time, the fabulous Play Team have helped her to create her very own activity wall for her room, filled with arts and crafts.
"My girl was born 3 months premature and received life-changing surgery at just 8 weeks old to amputate her left leg. She has fought through some major surgeries and I'm hoping the next big bowel operation will be her last. I just want my wee warrior to be happy, healthy and thriving.
"Suzi has been through a lot and has such a kind heart. As well as recently donating £200 of her own money to the charity with her sister Gabriella, she also helped to support the Play Team with her ward friend Millie by donating many arts and crafts materials.
"Things have been tough during this pandemic, with children having to spend much more time in their rooms. To keep everyone safe, the play programme has been adapted. Suzi has loved all the Zoom quizzes and bingo – it has given kids the chance to see each other and stay connected which is so important during these strange times."

mags - Suzi's mum
"If giving even just a little can make a big difference to a child's stay in hospital then it's worth it - happy children make more relaxed and happy parents Thank you to every single Play Team member for everything, we really appreciate you all, keep up the amazing work"