Rare Disease Day: Chloe's Story
28 February 2020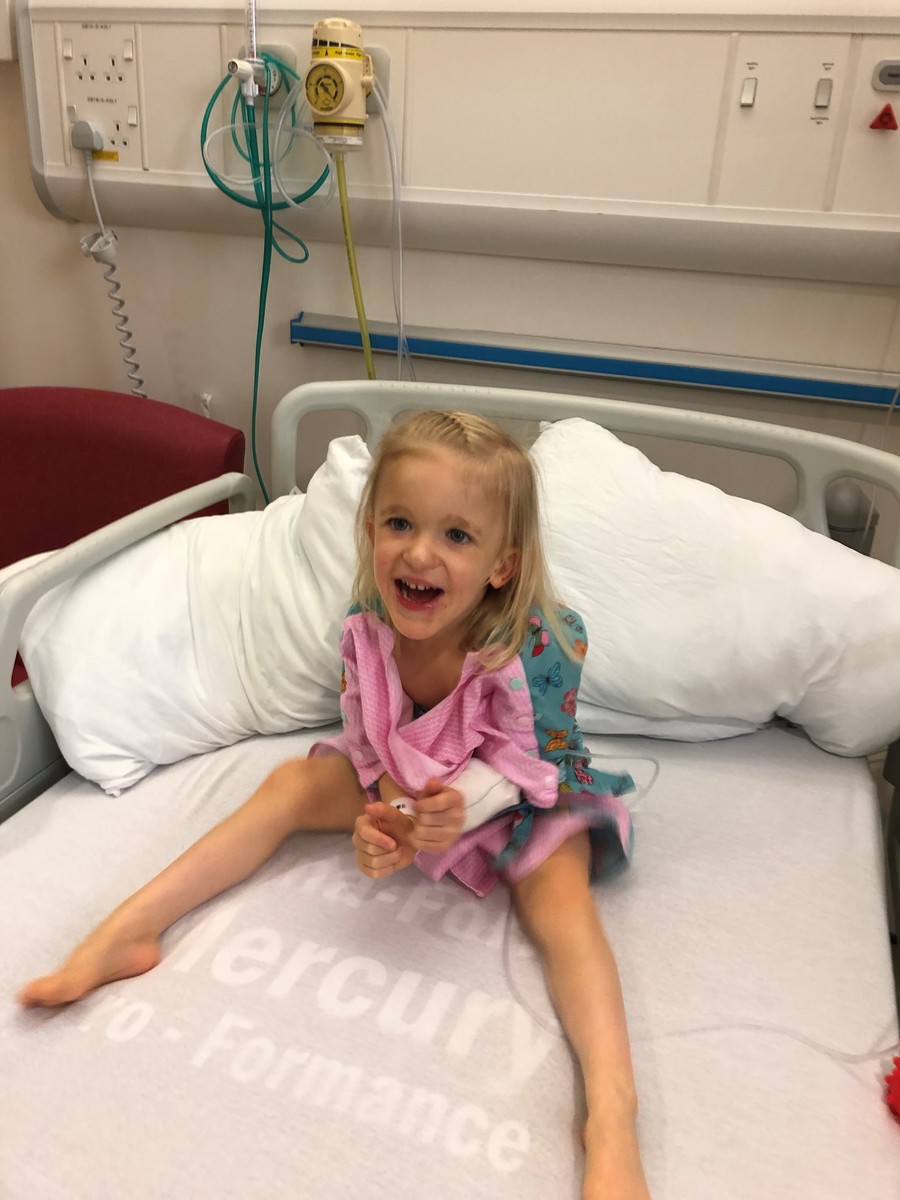 Chloe has a rare condition shared with only 5 other children in Scotland. Learn how this impacts her family's life, and how your donations impact her hospital experience.
Chloe is 4 years old, and was born with a rare genetic condition called Mowat Wilson Syndrome (MWS) which is thought to affect approximately 1 in 100,000 births. The condition means that Chloe has many medical complications and developmental delays, leading to many challenging hospital stays.
"Chloe is a wonderful little girl who brings so much love and joy to our lives. The simplest things make her happy from reading books to singing nursery rhymes.

"She cannot walk fully independently but she is trying very, very hard and has conquered taking some steps on her own! She is also completely non-verbal but despite this is one of the most sociable little kids I know. We haven't given up hope that one day we will hear her little voice say 'mama' & 'dada'."

clare, chloe's mum

Our Office for Rare Conditions
Having a child with a rare condition can be isolating, but thanks to the Office for Rare Conditions funded by Glasgow Children's Hospital Charity, Chloe's family have had the opportunity to meet the 5 other Scottish families affected by this condition which has provided them with invaluable support.
"The Office for Rare Conditions is such a valuable resource for family like ours - not only for the fun stuff like their family events, but also for the 'behind the scenes' work they do raising awareness. They also provide a lot of practical support to families and it has given us the opportunity to meet others in similar situations."

Clare, chloe's Mum
We're There For Chloe
Due to her rare condition, Chloe spends a lot of time at the children's hospital for appointments, surgery and emergency treatment. Throughout her hospital journey, Chloe has benefitted from many of Glasgow Children's Hospital Charity's projects and services, which have made her visits and stays less worrying.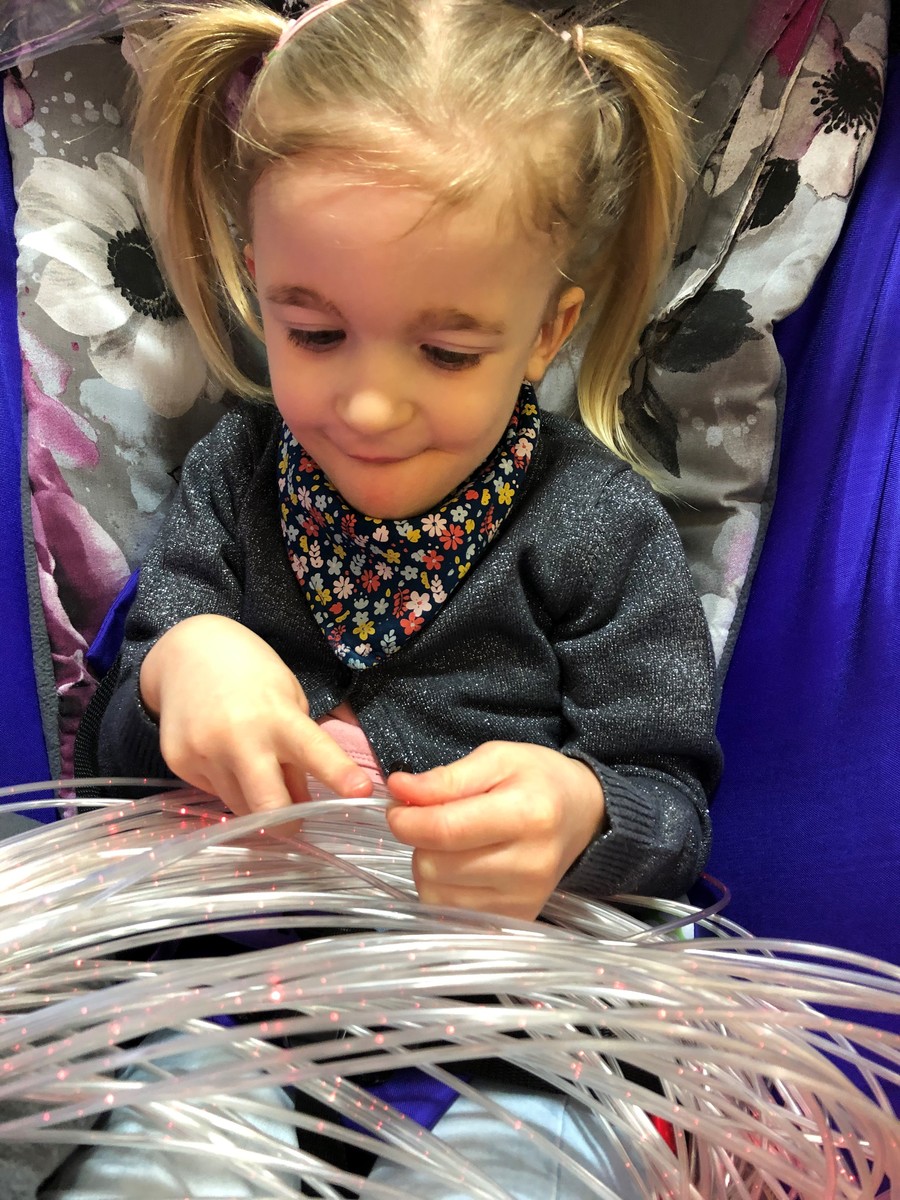 When she's on the ward, Chloe can enjoy the charity's mobile sensory equipment, and the charity-funded Play Team keep her entertained with fun and games.
As a distraction from the ward environment, Chloe loves visiting our MediCinema and Sensory Room – two special facilities funded by the Charity where young patients can relax and have fun.
"To distract Chloe after suffering a nasty seizure during an emergency admission through the night, we were given one of the charity-funded iPads. Chloe has also enjoyed a very special visit to the best Santa we've ever visited at the Charity's hospital grotto".
It's important for us to celebrate Rare Disease Day on the 29th February to raise awareness not only for Mowat Wilson Syndrome, but also how life can throw you a curve ball at any moment. Some days are harder than others but we have embraced our new 'normal'. Our lives have done a full 360 since Chloe came crashing into it, but we have met so many people who I know will part of our 'circle' for the rest of our lives.
Clare, Chloe's Mum
Support Children Like Chloe in Hospital
For young patients with life-long health conditions, the children's hospital will always play a big part in their lives. But it is only with your help that we can make their hospital experiences extra special.
We rely on your donations to fund vital projects and services like our Play Programme, and Office for Rare Conditions, which serve as a lifeline for families like Chloe's.
Make a monthly donation today, and be there with us for children like Chloe. Thank you.