Our Impact: Millie's Story
21 February 2020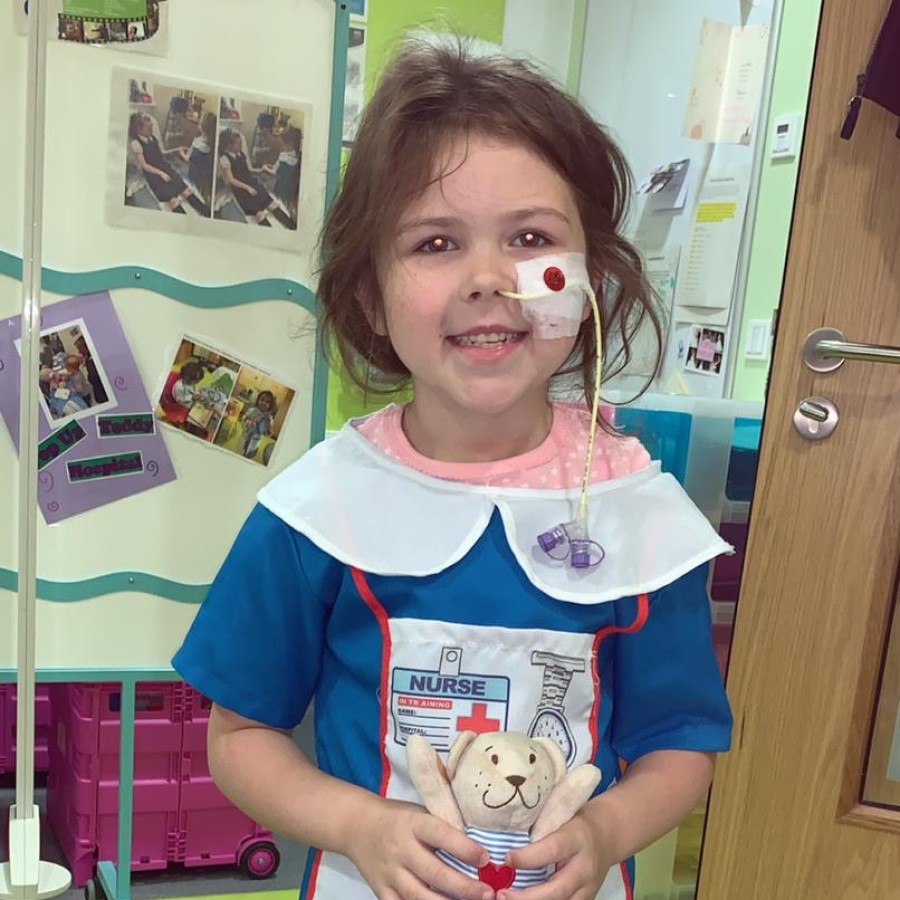 Millie's care at the children's hospital began 3 years ago but she has suffered with constant pain and sickness since birth, related to suspected Hirschsprung's Disease – a rare and debilitating bowel condition.

We rely on your support to look after patients and their families throughout their hospital journey. Millie and her Mum Aimee tell us more about just a few of the charity-funded projects they've benefited from while in hospital.
"It's a living nightmare seeing your child unwell but thanks to things funded by the charity, Millie actually enjoys coming into the hospital and I've felt supported too."

Aimee, Mum to 6 year old millie
The MediCinema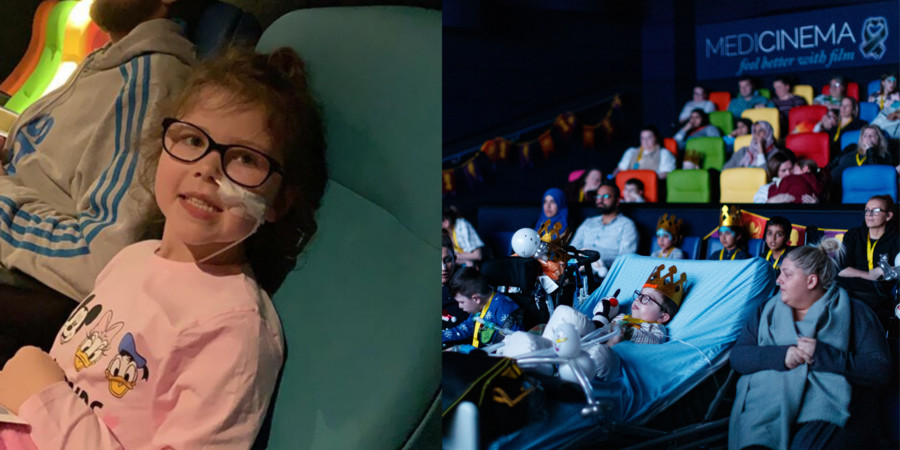 For many families like Millie's who spend long periods of time in hospital, a trip to the cinema can seem like an impossible dream. We're proud to have funded the £250k installation of the hospital's state-of-the-art MediCinema and continue to commit over £45,000 annually towards running costs.
The MediCinema provides families with welcome stimulation and the chance to spend time together, enjoying one of life's simple pleasures. There are 47 multi-coloured seats and the cinema can also accommodate six wheelchairs and around five hospital beds, ensuring as many patients as possible are able to enjoy the experience.
"I love going to the MediCinema. My favourite thing about it is the rainbow seats and I can have fun with my Mum. I've seen Sean the Sheep and Ugly Dolls!"

millie - 6 year old patient
The Teddy Hospital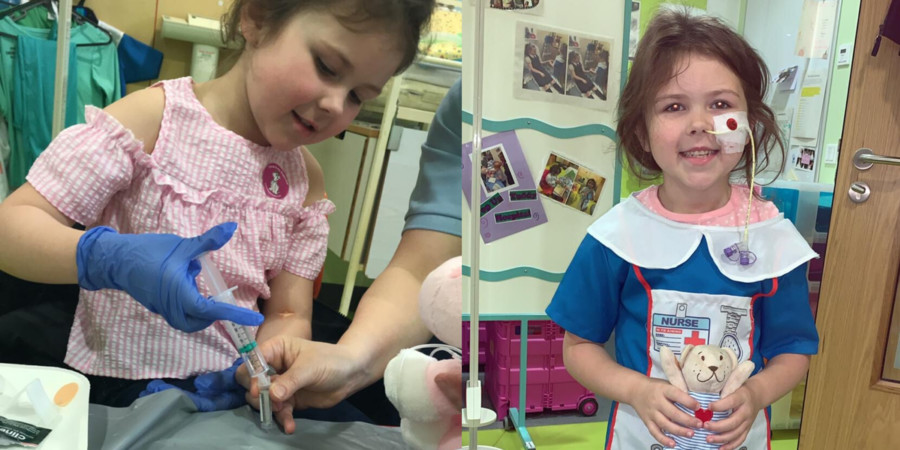 Our Teddy Hospital gives children the opportunity to learn about upcoming treatments in a non-clinical environment.
Through structured play with our Play Specialists, children become more familiar with their condition by examining and treating their teddies using real and toy medical equipment - from medicines and cannulas, to bandages and nasogastric tubes.
"Jane from the Teddy Hospital is really nice and funny. She gave my bunny an NG tube like me to get medicine. She's always silly and we dress up like nurses."

millie, 6 year old patient
Family Support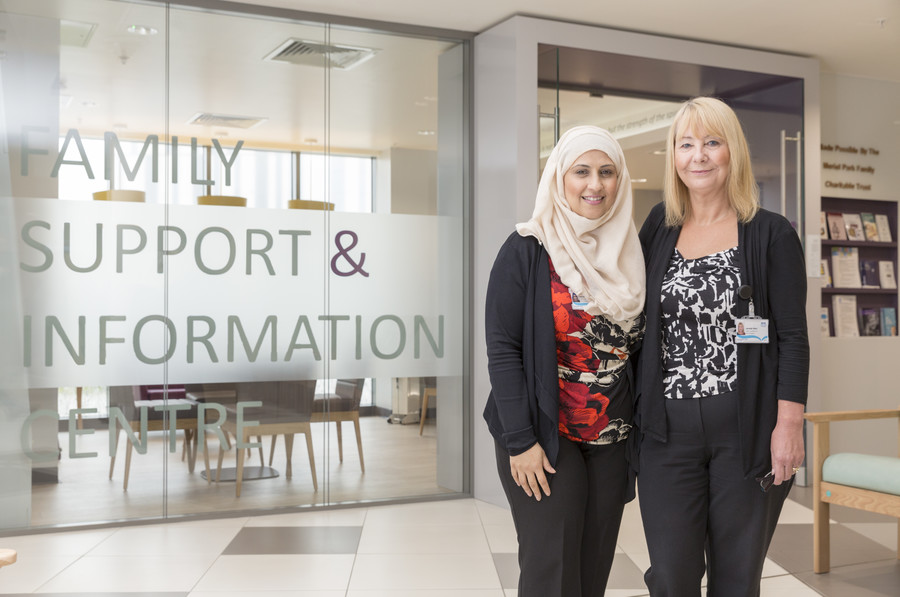 There are few things in life more distressing than seeing your child unwell and admitted to hospital. Our Family Support and Information Centre provides emotional, practical and financial support for families at the children's hospital.
At these difficult times, families will often arrive with nothing but the clothes on their back, lives are turned upside down in a heartbeat, and a new life in hospital begins.
We do all that we can during these critical moments to ensure that families receive the support they need.
"It's a lonely time for parents when your child is in hospital and it can be really draining financially too. The Family Support team have been such a help – they're all so lovely and non-judgemental. They've got me through some of the toughest times in my life."

aimee, millie's Mum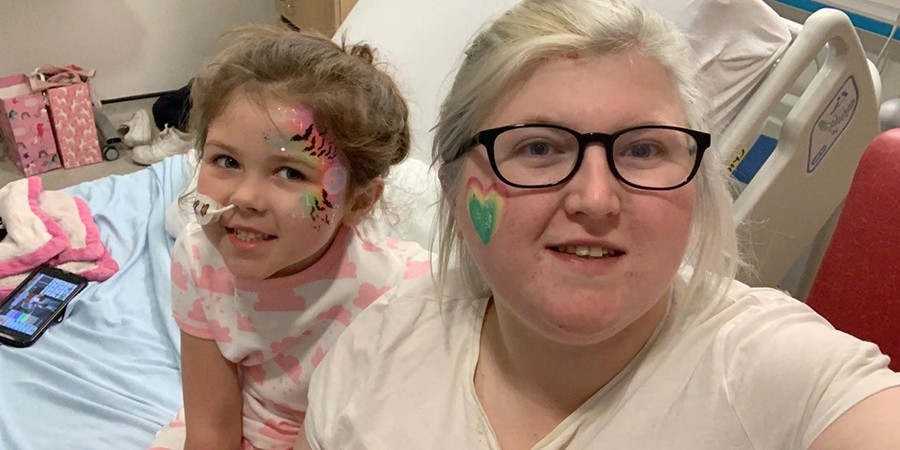 Together with your help, we can be there for every child and their family when they need us most.