Welcome Guide
We are looking for friendly and helpful volunteers to welcome our families to the children's hospital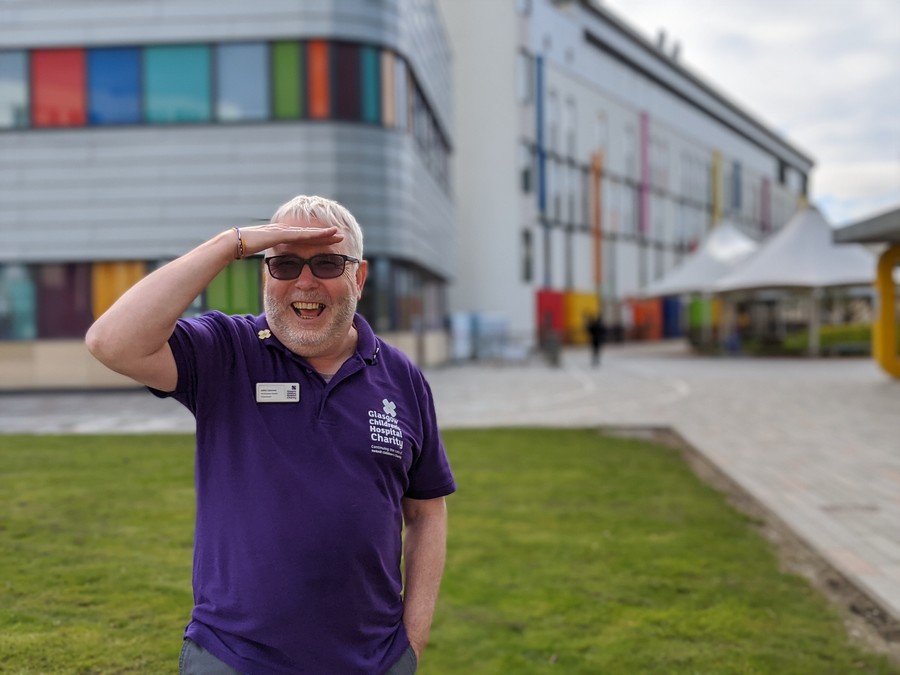 About this role
Arriving at the children's hospital for an appointment or visit can be a worrying time for young patients and their families. Our Welcome Guide volunteers are the first point of contact for families and visitors when they arrive, and offer a friendly face and expert knowledge of the hospital and the services we offer.
Welcoming involves providing clear information about our hospital, as well as reassurance or empathy where and when people need it. This role is suited to volunteers who thrive in a busy environment and enjoy meeting many different types of people.
As a Welcome Guide, you will be based in the main atrium on the ground floor of the hospital. Your role will be to provide visitors with guidance on the following:
Where to access hand sanitiser upon arrival
How to ensure social distancing of 2m is applied while in the hospital
To help provide any directions that people may need
Show families how to check in for an appointment while the self-service check in machines are unavailable
Signpost families to the correct hospital exits and hand sanitiser points
Answer any general enquiries or provide information on Glasgow Children's Hospital Charity
To be accepted for this role, you must:
• Be aged over 18
• Pass a PVG check and occupational health screening
• Supply two satisfactory references
What we're looking for
ESSENTIAL REQUIREMENTS
Over 18 years of age but under 70 years of age
No underlying health conditions or GP consent that volunteering would not present a further risk to current health
Polite, courteous and reliable
Ability to take direction but also to use own initiative appropriately and contribute to the overall efforts of the team
Confidence and ablility to be pro-active in approaching visitors and offering help
Relate to people in a friendly and calm manner
Ability to empathise and to maintain complete confidentiality
Adaptable and willing to learn. Tactful and diplomatic, especially in stressful or emotional situations
Ability to recognise the importance of boundaries
Ability to recognise when assistance is required or distance is preferred
DESIRABLE EXPERIENCE
Volunteering experience
Experience of working/volunteering with families and children in a similar context
What we can offer you
A unique and rewarding volunteer role
Full training and hospital orientation
Great experience for your CV
Official Glasgow Children's Hospital Charity volunteer uniform
You will be fully supported during your volunteering shifts by the GCHC Volunteer Team and other NHS members of staff.
Time requirements
We ask that our volunteers commit to one fixed shift every week morning or afternoon: 9am – 12.30pm or 1.30pm – 4pm
Volunteering during COVID-19
It is imperative during the COVID-19 pandemic, that volunteers adhere to Government guidelines regarding restrictions and self-isolation. If you or anyone you have been alerted to via contact tracing are symptomatic you should withdraw from attending your volunteering shifts immediately. All volunteers will be asked to complete a health declaration and should advise GCHC staff should there be any change to circumstances.
Apply for this position