Brightening Up Hospital Visits
A hospital can often be a scary and intimating place for a child, filled with uncertainty during a stressful time.
The sights and sounds of the hospital have a significant impact on the wellbeing of patients and their families.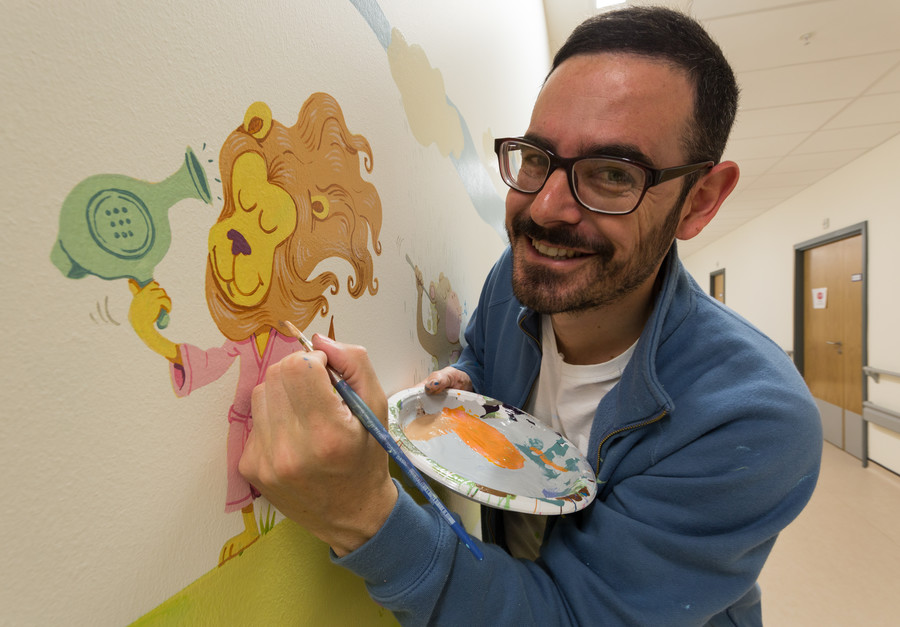 Glasgow Children's Hospital Charity worked closely with staff and patients to enhance many areas of the hospital, including the Family Support and Information Centre, the play rooms, the Sanctuary, and family rooms in the Intensive Care Unit.
We have continued our programme of enhancements to the hospital environment and have now also transformed the walls in our Imaging and Diagnostics department, where there are no windows and the machinery is large and noisy, and in clinics for cardiology, respiratory and sleep.
"It makes it feel like a children's hospital."

MARY PIRIE, LEAD RADIOGRAPHEr
Artists from the Anouk Foundation have transformed bare clinical walls with therapeutic murals, creating a warm, soothing and welcoming space.
The hospital now has a much more cheerful and comforting environment, which helps to reduce the fears and anxieties of patients. This in turn helps to improve communication and collaboration between staff, parents and patients for a more successful clinical outcome.