Donating at Easter
Thank you for choosing to support Glasgow Children's Hospital Charity this Easter - your support matters now more than ever.
Unfortunately due to the ongoing COVID-19 restrictions and strict infection control procedures at the children's hospital, we will be unable to accept donations of Easter Eggs and gifts this year.
Instead, please consider supporting in one of the many ways below to ensure that we can still make Easter special for seriously ill children in hospital, their families, and the NHS heroes caring for them.
With your financial donations, fundraising and online shop purchases, we can fund an exciting calendar of Easter activities, games and virtual events for our young patients to enjoy safely through our Play Programme.
Your generous support will also ensure that families in hospital over Easter have access to the financial, emotional and practical support to help them through their challenging hospital journeys.
More Ways To Give This Easter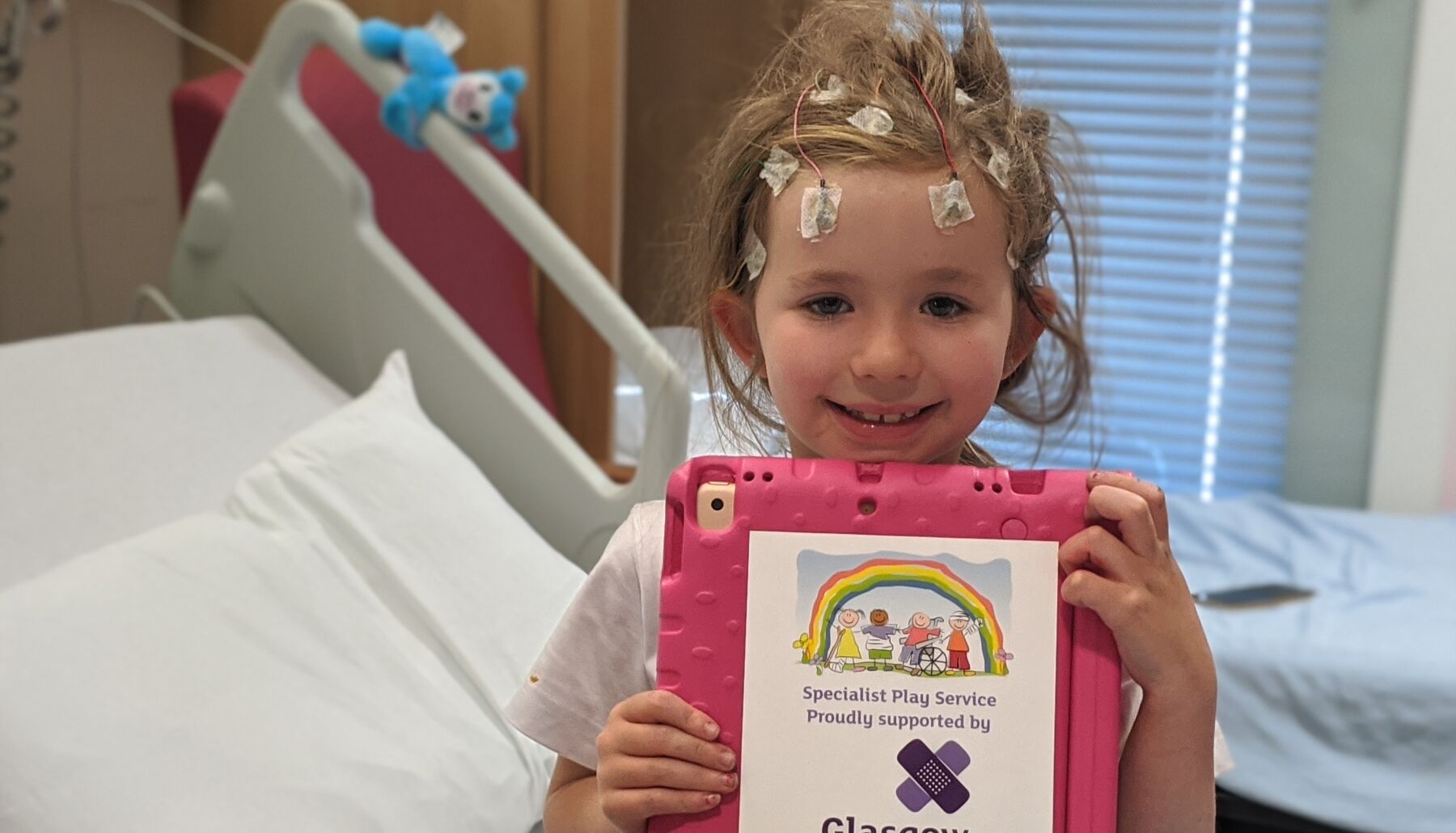 Take part in our Virtual Fundraising Events
Fundraising virtually this Easter time is an incredible way to raise vital funds, whilst enjoying the great outdoors now that lockdown restrictions are beginning to ease.
Virtual Kiltwalk (23-25th April)
Set your own Kiltwalk challenge and your fundraising total will be topped up by 50%
Lap the Map (3-30th May)
Got a real competitive streak? Then this is the challenge for you! Join Team Glasgow to race against our friends at Edinburgh Children's Hospital Charity to Lap the Map first.
Make A Donation To Support Children In Hospital at Easter