Welcome Home, Dad
6 April 2023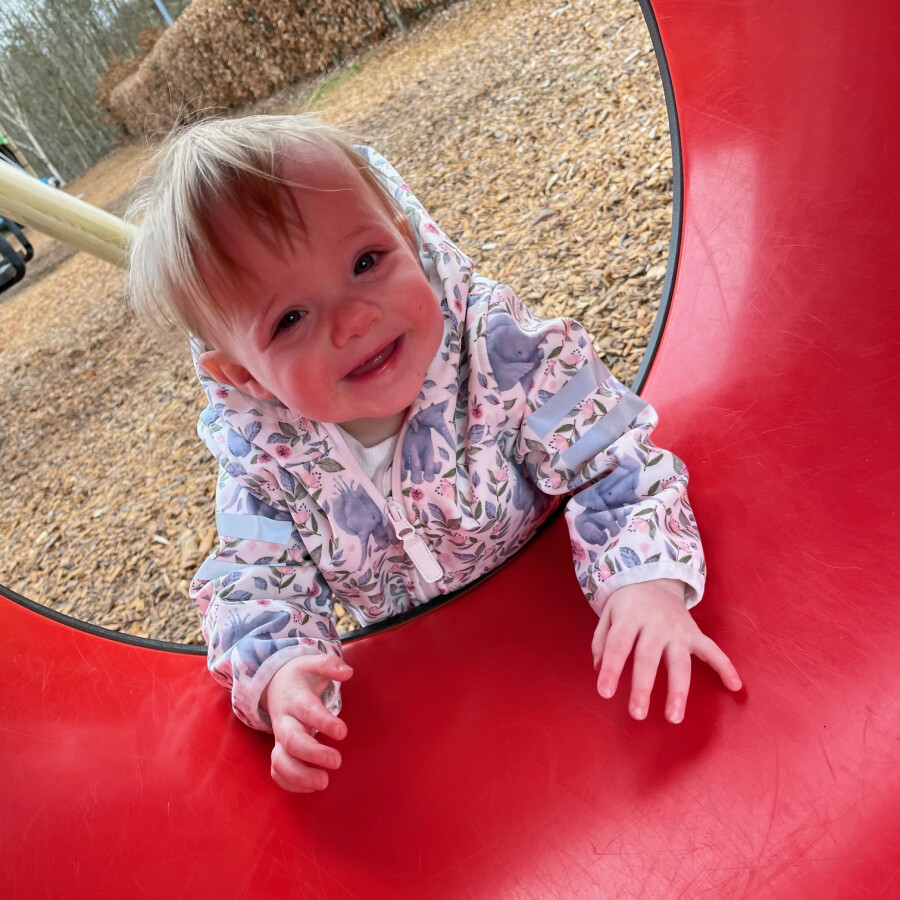 Submariner dad Tom was on patrol underwater when his daughter Blair was born 10 weeks early in the summer of 2021.
It would be another five weeks before he could finally meet his little girl – and when he was given a welcome home card featuring her tiny footprints, the whole family felt a wave of emotion.
Little Inky Feet is a memory-making service funded by Glasgow Children's Hospital Charity, and after Blair had a 'rocky start' in intensive care, staff at the Royal Alexandria Hospital in Paisley were on hand to create a gift the family still cherishes to this day.
Mum Mhairi told us: "Blair was born by emergency section due to me having HELLP syndrome (a life-threatening pregnancy complication) and my blood pressure going too high.
"She was initially admitted to ICU on the Special Care Baby Unit (SCBU). She was breathing well and got taken off CPAP (breathing assistance) quite quickly.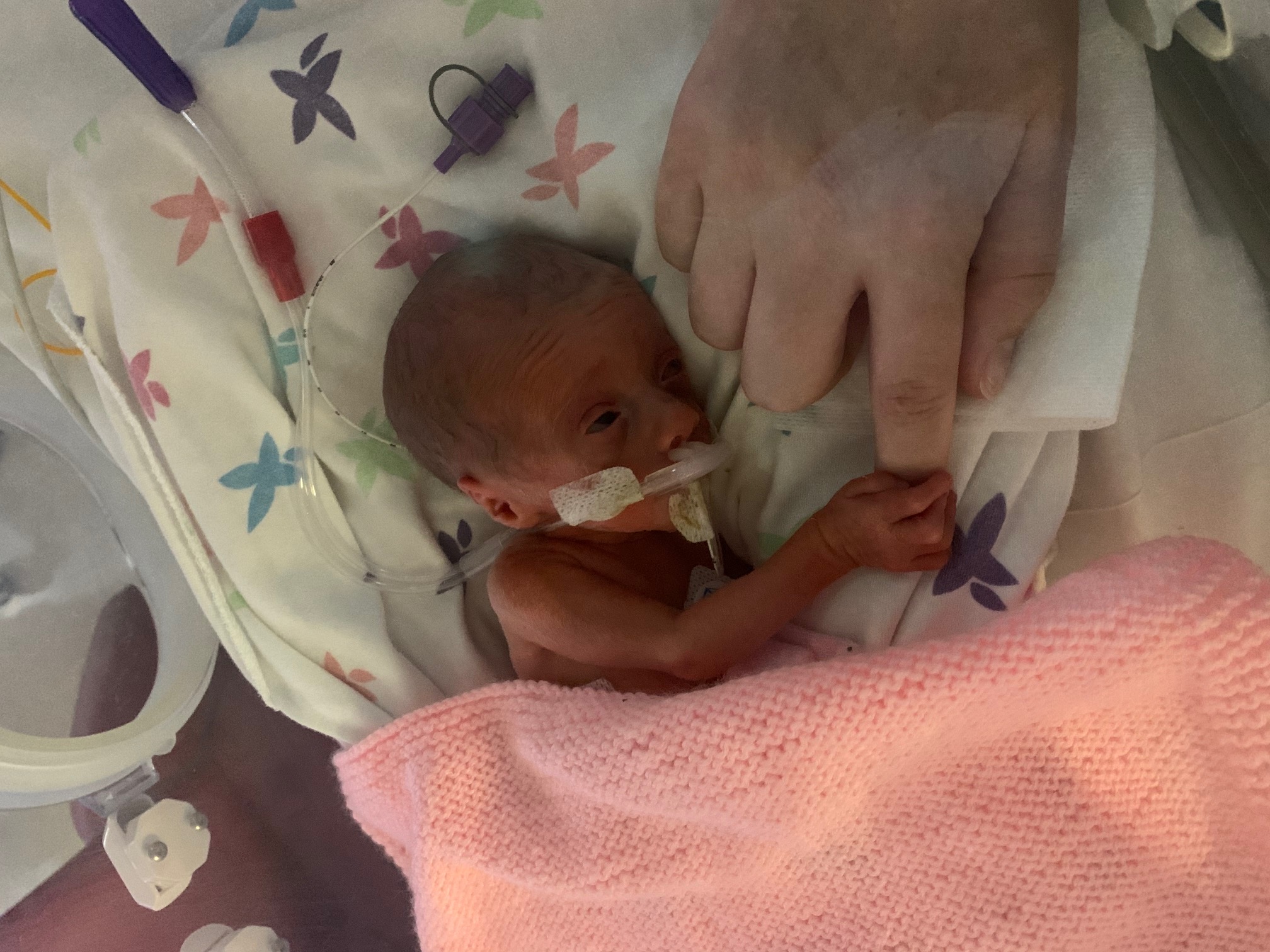 "She was doing well initially and the nurses showed me how to do her tube feeds and change her nappy around all the sensors and cannulas, and encouraged kangaroo care where I got to have the best cuddles with her.
"At around two weeks old Blair became poorly, and had tests which showed that she had meningitis and needed to have platelets and blood transfused, as well as a course of antibiotics. The doctors and staff were brilliant and provided excellent care for Blair, as well as supporting me.
"During this time my husband Tom, who is a submariner in the Navy, was at sea and as Blair was so early didn't get home until Blair was five weeks old.
By this time, she'd been doing much better and moved from the ICU to the high dependency section of the SCBU.
"The nurses had done Little Inky Feet to make a card for Tom to welcome him home from sea, which was lovely. We still have it framed in the house. He couldn't believe how tiny she was, it was an emotional day for all of us.
"She was eventually moved from the incubator and into a cot before we were able to take her home after 10 weeks. It was the best feeling when we were told we were allowed to take her home."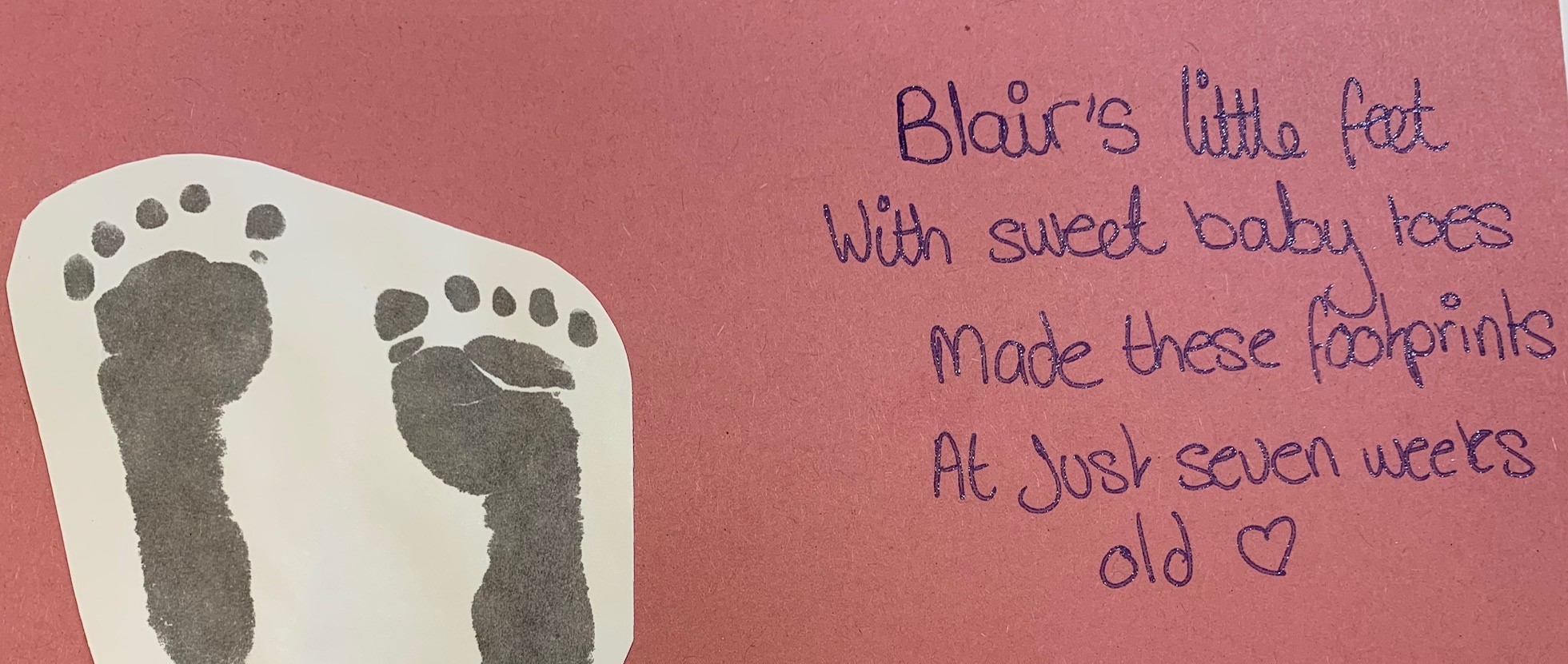 Because of the caring staff in Paisley and the support the family received from Glasgow Children's Hospital Charity, the family will be doing Glasgow's Kiltwalk at the end of April to raise funds for other children and families who will need support in the future.
"I'll always be grateful for the care Blair received," Mhairi added. "As soon as I saw the advert for the Kiltwalk I knew I wanted to do it to raise some money for the unit and Charity that supported us through this time. Blair has also got her wee kilt and is going to come along in the pram for the final few miles.
"Blair has recently started walking and loves chasing our two cats — who are thankfully very tolerant! She also loves going to nursery and soft play.
"She is the happiest, cheekiest little girl, always smiling and giggling away. You'd never even know that she had a rocky start when you see her now."