Glasgow Children's Hospital Charity appoints new Chair and Vice Chair
19 April 2023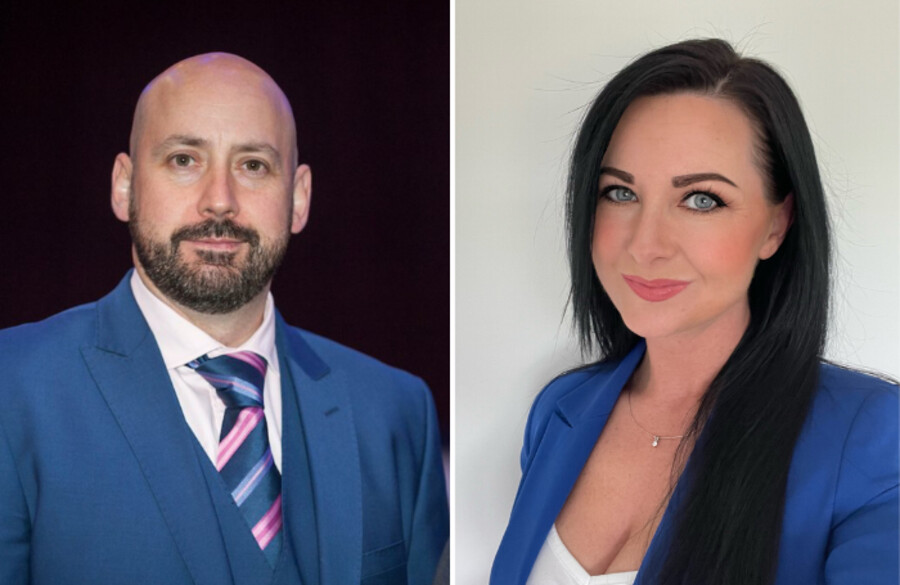 Glasgow Children's Hospital Charity is delighted to announce the appointment of David Kennedy as Chair and Gail Thomson as Vice Chair of the Board of Trustees.
David and Gail bring extensive expertise and experience to the roles. Both have served on the Board for more than three years, during which time they helped the charity navigate the challenges of the Covid pandemic and its subsequent growth.
David, General Secretary at the Scottish Police Federation, said: "I am delighted and privileged to be the new Chair of Glasgow Children's Hospital Charity, a fantastic charity with exciting prospects. As a former patient of Yorkhill it is an absolute delight to be able to assist the charity and the board of trustees as it goes from strength to strength, supporting NHS staff and the children and families they care for."
Gail, Executive Director - Head of Fund Governance and Oversight at Coutts, added: "I am honoured to be appointed as Vice Chair of the Glasgow Children's Hospital Charity Board. Having been a Trustee since 2019 I've had the opportunity to see first hand the life-changing projects and services we provide. It's an organisation whose values I care deeply about and I'm delighted to have the opportunity to broaden my involvement."
The Board of Trustees expressed its gratitude to outgoing Chair and Vice Chair, Professor Peter Watson and Robert Vaughan, for their many years of dedicated service and significant contributions to paediatric health in Scotland during their tenure.