Abel's First Christmas
24 December 2022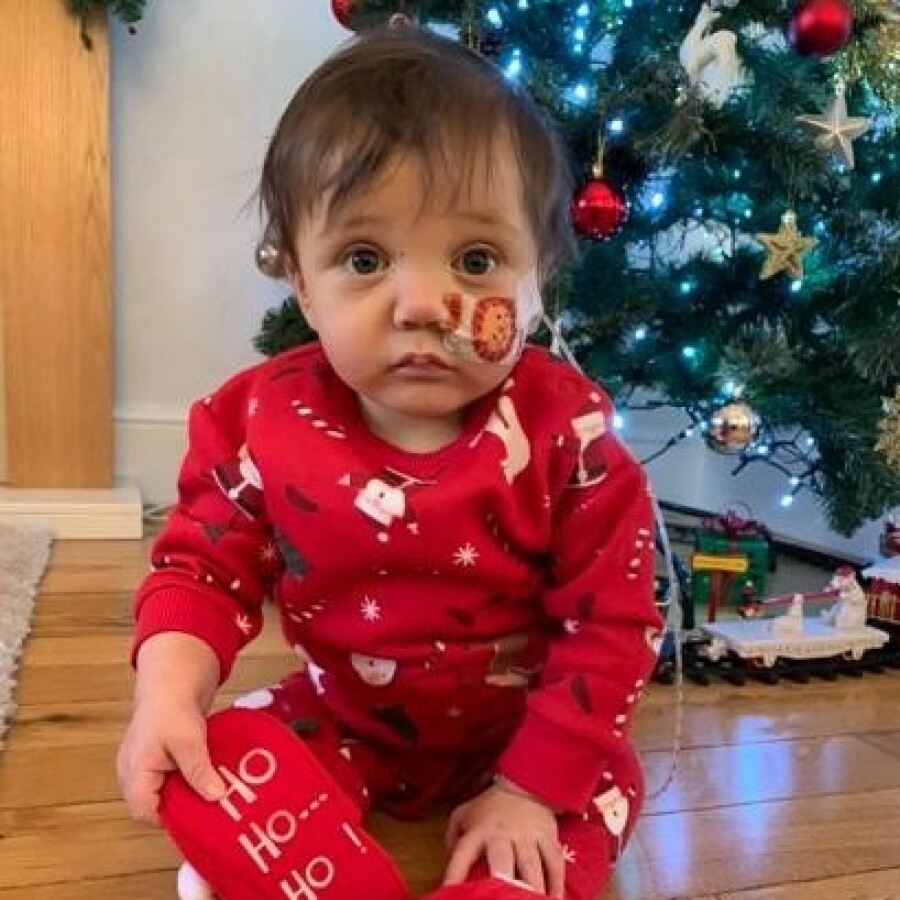 Little Abel is celebrating his first Christmas and his first birthday in the space of a month – but when his mum Lynn and dad Frankie had to follow his air ambulance from London to Glasgow by train, they worried those special milestones might never come.
Beginning with a blue-lit drive from Ninewells in Dundee down to Glasgow in the first hours of his life, heart and liver patient Abel's journey has been nothing short of incredible – and at Glasgow Children's Hospital Charity, we've been there for the whole family whenever possible.
Thanks to the video platform vCreate, which we are now funding in the Cardiology Ward at the Royal Hospital for Children, Lynn and Frankie were able to receive special video updates from staff on duty when they needed it most.
"vCreate was beneficial for us," said Frankie. "We couldn't spend every waking hour with him, because he was in and out of intensive care for a few weeks. Even when they were doing his surgery, that was eleven hours. When he came out with all his tubes, we couldn't communicate with him – he was in an induced coma.
"Finally, when he came to, we were sent some videos of him and that was such a big help. They sent us updates and little videos where he would be playing with some of the nurses or getting bathed.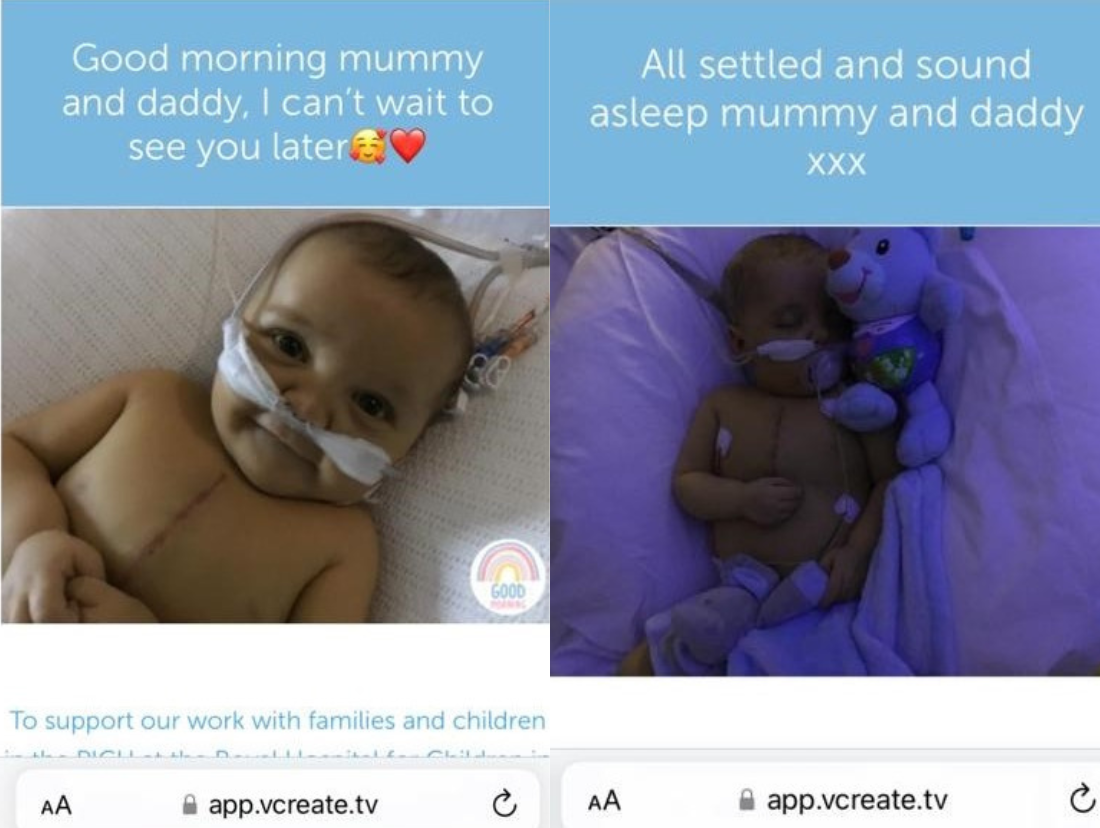 "The nurses using it were great, absolute angels. Not even just the medical side of things – the nights we couldn't be with Abel, they were able to be his wee pal.
"The Play Team, who are supported by the Charity, were great too. They got involved closer to Abel's discharge. As he got a bit older and got a bit more communicative and eager to play, they came through with play mats, sensory toys, nightlights, and books.
"We also were able to do our Little Inky Feet poster. That meant a lot, because that's something every new parent wants to do with their new arrival. We missed out on that in the first months of Abel's life, so it was brilliant we could do that, and we've kept the footprints. It'll be in the scrapbook we're preparing for his first birthday.
"It felt like the Play Team were always thinking of us and they made sure we got to see all of that."

Abel's dad, Frankie
Abel has been home since July, but Frankie explained it has been a long road to that point.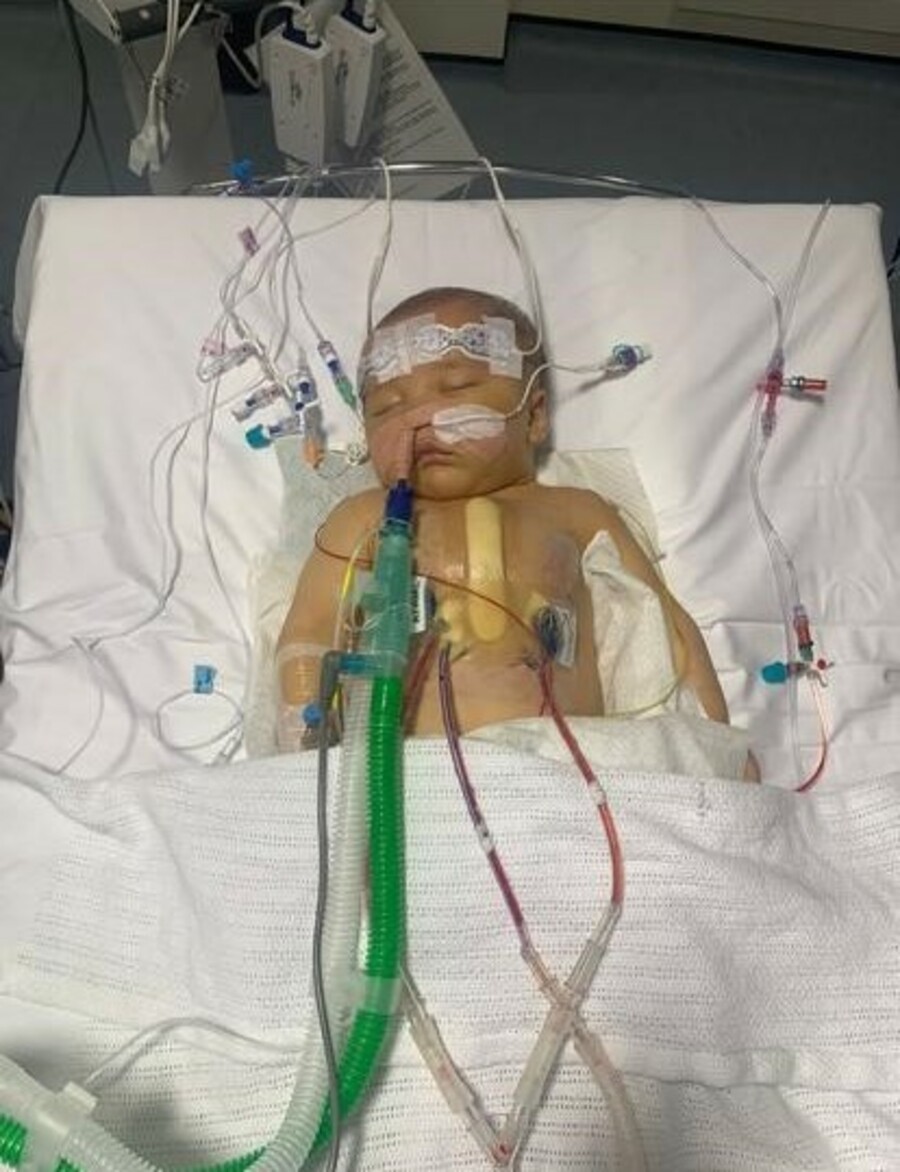 "He was only a couple of hours old when they took him away to listen to an irregular heart murmur. He ended up being rushed to Glasgow to see a heart specialist. They scheduled him in for a heart surgery, transferred him back to Dundee for another couple of weeks, and he was then in neonatal.
"We got him home for a few weeks and had some difficulties there. We took him back to Dundee, and his colour was off. We went down to London to see a liver specialist down there, and it turned out his liver was the predominant thing in this whole situation.
"We weren't allowed on the air ambulance back to Glasgow because of the weight – there was already heavy machinery on the plane. While our wee boy was in the air, we had to get the train up to Perth, then drove to Glasgow. Knowing he was up there without us was so difficult.
"Abel spent another four or five months in Glasgow and he couldn't go home until they repaired his heart. Finally, we got him home in July and he's been home since!
"He's got his liver journey to go, we just need to keep an eye on it. It has been a rocky road to where we are now."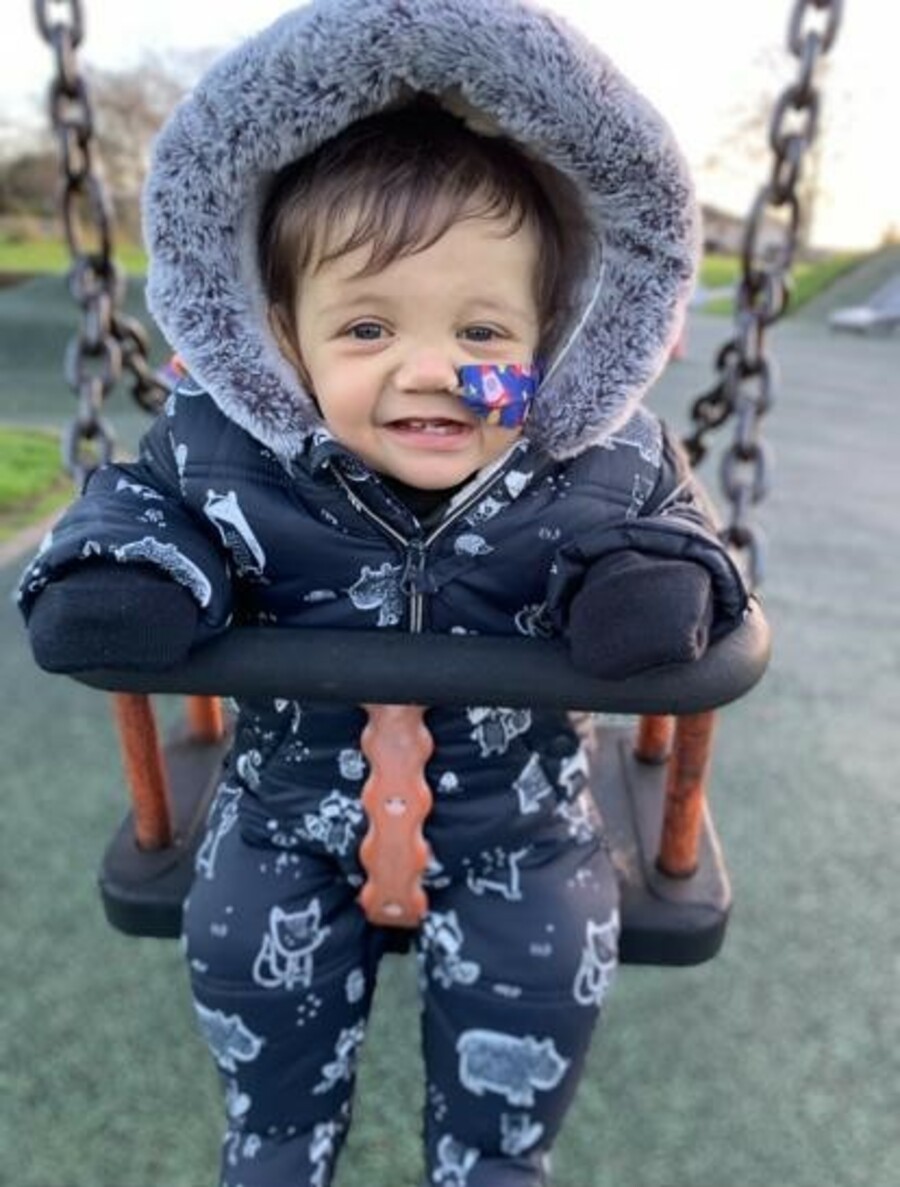 After such a long journey to get Abel home, Frankie knows it will feel extra special to see him unwrapping his first Christmas presents under the tree and joining the whole family for dinner.
"He's a very special boy. He's all smiles, every day, and takes it all in his stride.
"For his first Christmas we'll be going to his Granny's for Christmas dinner. It's going to be a good one and it means a lot to the whole family."