Angel Aria's First Christmas
23 December 2022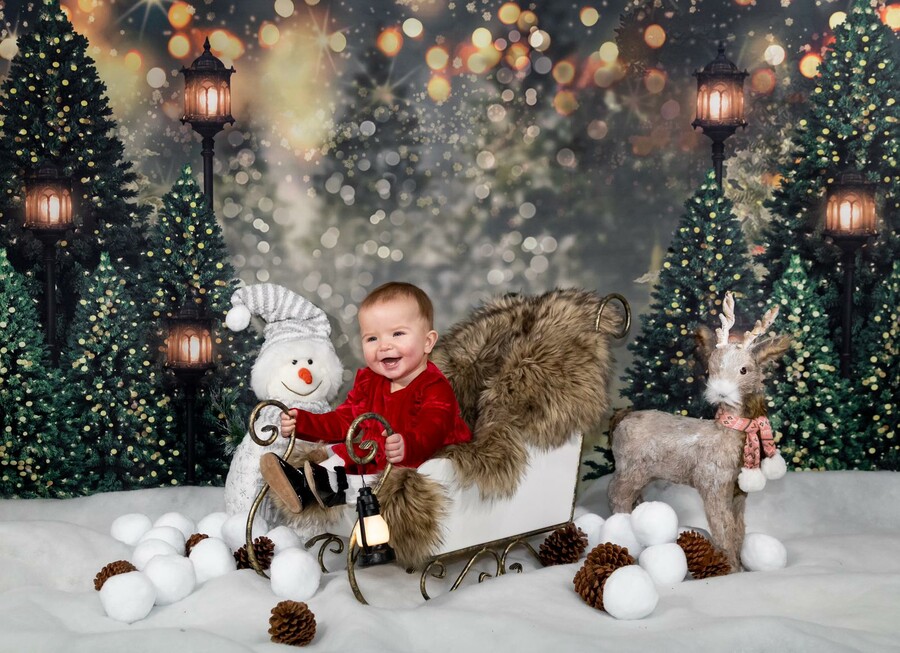 After a difficult hospital journey, wee angel Aria is spending her first Christmas at home with family! Hear her incredible story from mum, Erin.
'Our journey at Glasgow Children's Hospital began back in September 2021.'
'We were referred to the fetal medicine team after our 20 week scan at our local hospital when the sonographer identified possible issues with our baby's heart.'
'Subsequent scans confirmed our unborn baby had a condition called Tetralogy of Fallot, which would require open heart surgery within the first year of life.'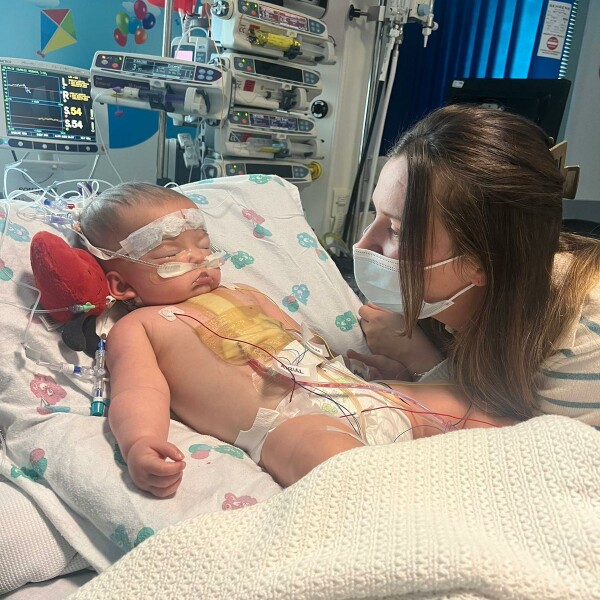 'We were told even in the best case, we were looking at open heart surgery, if not potentially multiple.'
'We are incredibly grateful for the early detection of Aria's heart condition as it gave her a much better chance of surviving.'
'Aria was born on the 2nd of February 2022 - 02/02/22!'
'We attended regular appointments at the fetal medicine team who were a great suppport throughout our pregnancy.'
'At just 8 months old, Aria's open heart surgery went ahead.'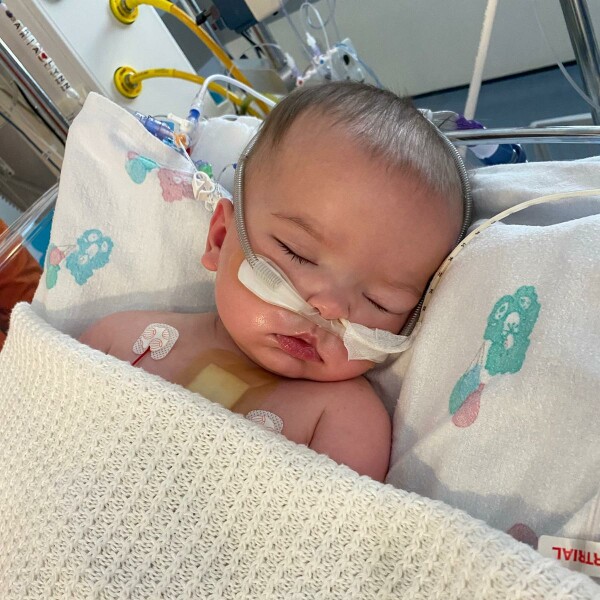 'The day of surgery was the worst day of our lives, we didn't know what to do with ourselves. Nothing can prepare you for how you'll feel when your baby is in their hospital gown preparing to go down for major surgery.'

Aria's mum, erin
'Unfortunately, surgery didn't go to plan and the following morning Aria was rushed into theatre for emergency surgery. The following days were critical.'
'Our journey within ICU was an emotional rollercoaster, some days we saw progress and others felt like we took 5 steps back.'
'The care Aria received whilst in hospital was incredible. Every nurse, consultant, anesthiast, doctor and surgeon that attended to Aria showed so much love towards her.'

ARIA'S MUM, ERIN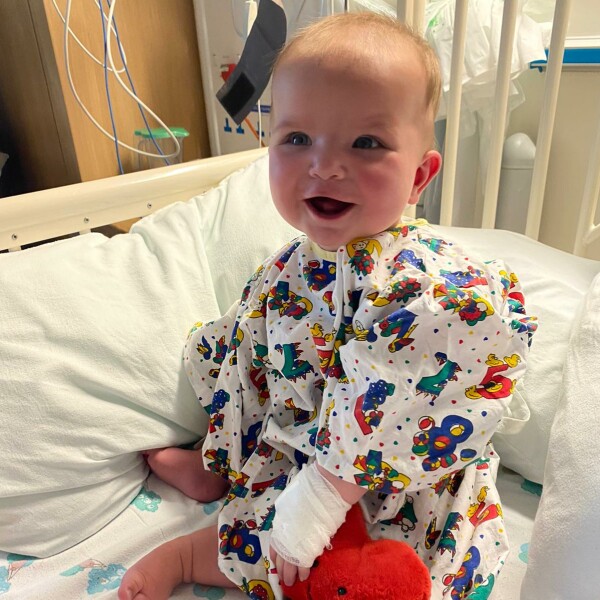 'We knew we were in great hands. Each staff member went above and beyond for us as a family and we don't know what we would have done without the support.'
Aria was eventually discharged from hospital and is now thriving at home with her family!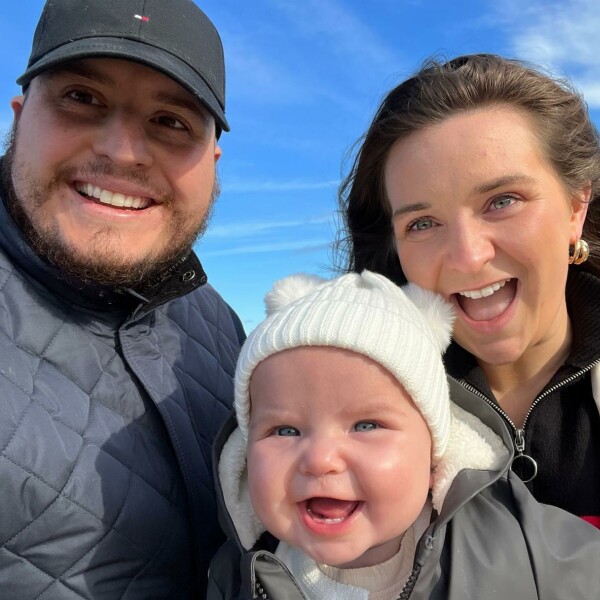 'The hospital saved our little girl's life.'

Erin and Daniel, aria's parents
'Raising money to support Glasgow Children's Hospital Charity is the least we could do, in hope they continue to support families in a similar situation when they need it most.'
Erin and Daniel have managed to raise an incredible £3035 for the charity by fundraising on Facebook.
They drove down from Fife a few days before Christmas to visit the children's hospital for a cheque presentation and to drop off some special gifts to the medical staff who helped save their little girl's life.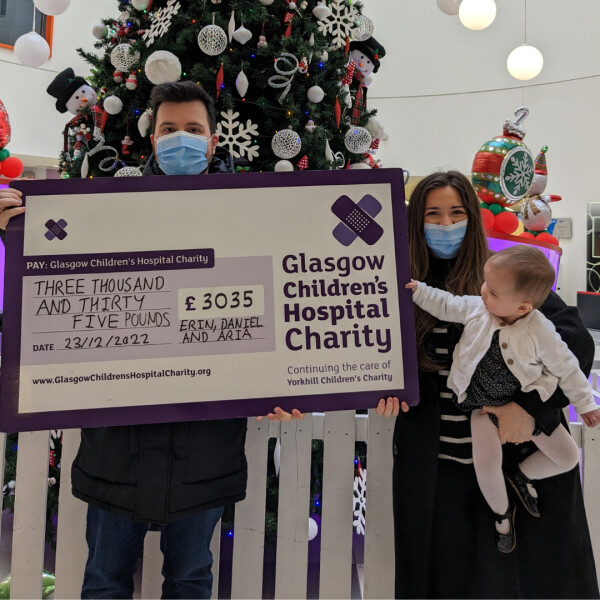 'We are feeling incredibly grateful that Aria's heart has been fixed in time for Christmas and that we can spend her first Christmas at home making memories with our loved ones.'

Aria's mum, erin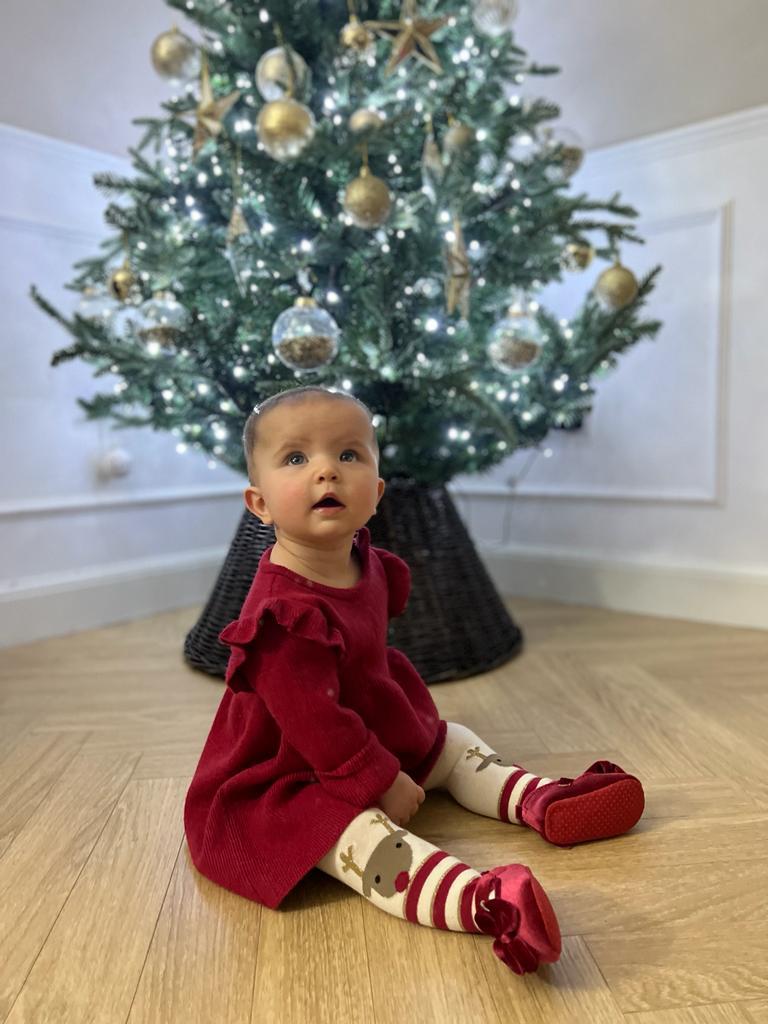 'The Royal Hospital for Children will forever hold a huge place in our heart, thank you for saving our little girl!'