Scaling Ben Ledi in memory of Siobhan
19 October 2022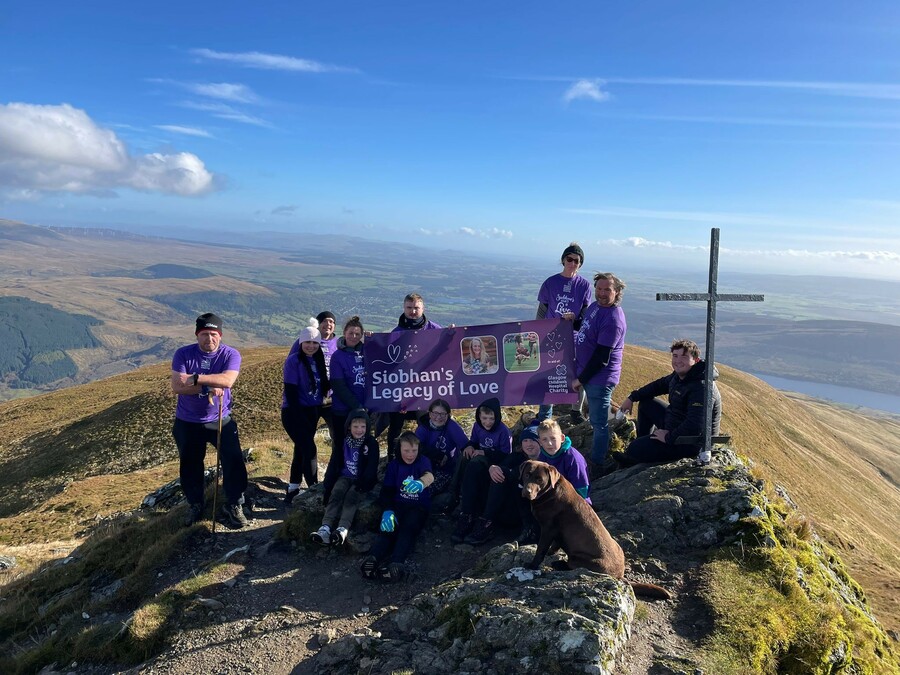 We were honoured to join friends and family of Siobhan Cattigan last weekend, as they completed a fundraising climb of Ben Ledi in memory of Siobhan.
The climb was a fitting tribute to Siobhan, who was happiest when she was out on a walk with her dog Breagha, tracksuit bottoms tucked in and lead around her waist, ready to go. The Ben held a special place in Siobhan's heart, being one of her favourite views from her hometown of Callander. No matter where she was or what she'd been doing, it was a symbol of home and brought her solace.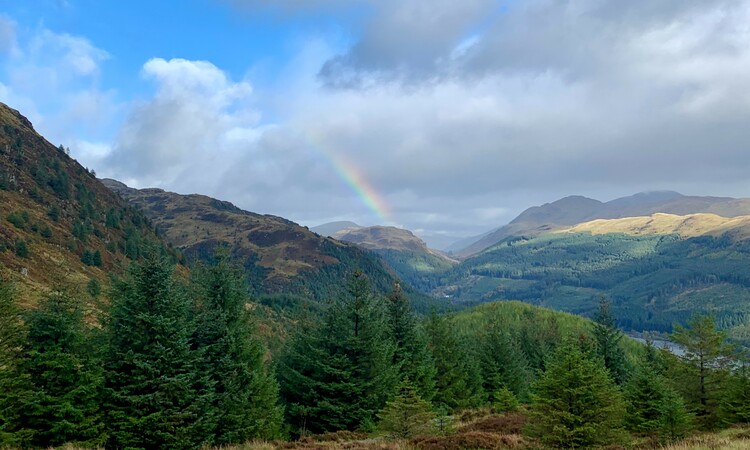 Siobhan's partner Ann, who organised the climb, said: "Siobhan's wee cousins were so excited to climb the Ben. They all did amazingly well getting to the top, her youngest cousin who is 6 years old flew up! Family meant everything to Siobhan, I can't describe the love they have for one another but it's unbelievably special so it was important that the younger kids had something which was tangible and positive to remember Siobhan by.
"Having the T-shirts and banner with her Legacy of Love on them, I think reminded everyone of Siobhan's innate kindness especially to those in need. Thank you to everybody who donated. The climb raised a further £1,475 for Siobhan's Legacy of Love, with more sponsorship still coming in."
Siobhan was passionate about supporting children and animals in need. Following her passing, there was an outpouring of support and generosity from Siobhan's family and friends, who established a tribute fund in her name – Siobhan's Legacy of Love. The fund has already helped many children and families by providing access to hippotherapy, which can help children with conditions such as cerebral palsy.
We'd like to thank everyone who has so generously donated to Siobhan's Legacy of Love, and express our heartfelt thanks to Siobhan's loved ones for their continued support – it truly is an exceptional legacy.