Wee Faye and Dad Craig Climb Ben Nevis!
19 October 2022
Huge well done to little Faye and her Dad Craig for climbing Ben Nevis and raising an incredible £1555 for the charity!
Hiking Duo
"Faye and I love hill walking in our spare time", Dad Craig told us.
"Although Faye is only two and a half, she has completed 20 Munros and scaled England's highest mountain Scafell Pike! We use a special carrier, but Faye climbs roughly 10 percent of the climbs."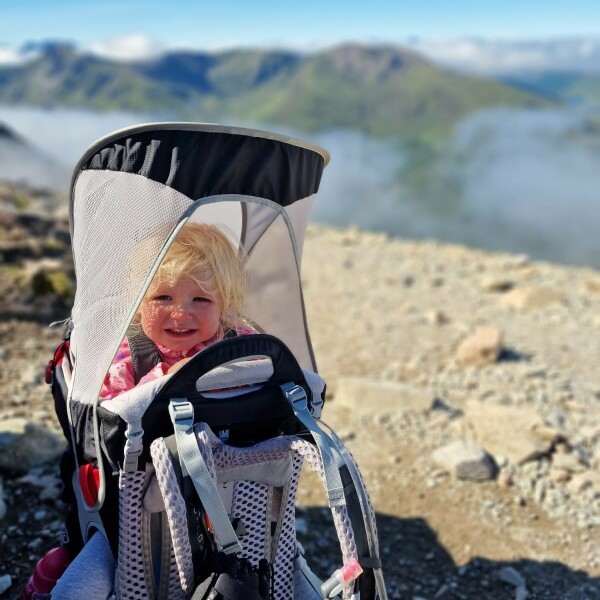 "We decided to plan a sponsored hike of Ben Nevis - the UK's highest mountain - in support of Glasgow Children's Hospital Charity."
"We're doing it to raise pennies for the girls and boys who need help."

Faye, 2.5 years old
"We set an initial fundraising goal of £500 which in the current climate was pushing the top end of what I thought was achievable."
"We were blown away by the support that we received and ended raising £1555, over triple our target!"
Close ties to the Charity
"We wanted to fundraise for Glasgow Children's Hospital Charity in honour of two kids, Owen and Lucy, who are here today because of the great work the hospital do."
"My nephew Owen has a rare heart problem called Transposition of the Great Arteries (TGA) causing the two main arteries leaving the heart to be reversed."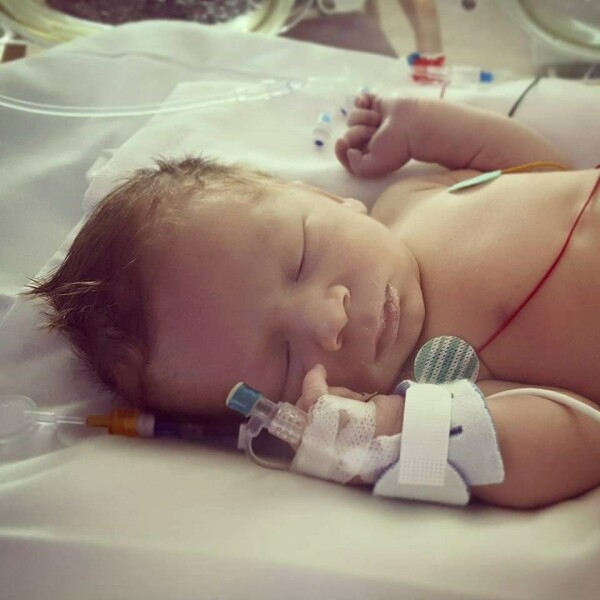 "Owen was the first child to have open heart surgery in the Queen Elizabeth Hospital on the 20th of June 2015. Owen is seven now and doing really well!"
"Our other child warrior is Lucy who is the daughter of some of my close friends and practically my adopted niece!"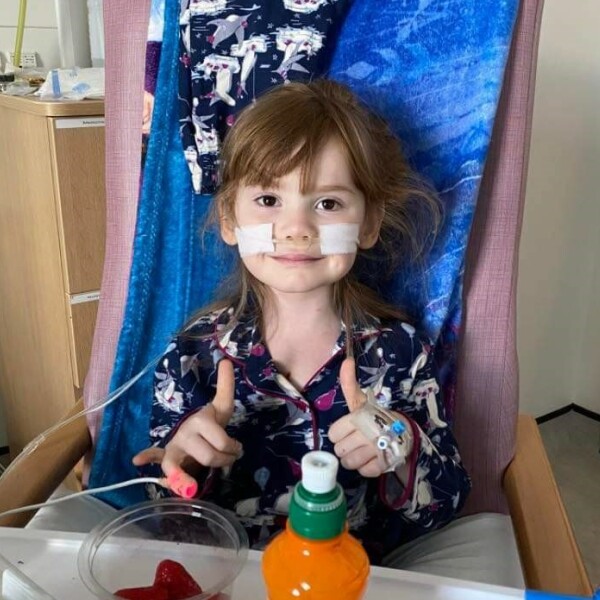 "Lucy was diagnosed with Double Inlet Left Ventricle and went through numerous surgeries at the children's hospital in Glasgow. She is six now and also doing well."
"Words can't describe what it means to see them enjoying life to the full thanks to the amazing care they received in hospital."
"I have two young children and it gives me reassurance to know that if they were to develop health challenges then there is support there to look after them."

Craig moffat
"Both families went through a lot but there was always hope. This hope was created by the expertise, compassion and empathy of all at the hospital and charity staff who were involved in Owen and Lucy's fights."
The Climb
"We started the climb on a sunny summer's morning donning our Jimmy hats and charity t-shirts with pride!"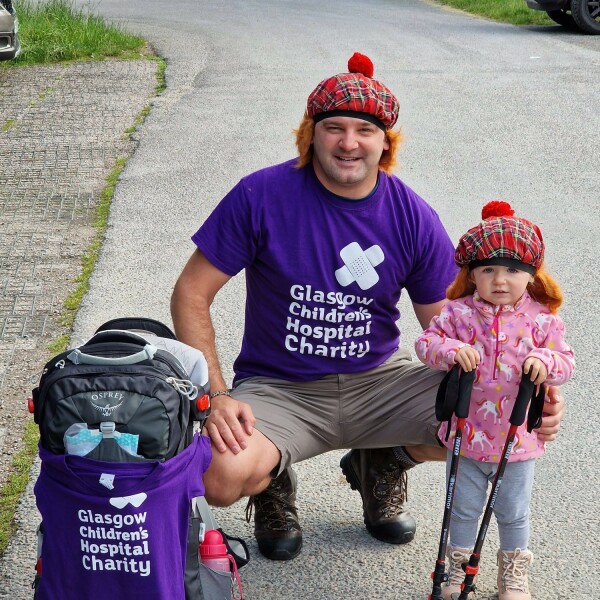 "We left the visitor centre at 8am and headed up the route, the full ascent of the day laid out in front of us."
"We had never done a hike as long as this and it definitely played on my mind from a safety perspective, but I'd spent a lot of time planning in the weeks leading up to the big day."
"Also, the fact we had already reached our goal of £500, the pressure was definitely on to complete it!"
"Right from the start we received donations from well-wishers on our way up the mountain and lots of encouraging cheers."
"We reached the first snack stop after two hours and Faye happily carried out a highland dance to share on social media to try and raise some more donations!"
"We made it to the Plateau of the summit by 11.30 and passed a big bank of snow to Faye's delight."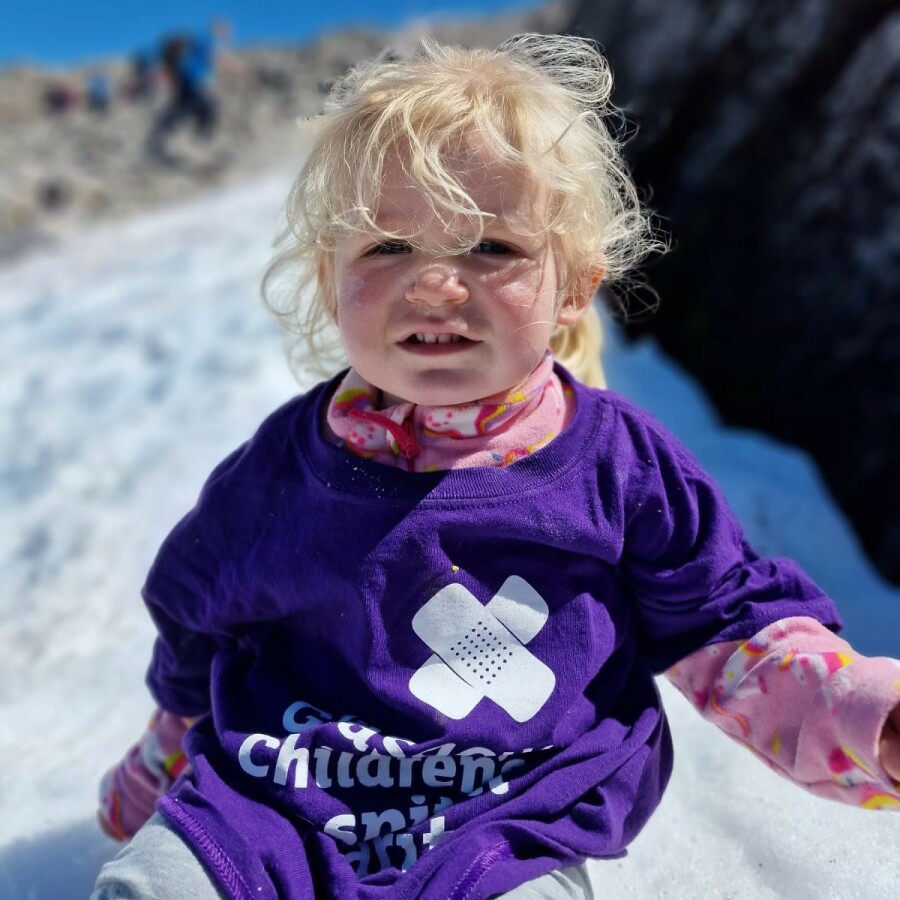 "It was at this point I could feel my legs starting to feel strained, but together we powered through and about thirty minutes later we reached the top of Ben Nevis!"
"Faye was over the moon as we shared the great news with friends and family. Lucy even sent us a well done message which Faye watched over and over."
"I have climbed many a mountain, but I've never felt so fulfilled being with my daughter and supporting the charity at the same time."

Craig Moffat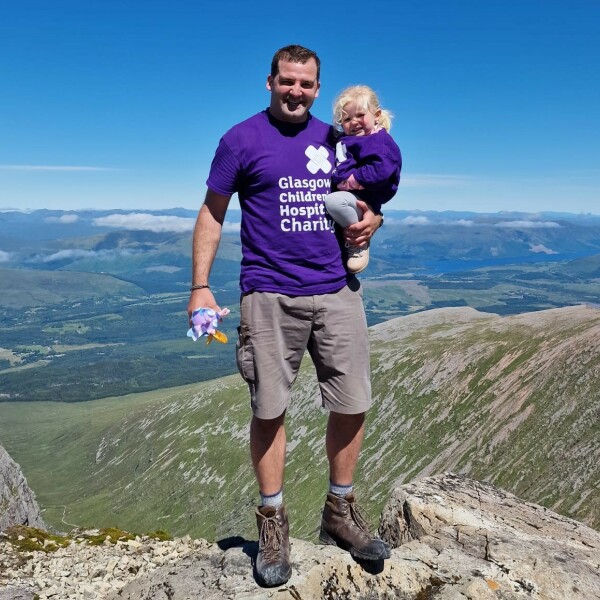 Heading Down
"We knew the descent would be tough as it was mostly scree and rocks, but we were rallied on by fellow hikers and even picked up some more donations on the way down!"
"We finally reached the bottom at 3pm and Faye was treated to a well-earned ice cream back at the carpark!"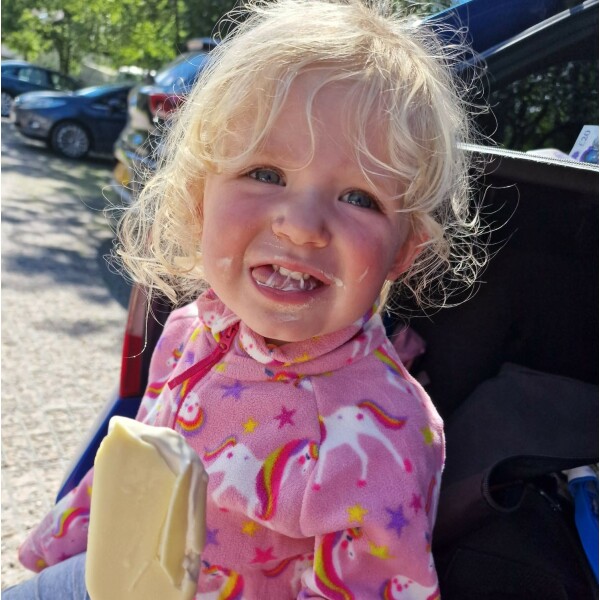 "By the end of our fundraiser, we had raised £1555 which shows peoples thoughts and feelings on the great work the charity do. Faye walked roughly 1hr 30m on the day which is good for her age.
Stats
Total Time: 7 hours
Elevation Gain: 4,390 ft
Distance: 11 miles
Ice Creams Eaten: 1
Total Raised: £1555
Presenting the Cheque
"It was great to be able to present our cheque with Faye outside the Children's Hospital in Glasgow."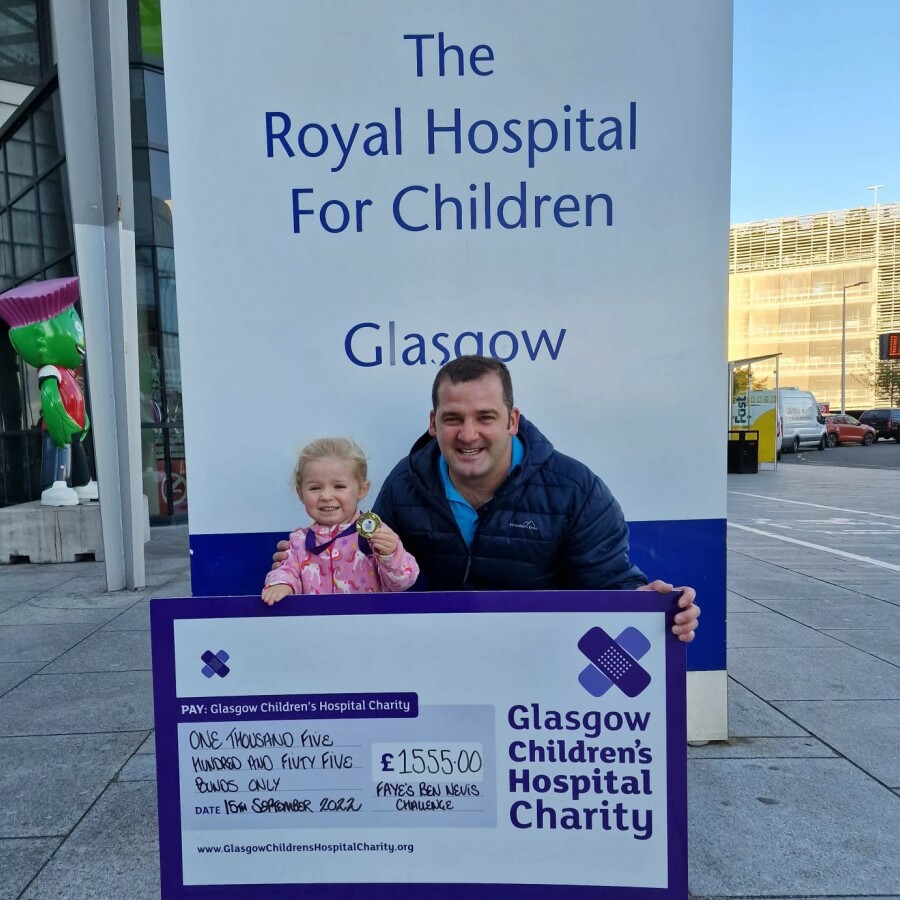 "Faye especially loved receiving her medal from Julie who works at the charity and still tells people about it!"
"We're already looking forward to the next fundraiser and hope our story inspires others to raise money for this amazing charity!"