I'll be home for Christmas - Kara's story
22 December 2021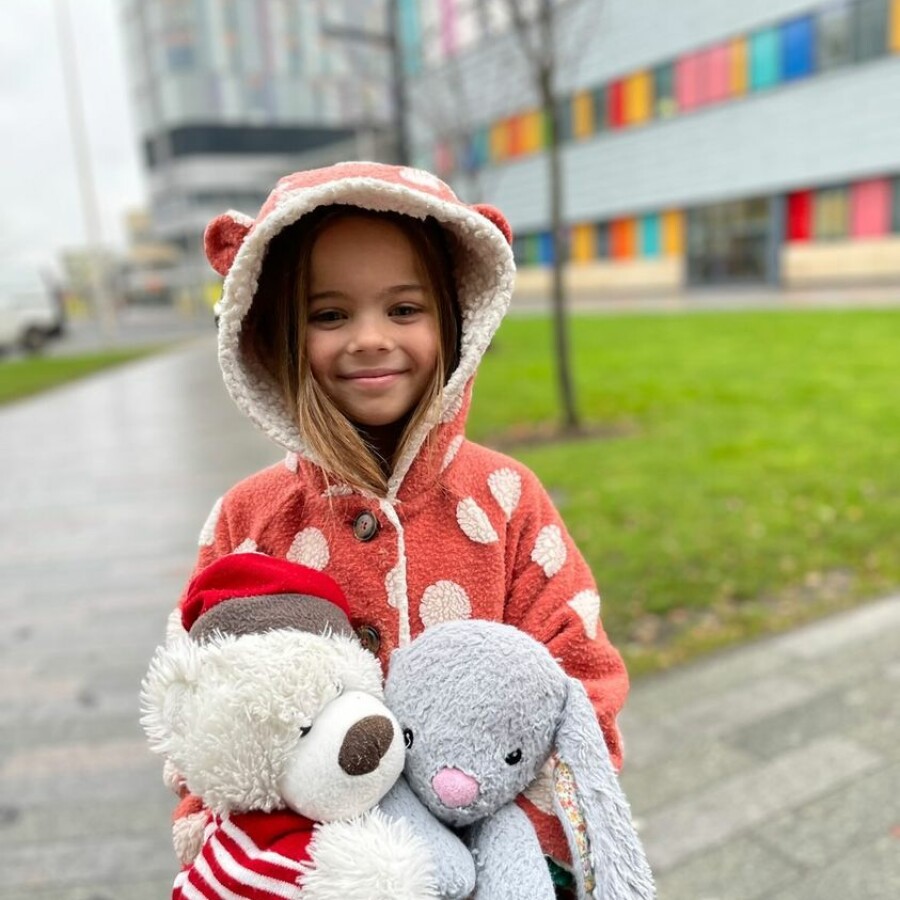 7-year-old Kara had brain surgery less than a week ago. Now she is heading home to spend Christmas with her family. Your generosity helped make her hospital journey that little bit easier.
Mum, Laura tells us more about what they have been through and the impact of your donations:
Learning to cope
When your baby gets a tumour diagnosis, you learn two things:

1. She is stronger than you could have ever imagined.
2. She is loved more than she will ever know.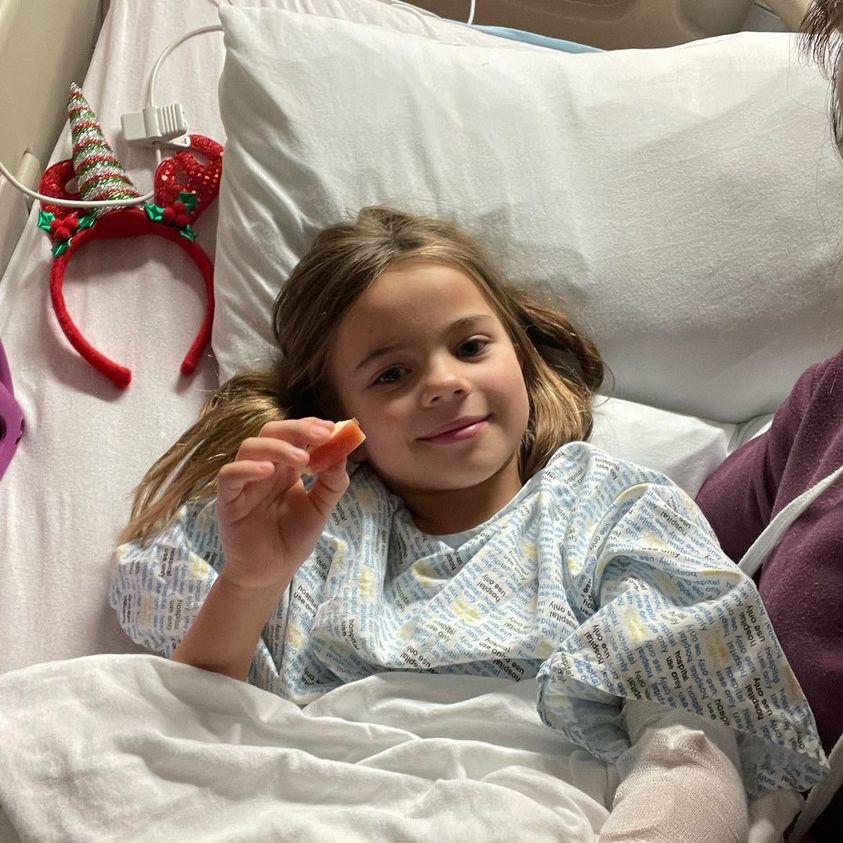 Kara's bravery
We have never met anyone so brave and strong. We are so proud to call this precious little warrior our daughter. Spending time in hospital with your child at the best of times is hard but in the lead-up to Christmas, it's really tough.

Magical movie memories
3 days after Kara's operation, we spent an amazing movie night together in the charity-funded MediCinema. We enjoyed a few hours away from reality so our princess could dive into a movie and forget her pain. We also had the place all to ourselves - would you just look at those seats!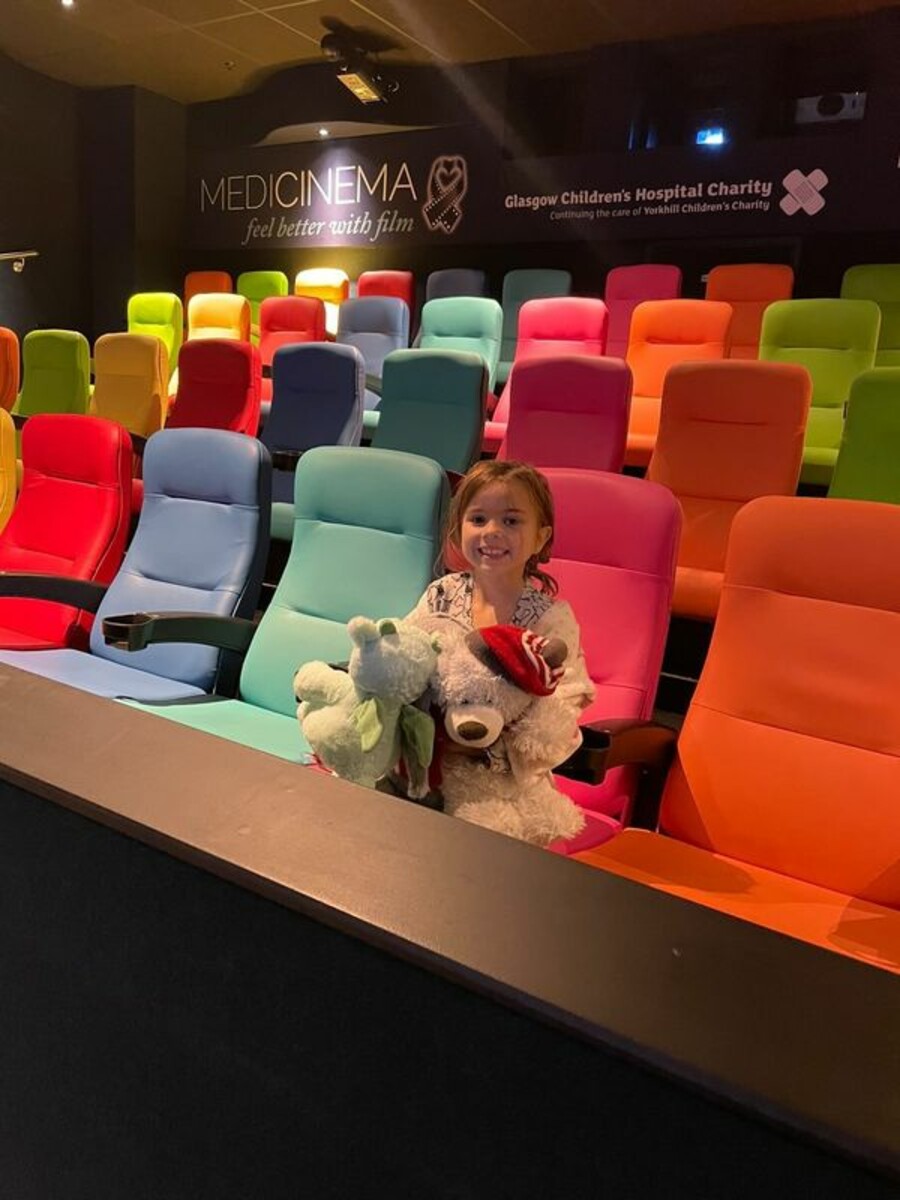 Virtual activities on the ward
Kara has been kept busy with loads of other play activities organised by the charity too, including a virtual Christmas party via Zoom!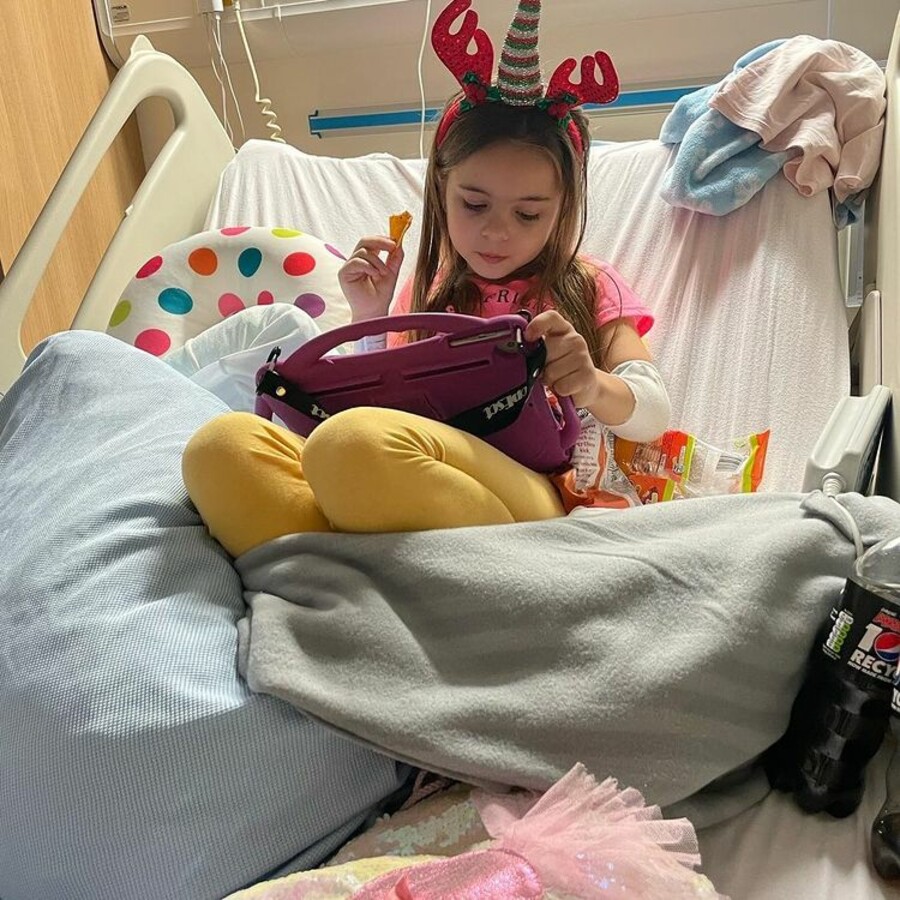 Our Christmas wish
Santa - if you can please bring Kara all the courage and positivity and a full recovery, we would be eternally grateful.

We still have pending tests results, scans, and further treatment but for now, as a family of 4, we are going to enjoy our first Christmas together.
Thank you for continuing to support such a special charity and all our best wishes to all the staff at the children's hospital.

Have a very Merry Christmas,

Laura x