Helping Grace to giggle
23 December 2021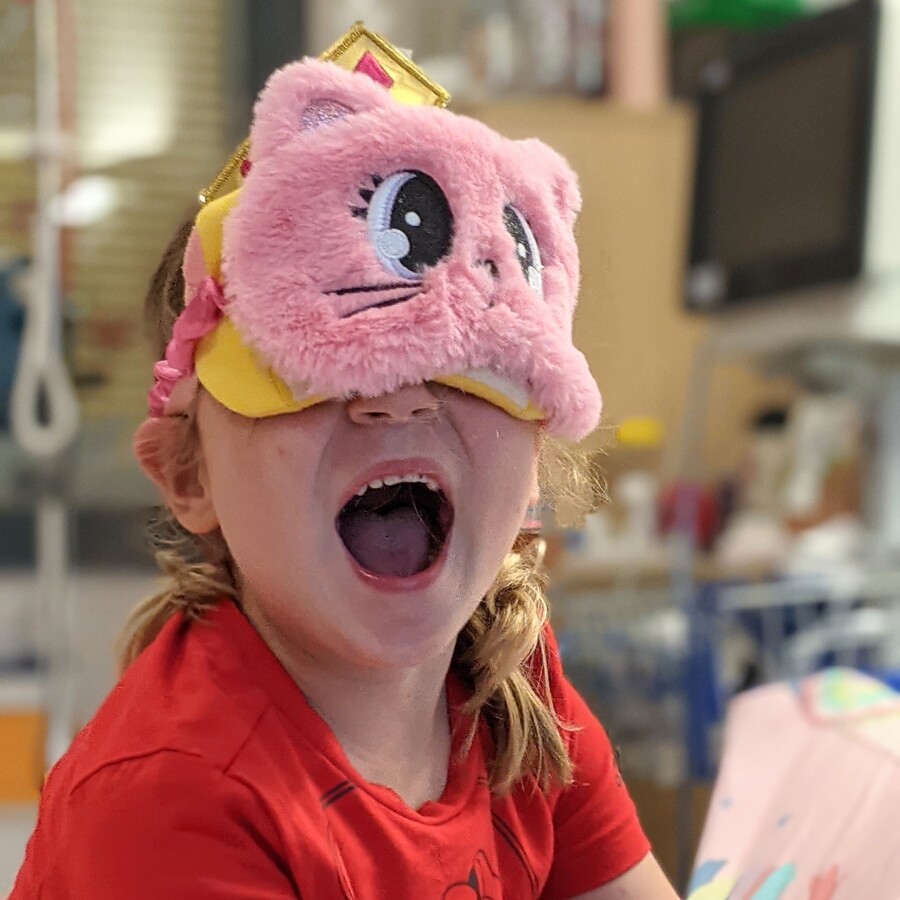 Meet Grace, the giggler. She loves Ally from the Play Team and your generous donations help to make sure she has fun while in hospital. Dad, Robert tells us more:

Grace's journey

Grace has Cystic Fibrosis. Personally, I think the work the medical teams do is unbelievable. From the day Grace was born, everyone from the full team in NICU to her surgeons, doctors, dietitians, and physios have been outstanding.
Nothing seems like a hassle, everyone is willing to listen to you and make you feel relaxed. The most important thing we know is that they have Grace at heart and want to do the best for her.
The power of play
The charity's funded projects are priceless. We are always gutted when being admitted, but one of the first things Grace always gets excited about is Ally & the Play Team. They constantly come by with things to do, keeping Grace occupied with crafts, lego & activities.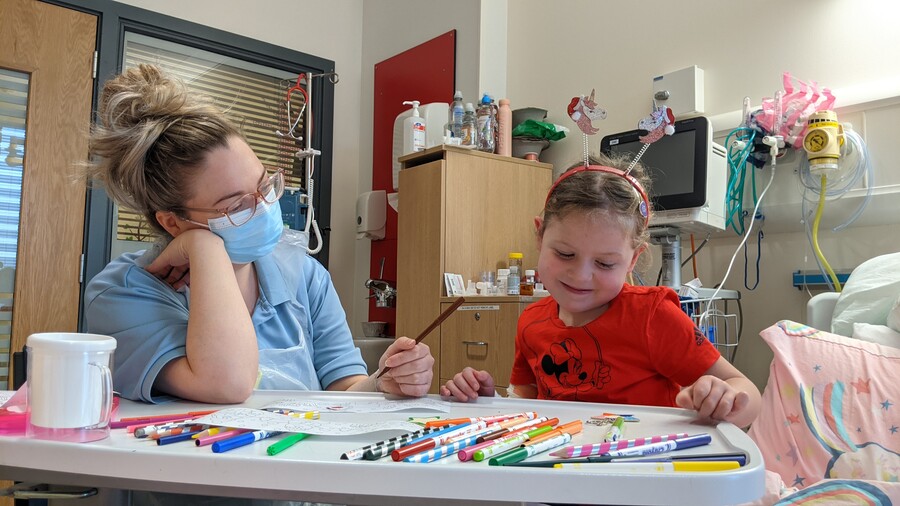 Teddy magic
When we were admitted the first time for IVs we were all nervous about this, especially Grace, but when one of the team from the Teddy Hospital came by, they gave Grace a teddy with its own PICC line in and explained everything to her.
The reassurance we needed
The Family Support and Financial Inclusion service is also a godsend. They have been excellent at making sure that we don't miss out on anything. Just having that different face to see and a voice to talk to means so much too.
A message to you
Thank you. We are eternally grateful to you all for helping to fund the charity's work.