From Niall's Heart To Yours
12 February 2021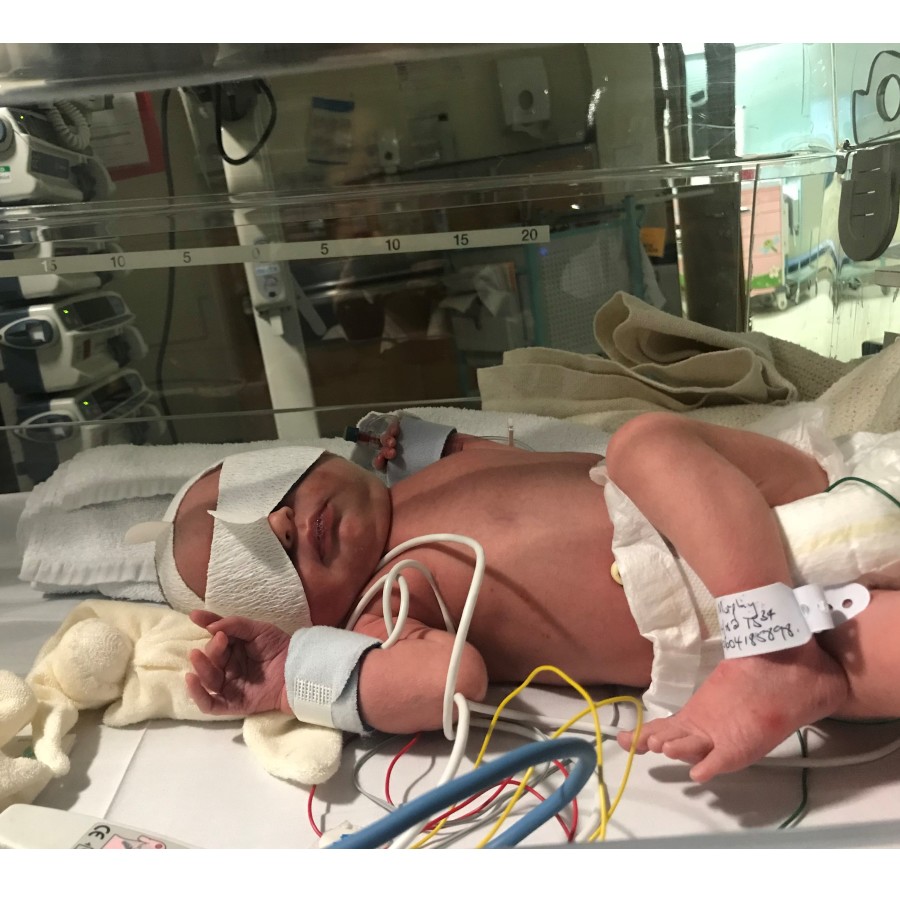 This Valentine's Day, we're sharing the story of Niall. This little heart hero was cared for at the children's hospital, and has inspired his family to fundraise with Glasgow Children's Hospital Charity. Hear more from Mum Natalie:
Niall was just 3 weeks old when the cardiologists needed to operate on his heart. He was so tiny, and so was his heart – only the size of a strawberry.
No-one can prepare you for the news that your baby has a congenital heart defect, or for the feeling of handing your wee one over for heart surgery. It was devastating. I'm an A&E nurse myself, but it's so different when it's your own baby.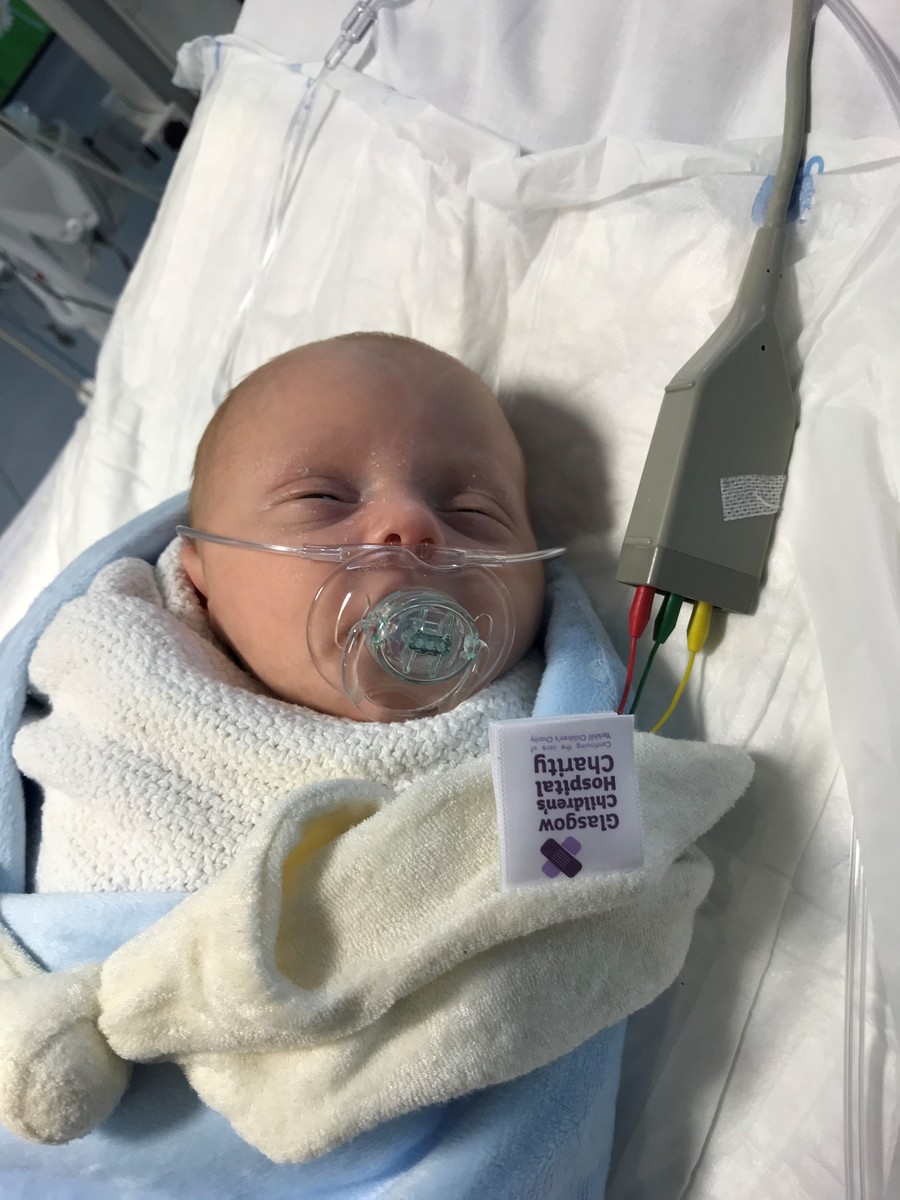 Throughout our hospital journey, Glasgow Children's Hospital Charity and the medical teams in cardiology, surgical and intensive care were always there for us as a family. Staff on the wards were so accommodating, they were absolutely brilliant.
As for the charity, they helped to ease our worries as a family which meant the world at such a scary time. They funded the pull-down beds in the hospital rooms so that I never had to leave Niall's side. When I did need to go for a shower or get organised, their volunteers would come to visit Niall, meaning I didn't have to worry about him being on his own.

Niall's hospital stay also had a big impact on his big sister Sophia, who was thrust into a world where her mummy and daddy were now always at the hospital. The charity's volunteers would make sure that Sophia had fun when she came to visit, taking her to the Play Rooms and MediCinema, which I think helped her cope with the hospital environment a lot better.
Niall is almost 3 now. He is our little heart hero and we are incredible proud of the lovely little boy he is becoming. We'll never be able to thank the incredible cardiology team enough for helping our little boy thrive, and for giving him the very best care.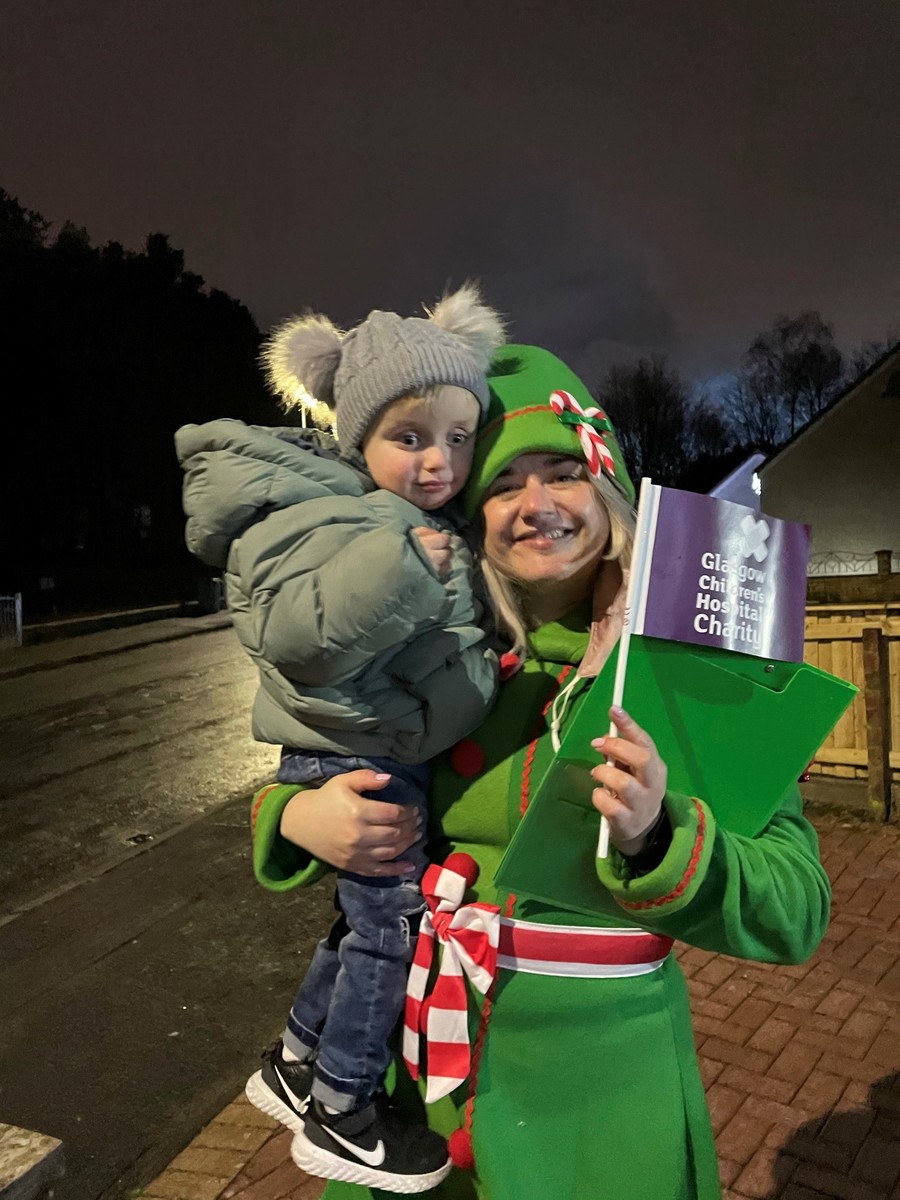 We knew we wanted to give back to the Charity, so we held an outdoor Christmas event on our estate with our very own Grotto, games, sweet treats and characters. We were delighted to have been able to raise £1,1161.21, and are already planning our next fundraising event in Easter.
Glasgow Children's Hospital Charity need your help now more than ever. Spread your love this Valentines day by making a donation to help and support other little heart heroes just like mine. From Niall's heart to yours, thank you!