Life in Lockdown: Volunteers Helping Tiny Lives
1 February 2021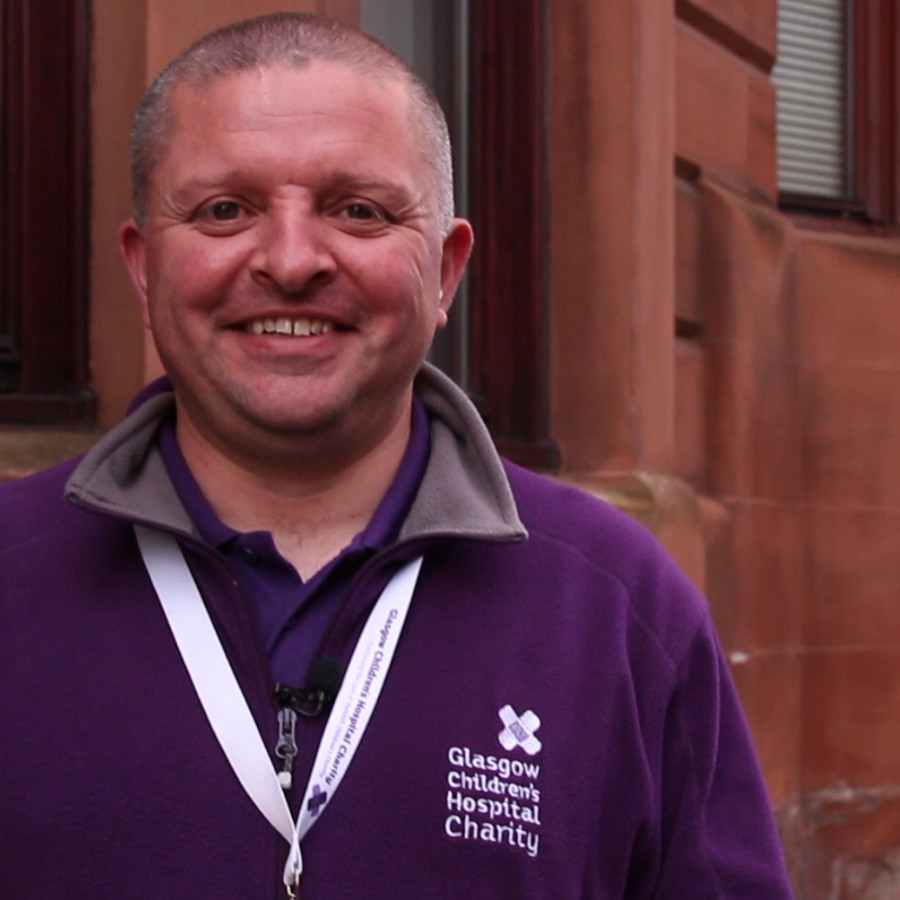 Our Volunteers are continuing to help tiny lives during lockdown
While lockdown brings about changes for most, in Neonatal Units across the country, tiny and vulnerable babies continue to require critical care and donor breast milk.
Each year, nearly 4,000 babies are born prematurely in Scotland. For babies who are born early, their organs and immune systems have had less time to mature, making them at greater risk of infection which can be devastating in their critical early days.
These tiny babies face an unimaginable battle to survive from the moment they come into this world - many needing life-nurturing donor breast milk. That's where Scotland's Donor Milk Bank comes in.
Our volunteers play a crucial role in ensuring that donor breast milk is safely collected from donors, transported to the Donor Milk Bank for pasteurisation, and delivered to neonatal units across the country.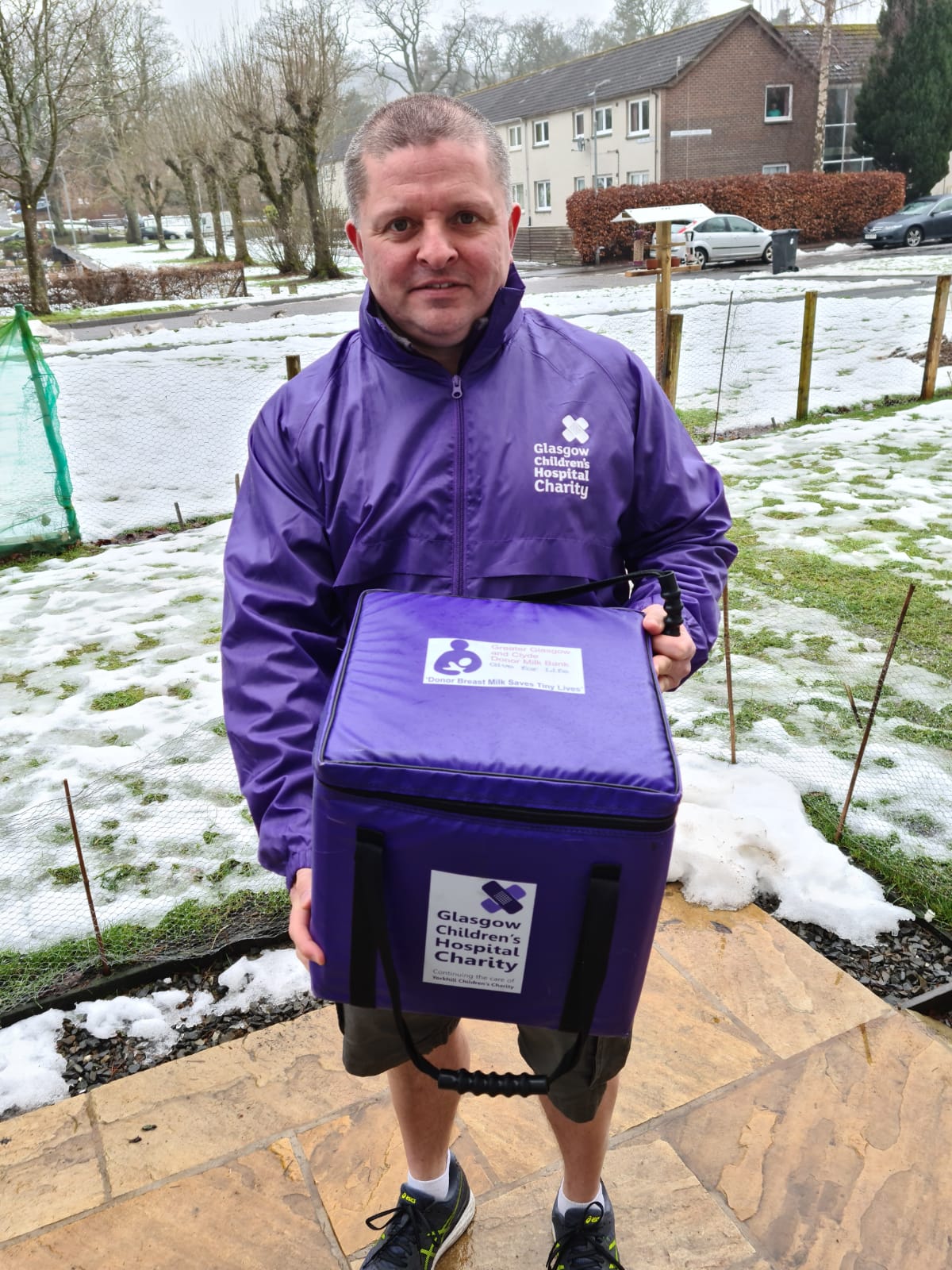 Jonathan, who has volunteered with Glasgow Children's Hospital Charity for over four years, is continuing to make essential trips across the country as part of our incredible Volunteer Driver team.
"I feel really lucky in that my shift work allows me a bit of spare time during the week. I love driving so volunteering for Glasgow Children's Hospital Charity has been a brilliant way to see the country, while giving something back at the same time."
"As a Volunteer Driver, I've been making essential trips throughout lockdown to make sure vulnerable babies still have access to the donor breast milk. The people you get to meet are incredible and I'm really proud to be a part of such an important team during this pandemic."

jonathan, volunteer driver



During a recent trip, Jonathan met Milk Bank Donor Rhiannon who is proud to have started donating milk:
"I've just made my first donation to the Donor Milk Bank, donating almost 4 litres of breast milk. It was a pleasure meeting Glasgow Children's Hospital Charity volunteer Jonathan who came to collect the donation from my home in Peebles, to take it to be pasteurised back at the Donor Milk Bank in Glasgow.
"I think it's fantastic that people like him give up their time to travel such a distance, collecting and delivering milk around the country to make sure premature babies in Scotland's neonatal units have access to this life-nurturing resource."

rhiannon, milk bank donor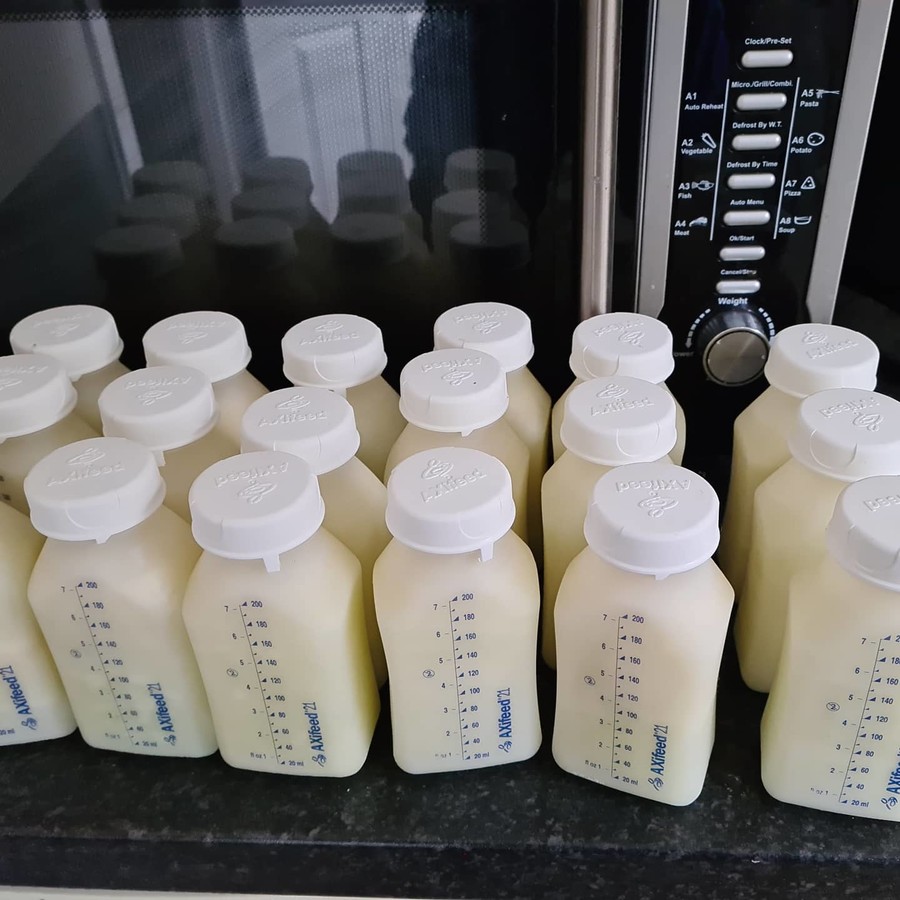 We would like to share an extra special thank you with each and every one of our incredible volunteers for continuing to go the extra mile during the Covid-19 crisis.
Thank you!