Charity CEO to Retire
18 January 2021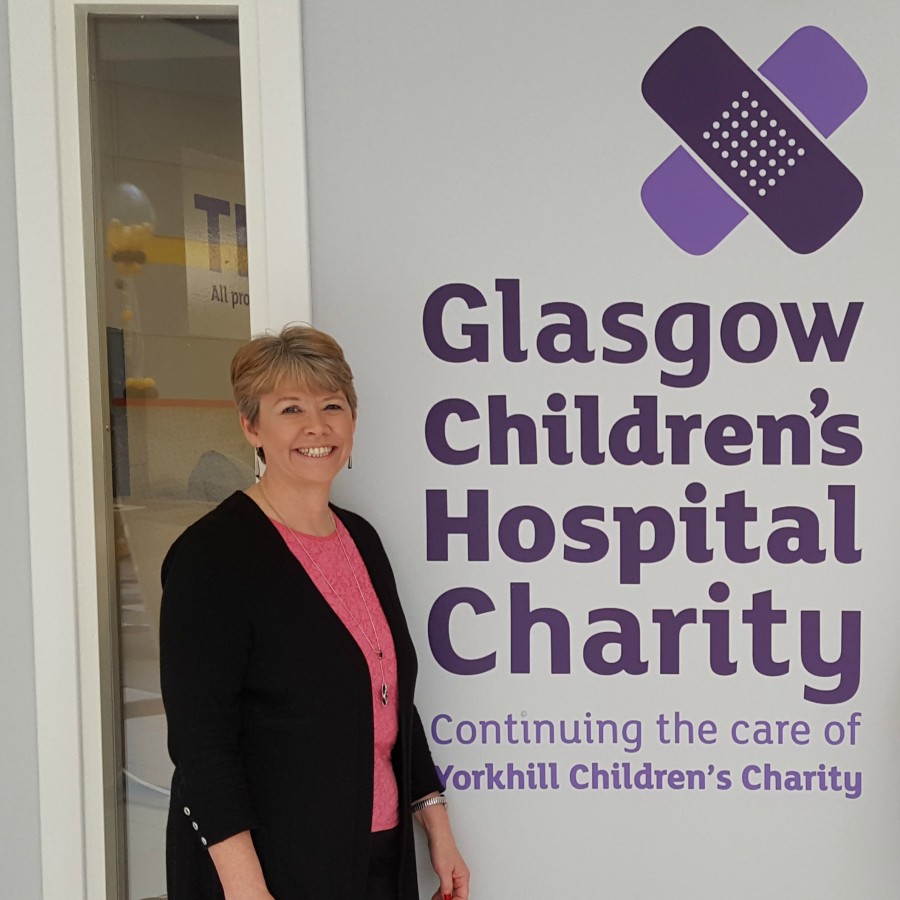 The chief executive of Glasgow Children's Hospital Charity is to retire next month after 17 years at the helm.
Shona Cardle, who joined the charity as chief executive in 2004 following roles at Barnardo's and CHAS, will step down in February 2021. Kirsten Sinclair, chief operating officer, has been named as her successor.
During Shona's tenure the charity has grown to become Scotland's leading children's hospital charity, supporting more than 230,000 babies, children and young people in hospital each year.
The charity relies on the generosity of donors to help fund enhanced medical equipment, play programmes, paediatric research and family support services across the West of Scotland. Since 2001, it has helped the NHS provide the very best care for children with funding in excess of £37 million.
I am incredibly proud to have led Glasgow Children's Hospital Charity for the past 17 years. It has been a privilege to help the many thousands of children who have passed through the doors of our children's hospital in that time, and to support the dedicated NHS staff who tirelessly care for them and their families.
Shona Cardle
Shona added: "The enthusiasm and determination of our volunteers, staff and Board has been a constant source of inspiration throughout the years, and I am grateful to them all for their invaluable support. I am delighted to be handing the reins to Kirsten, who is the ideal person to continue the charity's progression."
Professor Peter Watson, Chairman of Glasgow Children's Hospital Charity said:
"On behalf of everyone at Glasgow Children's Hospital Charity and all the children and families we support, we send our best wishes and thanks to Shona for her inspirational leadership in the last 17 successful years. She has overseen the growth and reach of the charity and ensured that we now support more children, families and NHS staff than ever before, and expanded our impact to reach hospitals across the West of Scotland.
"On a personal note and on behalf of the Board we are all grateful to Shona for her dedication and commitment and we are delighted that Kirsten Sinclair will step into the role of Chief Executive in March."